RemOnline custom directories
RemOnline is all about the flexibility you get when running a service business. With the new update, the RemOnline has become even more flexible and customizable. This makes your business faster and allows you to automate your processes more conveniently.
Let's consider advanced directory features in detail.
Custom directories
You can perform far more actions with your RemOnline directories in the new app version:
Creating custom directories;
Binding new and existing directories to the order and client form fields;
Setting up the directory element display in different locations separately;
Editing and removing existing directories;
Removing multiple directory elements in a few clicks.
Perform all these actions (except directory binding) on the "Settings > Directories" page.
Creating custom directories
Fill out any form fields in orders and clients made easy in the new RemOnline. Here's how you do it:
1. Create a custom directory on the settings page. This can be fabrics and materials for clothes manufacturing or any other business entity;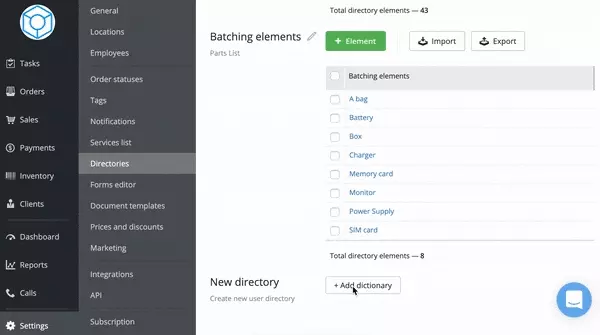 2. Add directory elements manually or upload them via Excel file;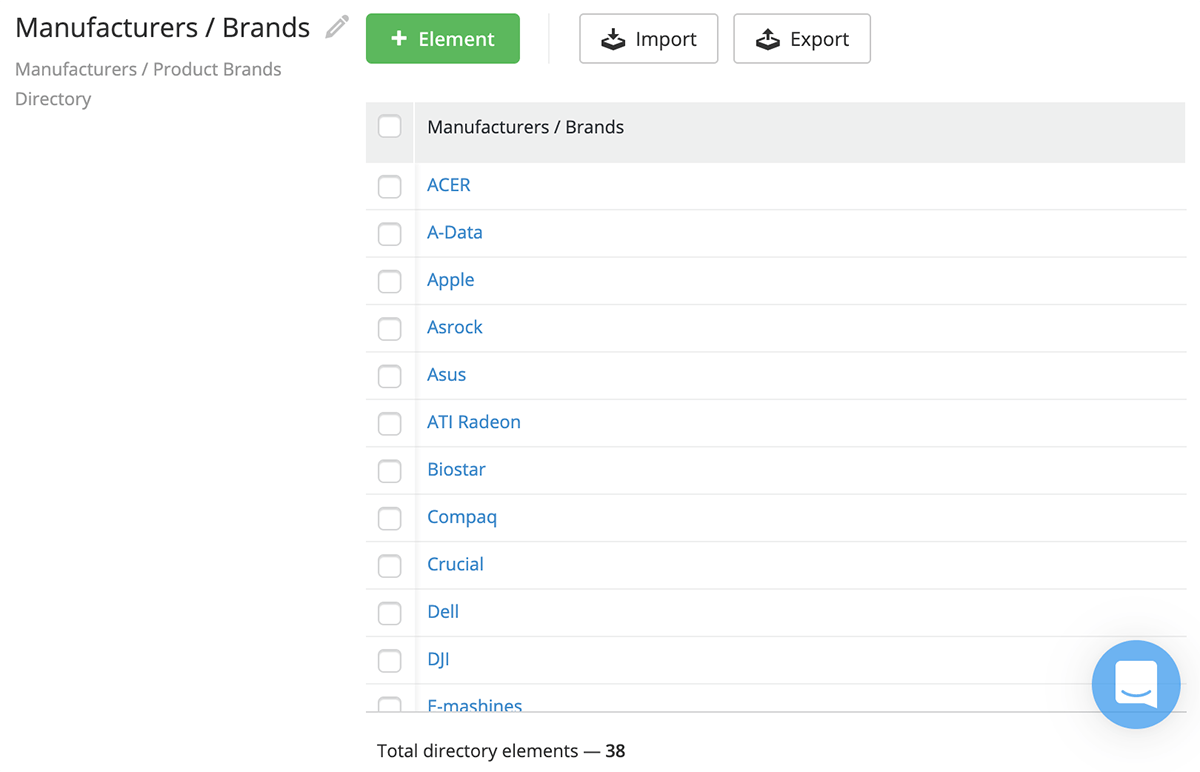 3. Bind directories to custom fields on the "Settings > Forms editor" page. You can bind directories to the text, text area, and value list fields.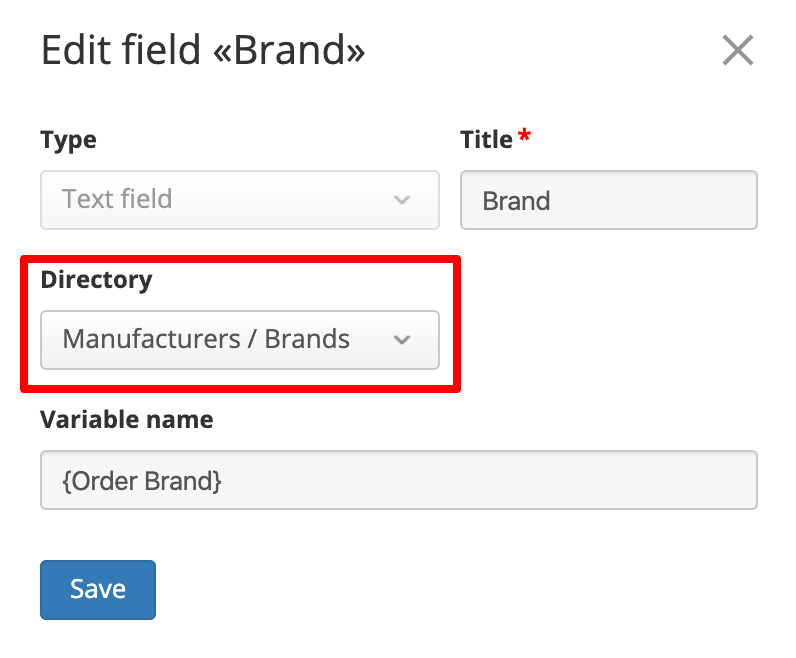 That's it. The system now offers a list of values you can select from when filling out your custom order fields.
Editing directories
Hit the edit icon next to the directory name to open a directory editing dialog window.
Here you can edit the directory name, description, and remove the directory (you have to remove all its elements first). Use the directory dialog window to find out which custom fields use this directory.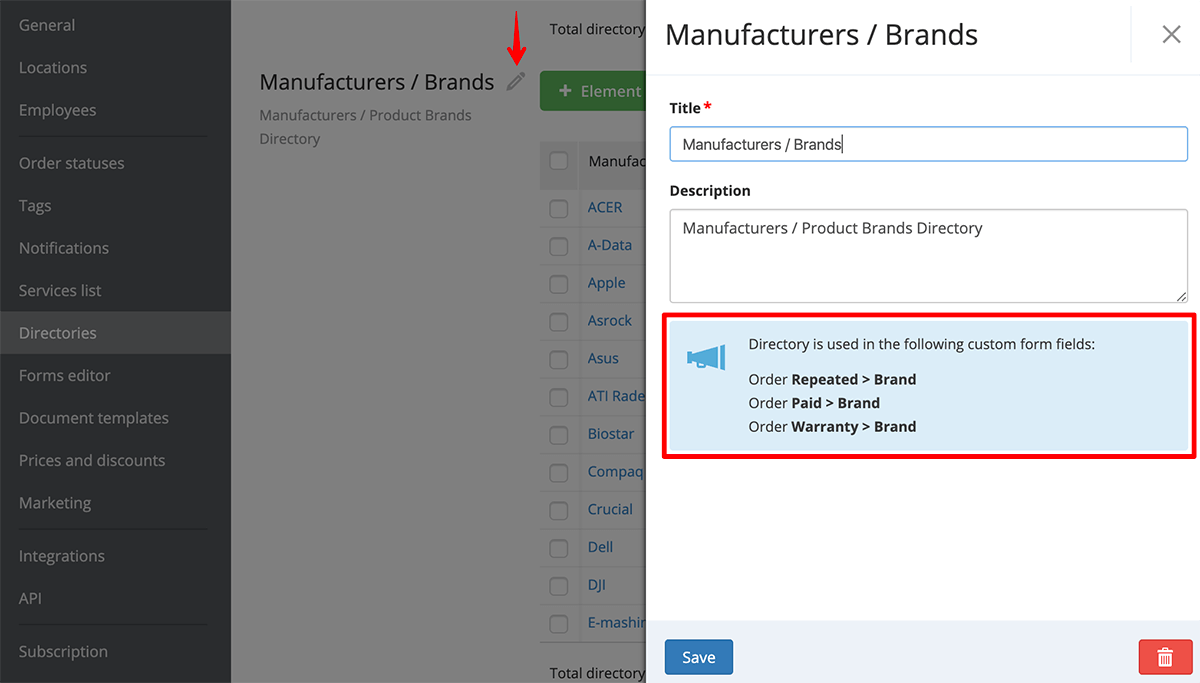 Managing directory elements
You can now select the target locations for directories, not just edit directory elements. Here's why it's essential: imagine you have separate locations repairing only smartphones, PCs, and home appliances respectively. In this case, you will need a Samsung brand in all your locations, while Apple is irrelevant for home appliances location.
RemOnline enables you to configure the directory usage for each of your locations separately.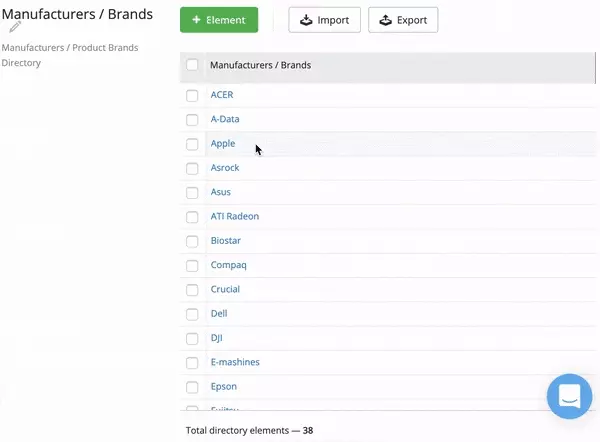 The table now also has the checkbox column, which allows you to select single, multiple, or all directory elements and remove them in bulk.
Remember: the directory element removal eliminates its value in the existing value list fields. At the same time, it does not impact the text and text area fields.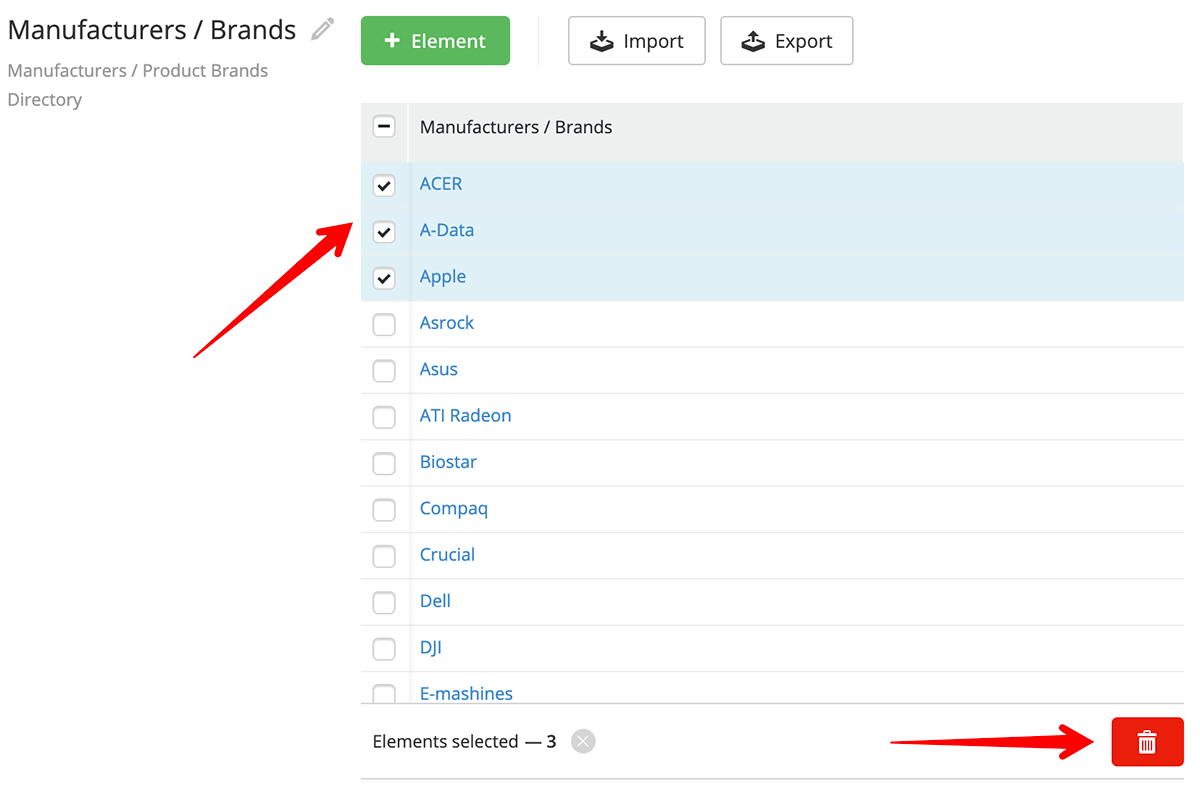 Configure your custom directories to accelerate your client servicing and order processing with RemOnline.
comments powered by

Disqus