First Feature Update For Leads, New Payment Details in Client Returns and Postings
Only two weeks have passed since the last global update with a new-brand functionality named Leads we have been working on so hard. It's a very much anticipated and long-awaited feature, that's why we decided to use the time wisely and deliver the first major update for Leads right away, in line with several minor changes based on your feedback.
Lead Deadlines Now Available
We're implementing a new option for Leads where you can use a deadline field for every potential client that needs very special attention. Of course, the same thing could be done using a good-old status time limit. But this eventually caused confusion for some types of business, and they were speaking from personal experience.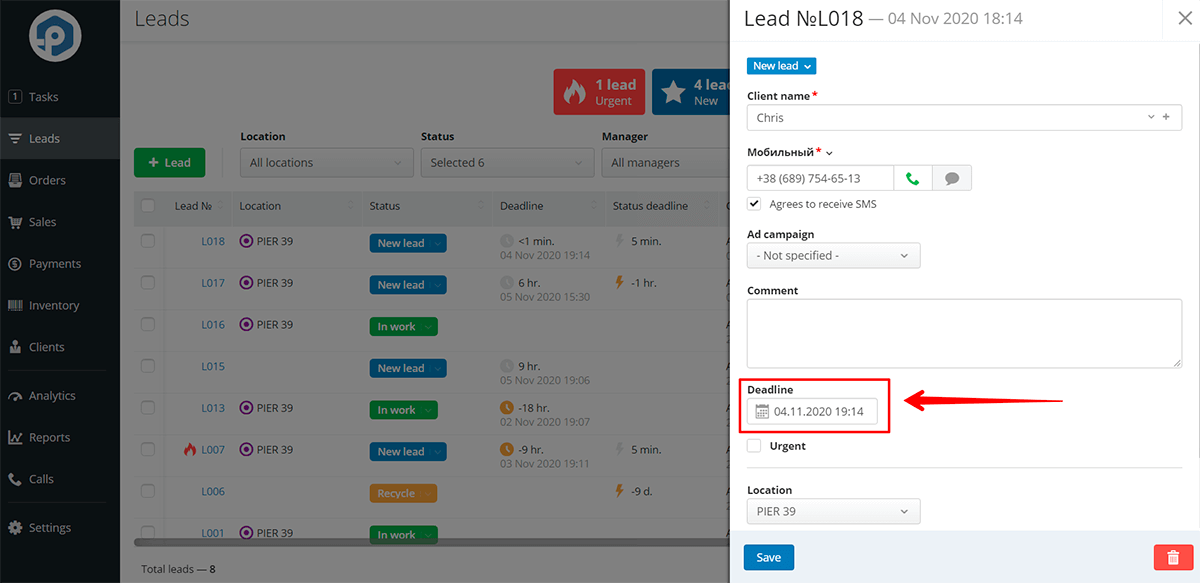 Much like with Orders, the deadline fields got their own column in the Lead Table, along with the "Overdue" badge for quick filtering and bulk actions.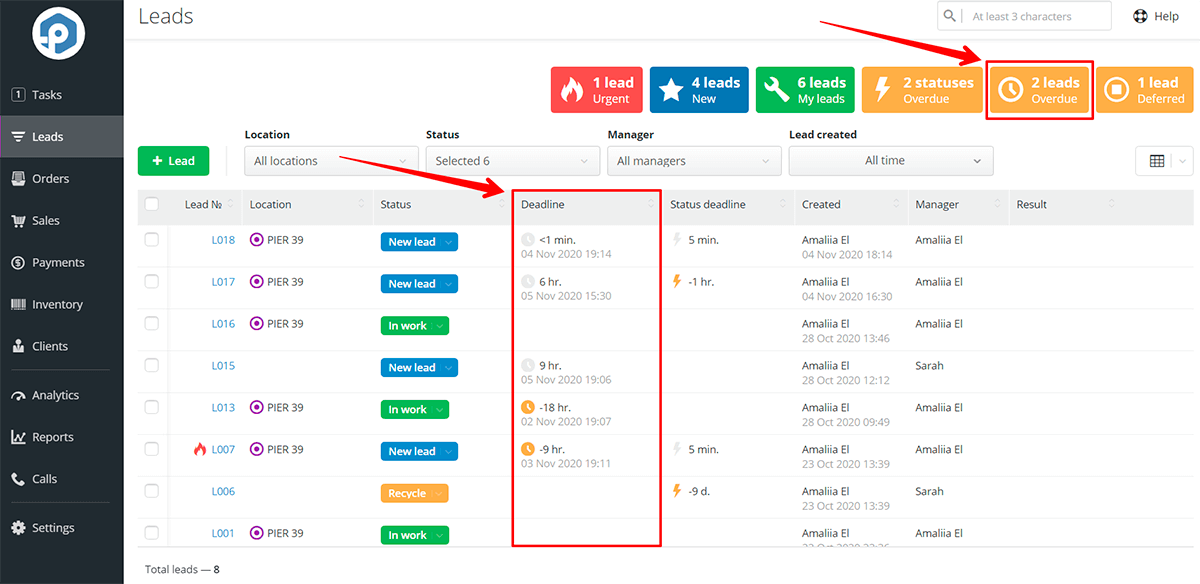 Lead Search by Phone Fields in Orders
We are updating the logic to make Leads and Orders more interconnected. Now when you add a new Order, it can be instantly tied to its counterpart by match case in the phone number. We will automatically update your client base instead of asking you to create a new profile with a "+ Add client" button as it has been so far.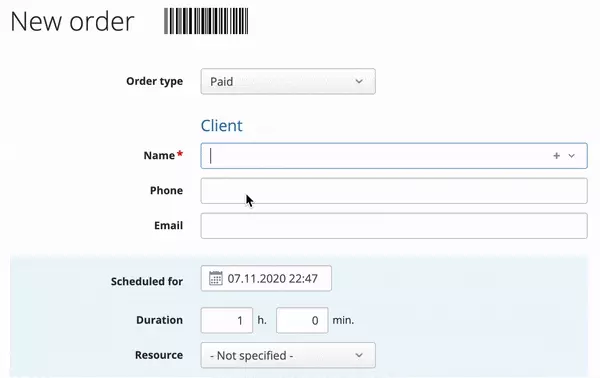 You just wanted to easily browse through the Lead base, but our development team solved two problems at once.
Lead Statuses
Resolved bug that caused Lead statuses to be displayed incorrectly
Status Time Limit
Leads you create automatically now include the status time limit feature
A Set of User Permissions
Addressed some accessibility issues in Leads and their statuses work
We are bringing you another set of new functionality later, but that's because our development team has some bigger stuff to do. You will soon be able to use a widget on our website, event feed in Leads, new-brand Dashboard indicators, stats & reporting, and even more.
Help us make RemOnline better! Don't hesitate to add comments or use chat instead.
But we shall not live by Leads alone, as the saying goes =)
Payment Details in Postings, and Client Returns
Much like it has been with sales, now the table of postings and client returns has the icon displayed in the "Sum" column. On mouseover, it will show additional information on funds and transactions.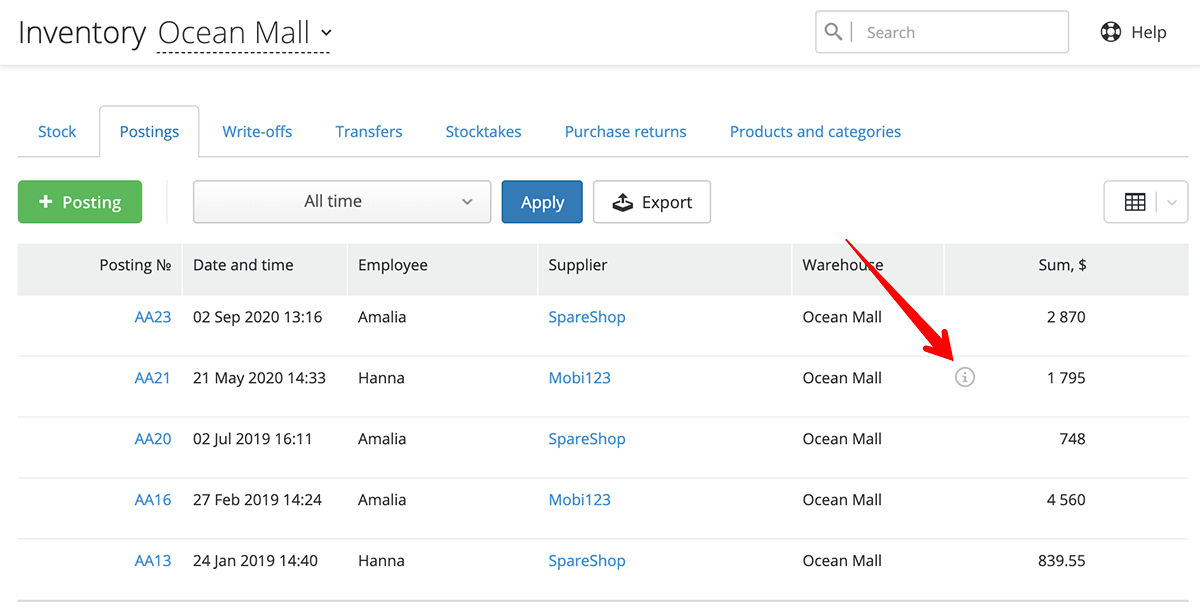 Posting and return documents got an extra row for payment details. Clicking on it will open a new dialog window to review or delete items.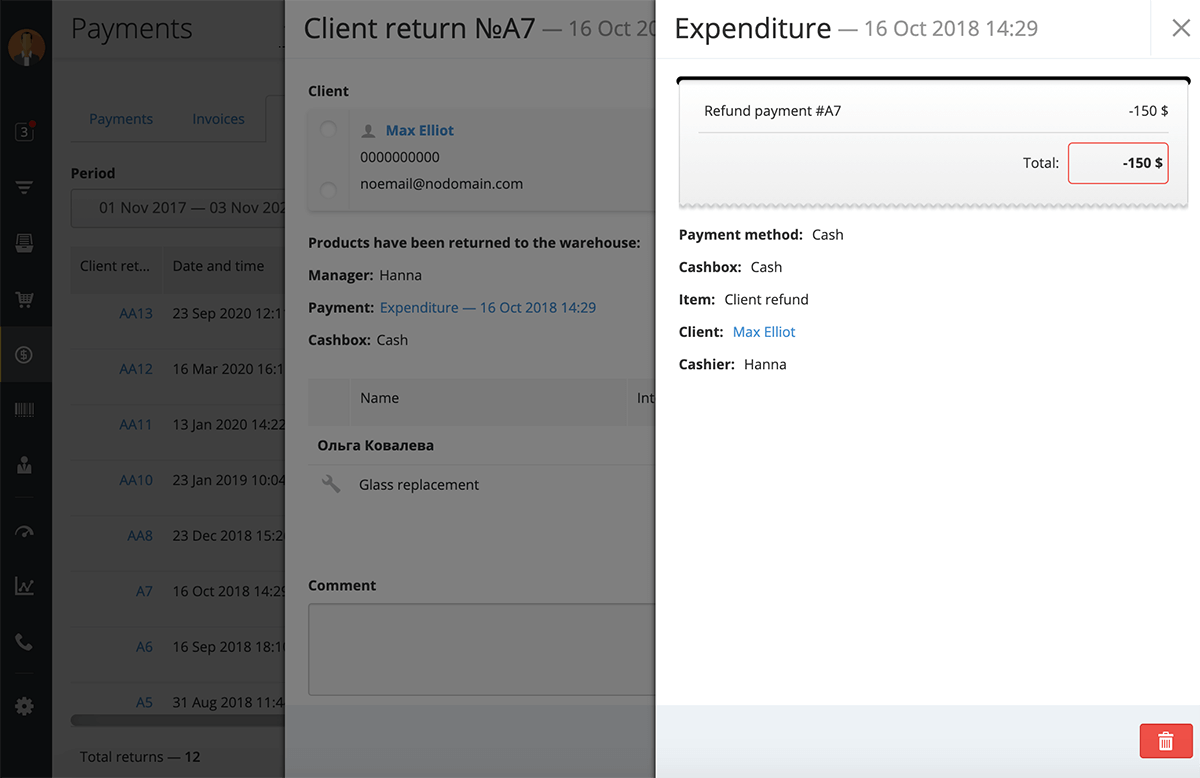 Subscription Auto-Renewal
Check out the Subscription Auto-Renewal service to make your RemOnline account running completely on autopilot. Your subscription will be automatically reactivated just before it expires, ensuring consistent business operation at all times.
Note: You need at least one credit card in your RemOnline account to try the service. When enabled, funds will be automatically deducted from your account on the last day of subscription. Subscription auto-renewal supports monthly, quarterly, biannual, and annual payments. Choose what period fits you best.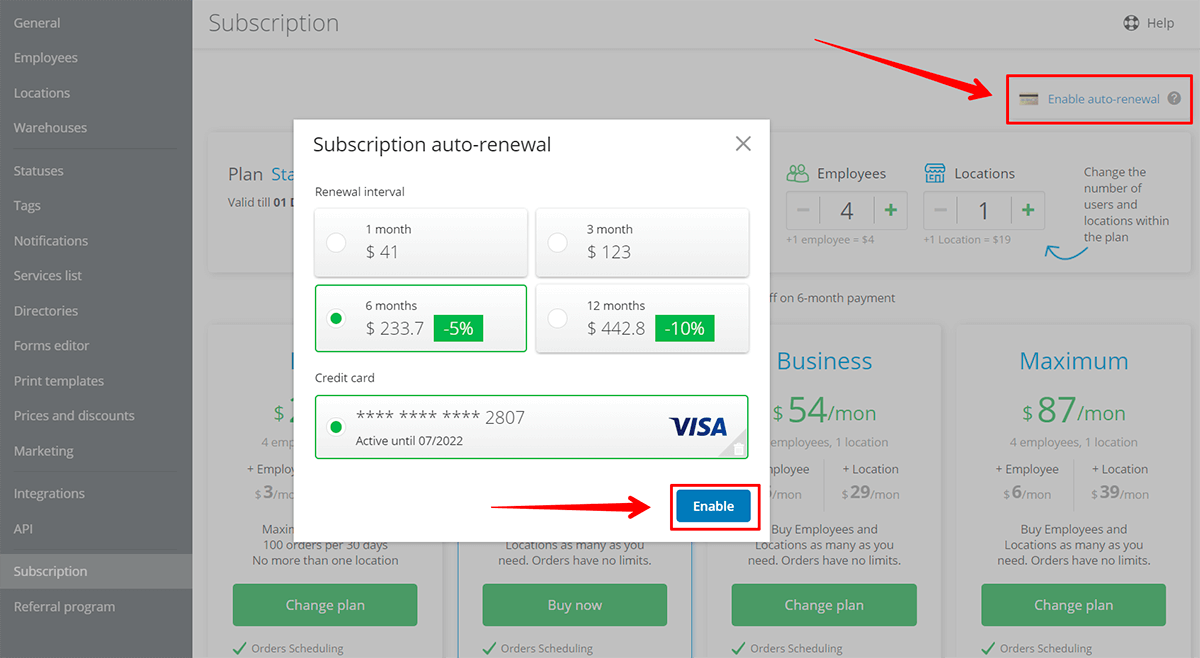 For details, please visit RemOnline Help Center.
And remember, your feedback will help our team keep moving and create new, even better, opportunities for your business! Don't hesitate to drop us a few lines with any suggestions, comments, and ideas.
comments powered by

Disqus