RemOnline Boss — a brand new iOS mobile app for business owners and executives
Hey friends! Have some great news: you can finally take a close look at our mobile app for business owners and executives who use web application RemOnline — the all-in-one solution for service business. Meet our first 100% download-worthy RemOnline Boss application for iOS.
The handy app helps to stay on the same page with stats in real time and view data for any period. Let's talk about all the benefits you'll get from installing it to your iPhone.
App's Report shows the number of created and closed orders, works performed by each employee, sales, and payments. And the most important, it shows company revenue and profit for day, week, month and any custom period.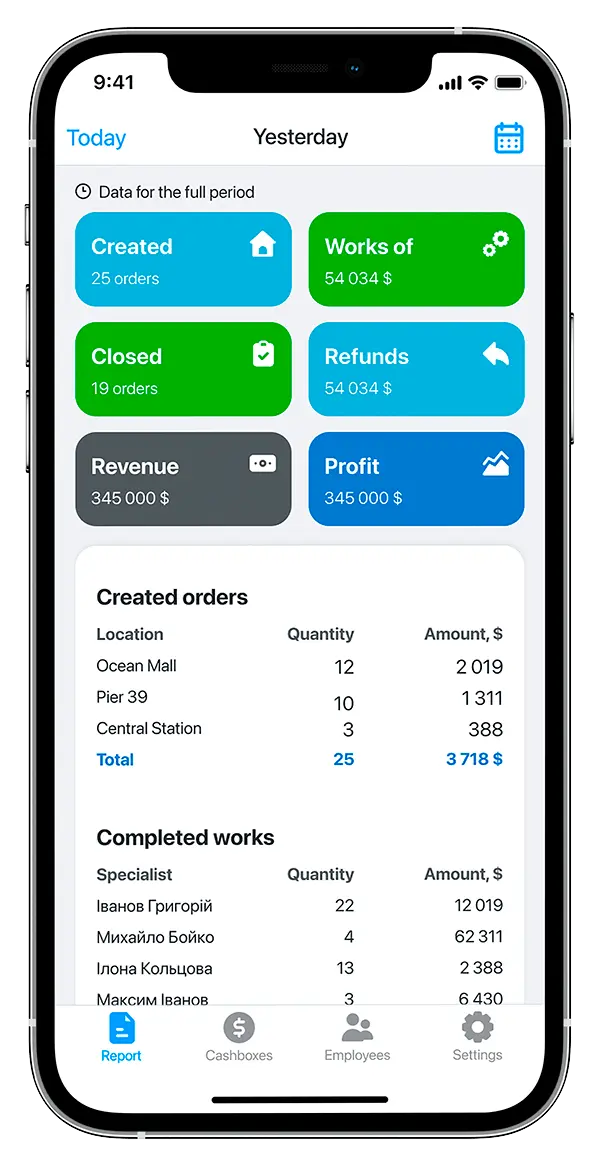 Also, you can check the amount of every cashbox at any time. In the Cashboxes tab, you'll see the current balances of all cashboxes you've created in RemOnline, total cash, cashless amount, and their sum.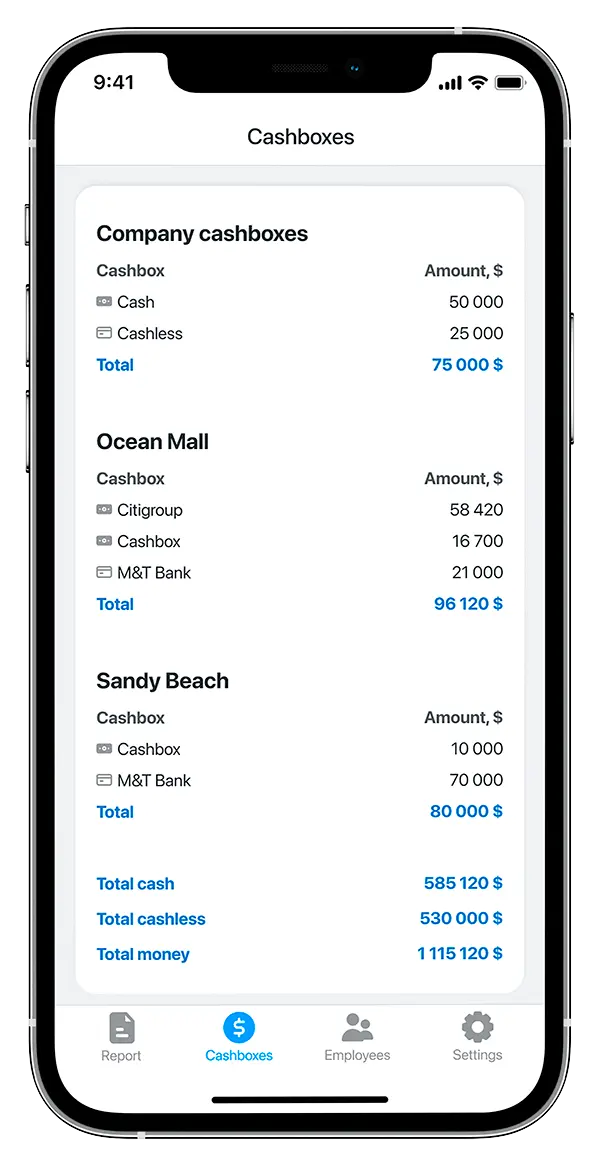 And if you have any questions after viewing the Report or Cashboxes, you can contact your employees in one click. In the Employees tab, you'll have a list of all your staff members with call and message buttons. Also, you can track time and IP address of their last sign-in.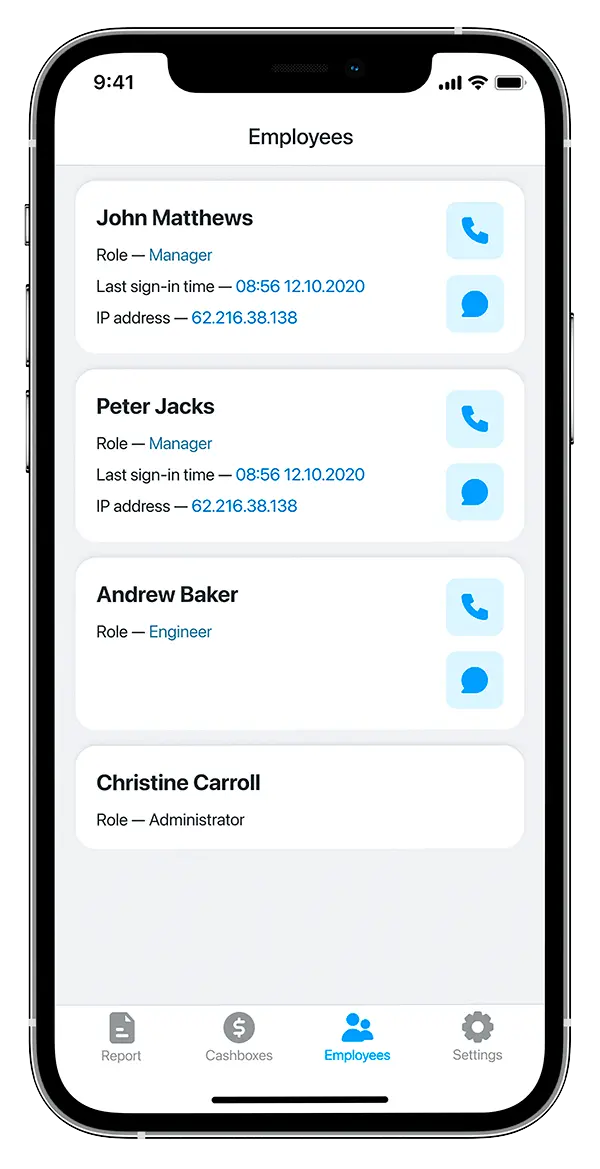 And the last but not the least feature is two-factor authentication. RemOnline users who have access to the mobile application can enable two-factor authentication to keep business data safe and secure. Do it in 3 easy steps:
1. Go to the "Settings > Employees" page and enable access to RemOnline Boss in your profile.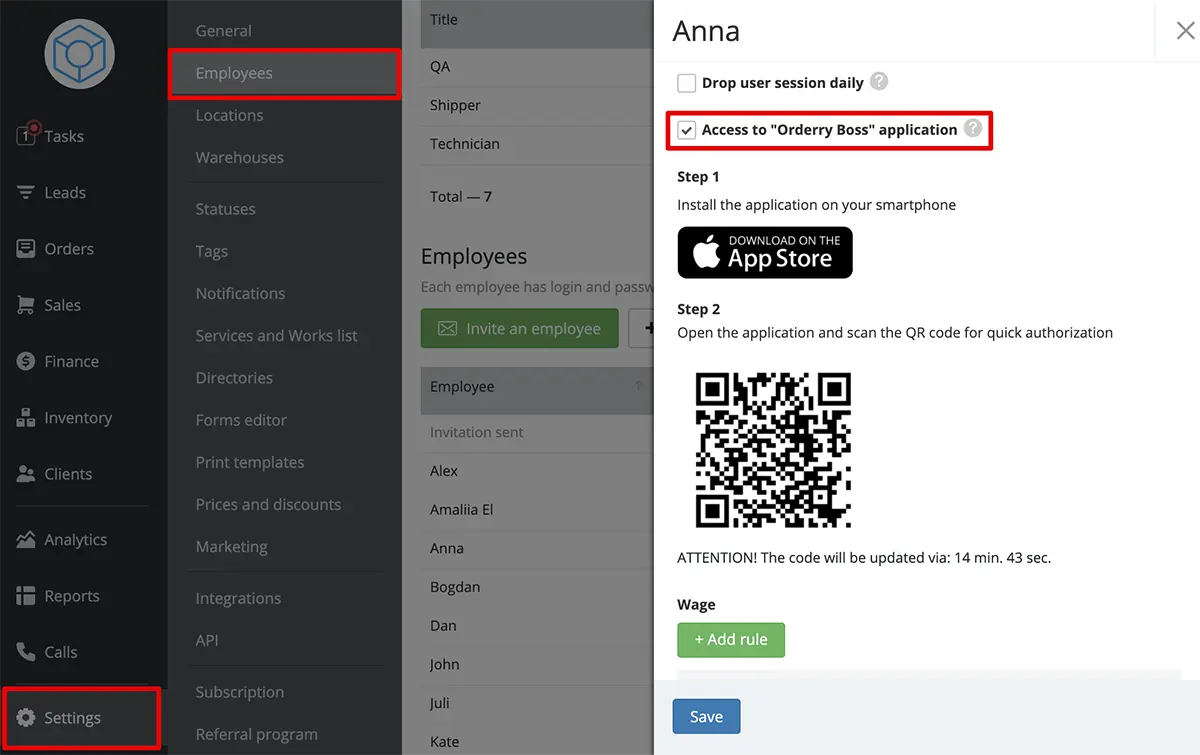 2. Download the app on the App Store. Find the link here.
3. Back in the web RemOnline, go to the "Security" page in your user profile and enable two-factor authentication.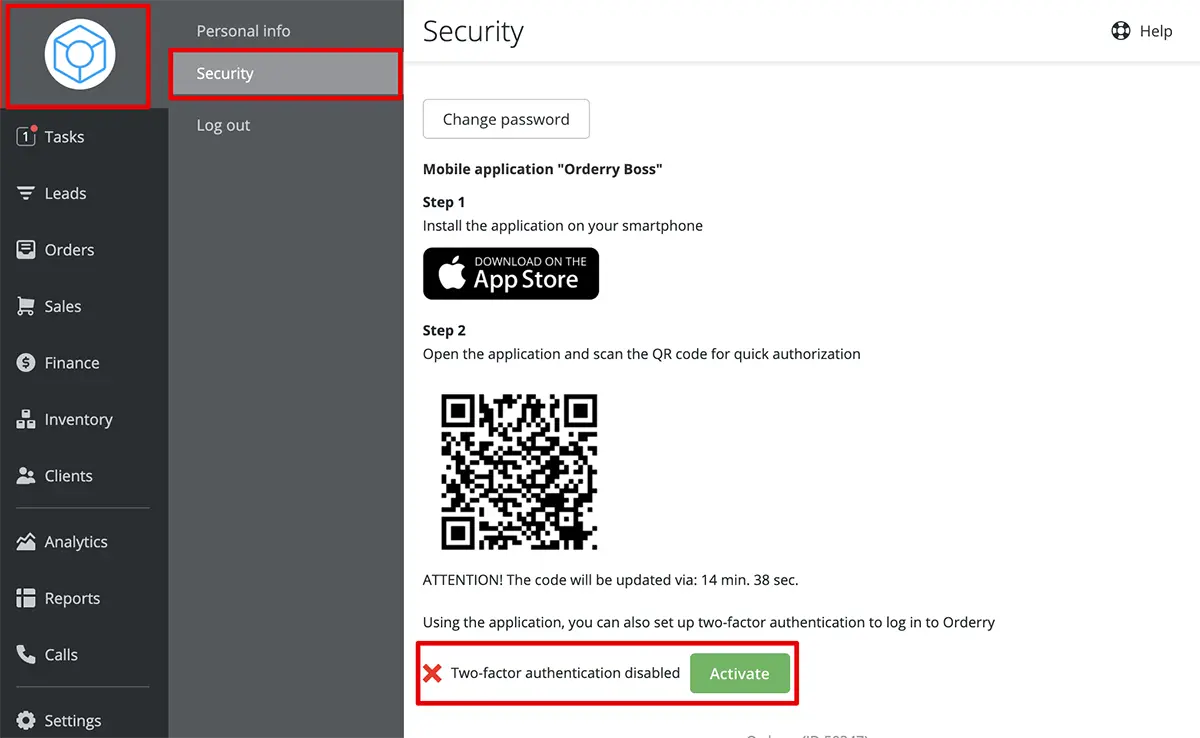 See? It's so easy! If you want other employees to use the RemOnline Boss application, you should set up access for every person individually.
Download RemOnline Boss for easy and handy tracking of key company metrics and share your experience with us.
comments powered by

Disqus