RemOnline's 2022 Year In Review & Plans For 2023
Let's take a moment to reflect on the features and integrations released in 2022 and get inspired by the goals set for the new year.


In 2022, our primary goal was to make RemOnline more adaptable for unique workflows of businesses in different industries so they can operate at their best. We also focused on integrating RemOnline with as many great platforms as possible, empowering you to create a completely automated business.
Did we reach our goals for 2022? Let's see
Achievement 1. Work Orders App is now a fully featured tool for processing work orders in the field
Our field services application has a new name and a great feature set. Your field team can entirely rely on it in their job:
create work orders/assets/clients

add labors, materials, files, and comments

look up work order details and actions done

view clients' addresses on maps by long-pressing on the work order card

update statuses, accept payments, and close work orders

assign tasks and track their completion in the Event Feed.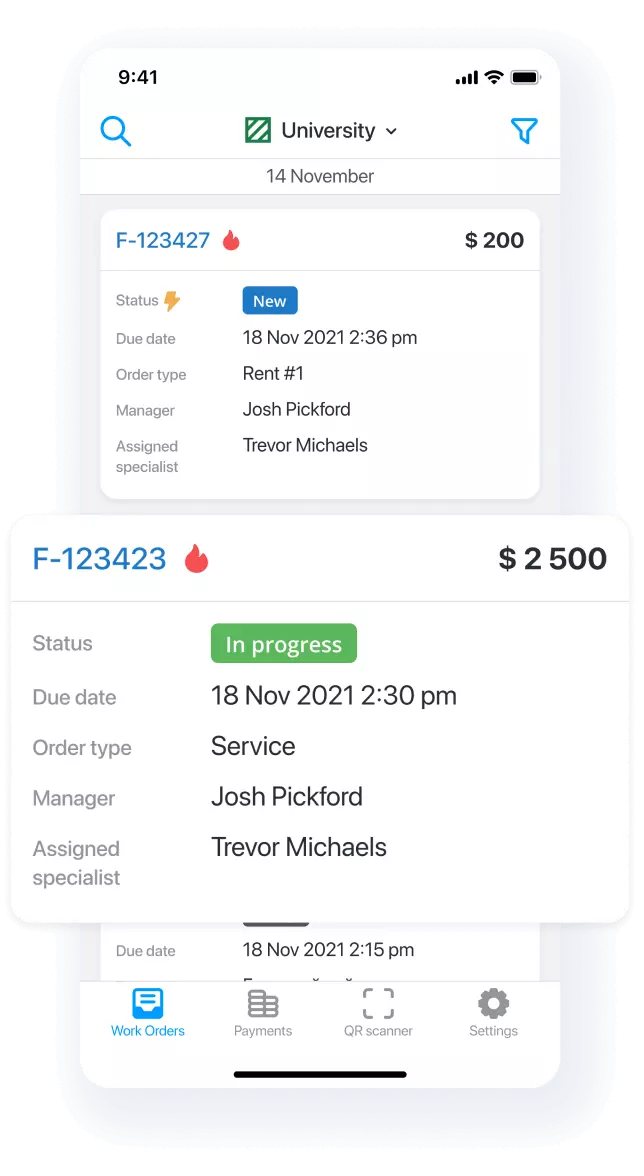 Achievement 2. RemOnline offers new integrations for building a complete business ecosystem
QuickBooks & Xero
Automatic or manual sync of invoices, clients, products, and taxes between RemOnline and QBO or/and Xero. No more double data entry or time-consuming calculations.
VIN & IMEI LookUp
Save time creating work orders by automatically filling the asset fields in the work order form (brand, model, year of manufacture, etc.).
Twilio & BulkSMS Gateway
Automated SMS notifications or WhatsApp alerts to clients and employees provided by the world's popular providers.
WhatsApp & Viber
With just a few clicks, you can now send pre-configured message templates and open chats with clients in WhatsApp and Viber.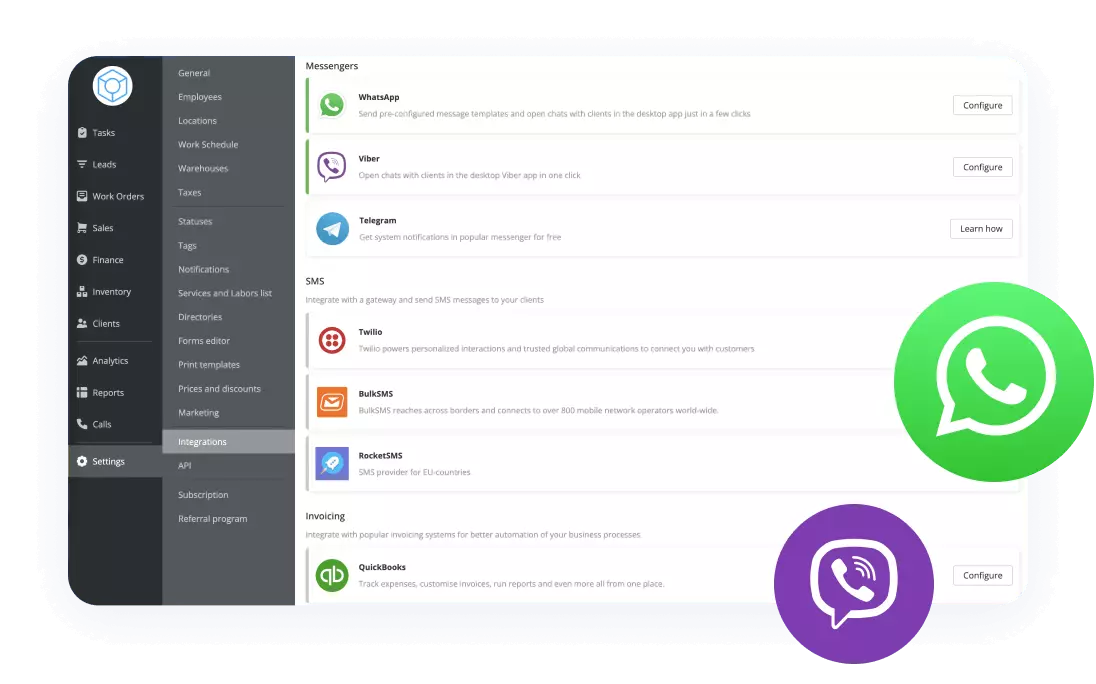 Achievement 3. You can now analyze and streamline your lead-converting workflows
To help you increase your conversions, we added new reports that will show you what is going on with your leads:
See the overall percentage of leads that bring you income

Compare whether leads are converted into work orders or sales more often

Research which lead type has the highest and the lowest conversion rate to improve your workflow.

Analyze what lead types get lost most often and what are the most common causes

Investigate which managers are better at converting leads into work orders and which ones convert more leads into sales
Convenient Event Feed in Leads
You can track all changes on a Lead, from its creation to conversion, attach and view photos and files, and leave comments for colleagues or private.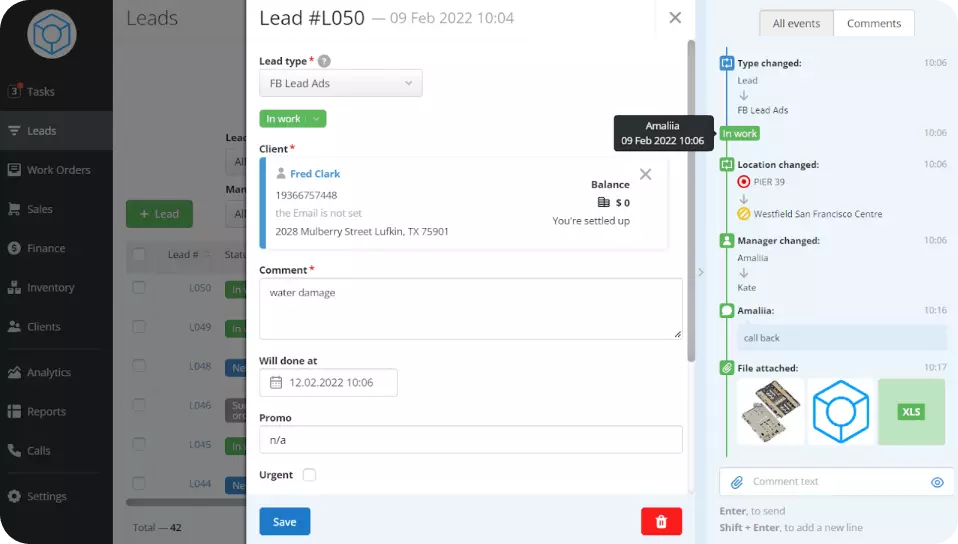 Achievement 4. RemOnline users have more control over the payment of wages to employees
Employees' balances and assets
All users you have as employees in RemOnline now have their own Balances. It is affected by all work orders, sales, postings, and payments where employees are listed as clients or suppliers, allowing you to keep accurate financial records.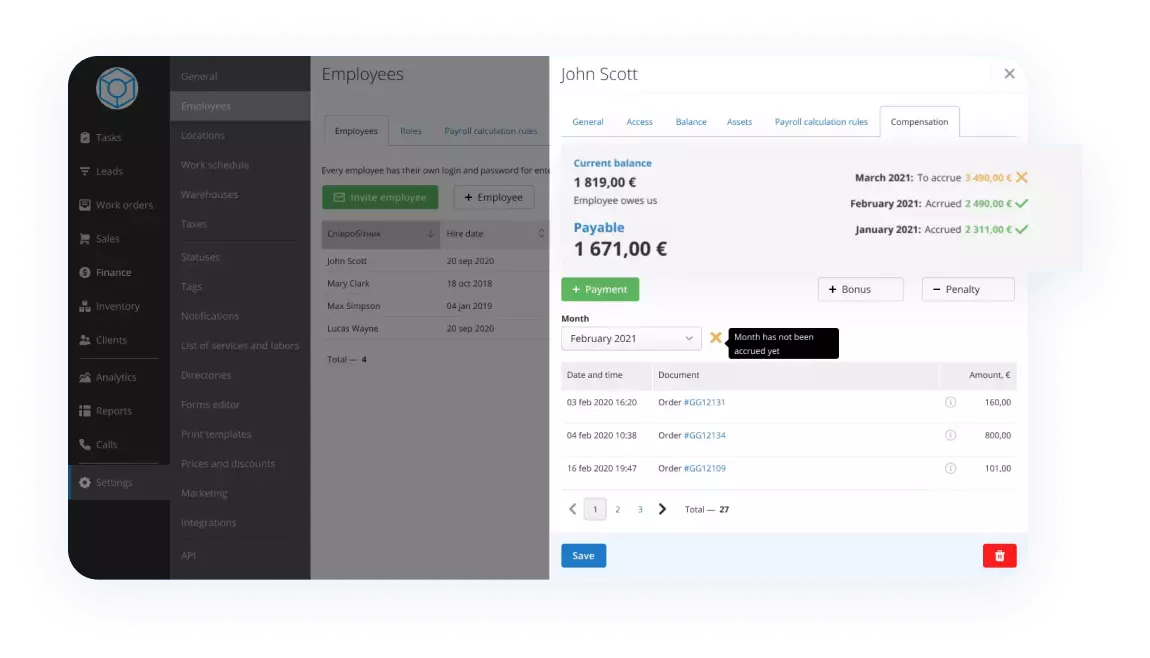 Achievement 5. There are three scoring systems for customer feedback management in RemOnline
You can automate surveying clients with a 5-Point Scale, NPS, and Like/Dislike scoring systems. It is also possible to customize the form of feedback collection and configure different answers for clients depending on their scores.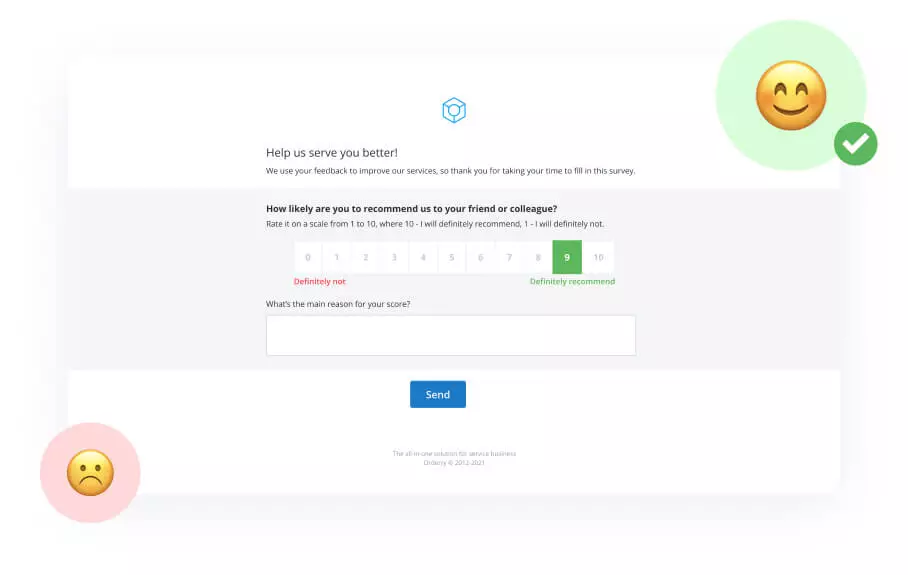 Not bad, huh? According to our client's feedback and reviews, we did a good job this year. And we won't stop in the year ahead. Start using RemOnline today to see for yourself what we are talking about. Especially with such big discounts that we are giving this holiday season.
The Roadmap for 2023 is Exciting
A new year means new opportunities for our dear RemOnline subscribers. In 2023 you will get even more helpful tools for business management and routine automation:
Attract More Clients & Build a Repeat Business
Customer base segmentation
Group your clients manually and automatically by selection criteria (date, number of work orders, sales, amount/average sale, total or period) and analyze their engagement and loyalty.
Self check-in + appointment scheduling widget
Capture leads and appointment requests from your website and process them in RemOnline. No need to connect a third-party service.
Get Paid Easily
Online payments
RemOnline will generate a payment link for clients and change the work order status upon receipt of payment automatically.
Estimate & Invoice in seconds
New tools for fast and effortless generation of estimates and invoices. You can use alternative features right now, but we think you deserve better.
Communicate Efficiently
Twilio VoIP
Integrate with the world's leading VoIP provider to talk to clients on the phone, record conversations, and create jobs without leaving RemOnline.
Two-way messaging
Link your communication channels like Instagram, Viber, Telegram, Facebook, Email, and VoIP to RemOnline. Create leads, work orders, or schedule appointments in one click directly from messaging platforms.
Speed Up Supply Management
Create purchase orders for suppliers and automatically post goods into warehouses in one window. No need to upload stock levels manually or switch between programs.
Streamline Financial Accounting
Accrue monthly, daily, and hourly rates according to your employees' work schedules, including commissions, bonuses, and penalties.
Multicurrency
Set the currency of warehouses and cashboxes independently. Perform currency exchange operations in manual mode between cash boxes.
Other Features to Come
Status Time Analytics
Investigate how long it takes your team to complete work orders and at what stage you should improve your workflow.
Sets of Services & Products
With one click, you can group services and goods into sets to add them to a work order or sale.


So, this is our brief overview of what we've done over the year and what we are up to in 2023. What do you think of it? What features do you like most? Comment below.
comments powered by

Disqus