All Leads Report and Changes in the Build-In RemOnline SMS Gateway
Dear RemOnline users, today, we want to present the All Leads Report. It allows you to analyze lead processing and improve your lead converting rate. The report shows:
how many new leads were created during the reporting period
which types of leads prevail
which leads have been successfully converted into sales and work orders
You can also export and print these data.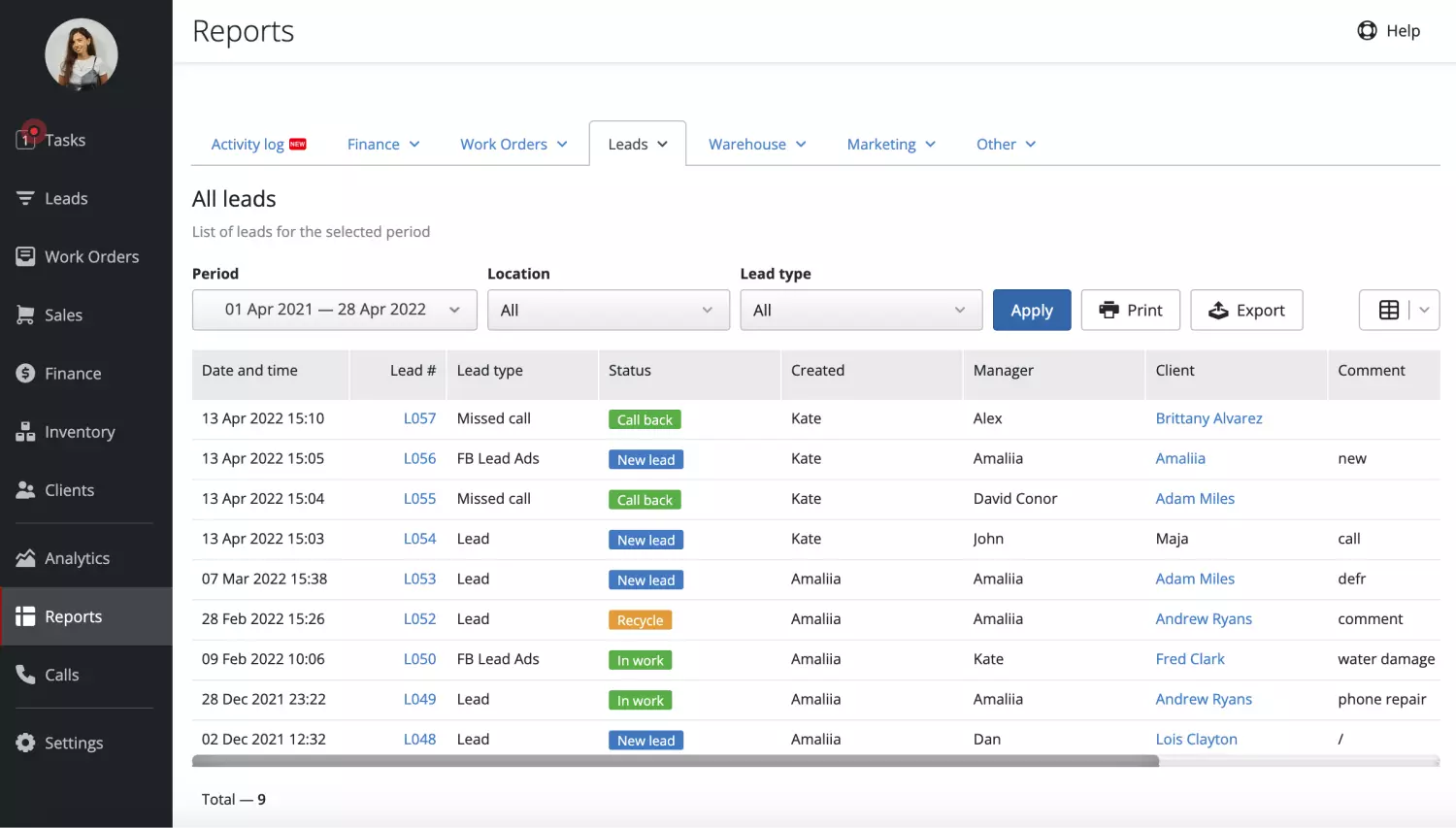 In the exported Excel file, you sort and filter data as you need. For example, you can get all contacts from the Lost Leads to research causes why your employees couldn't convert them into sales or work orders. It will help you plan and prepare your marketing communication for a successful win-back campaign.
There are three more Lead Reports for you coming soon:
Lead Conversion. You will see a statistics overview (%) comparing quantitative conversion into work orders and sales by each lead type.
Employee Performance. You will be able to determine the employees who process leads better than others.
Lost Leads. You will analyze the causes of lead loss to effectively prepare win-back campaigns
What's more, we're continuing to develop a new Payroll module for setting up automatic commissions for every created and successfully converted lead. Stay tuned for RemOnline updates so you don't miss out on new features.
Read more about the All Leads Report in the Help Center.
Disabling of Built-In RemOnline SMS Gateway
We will stop supporting RemOnline SMS soon. Therefore SMS purchase is not available anymore. But for now, you have time to use your current SMS balance and integrate with one of the available SMS gateways — with Twilio, for example, that was announced lately or BulkSMS that is just about to be launched.
We will inform you about disabling RemOnline SMS additionally.
comments powered by

Disqus