Quick Product Categories And Bulk Actions For Notifications To Streamline Your Workflow
Here at RemOnline, we keep working hard to deliver new automation and productivity-enhancing features to streamline workflow and make your day-to-day business operation run like clockwork. This time we're going to improve your RemOnline experience with the following:
notifications finally supported with bulk actions

bin locations now displayed along with current stock balances

quick product categories that speed up data entries.
Check out the full story below.
Bulk Actions Work With Notifications
From now on, you can manage notifications on the "Settings > Notifications'' page using bulk actions. Just make a selection by checking the necessary elements from the list to perform one of the following actions:
copy to another location

change notification template

change sending method.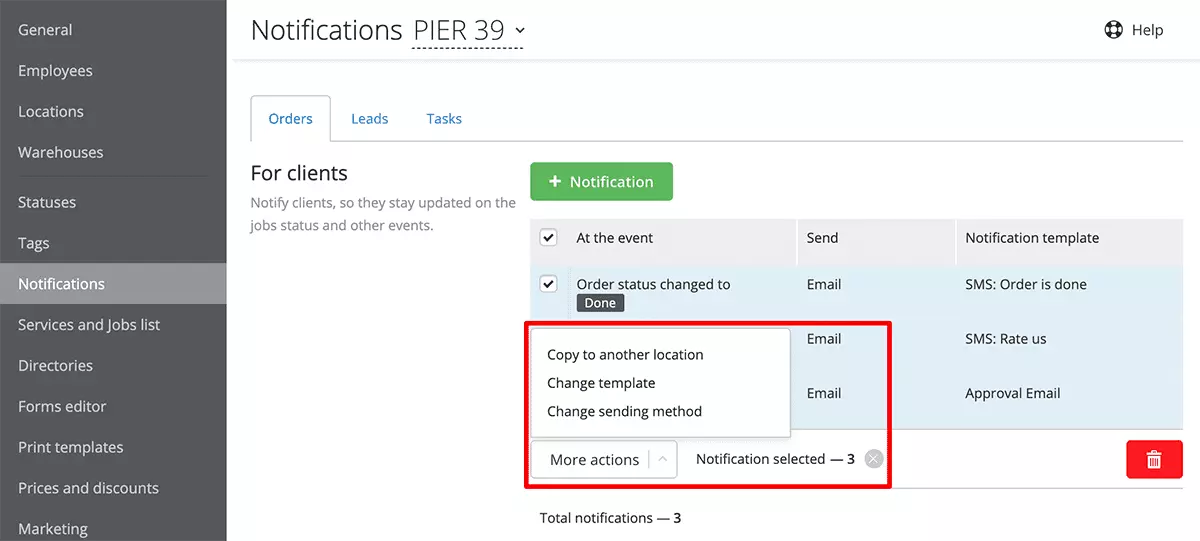 For multiple locations, you no longer need to manage notifications independently and perform redundant actions time and time again. Now notification settings like event / status triggers, templates, and sending methods can be done only once, and then simply duplicated for other locations. You may have as many duplicates along with their templates as necessary, or make a selection from the list.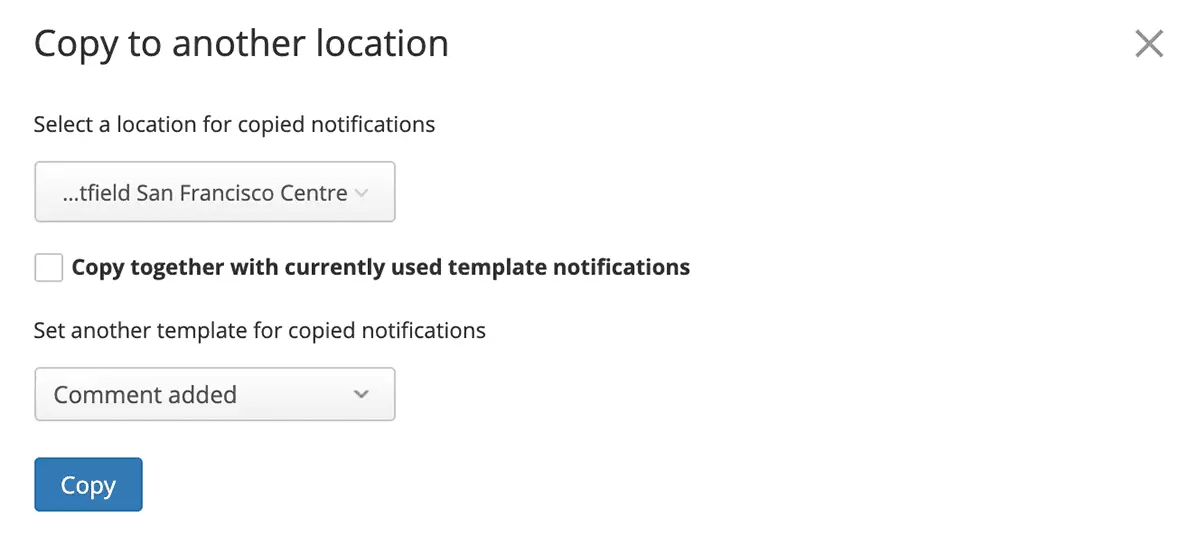 In the case you're using a single template for different events, choosing another one also becomes just a matter of a few clicks. Just press "Change template" and make a selection for all notifications at once.

Things are much the same when you need to change the sending method for multiple locations. So, now opting for email or, say, Telegram notifications won't take too much time.

We hope that bulk actions would further improve your RemOnline experience, save time and help you focus on what's really important.
Stock Balances By Bin Location
Previously, the product profile on the "Stock" tab menu was the only way to check current amounts in stock. Well, things changed. Now the "Inventory > Stock" page gives short-cut access to amounts in stock displayed for each bin location on mouseover. To check this out, simply hit a given icon on the table (the "In stock" column).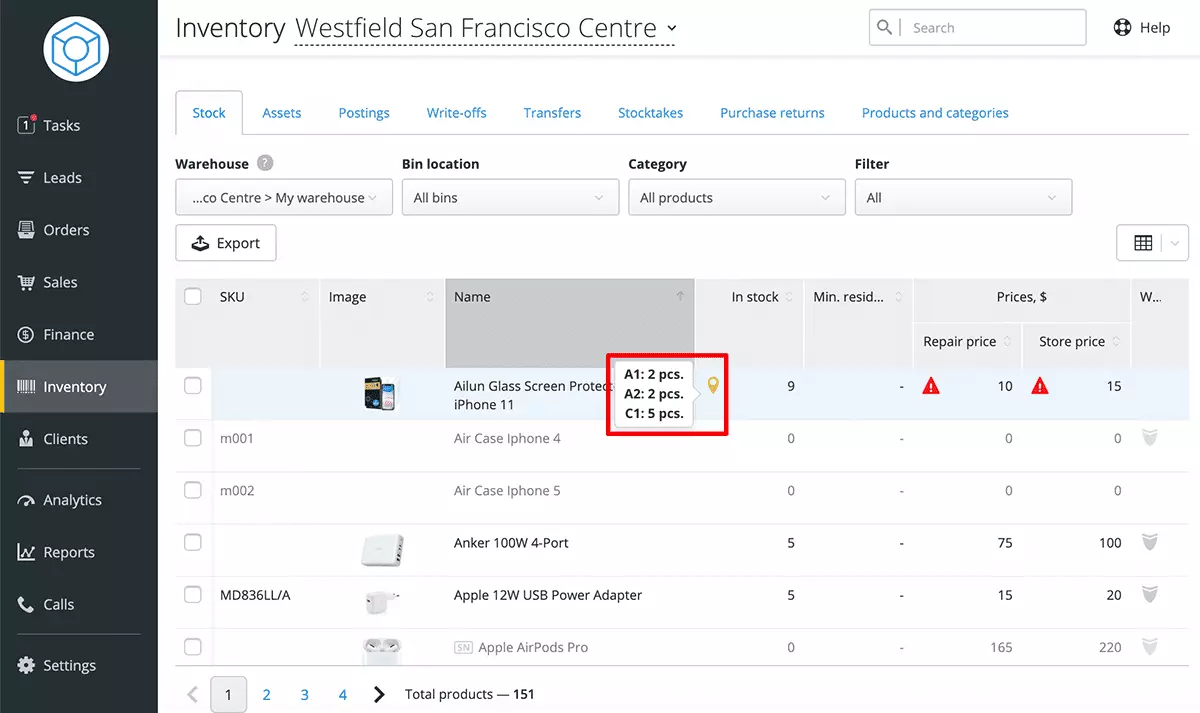 Note: This works best when you need to quickly check current amounts in stock. Details on products you have in stock (e.g., serial numbers), can be found in the product profiles on the "Stock" tab menu as it has been so far.
Product Entries With Quick Categories
When you don't have the right product category, adding a new one should be pretty straightforward. Doing this on the "Inventory > Products and categories" page is what we've had from the very beginning, in fact the same for all scenarios. However, it often happens that when creating a product entry you simply don't have the right category to select. And there were only two options to choose from. Either losing your progress, when you have to create a new category from scratch and, eventually, create that data entry. Or opting for a random selection to keep your data, then taking another step back before you can finally get the job done.
And we've put this potential disruption out of your day. Create new categories for products at any time without necessarily closing a dialog window. Straight-up and convenient, right?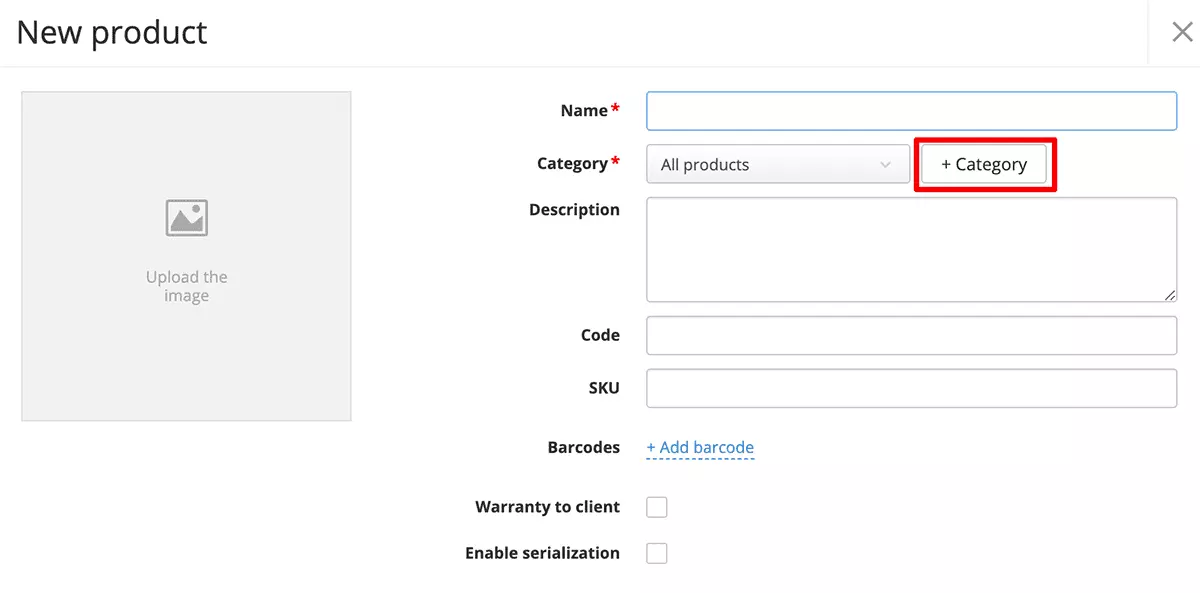 Just press "+ Category", then enter the title, select a parent category, and save your progress by pressing a corresponding button.

PS. We've also made some extra polishings, along with minor bug fixes to make your RemOnline experience a little smoother and more easy-going.
comments powered by

Disqus