Customer Feedback: NPS, 5-Point Scale And Like/Dislike System
Customer feedback and satisfaction are among the essential things for every business. So it's our job to help you to collect customer reviews and use them most efficiently with RemOnline.
First of all, on the Settings > Marketing page, now you can choose among three scoring systems:
5-point scale that you already had
Like/Dislike system
NPS (Net Promoter Score)
Secondly, you can customize the form of feedback collection.
And last but not least, you can configure different answers to different scores.
Let's take a closer look at new features.
5-Point Scale
The 5-point scale system allows your clients to rate your company from 1 to 5 stars. You've already had this system in RemOnline, so it may be familiar to you.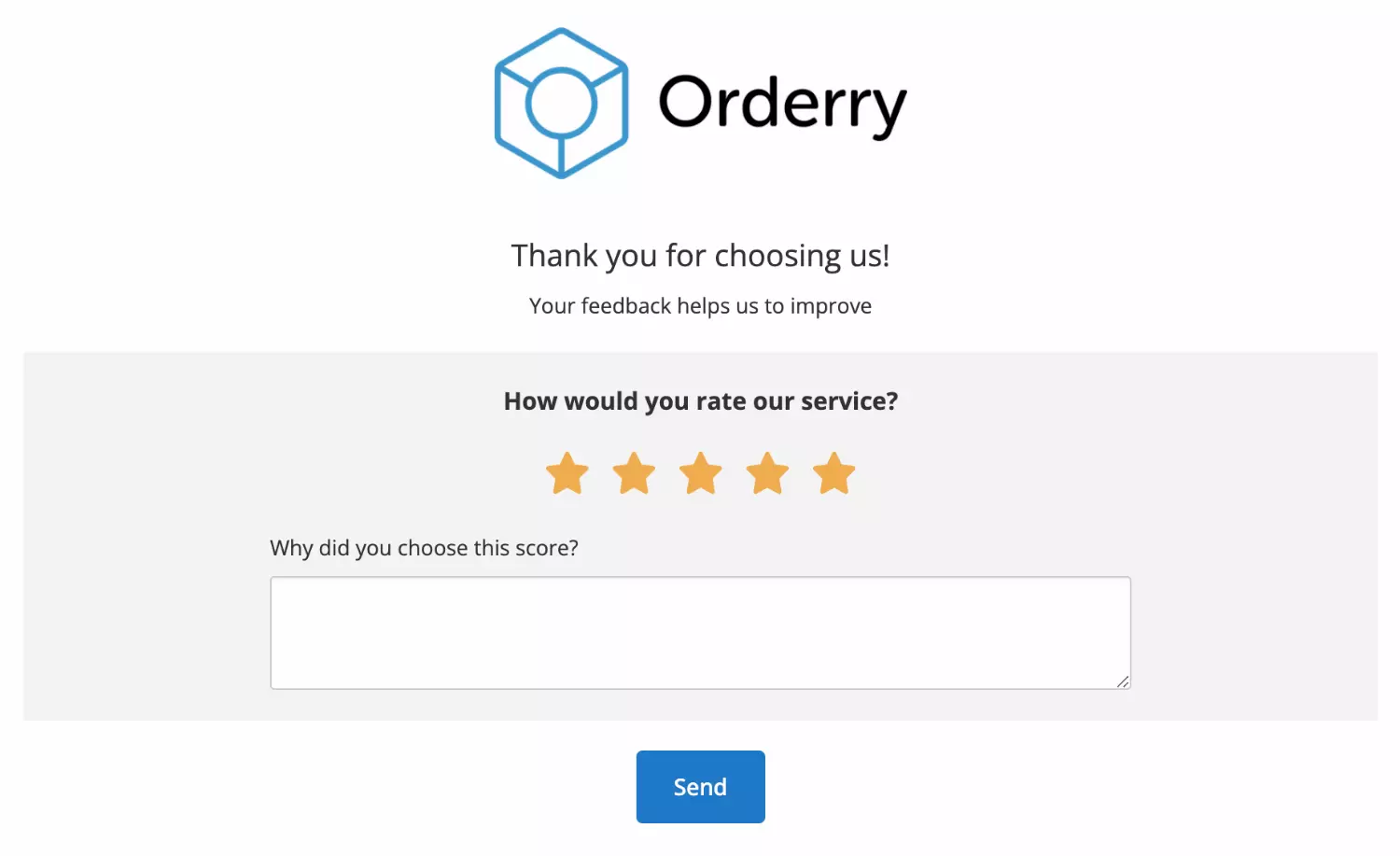 But previously, you couldn't edit the form where your clients left their reviews. Now you can customize the heading, subheading, question, and clarifying question for the score. Or you can leave the default texts if you want.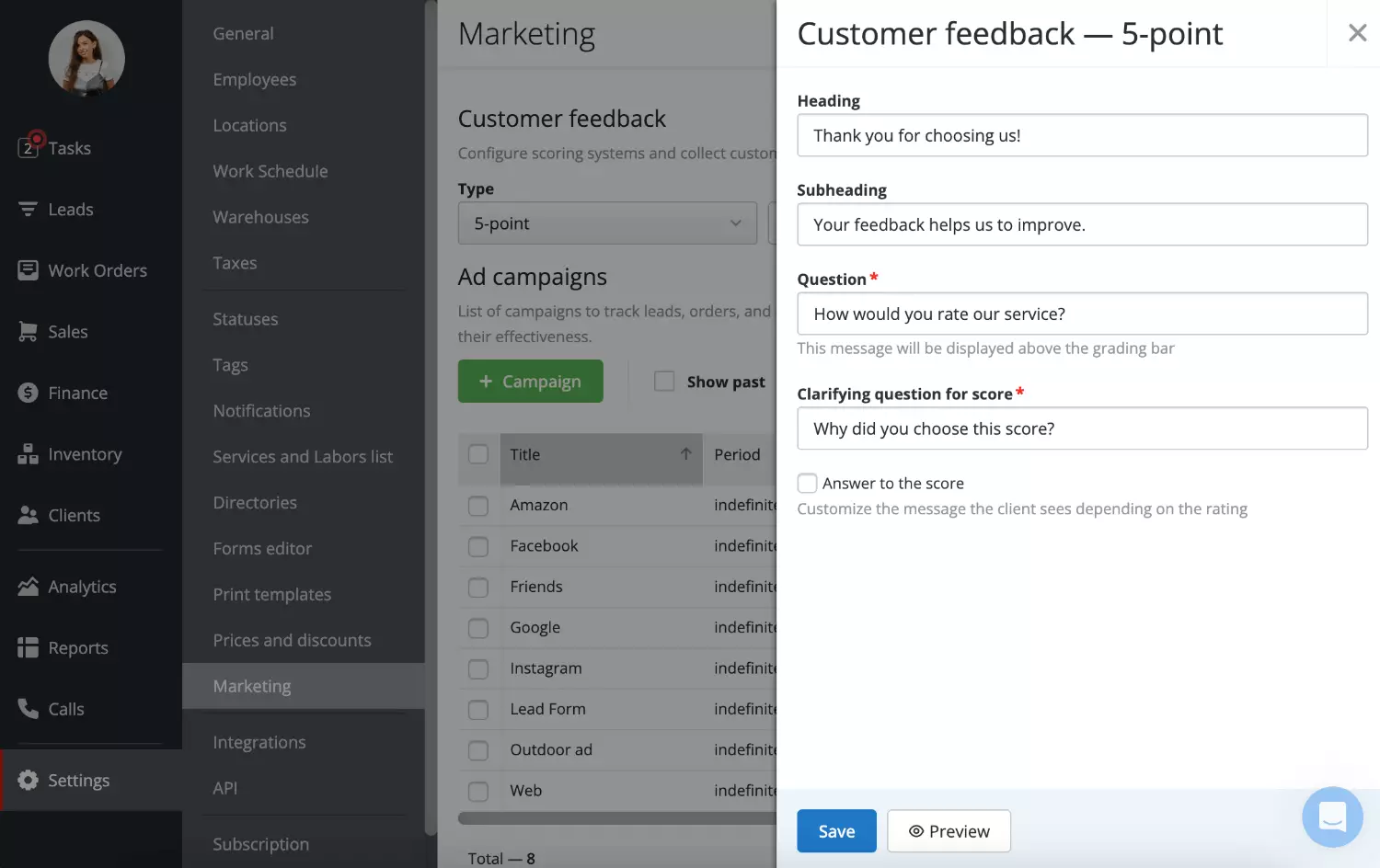 Like/Dislike System
It's a simple scoring system. Your customers can choose between two options, whether they like or dislike your service. Also, they can leave an extended comment.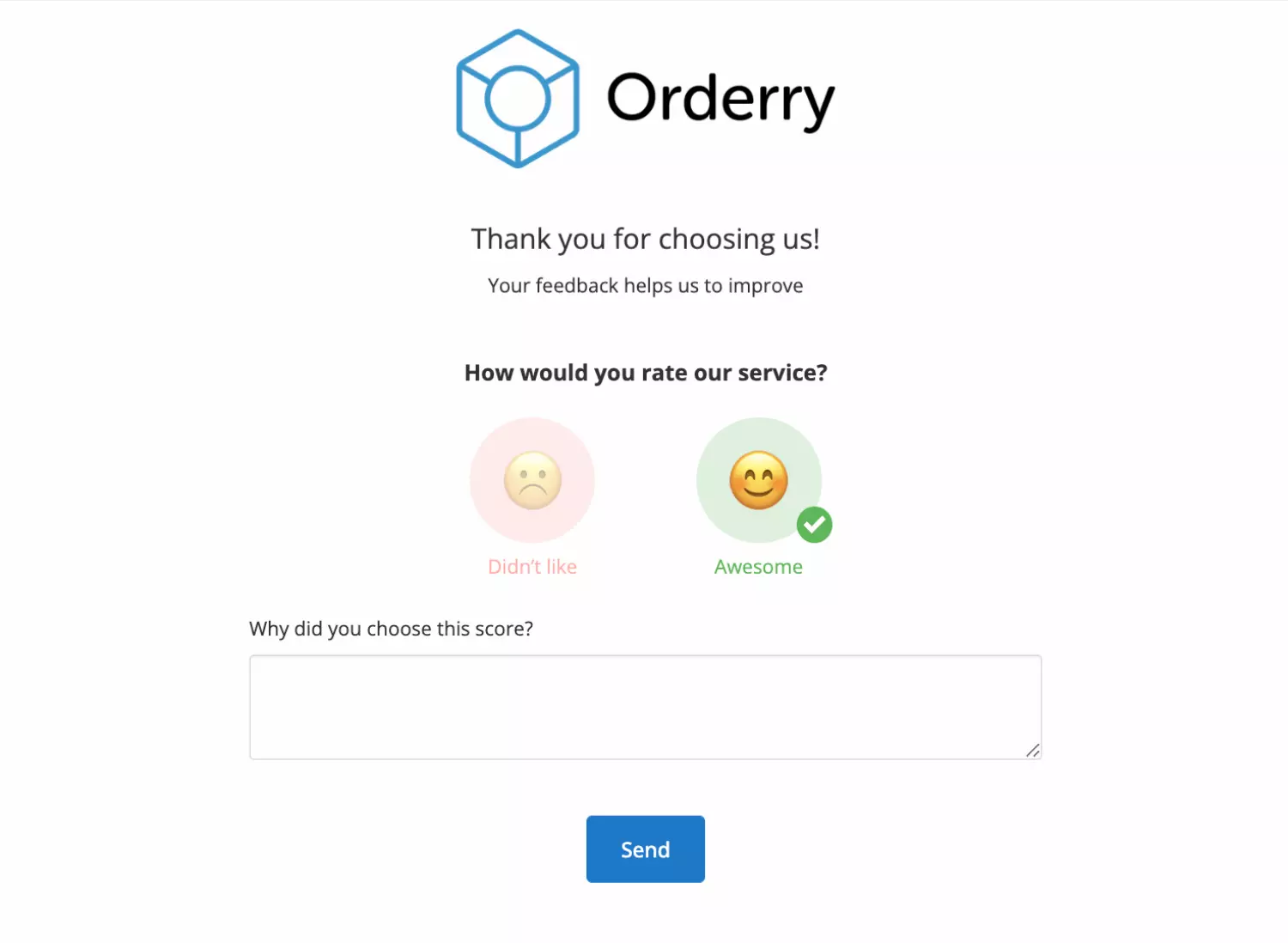 How can you customize the form of this scoring system? You can write your own heading, subheading, question, and clarifying question for the score.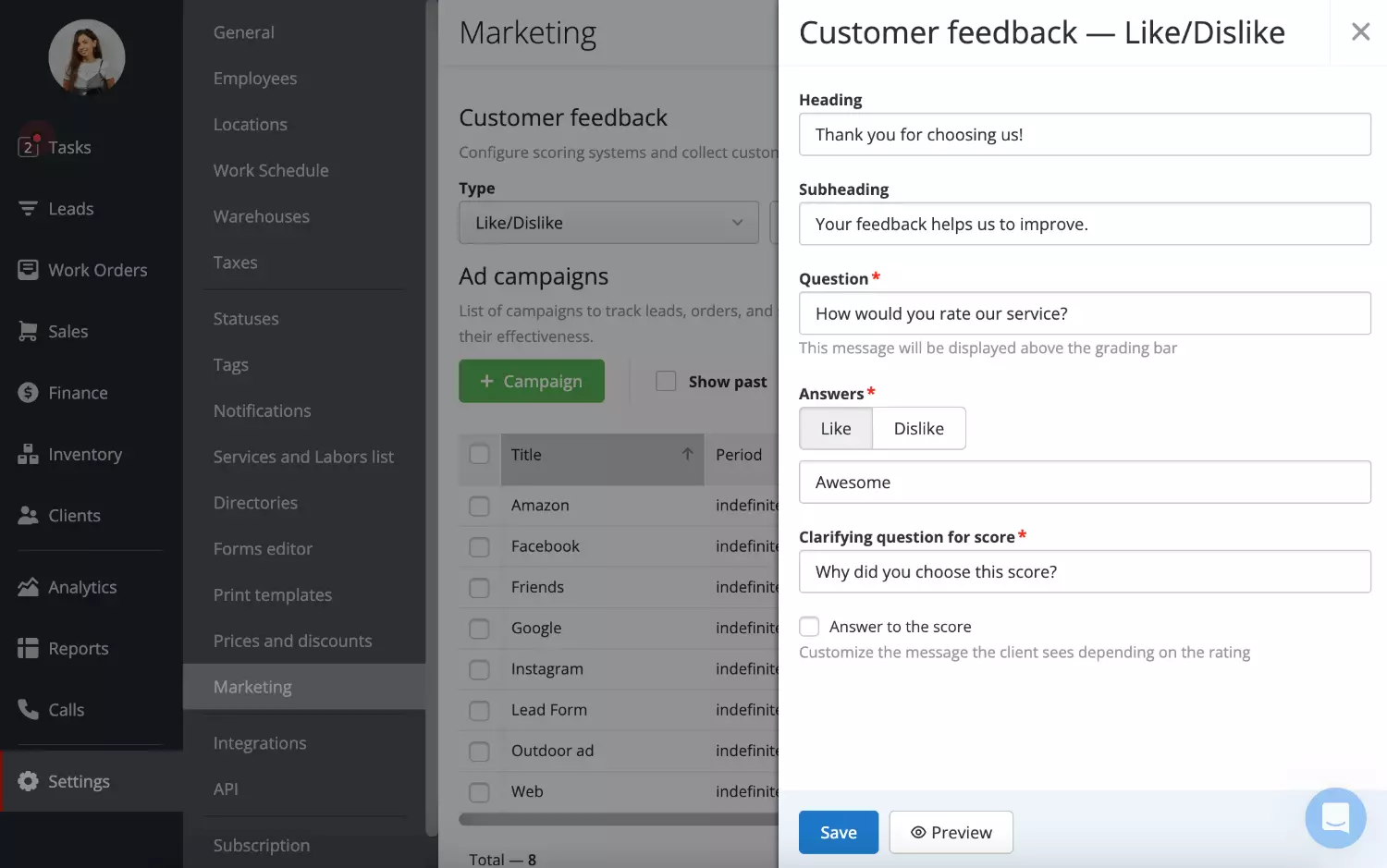 NPS (Net Promoter Score)
The Net Promoter Score system allows you to understand not only the satisfaction of clients but how likely they are to recommend your company to their acquaintances on a scale from 1 to 10. If your clients choose 1, it means that they are not likely at all. If they select 10, they will definitely recommend your services.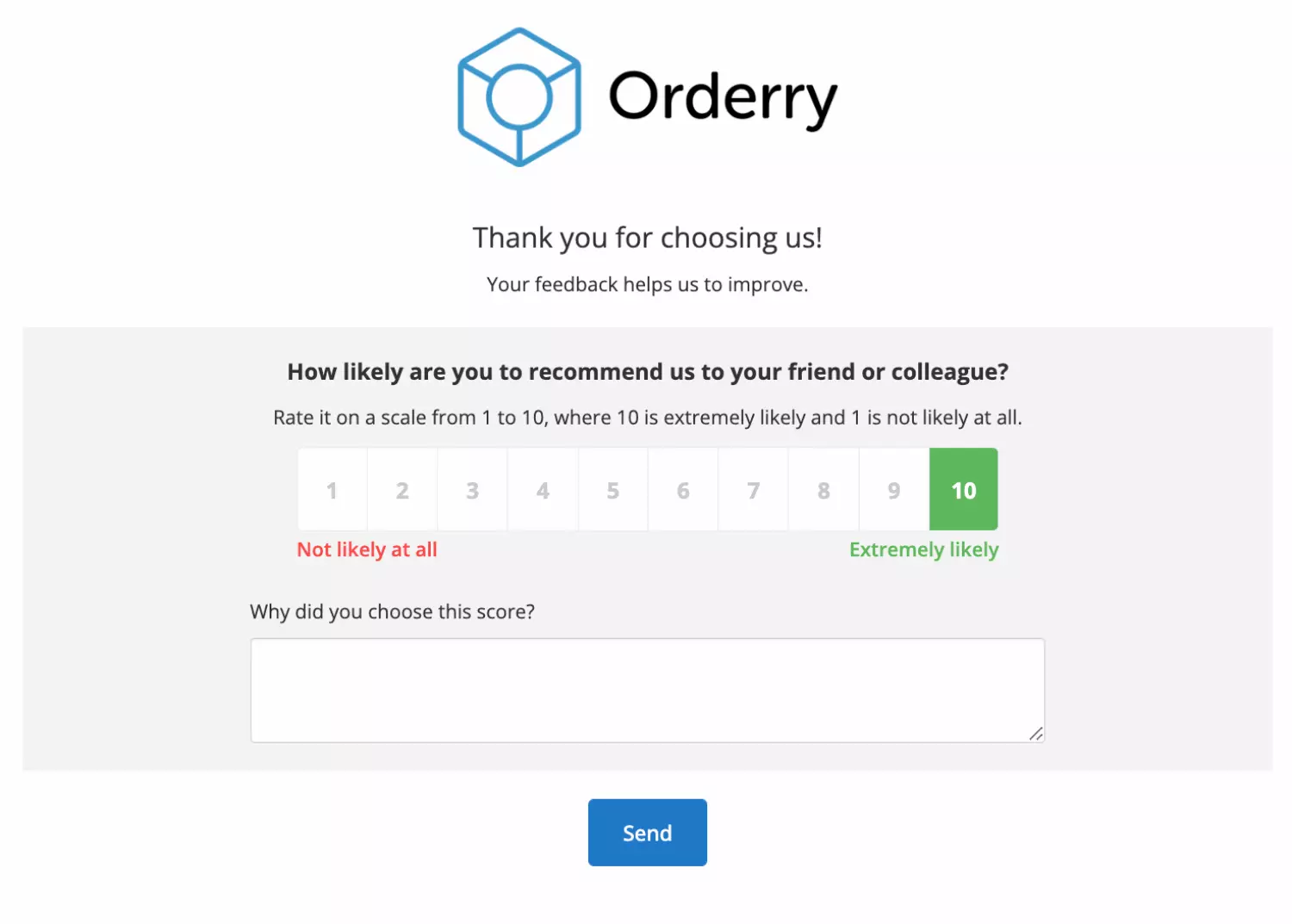 For this system, you can customize the heading, subheading, question, description of the scale, and clarifying question for the score.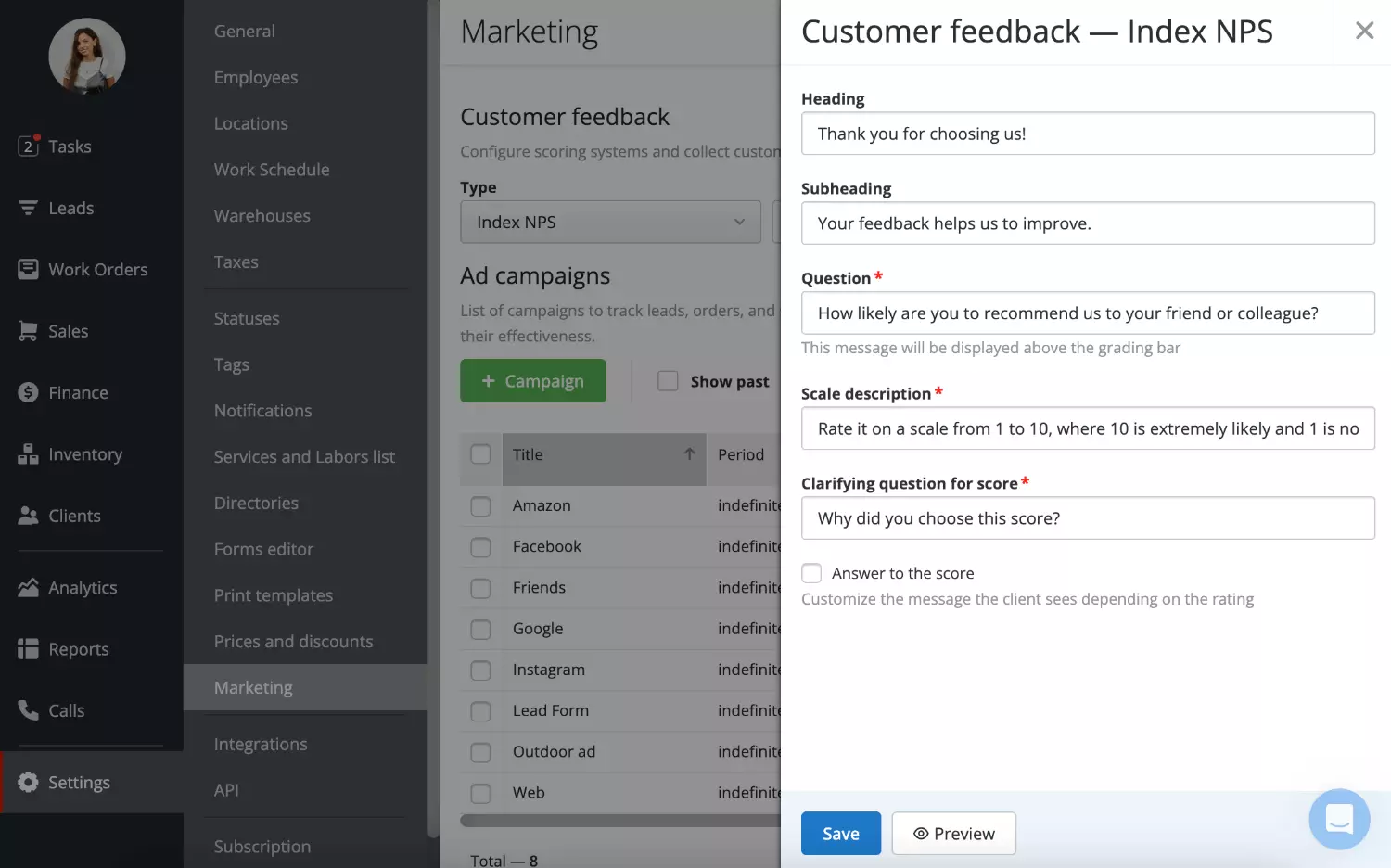 Configuring Answers to Customer Scores
Many people choose companies for different services by reading reviews on maps or local web portals. But the thing is that you can't control the external sites. That's why you can now configure different answers depending on the customer's score.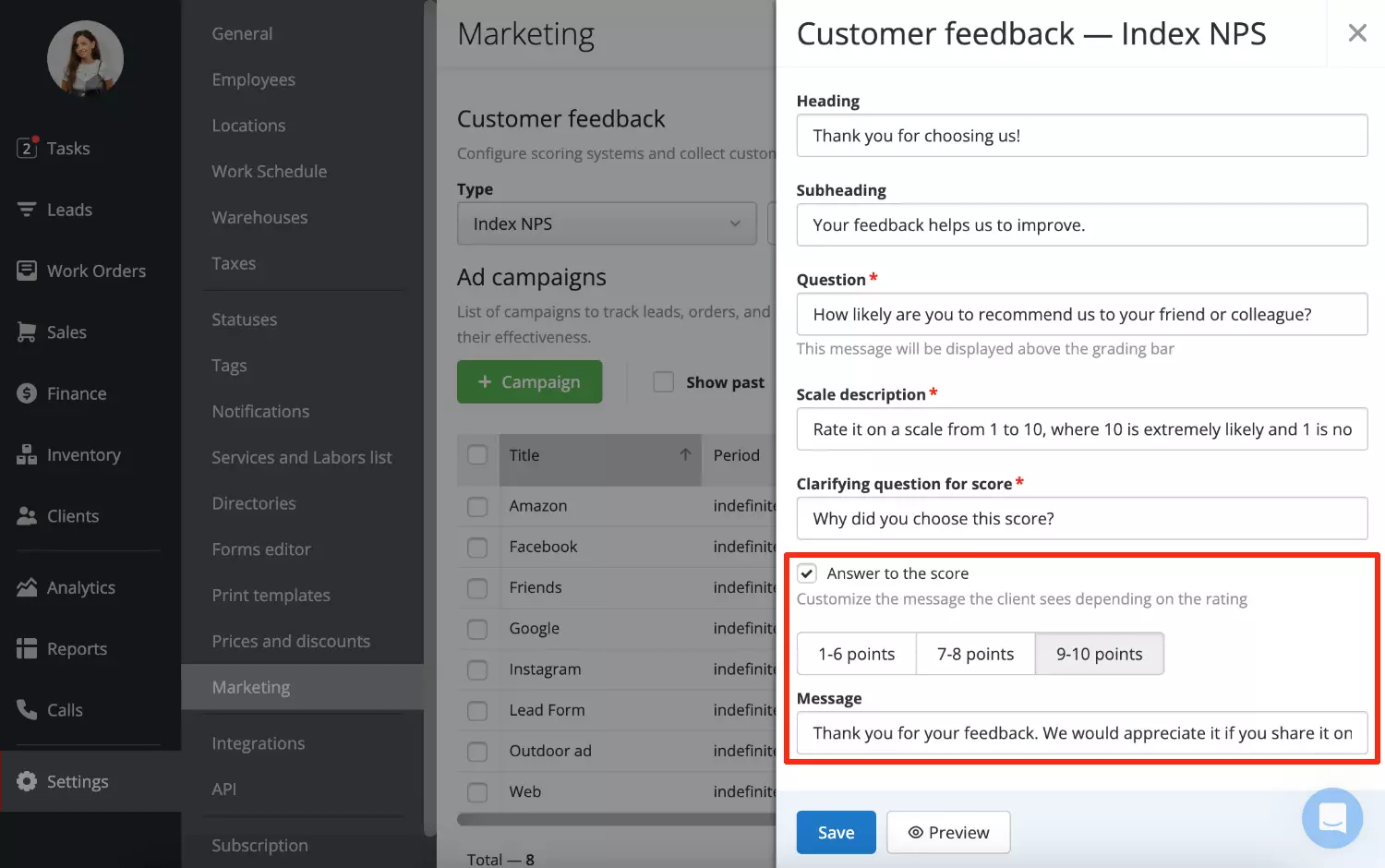 For example, you can leave a typical "Thank you for your feedback!" answer for a low score.
But for a high score, you can add a link to any website where your potential clients may read positive feedback about you.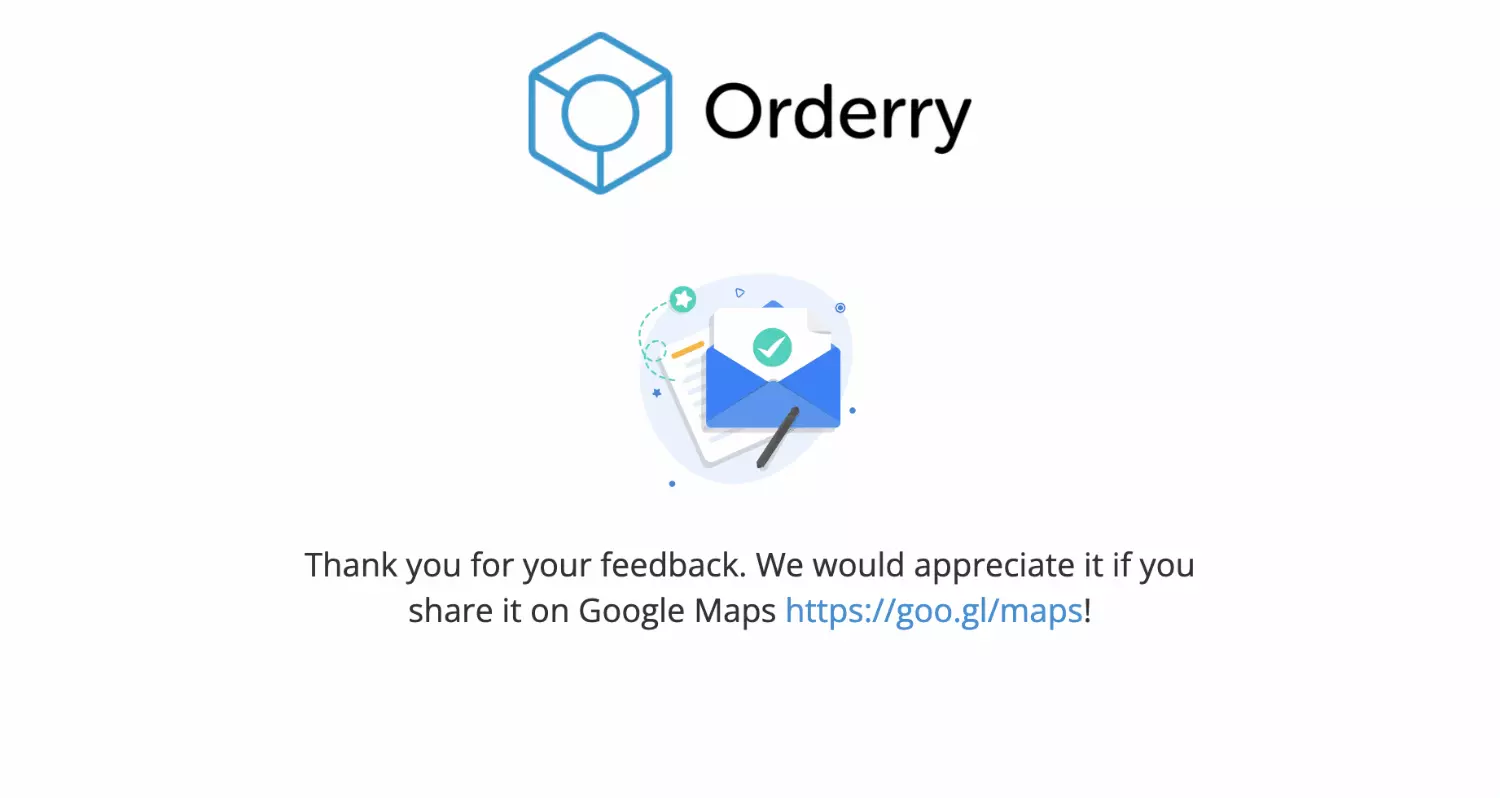 This way, you can raise your company rating on external sites and get new clients.
Customer Feedback Report
You can view your customers' feedback:
in the work order's Event feed
on the Reports > Marketing > Customer feedback page
in the RemOnline Boss mobile app
in the Activity log
According to the configured system, you'll see the following:
From 1 to 5 stars if you use a 5-point scale system
Like or dislike icon
From 1 to 10 points if you chose NPS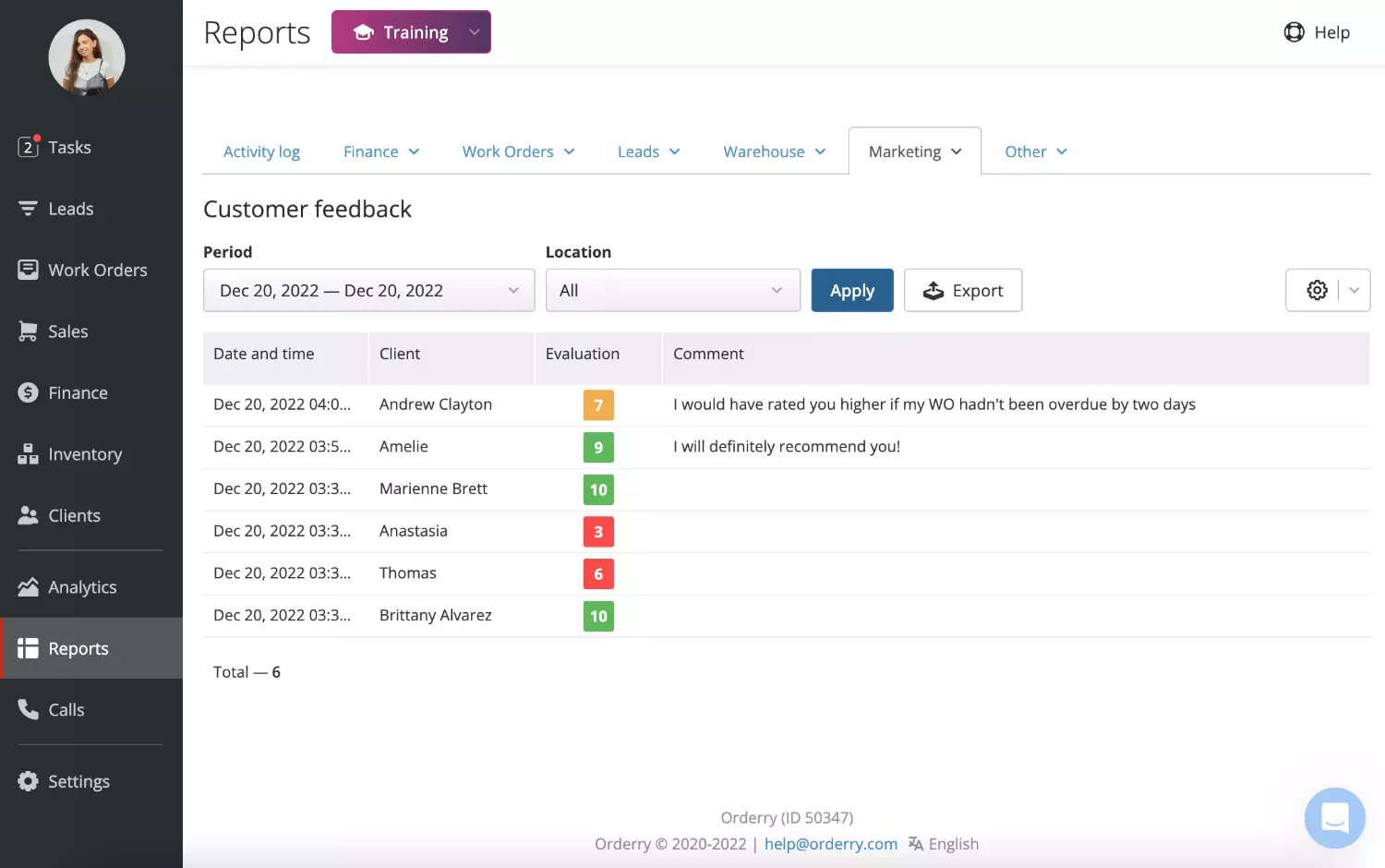 Also, you can track your company rating on the Dashboard.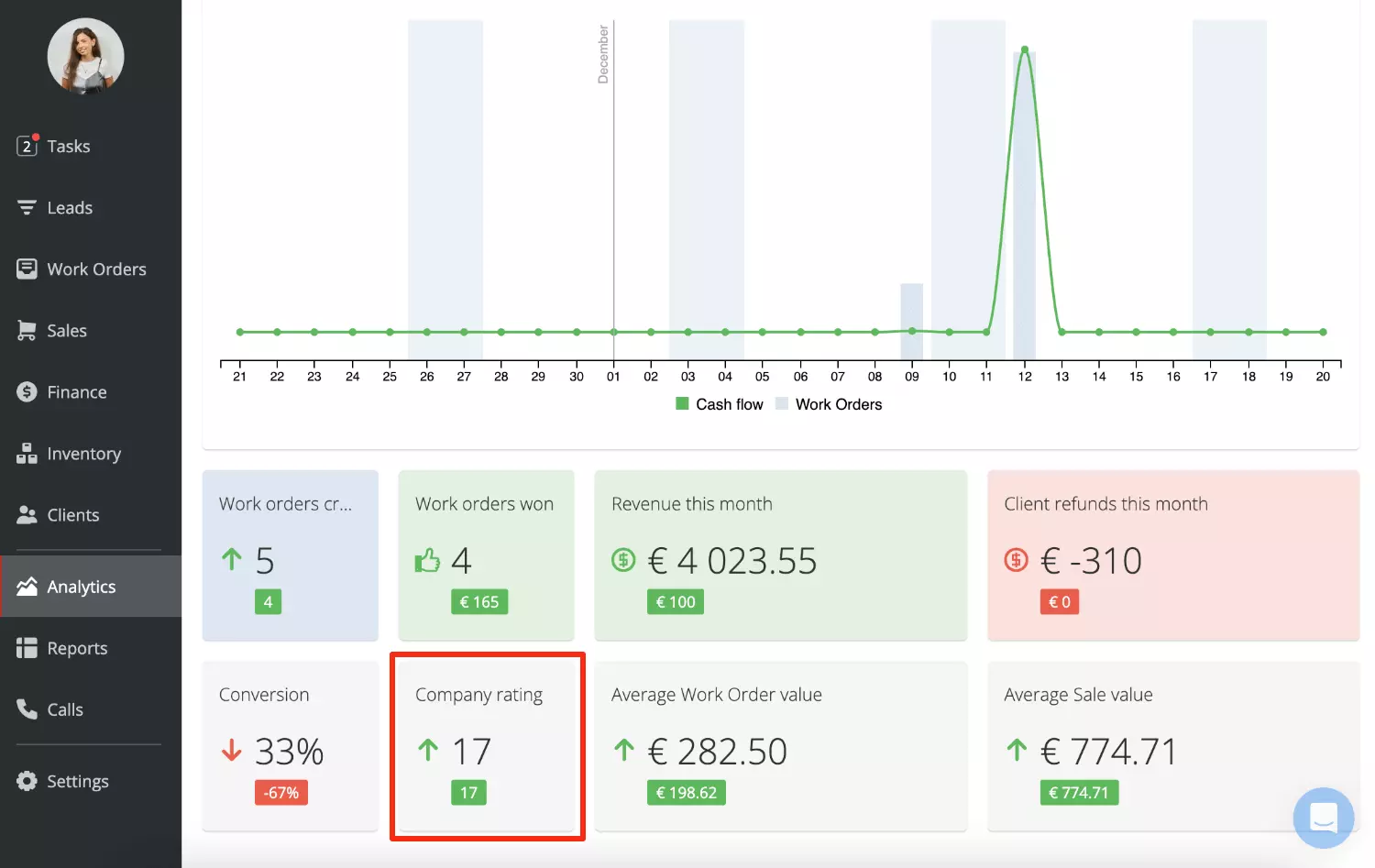 If you need to learn how to collect customer reviews, please, read this step-by-step instruction in RemOnline Help Center.
Restrictions by RemOnline Subscription Plans
If you are on a Hobby or Startup plan, you can use a 5-point scale with a default customer feedback form and a default answer to the score.
If you are on a Business or Enterprise plan, you can choose any scoring system and customize texts on the customer feedback form along with answers to the client's score.
As we initially said, customer feedback is essential for every business, including RemOnline. So we will appreciate your thoughts and comments on this update. And if you have any suggestions, please, leave them in the comments section below or contact our Support team via chat.
comments powered by

Disqus