Boss App: Like/Dislike, NPS Scoring Systems & Other Improvements
Here is an update of the RemOnline Boss app for you. What's new in the mobile app:
Support of Like/Dislike and NPS scoring systems on the Reviews tab
Ability to start chatting with an employee in messenger
Redesigned Settings tab
Improved authorization system
Let's find out more details about the update.
Scoring Systems for Customer Reviews
Previously, we added new types of scoring systems, Like/Dislike and NPS Index, to the RemOnline web version. Now, the Boss app also supports them. Depending on the scoring system configured in your web account, you will see reviews with a 1-5 star rating, a like or dislike icon, or a score from 1 to 10.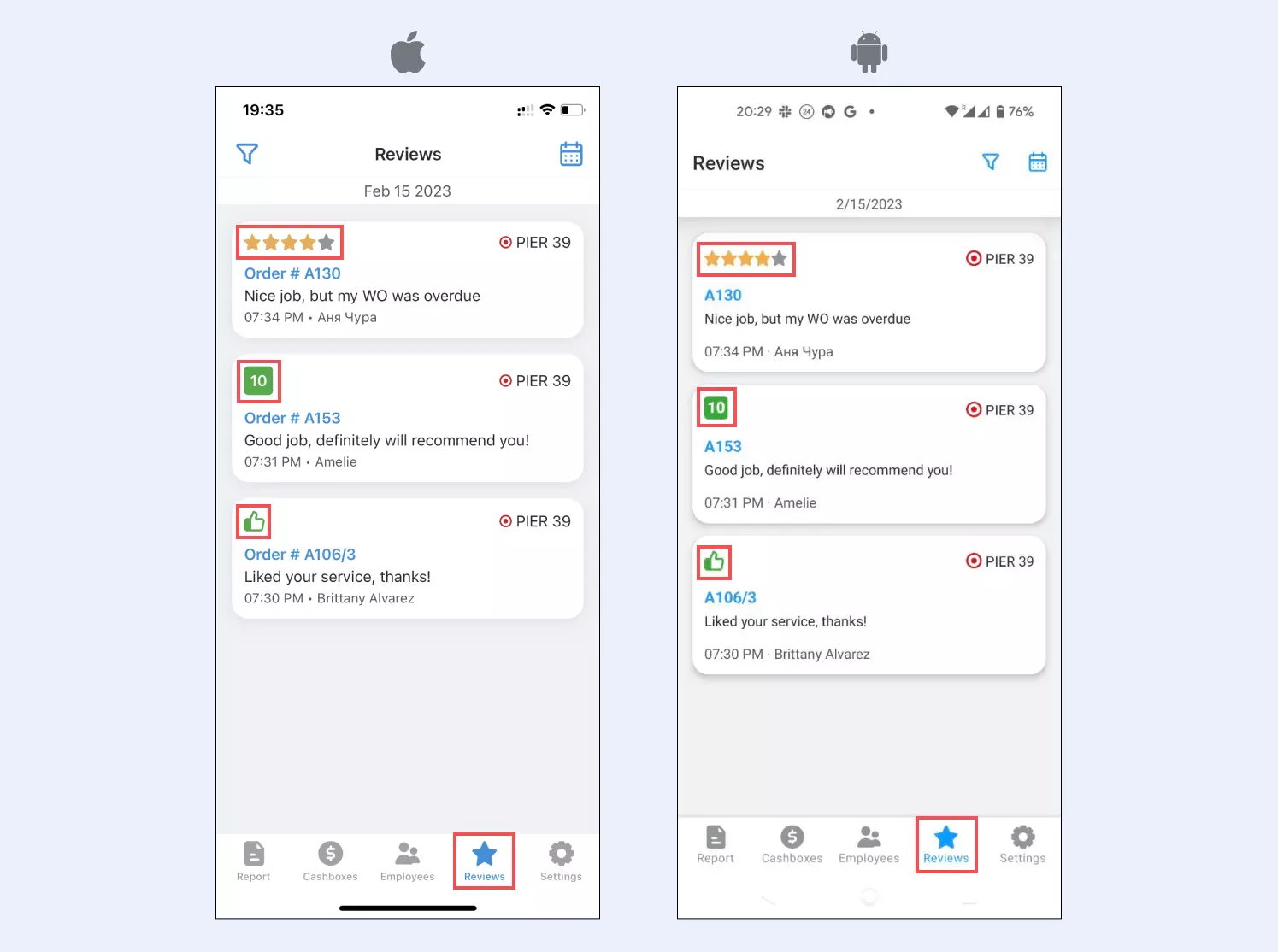 Chatting with Employees in Messengers
On the Employees screen, you can tap on the call or message buttons to contact your staff. Now, when you tap the message button, you can choose WhatsApp or Viber to start a direct chat with an employee.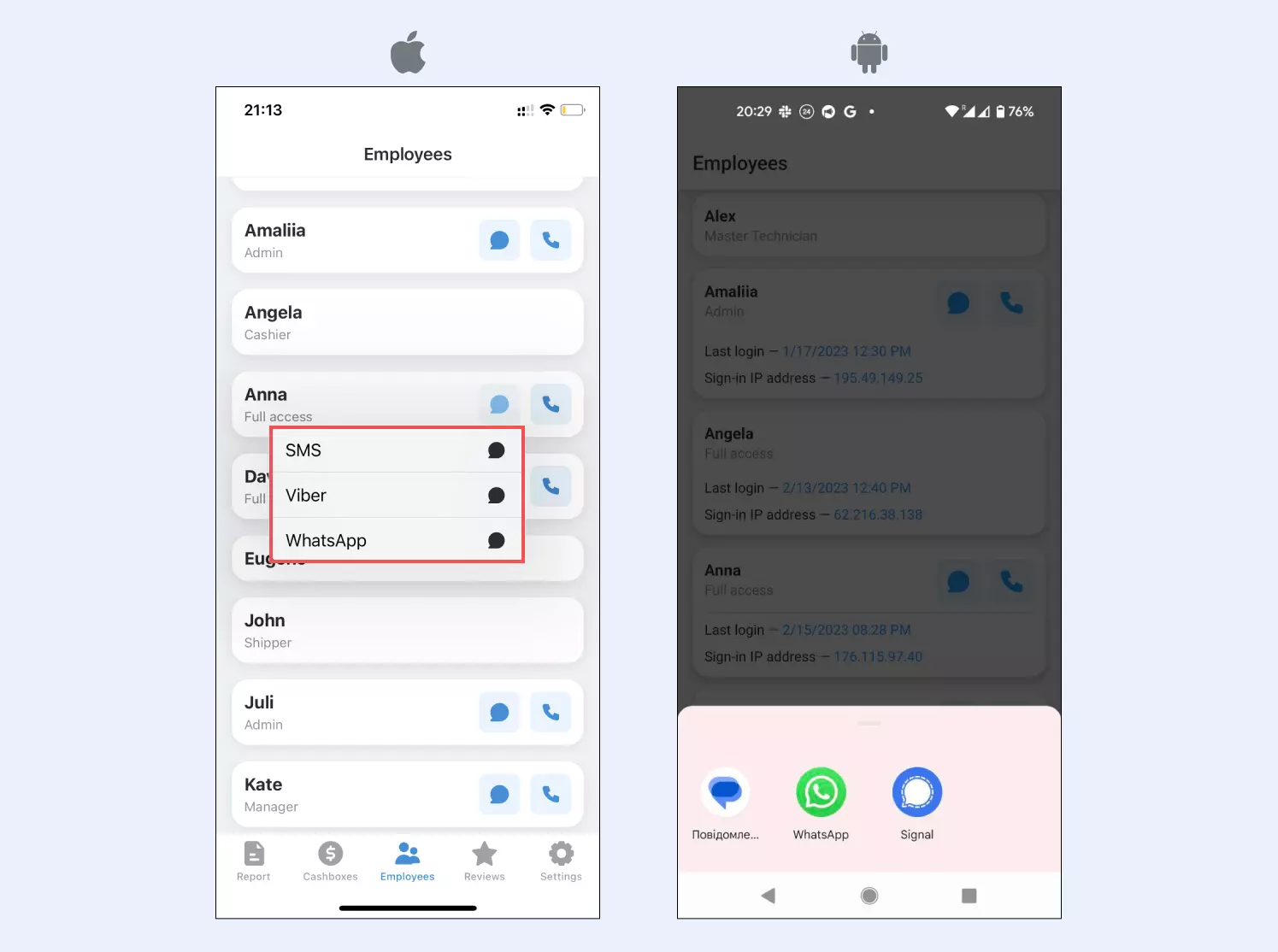 Redesigned Settings
For a better user experience, we redesigned the Settings tab. All settings now have icons for faster perception and are divided into logical sections.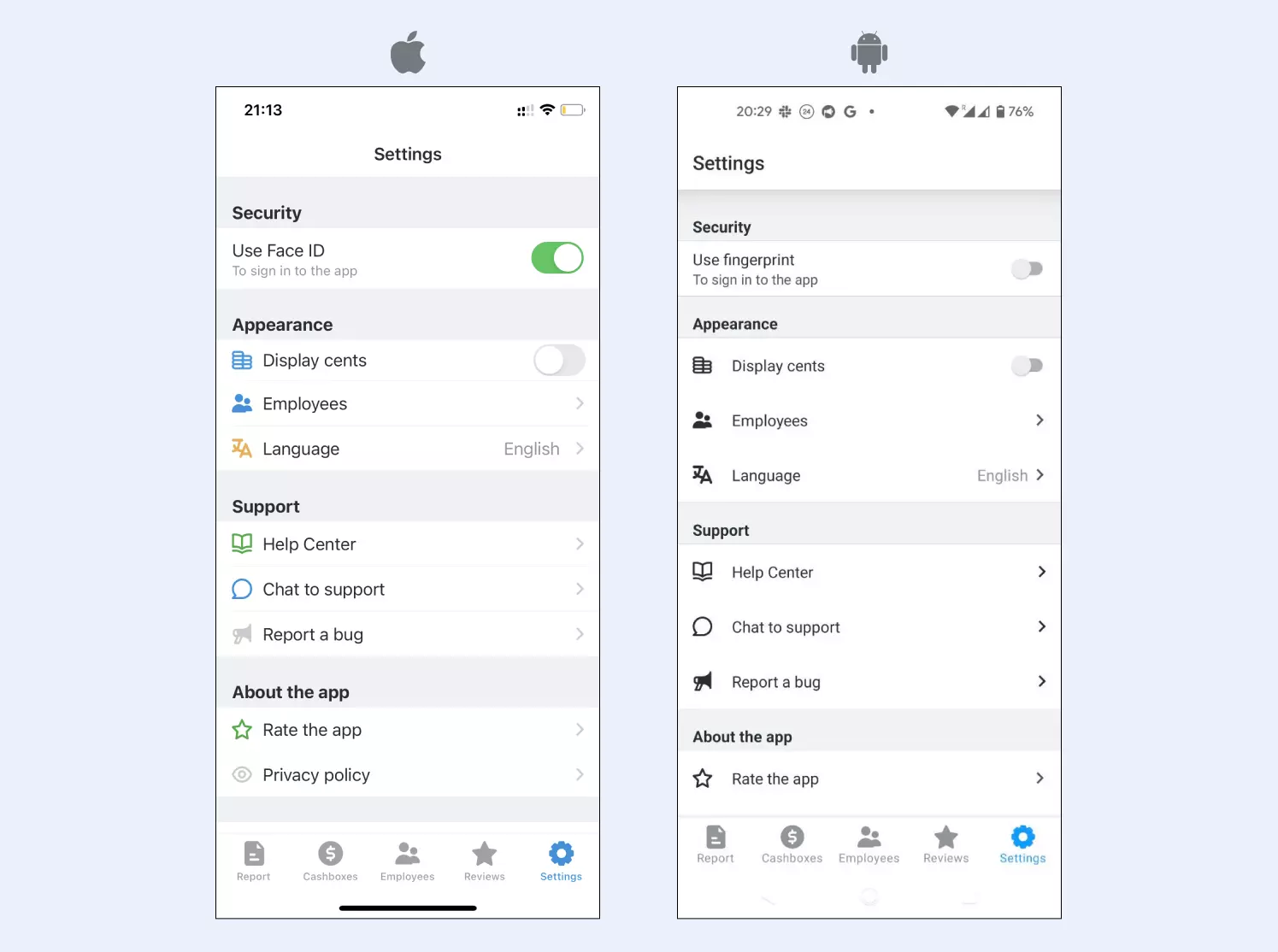 Improved Authorization System
No more everyday logouts. Following the Work Orders app, we improved the authorization system in the Boss app, so you won't need to sign in to your account daily. Besides, we fixed other minor bugs and inconveniences.
Update your app to the latest version or install it if you haven't done so already:
Have any questions or suggestions? Please, leave them in the comment section below or contact our Support team via chat.
comments powered by

Disqus