Discount in profit reports, simple adding of employees and bulk adding of product barcodes
New month – new opportunities. Take 5 minutes to learn about the latest changes to RemOnline. If in short, now you can:
add new employees in a few clicks;
track discounts in profit reports;
add barcodes for multiple products at once;
check payment information in sales.
And if in more detail, then just keep reading ??
Simple adding of employees
Before, if you needed to add an employee to your company's account, you had to come up with a username, password, contacts, etc. Now you can just send an invitation to the mail, indicating only the role (and, accordingly, permissions).
To do this, go to the "Settings > Employees" page, click "Invite an employee", enter email and select a role. After that, the new employee will receive a letter with an invitation link.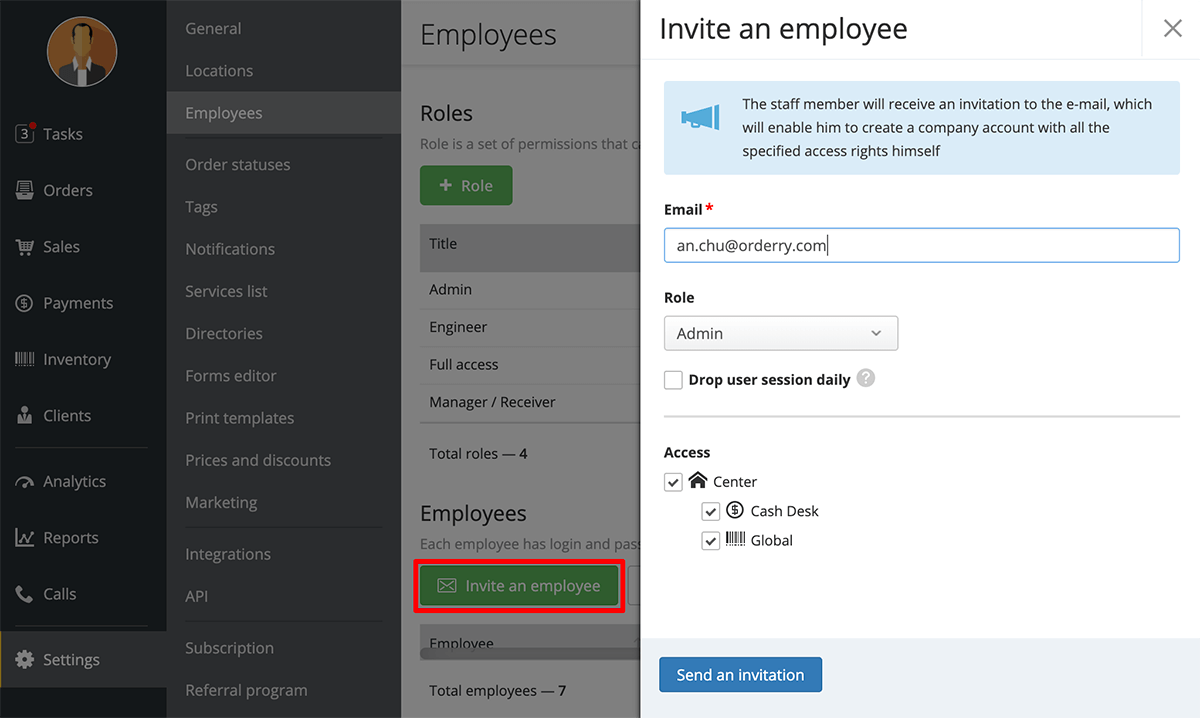 If the employee cannot receive the letter for some reason, just copy the invitation link and send it any convenient way.
Discount in profit reports
Now you have the "Discount" column in the "Orders income" and "Sales income" reports. So you can see the discount amount for each order and sale.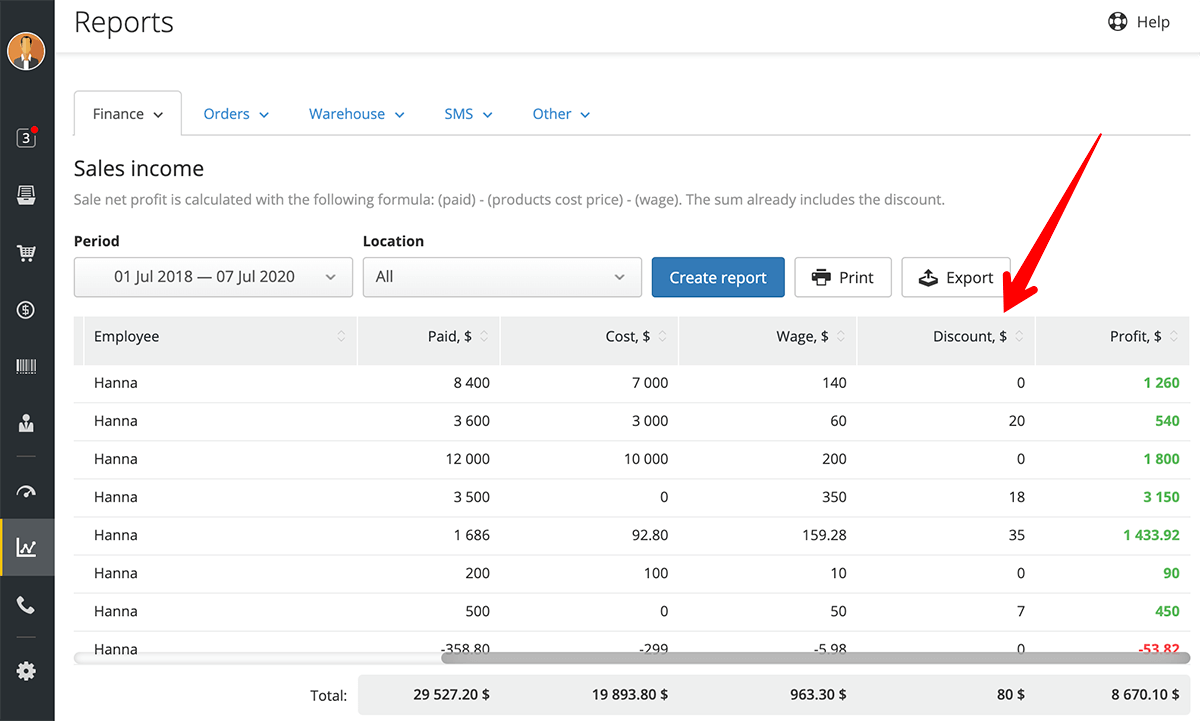 Note: the "Discount" column has a purely informational character because the order and sale amount in the column of the same name is indicated taking into account the discount.
Bulk add barcodes
We know for sure that at least once you were faced with the need to create barcodes for several products, but for this, you had to go separately to each item card and generate them. Well, this is in the past. Now you will do it much faster and more conveniently – just use the bulk action "Add barcode" on the page "Inventory > Stock".
Also, we have added the "Products without barcode" filter, so you can quickly determine which products do not have a barcode yet.
Data on payment in Sales
Previously, on the "Sales" page, in a separate document, it was impossible to find out whether the payment was made and to which cash desk. We fixed it. Now, in the sales table, you can hover over the ⓘ icon and see in which cash desk the payment was received.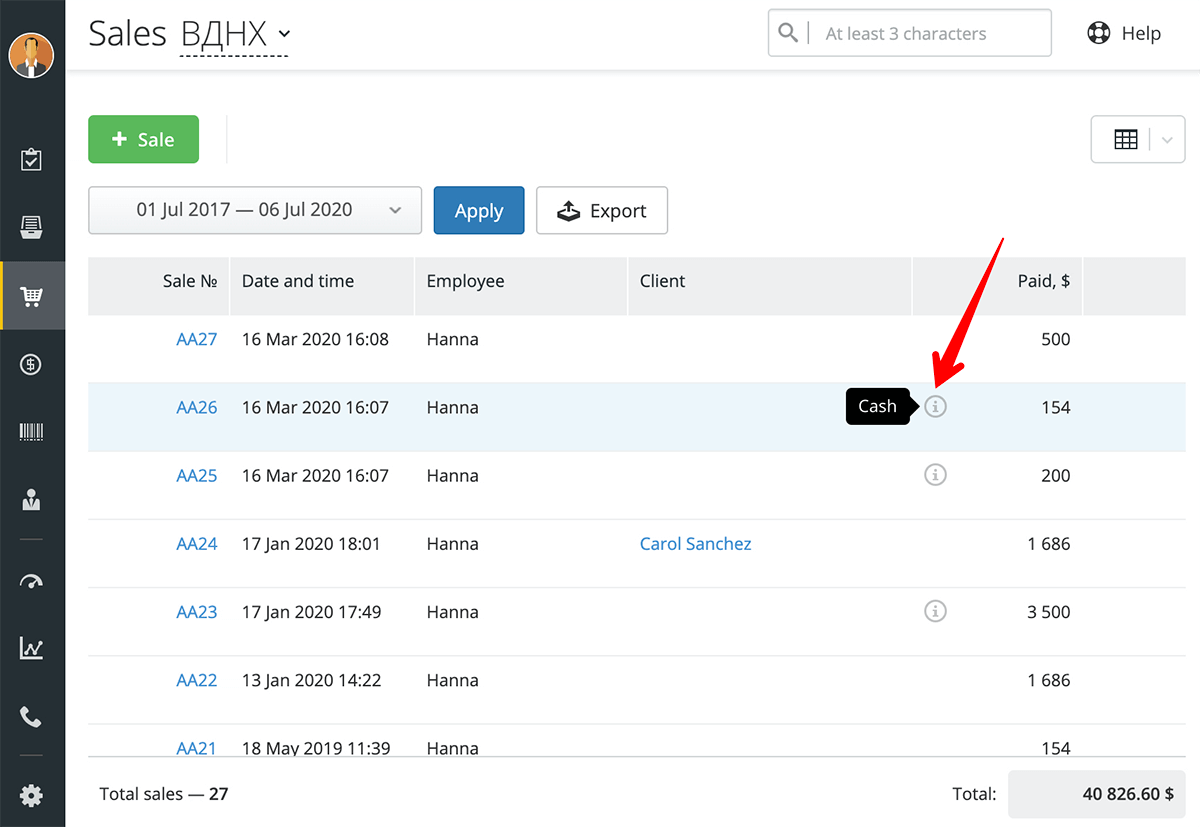 And in the sales document, you can see a line with payment information. Click on it to open the payment viewing dialog. Here you can delete it if you want to delete the sale.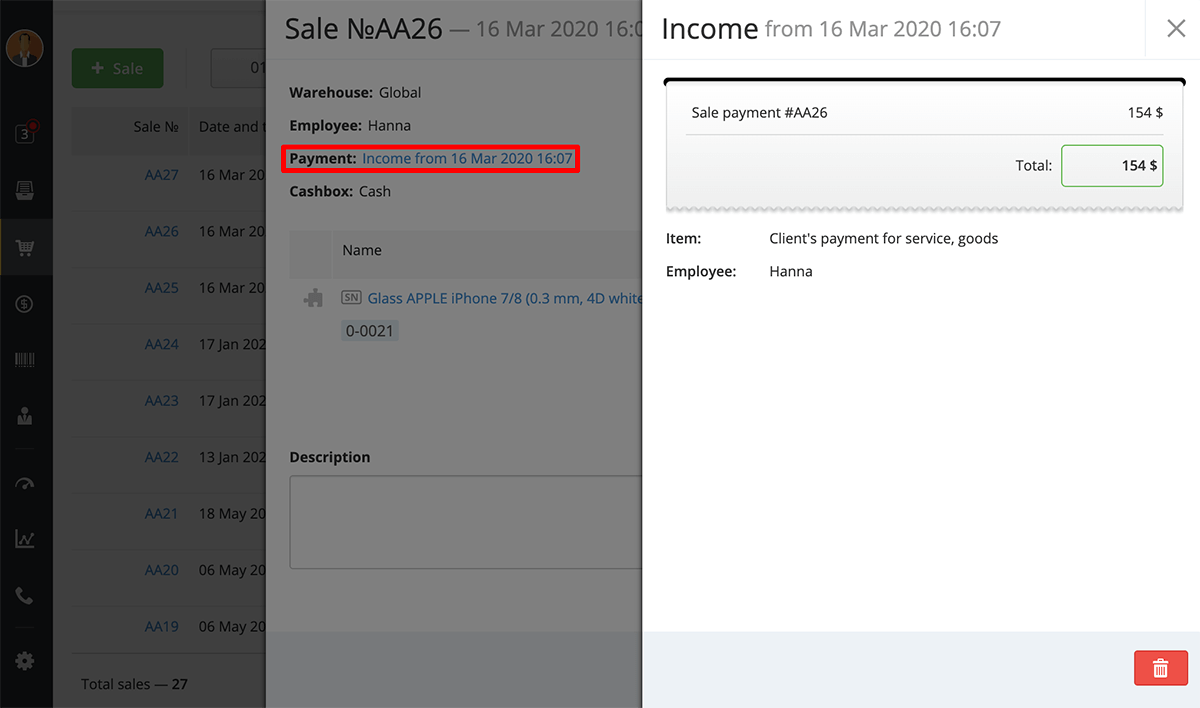 Also in this update, we fixed some bugs and inconveniences in the service.
comments powered by

Disqus