Event Feed in the RemOnline App on iOS, Feedback in the RemOnline Boss App on Android
Dear friends, we continue to improve the RemOnline mobile apps for employees and managers. Thus, in the RemOnline app on iOS, you can now view the Order Event Feed and leave comments. And for users of the RemOnline Boss app on Android, it is possible to track customer feedback and filter data.
Let's take a closer look at all the changes.
Event Feed and Commenting in the iOS RemOnline App
We develop our Work Orders functionality and from now on the app is called simply "RemOnline". Now, after scanning the QR code of a work order you will see its Event Feed (for now without "Call" and "Message" events). Besides attaching a photo or a file to work orders, it is also possible to leave a comment here.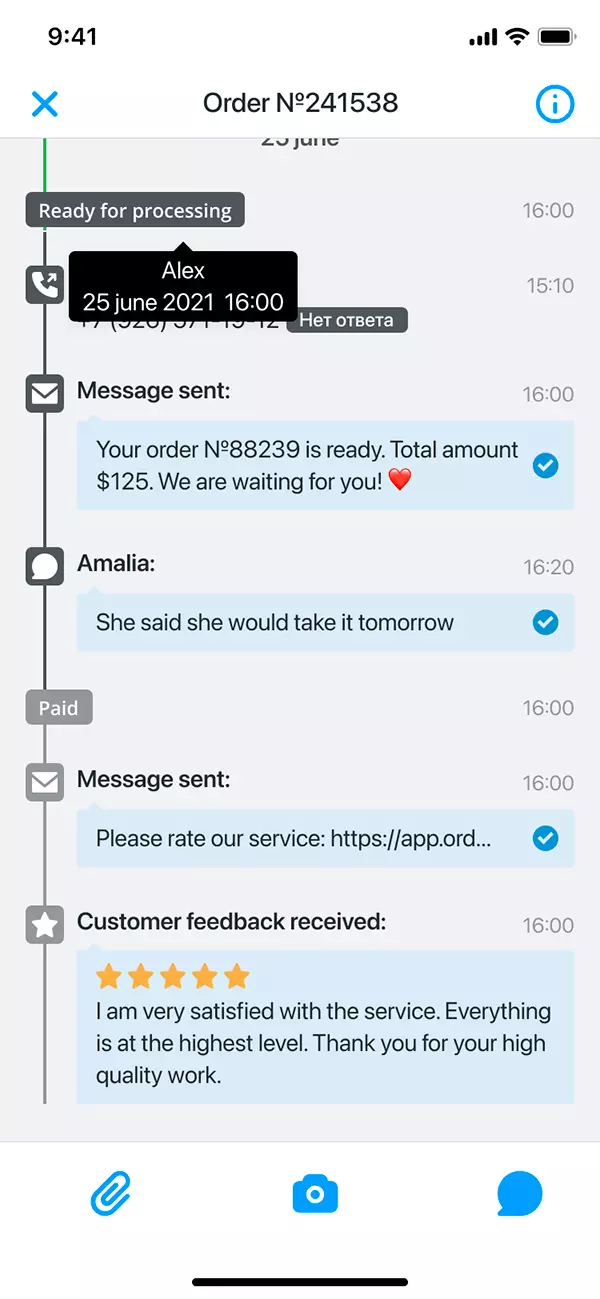 Like in the web version, you can make your comments public or private. Just choose the type you want and enter the text of your comment.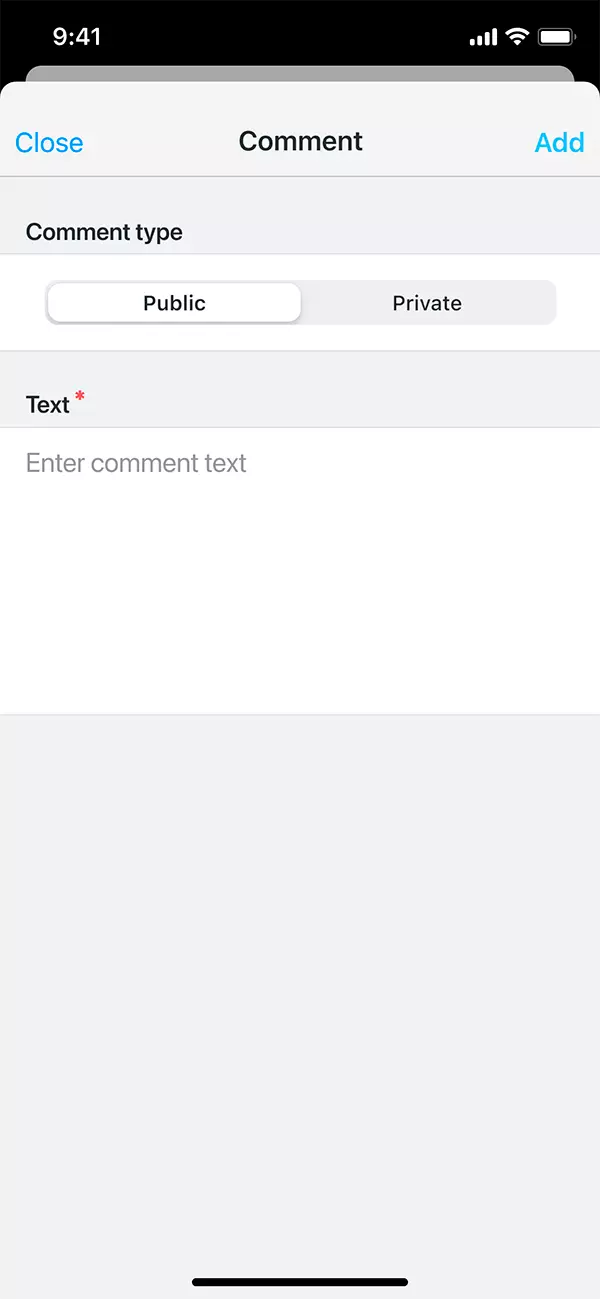 In the Event Feed, you can view attached photos, files, and comments as well as delete them. In order to do it, tap and hold an object you want to delete.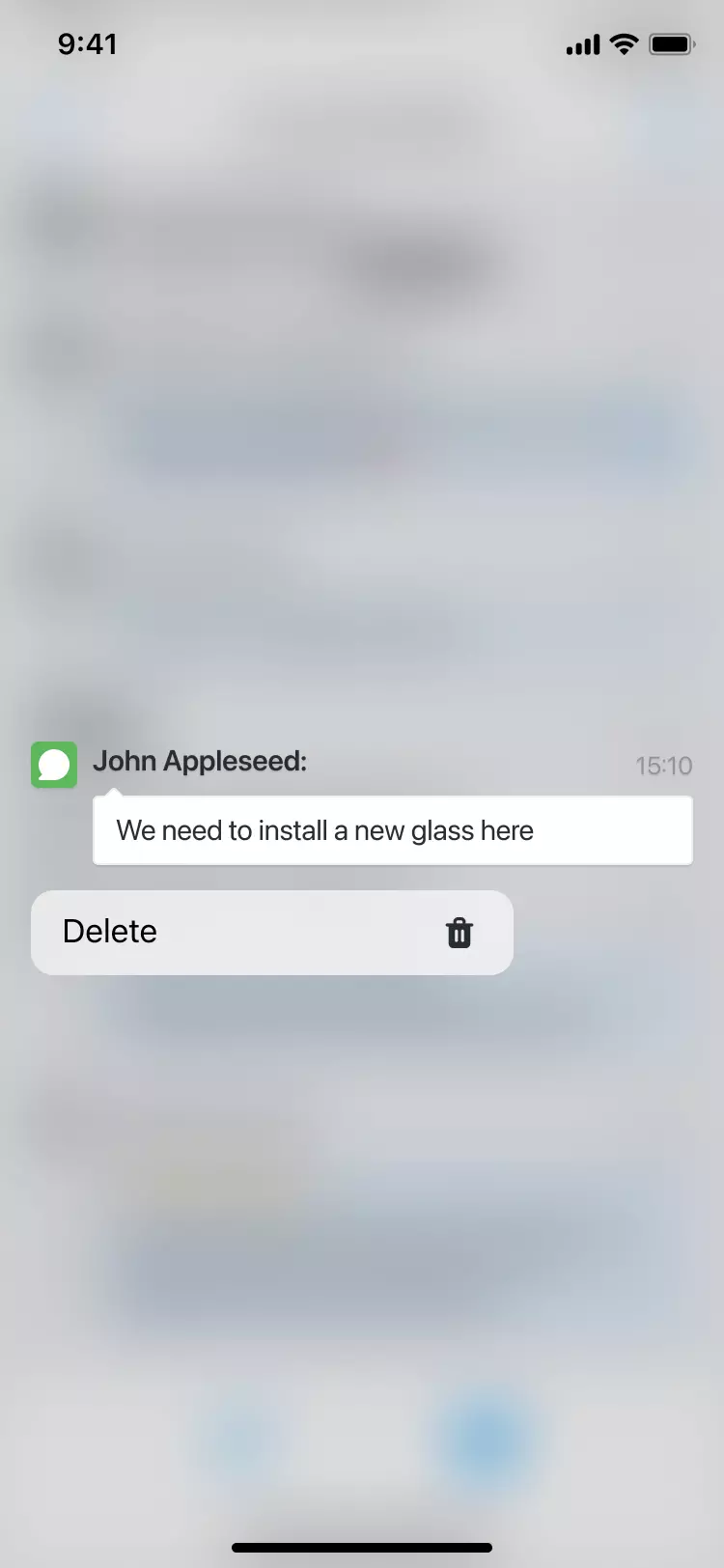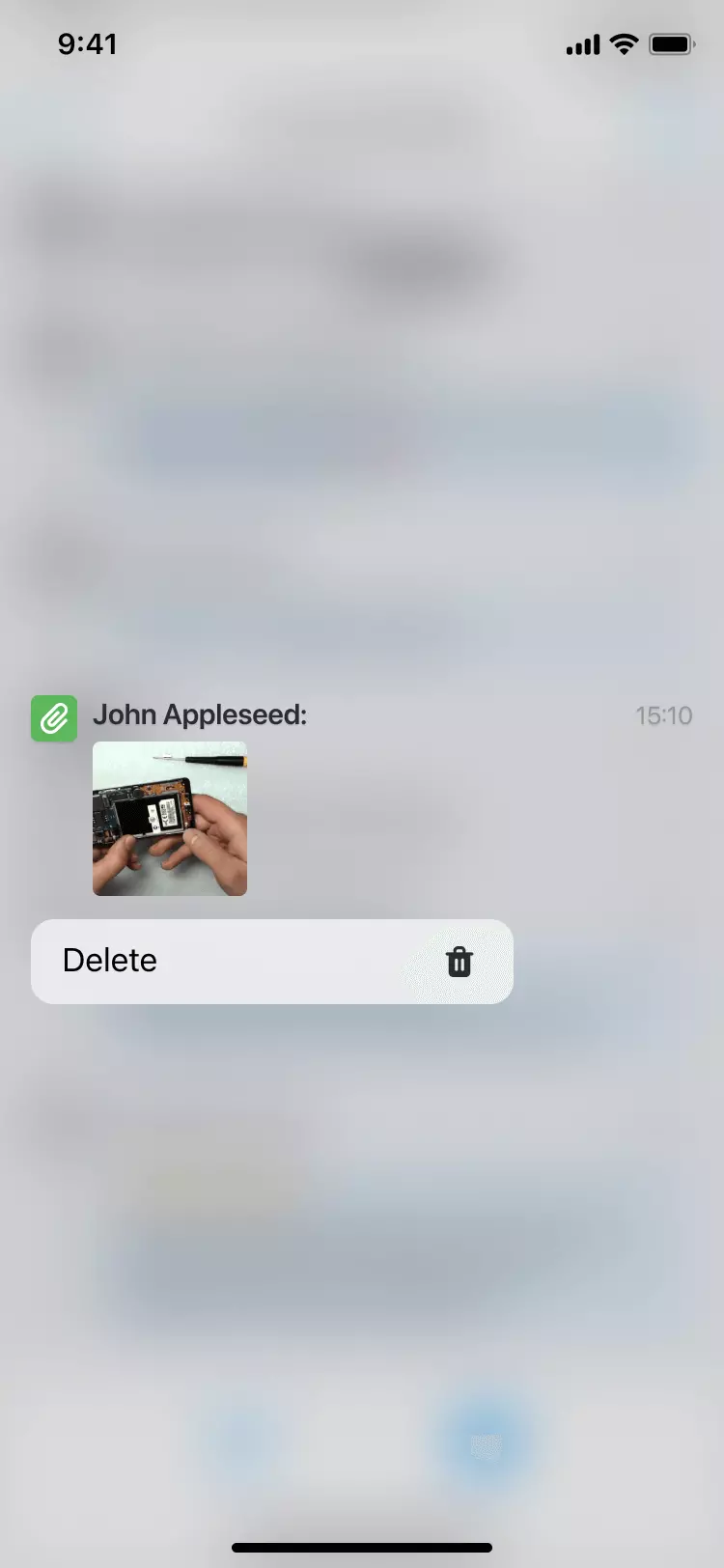 So don't hesitate to update your app, and if you haven't installed it yet, follow the link to the App Store here.
In the next update Work Orders functionality will be extended even more: you'll get work orders table with filters and sorting, ability to search for an order and access to read all the information about work orders.
Android version is planned to be released in the first part of October.
Сustomer Reviews and Filters in the RemOnline Boss App on Android
The Reviews tab is now also available in RemOnline Boss on Android. So all executives can monitor customer feedback and reviews via the mobile app.
Reviews can be viewed for any period, filtered by score and location. If you want to understand why you received a particular review, just click on the work order number to open it in the web version of RemOnline or long-press the review card to contact the customer or the order manager.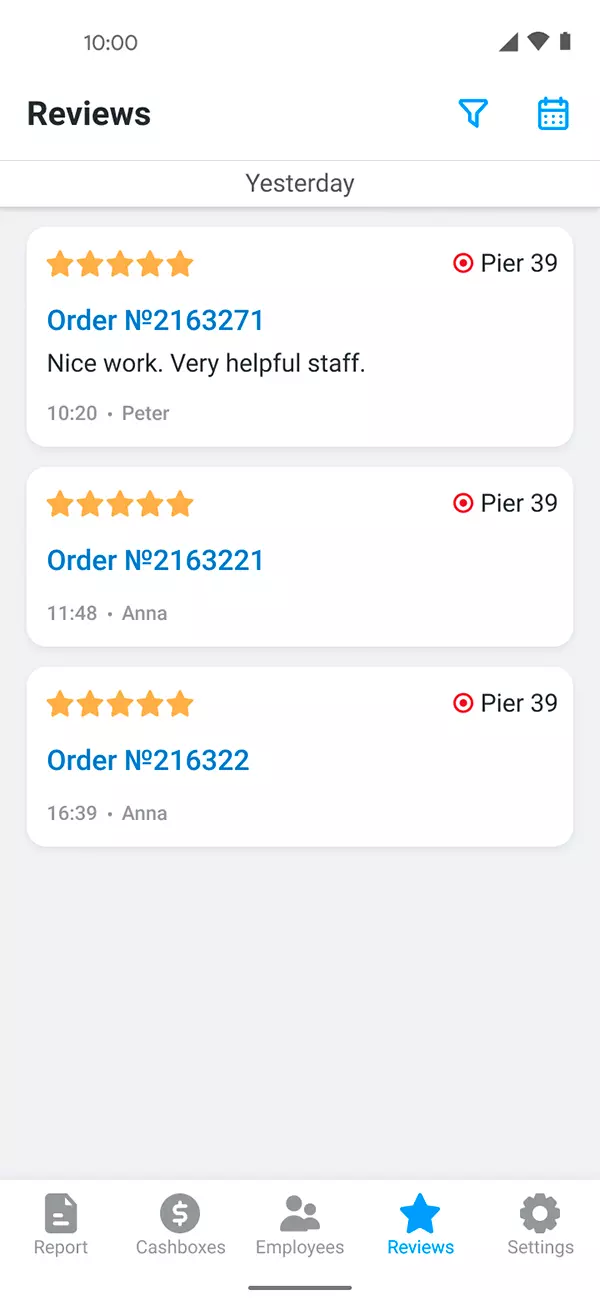 In addition, you can now use filters on the Reports and Cashboxes tabs: sort data by location, order type, and cashboxes.
Update your app to evaluate new features. And if you haven't installed it yet, you'll find a link to Google Play on this page.
Printing Work Order QR Codes
From the time we released the mobile application RemOnline, each work order has an individual QR code to attach photos, files, as well as to leave a comment via the app. We also received many feature requests to add an option to print out these QR codes.
And today we are pleased to inform you that we've done it! There are now two new variables available on the Settings > Print templates page in the list of the Other group:
QR-Code

for employees to use in documents. It generates a QR-code to be scanned by the RemOnline.

QR-Code Client for clients to use in documents. It works similarly to the variable #Order-URL-Customer and allows customers to independently obtain up-to-date information on their repair orders.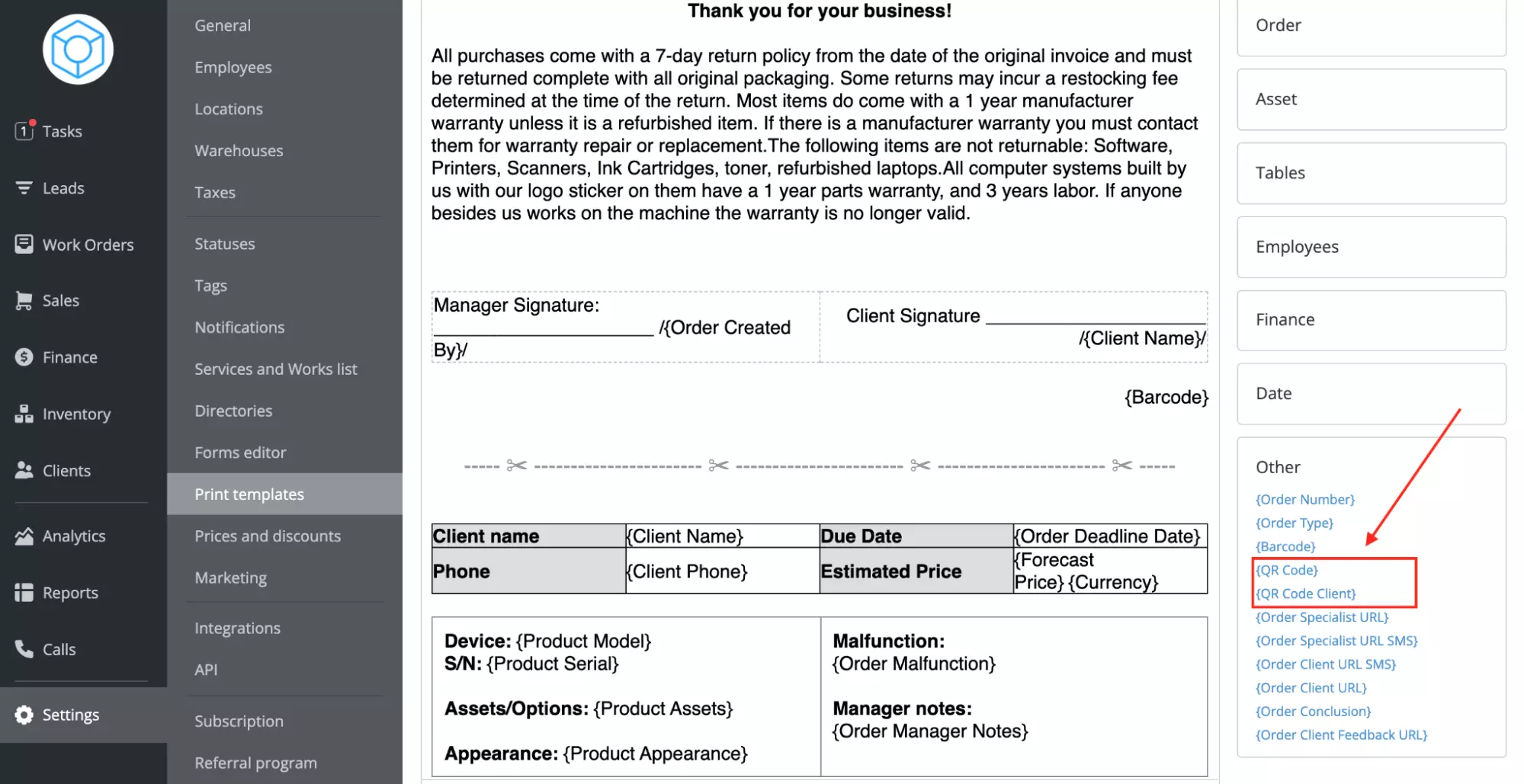 This way, you can simplify the processing of work orders for your field workers. For example, a specialist prints out a work order list, where each order has its QR-code and it's easy to add a photo, a file, or a comment on the go.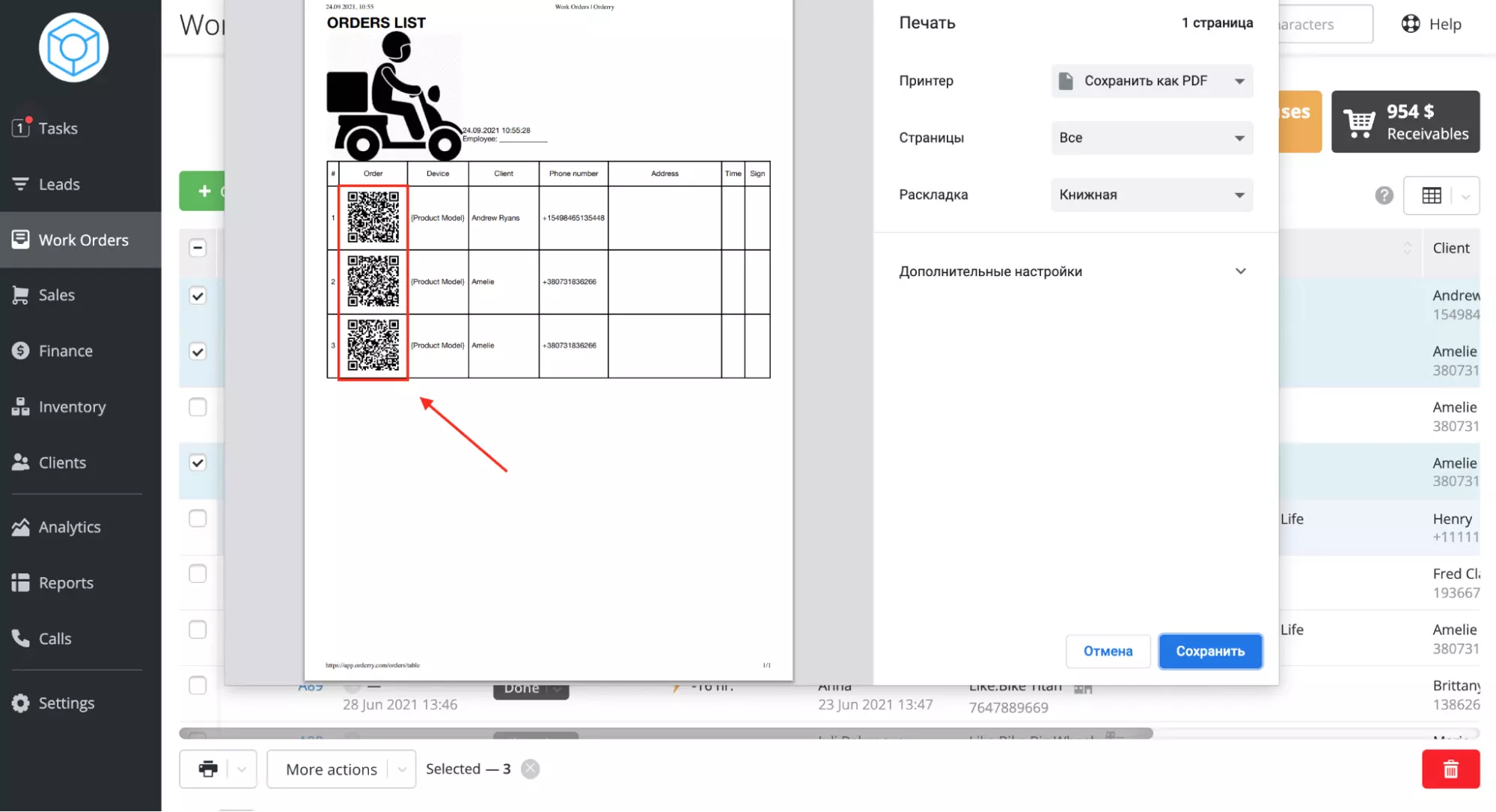 And in the documents for customers, for example, you add a QR-code, so they can at any time check the status of the work order and thus not distract your managers.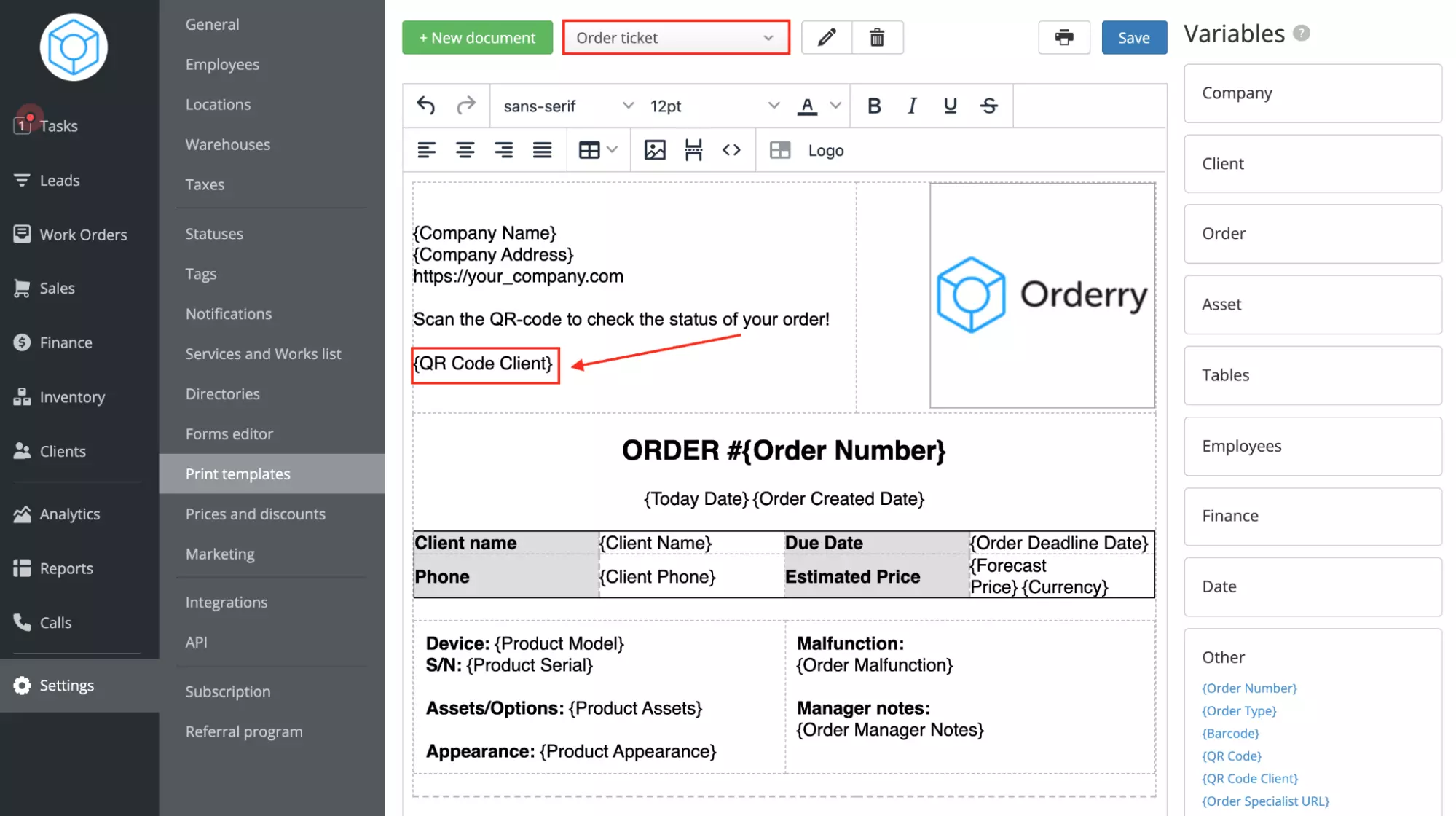 In our Help Center, you'll find step-by-step instructions on how to add a QR code of the work order to the templates of printed documents.
comments powered by

Disqus