New Event Feed In RemOnline Leads
The Event Feed is a longtime favorite tool for tracking changes and storing files in Work Orders. And today, we are pleased to announce a new, more convenient and functional Event Feed in Leads!
Let's take a closer look at what data it contains and how it differs from the Event Feed in Work Orders.
What Data is Logged in the Lead Event Feed
Now, you can track the history of status, type, client, deadline, location, and manager changes in Leads. And, of course, you can leave a private note or a public comment for your colleagues. Just like in Work Orders, you can attach photos and files as well.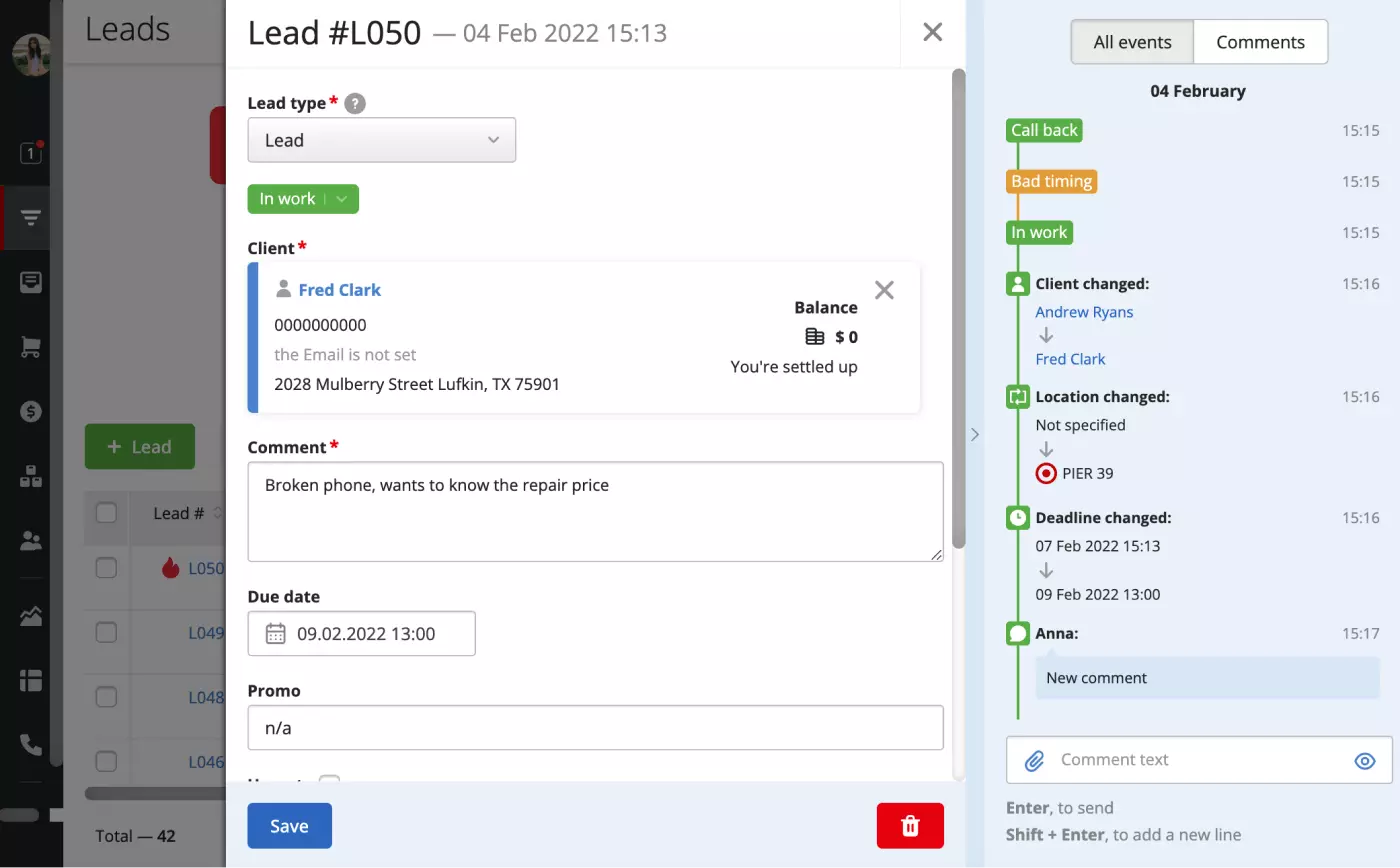 All changes are logged in chronological order: from older to newer. The list of logged events will gradually expand.
New Comment Field and Comment View Mode
There is a built-in comment field in the Event Feed. You no longer have to type it in a new window that can accidentally close. This field also changes its height depending on the amount of text. To send a comment just press Enter and to go to the next line use Shift + Enter.





The only type of comments that still opens in a new window is comments on status changes. Yes, now on the Settings > Statuses > Leads page, you can set any status to have a mandatory comment option.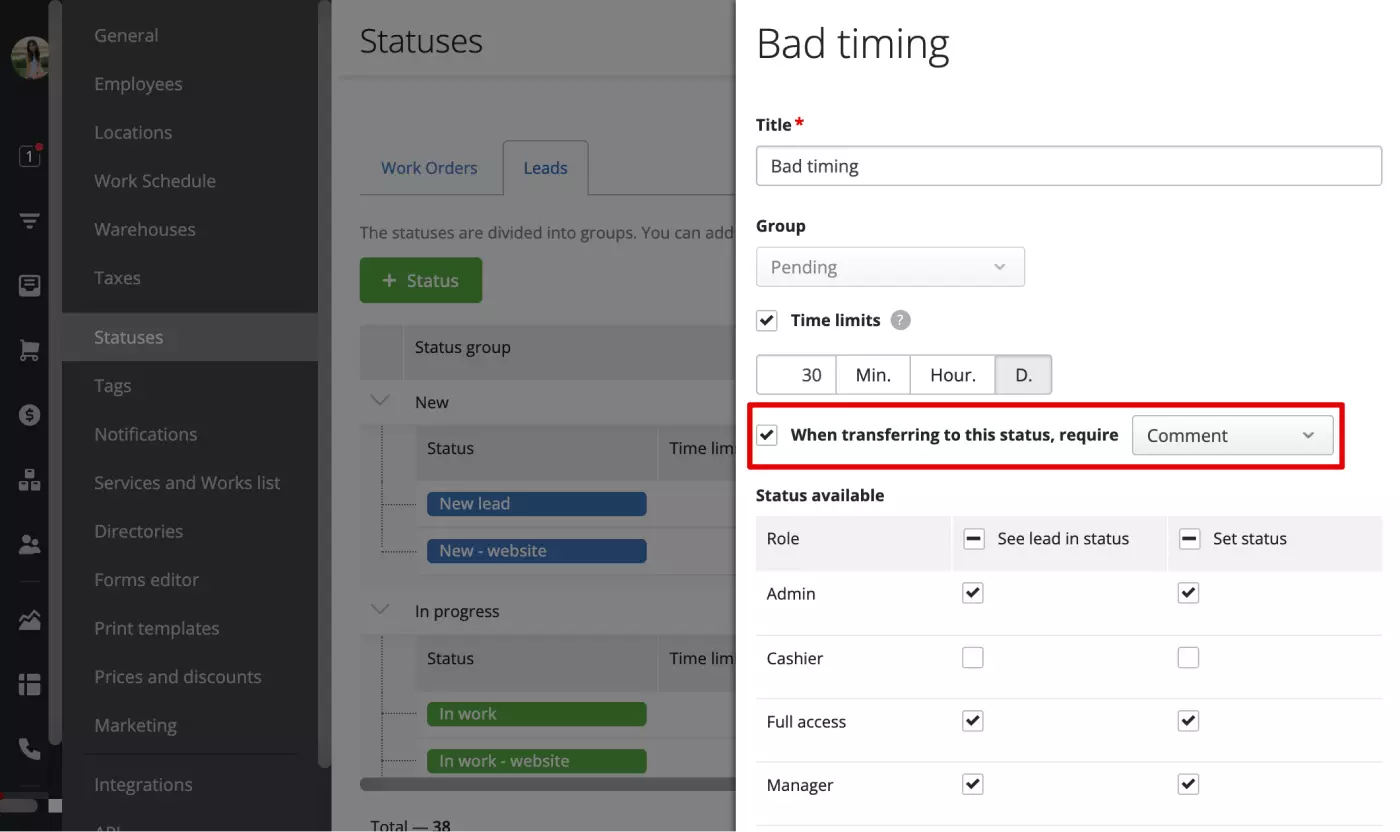 Additionally, you can switch the Event Feed to chat mode — just select the "Comments" filter. This way, you can quickly read the history of employee messaging or just all comments that have been left on this Lead.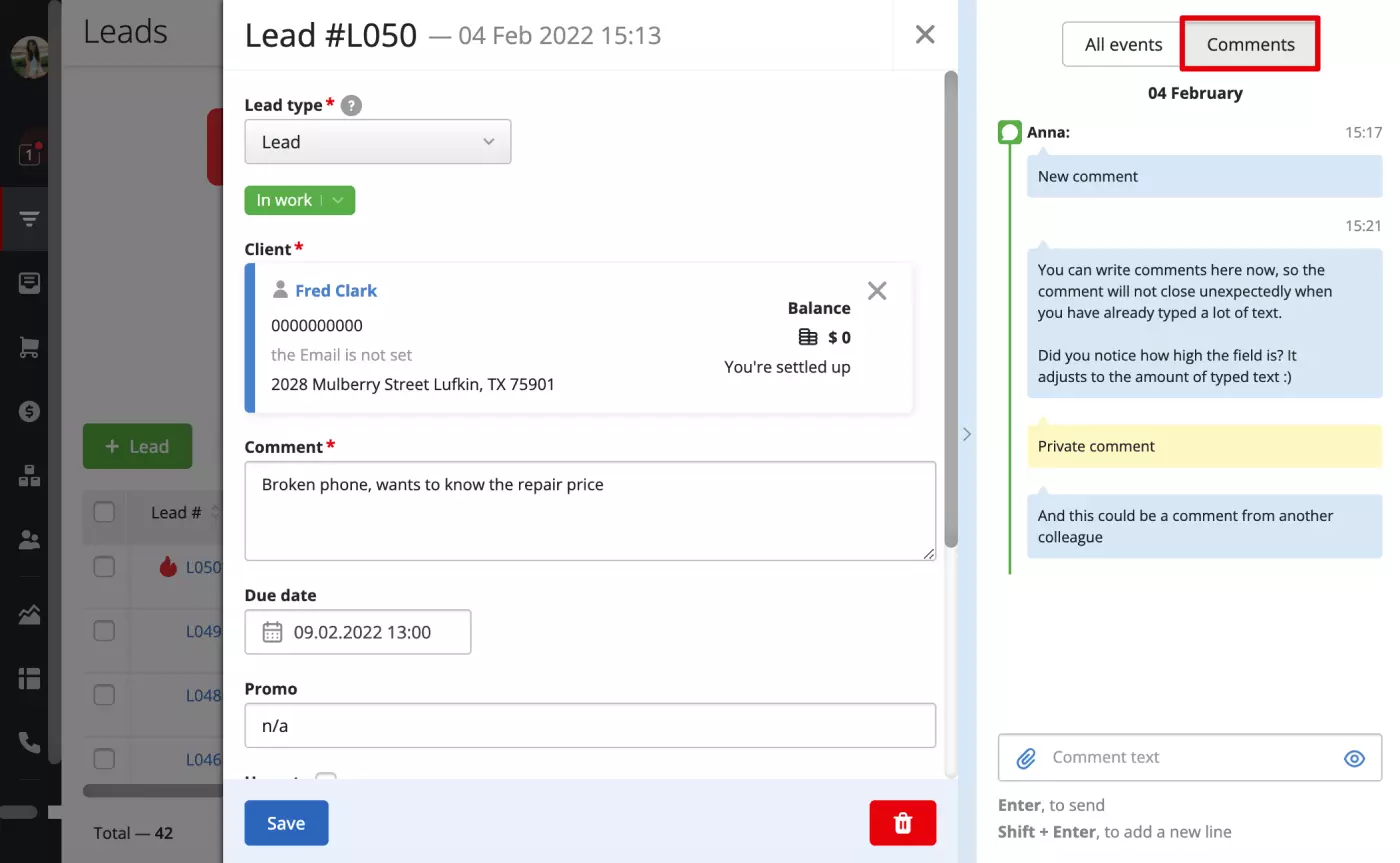 Upload and Gallery View of Attached Files
It's now more convenient to work with files and photos in the new Event Feed. When uploading files, you can see the progress of their upload: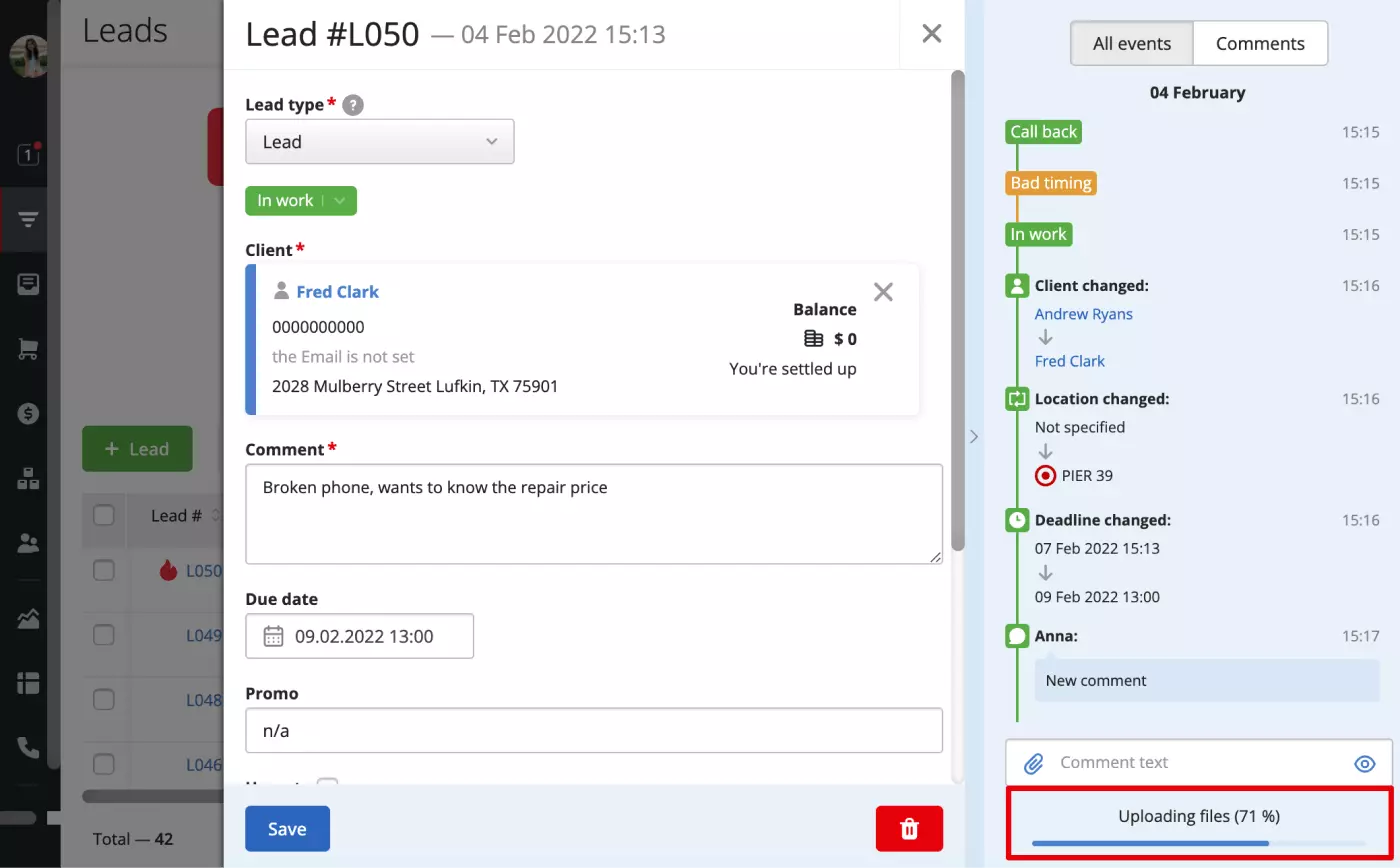 All attached photos and documents are displayed as thumbnails instead of links. If you attach more than 3 files, you will see the first two thumbnails and a button that lets you expand the entire list.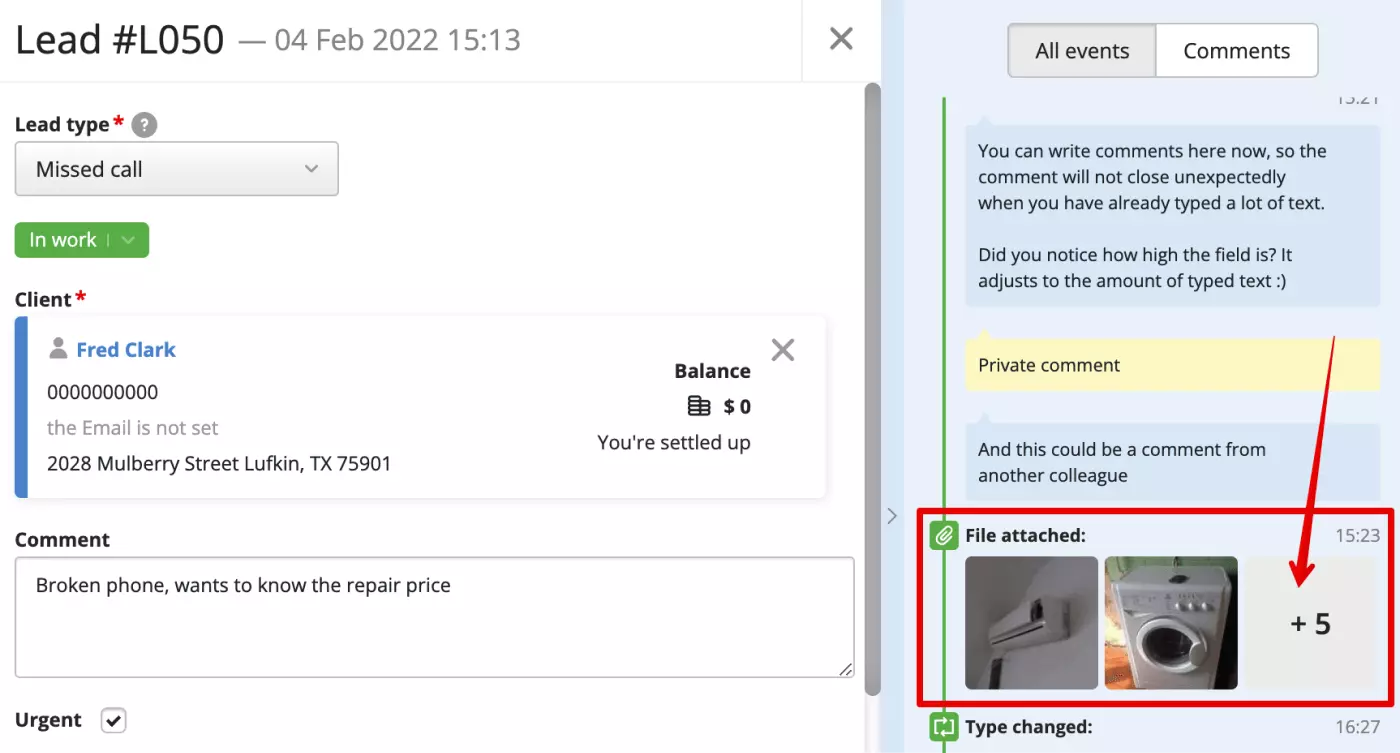 Best of all, you can now view the attached photos in gallery mode. You can open any image in a new tab, download or delete it, or copy a link to it.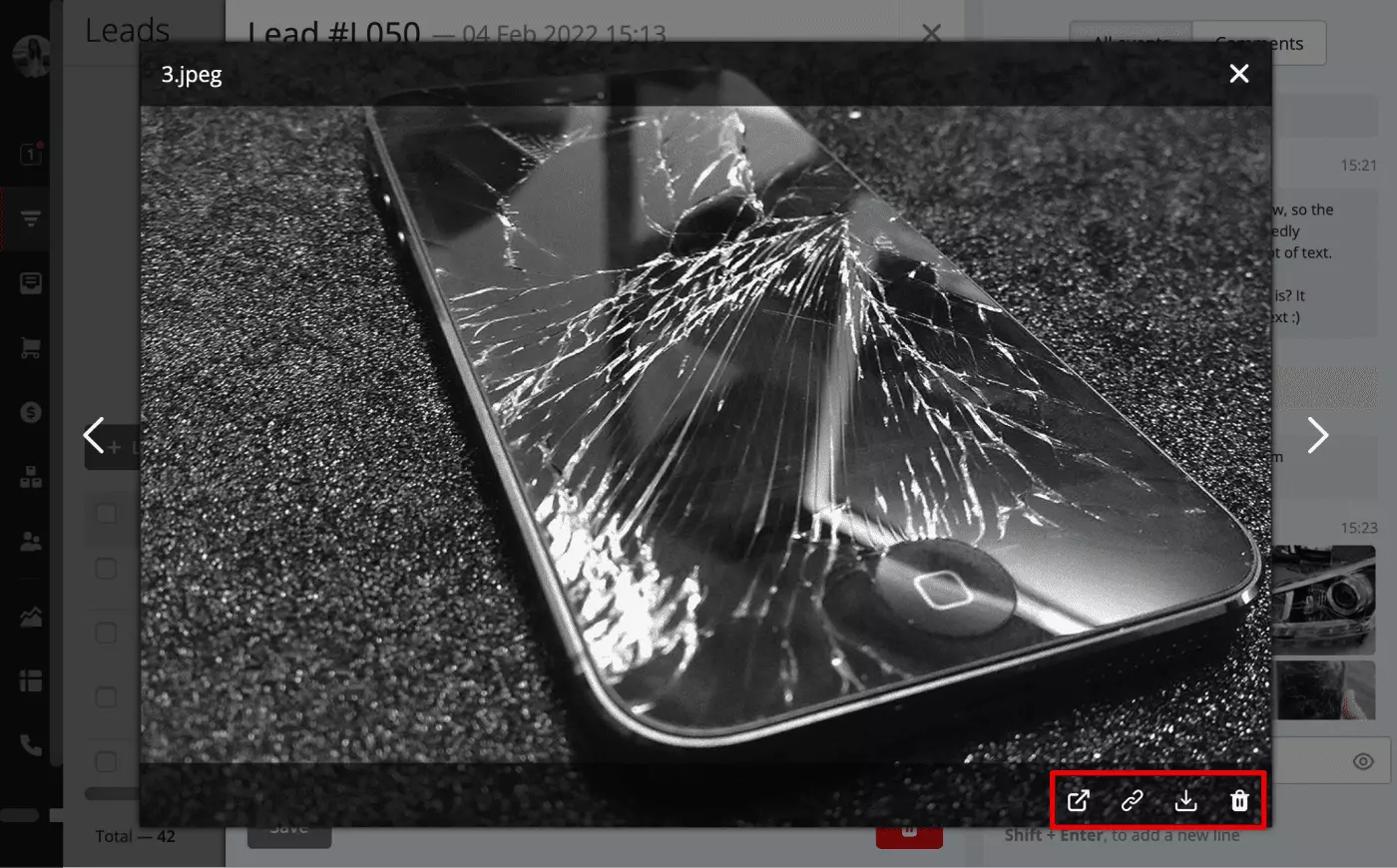 If you don't need the Event Feed at the moment, you can hide it with one click: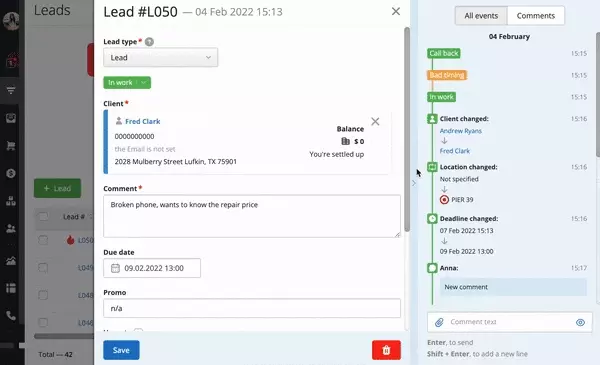 Please note that the Event Feed is currently available only when editing a Lead, i.e. at the moment of its creation, you will not see it yet (but this will be available in the future).
Coming next: the Event Feed in this look and feel will appear in Sales, Postings, Products, Clients, Invoices, and Tasks. Additionally, we will begin updating the Work Order dialog window to make it more convenient and functional. There will be a new Event Feed in Work Orders, too.
We're also working on the ability to edit work orders in the RemOnline App, a new payroll module, and other useful features. If you have any questions or suggestions, do not hesitate to write them in the comments below or to our support chat.
comments powered by

Disqus