Event Feed in Work Orders for RemOnline App on Android
Calling all Android users: it's now possible to view the Work Order Event Feed and leave comments via the app on your smartphone.
Just a quick reminder: the RemOnline Camera app has been renamed to the RemOnline App. That's because its capabilities already go beyond simply attaching photos to work orders. Every day, we work to make this app a full-featured ordering tool for both field and office teams.
Now, to the update. To follow the Event Feed, scan the QR code of a work order you'd like to open. Note please, there will be all events except "Call" and "Message" in the feed. In addition to attaching a photo or a file to work orders, you can also leave comments here.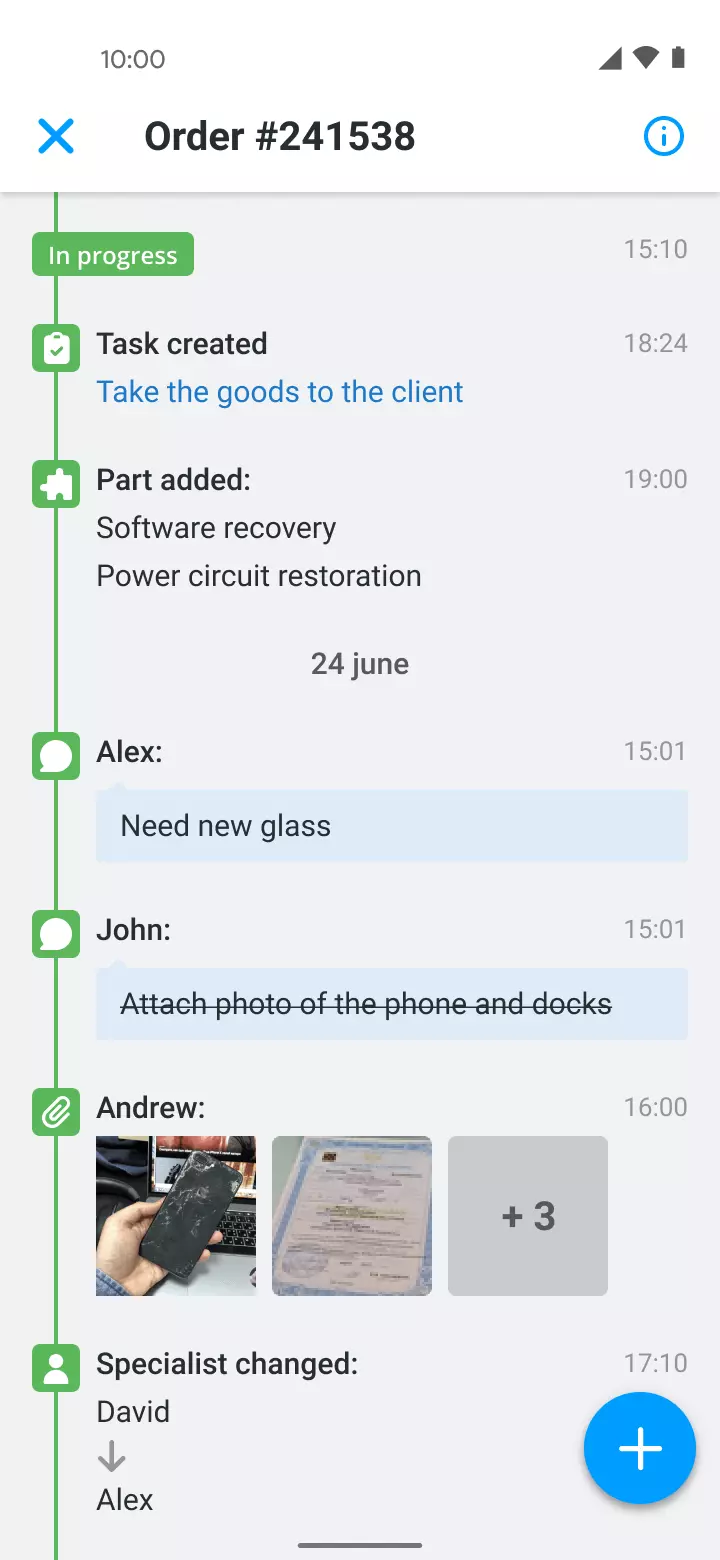 Your comments can be public or private, just select the necessary setting as you do in the web version.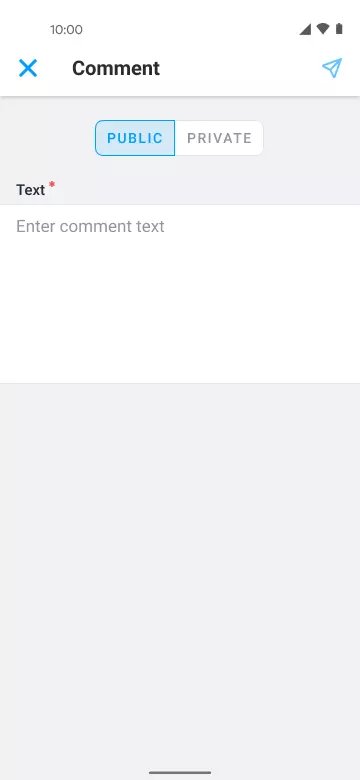 To delete an attachment or a comment in the Event Feed, you only need to tap and hold it.

If you haven't updated your mobile app yet, it's time to do so. And if you haven't installed it yet, download the app here.
What's next? There will be a big increase in the app's capabilities. With the next app update, you'll be able to see the entire list of work orders by location, filter them, or use the search. Additionally, you'll view not only the Event Feed but also work order details like general information, added services, works and materials, or payments.
So stay tuned! There's more to come ;-)
comments powered by

Disqus