Payments and Cashboxes in the RemOnline App for iOS
Meet the fresh update of the RemOnline App for work order processing on iOS! Now it has a new Payments tab, where you can track and record payments on the go.
Let's take a closer look at new features.
Payments tab
First, on the Payments tab, you see all available cashboxes and their balances. If you need, you can easily change the order of cashboxes. Just tap on the editing button, drug and drop cashboxes and save settings.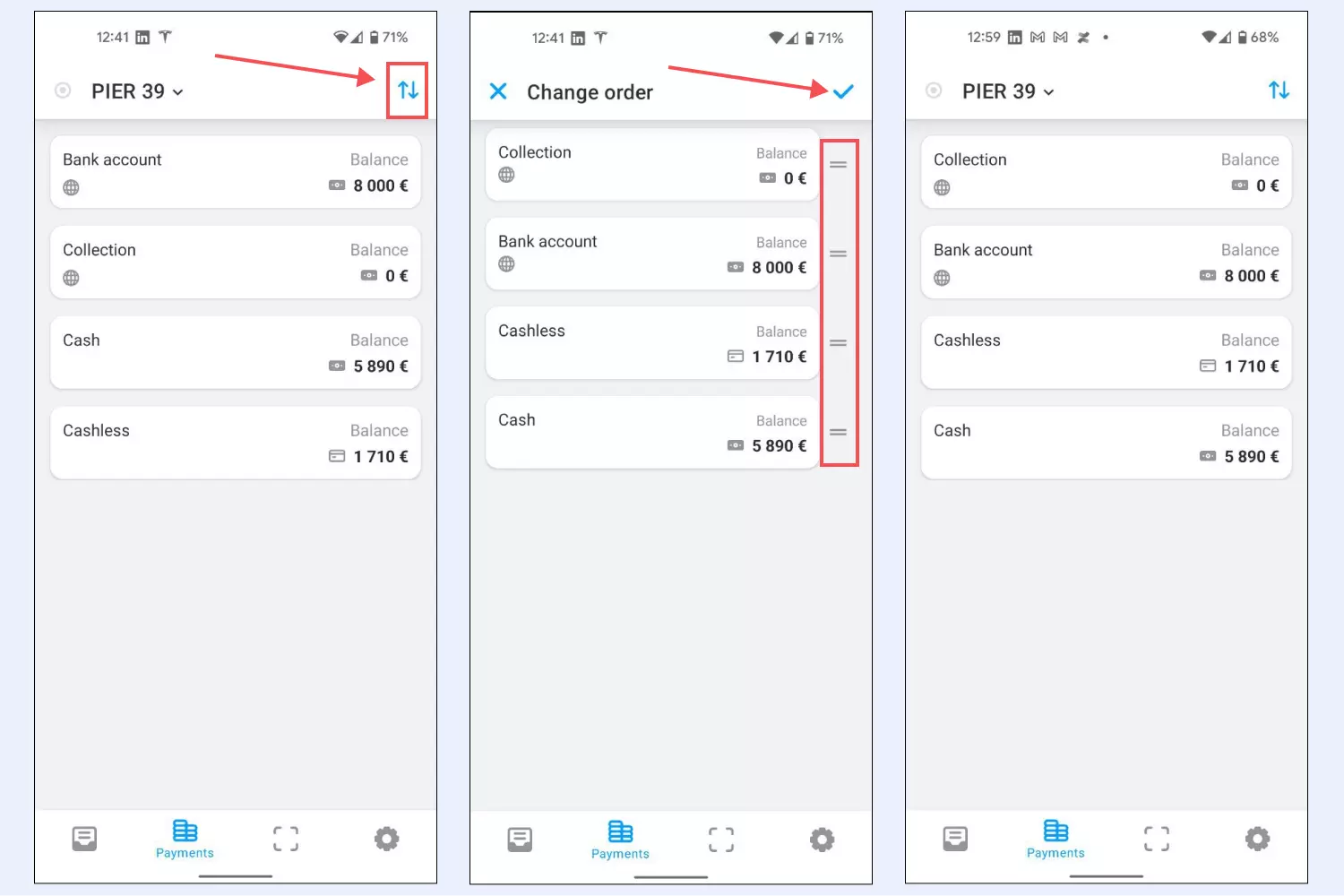 Then, when you tap on the needed cashbox, you can view its payment history for any period.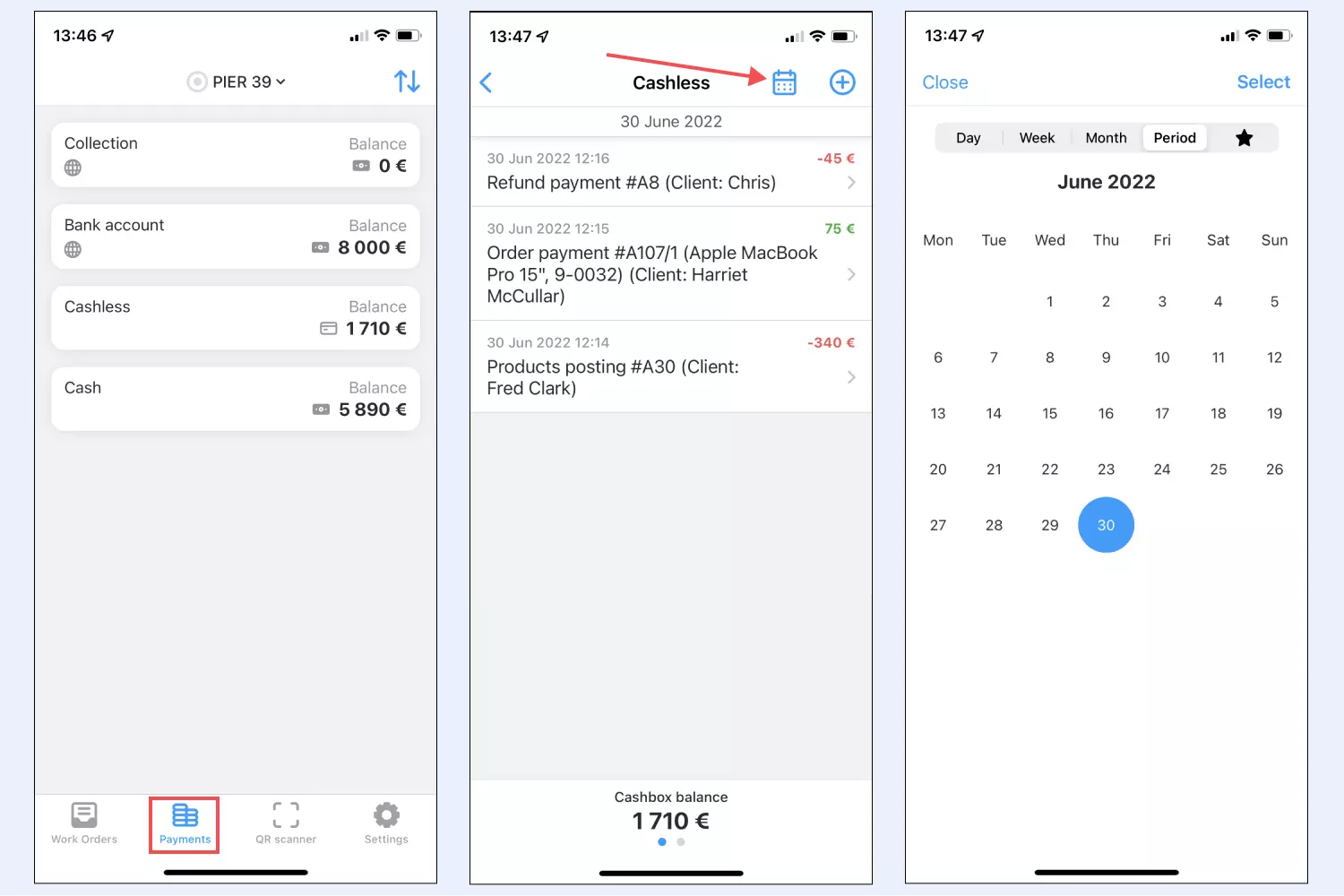 If you want to view payment details, open the needed payment. Also, here you can delete it. Just click on the button in the upper right corner and press "Delete".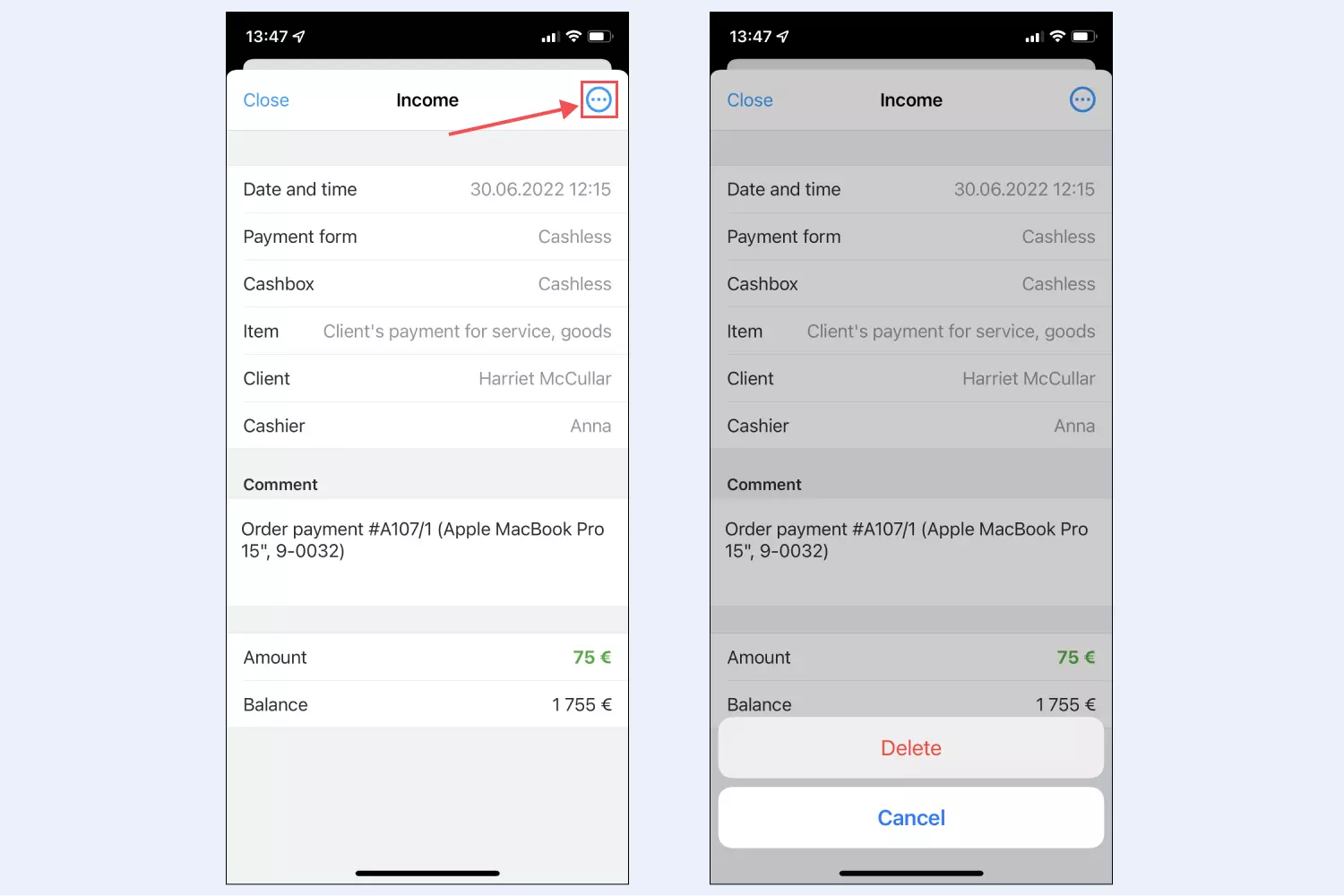 If some payment was deleted by mistake, you can restore it just in a few taps. Open such payment, click on the restore button and confirm the action.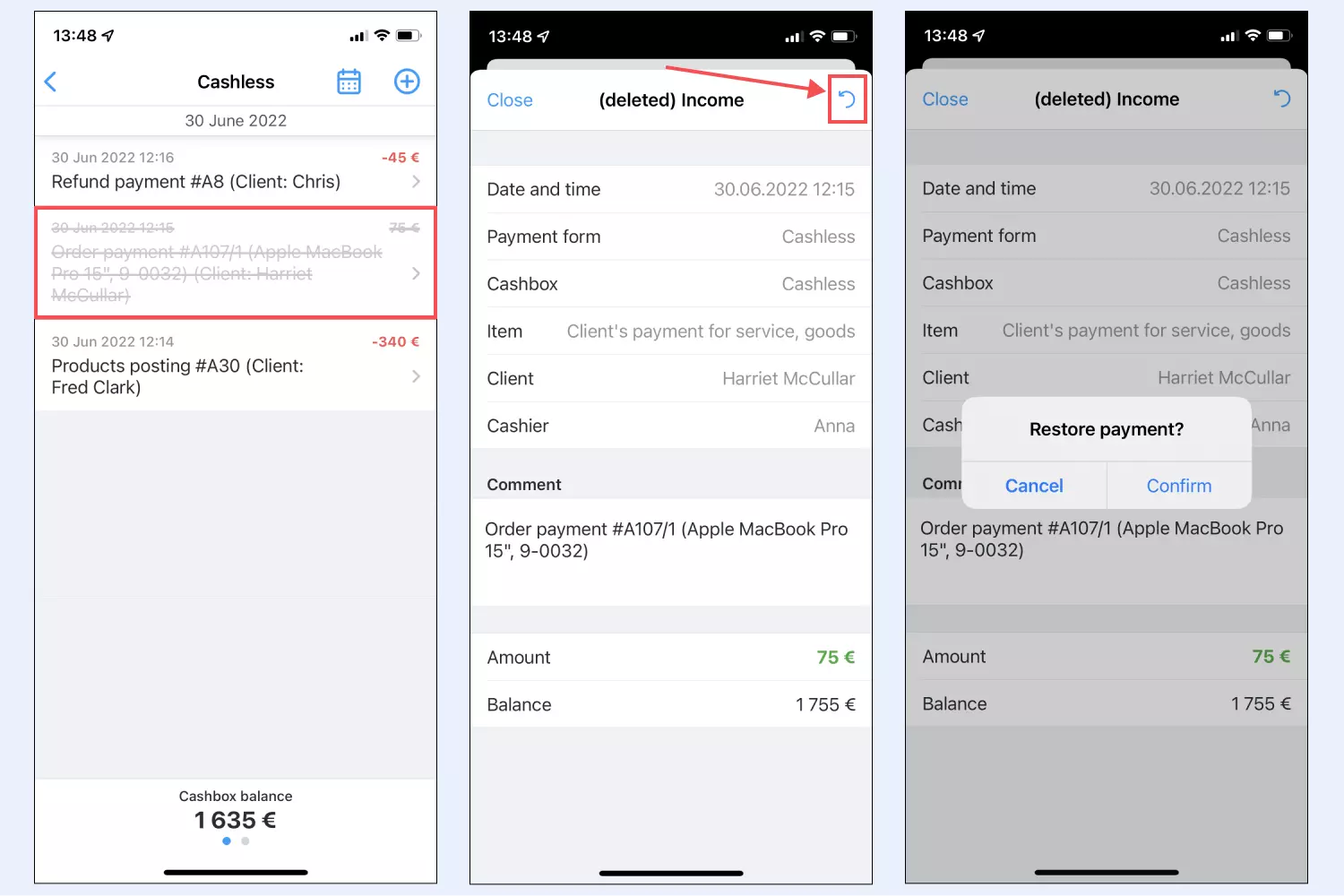 Creating new payment
You can create a new payment in two ways:
Open the needed cashbox, press the + button, and select + Income, - Expense, or Transfer.
On the Payments tab with a list of cashboxes, hold the needed cashbox and select the payment type.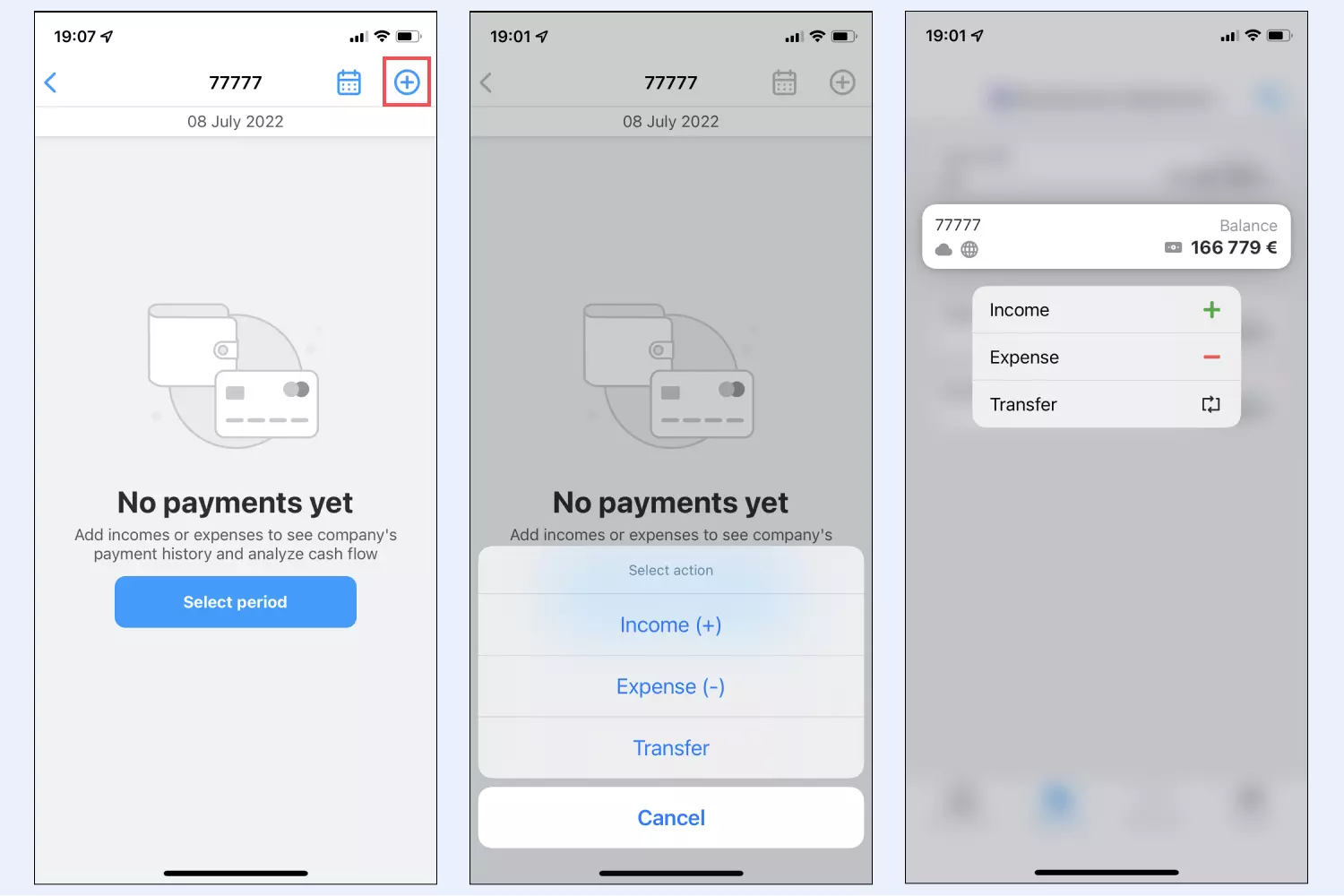 For Income and Expense, you must specify the amount, cash flow item, and comment. Also, you can specify the client or change the payment date, but it's not mandatory.
For Transfer, it's enough to specify the amount and cashbox to which you want to transfer money.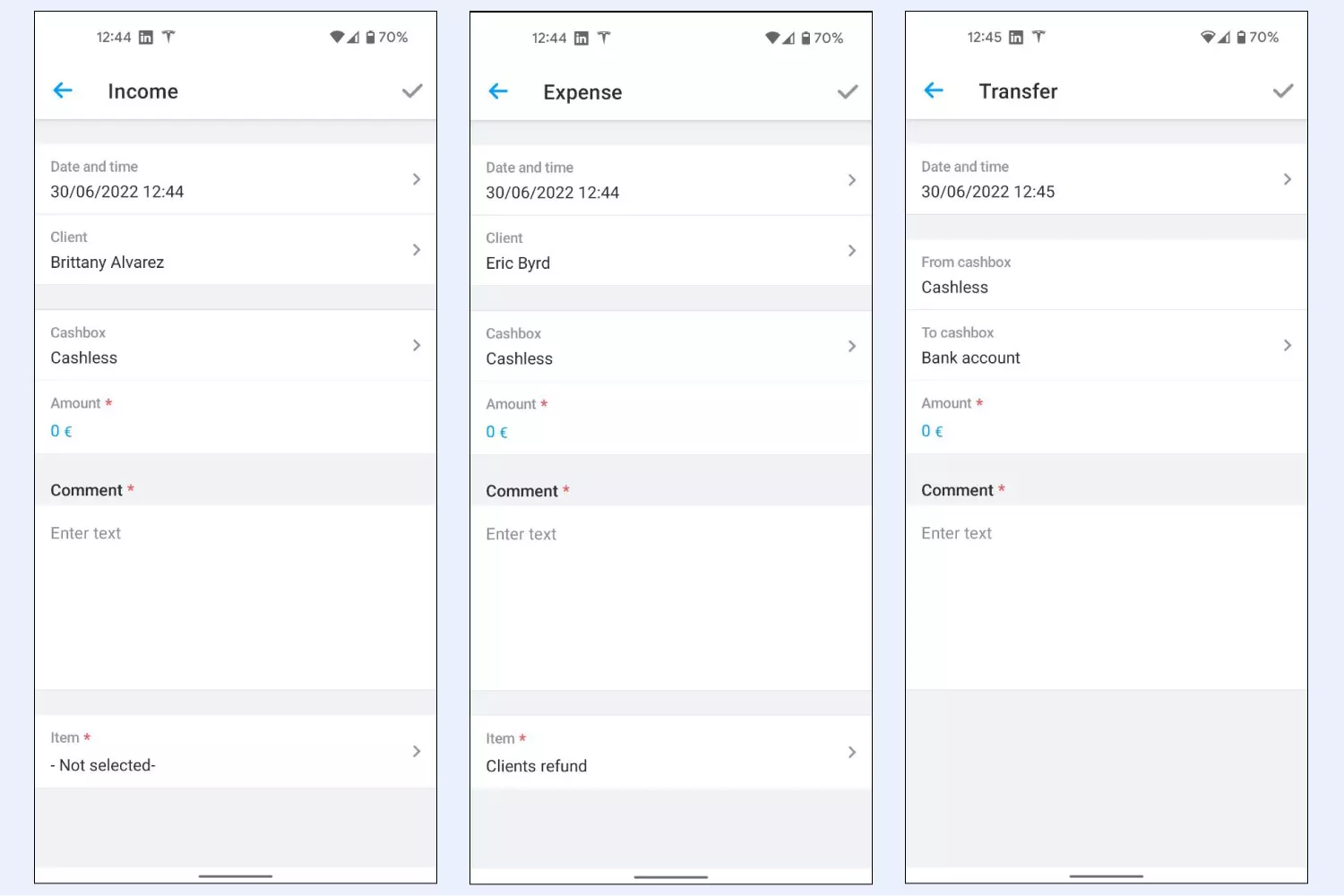 So, as we said, you can track and record payments on the go with this update. For example, you can record the purchase of parts during on-site jobs or accept advance payment from a customer. Also, this update is a final step before closing work orders via RemOnline App. And yeah, this is what you'll get with its next version. But for now, update the RemOnline App on your iPhone to start using new features right now. If you haven't installed it yet, you'll find a link to the App Store on this page.
Also, we want to remind you about our RemOnline Boss app, which allows you to:
Track the key company metrics on work orders, sales, incomes, and profit
View list of the company's cashboxes
Track client feedback and react to reviews immediately
View employee's info and contact them just in a few taps
Try the RemOnline Boss app if you have done it yet. Link for downloading you'll find here.
If you have any questions or suggestions, please leave them in the comments or contact the support team via chat.
comments powered by

Disqus