New Employee Role Settings and Other RemOnline Improvements
Over the past two weeks, RemOnline has received several updates, including:
New permissions for employee roles related to sales, the list of labors and services, and document printing.
Expanded duration of appointment in the Scheduled for field
The ability to specify a zero VAT rate in the integration with the Webkassa online cash register.
Improved product image quality for Custom Integration with Online Stores.
Sign-in to RemOnline using Google.
Take a few minutes of your time to learn more about the details and stay up-to-date.
Visibility of Sales in Employee Role Settings
Now in role settings, you can specify whether an employee should view over all sales or only their own (sales they created).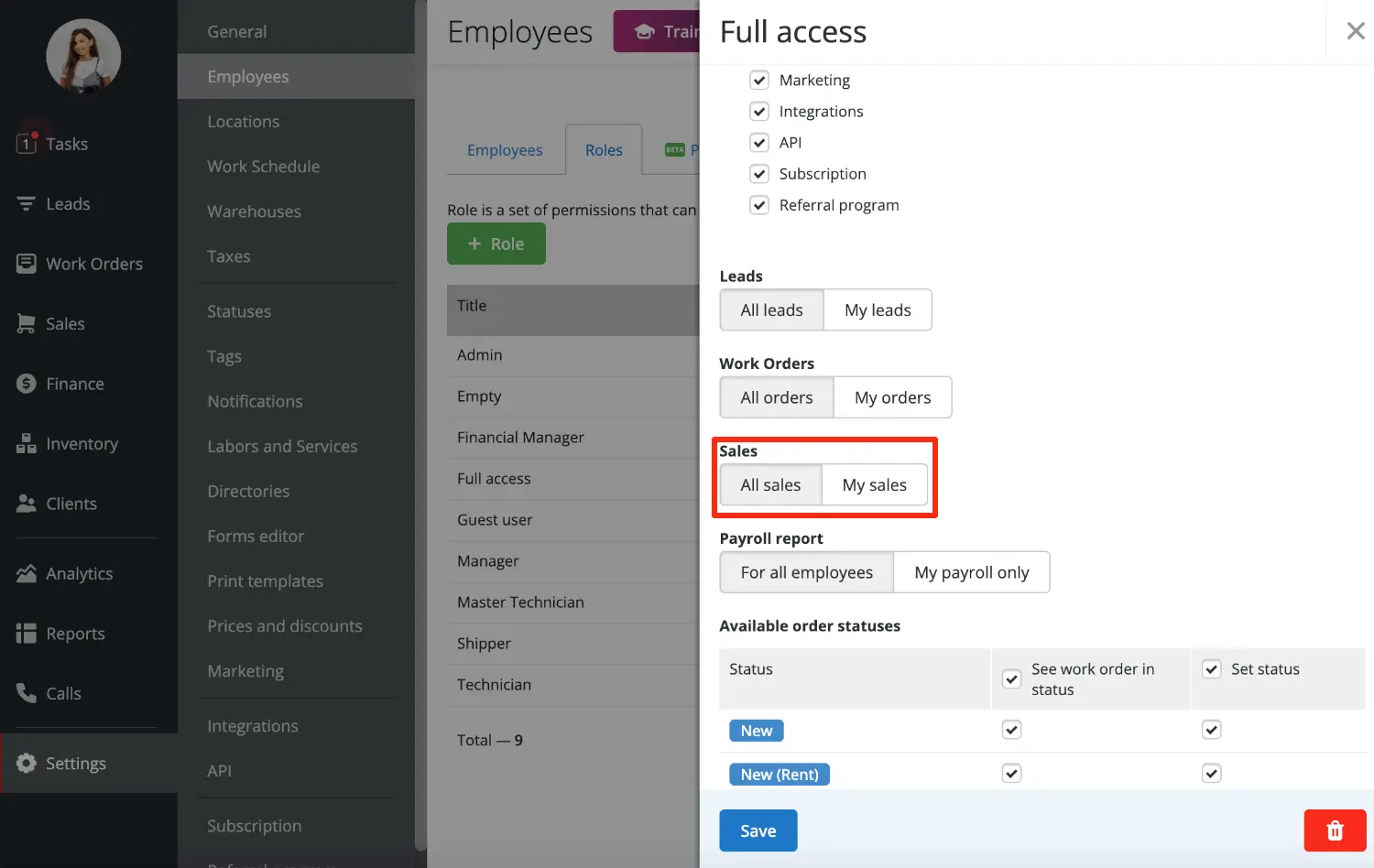 By default, the All sales value is set for all roles. If you believe that an employee should only see their own sales, open their role on the Settings > Employees > Roles page and set the value to My sales.
Enhanced Permissions Settings for Labors and Services
Previously, employees with access to the Settings > Labors and Services page could perform any actions with the list of items. With the introduction of enhanced settings, you can now determine by roles who among the employees can view, create, edit, and delete labors, services, and their categories in the settings.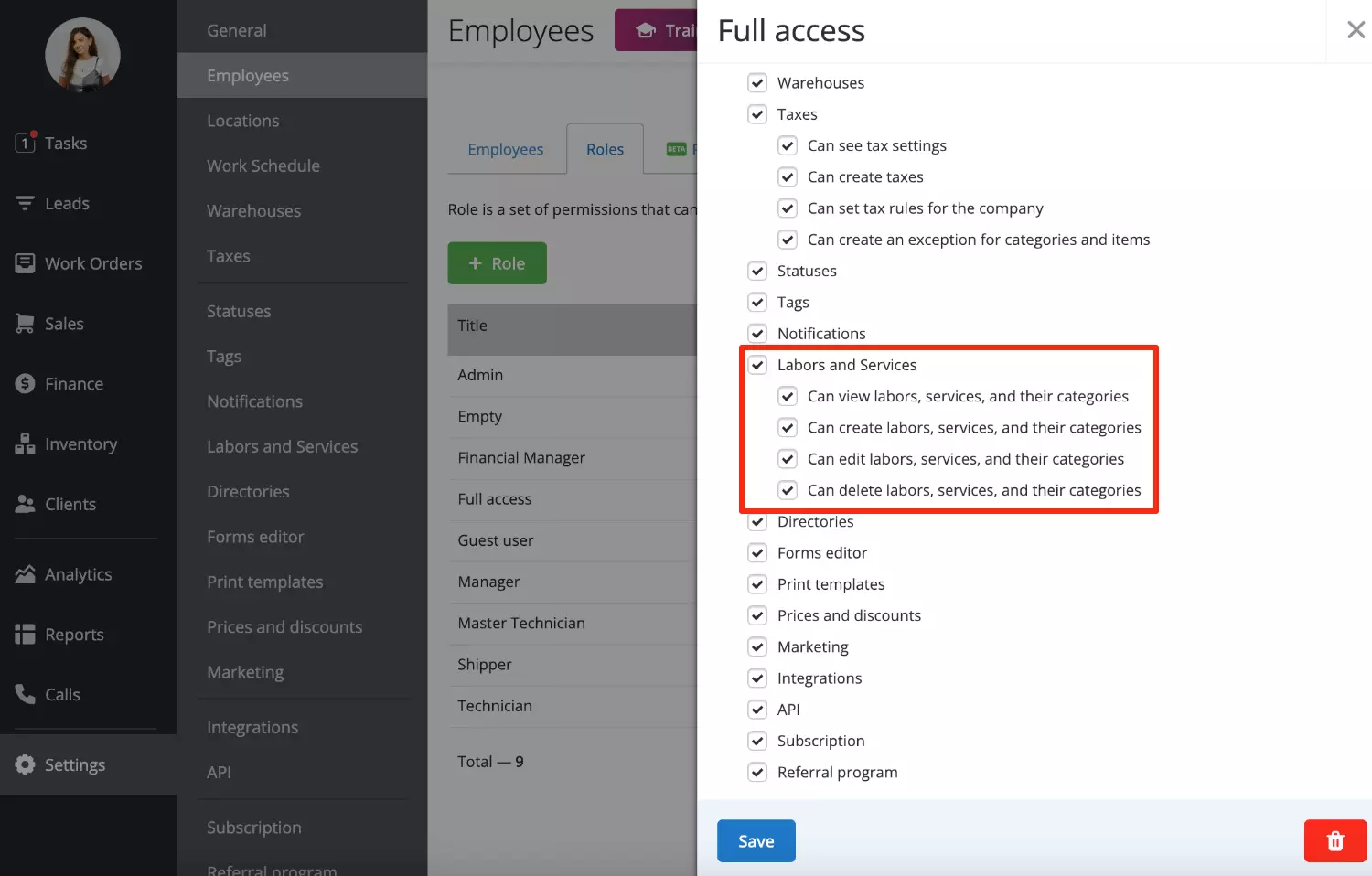 By default, employees with access to this page have all actions available. If you require more flexible settings, open the employee roles and configure the necessary permissions for each role within the Settings section.
Permissions to Print Documents for Work Orders
Another permission that will allow you to have better control over employee actions and safeguard your data is the right to print documents from a work order. If an employee doesn't have this permission, they won't have access to the print documents button while creating or editing a work order, as well as the bulk print action from the work order table.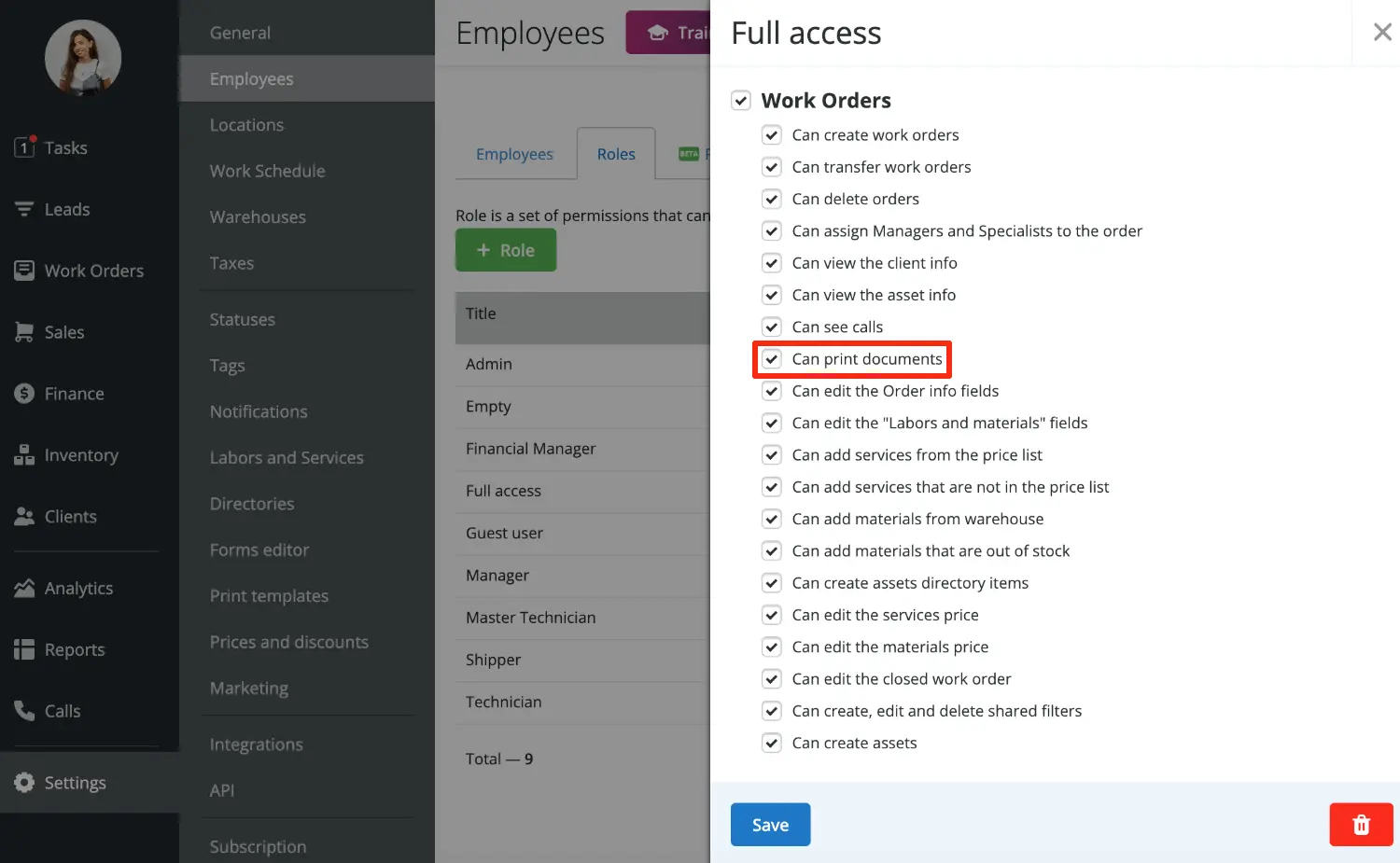 Expanded Duration of Appointment in Scheduled For Field
Previously, in the Scheduled for field of work order, the maximum duration of appointment was 240 hours or 10 days. Orderry is used not only by the service business but the rental companies as well. And obviously, 240 hour duration is not enough for the last ones. Therefore, we've expanded the appointment duration limit up to 9999 hours to cover the needs of all Orderry users.
Tax Free Option for Webkassa Integration
Now, in the integration settings with the Webkassa online cash register, users from Kazakhstan can select the Tax free value for the VAT Rate field when connecting registers. This way, the corresponding value will be indicated in fiscal documents.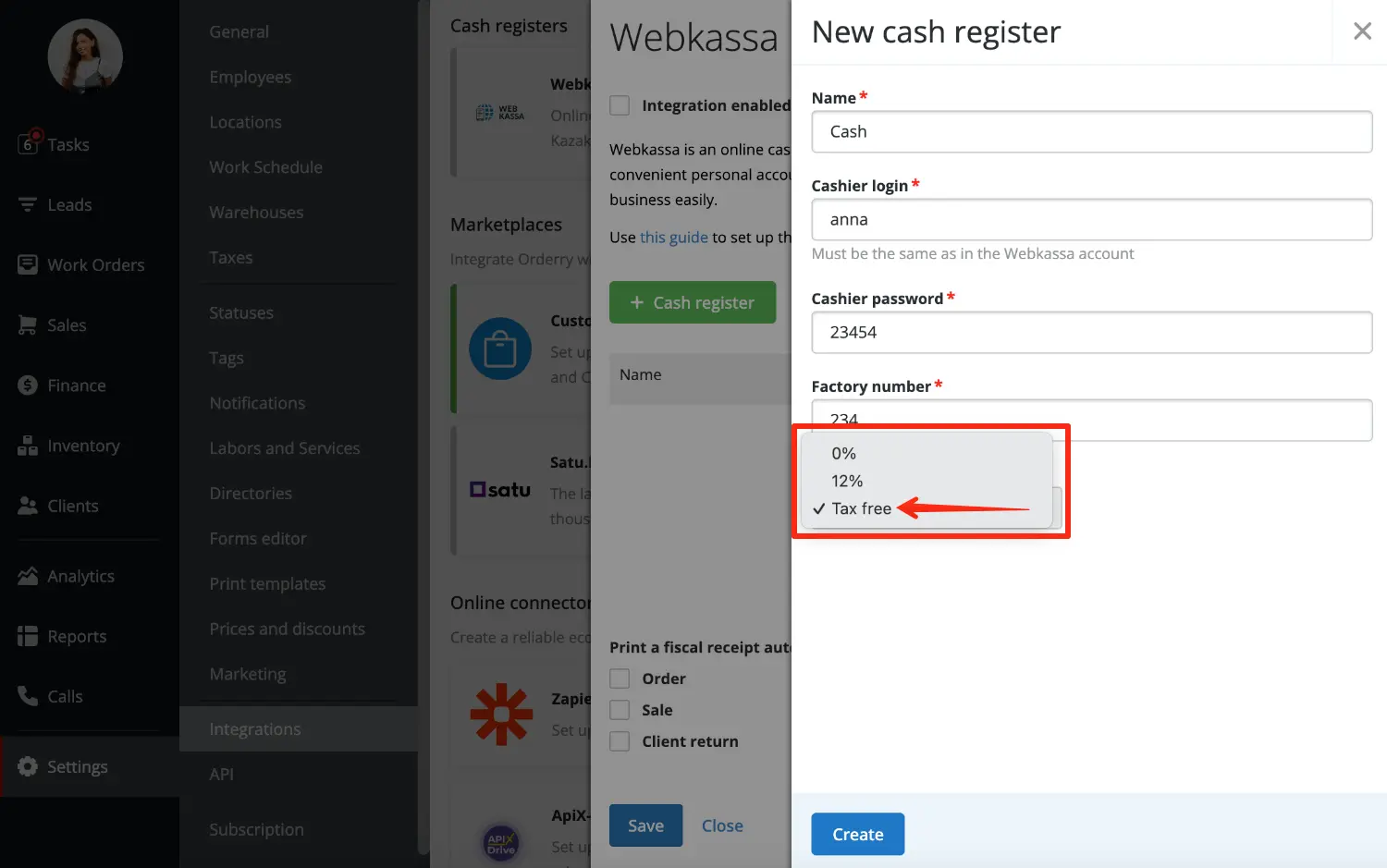 Improved Product Image Quality for Custom Integration with Online Stores
Now, for users of Custom Integration with Online Stores, product images will be resized to a maximum of 2000px on the larger side, provided that the original image exceeds this size.
Please note that currently we store images with a maximum size of 500px on the larger side and this is the size we transmit through integrations. If you want images to be transmitted to external platforms in the size of 2000px, you need to re-upload them to RemOnline in higher quality.
A reminder that Custom Integration with Online Stores allows you to transmit data about current product stock levels in RemOnline to external e-commerce platforms.
Sign-In to RemOnline with Google
Now you can access your RemOnline account using the convenient and familiar method, through Google account. Make sure that the email from your Google account is specified in your RemOnline profile, so you can sign in to the system with just two clicks.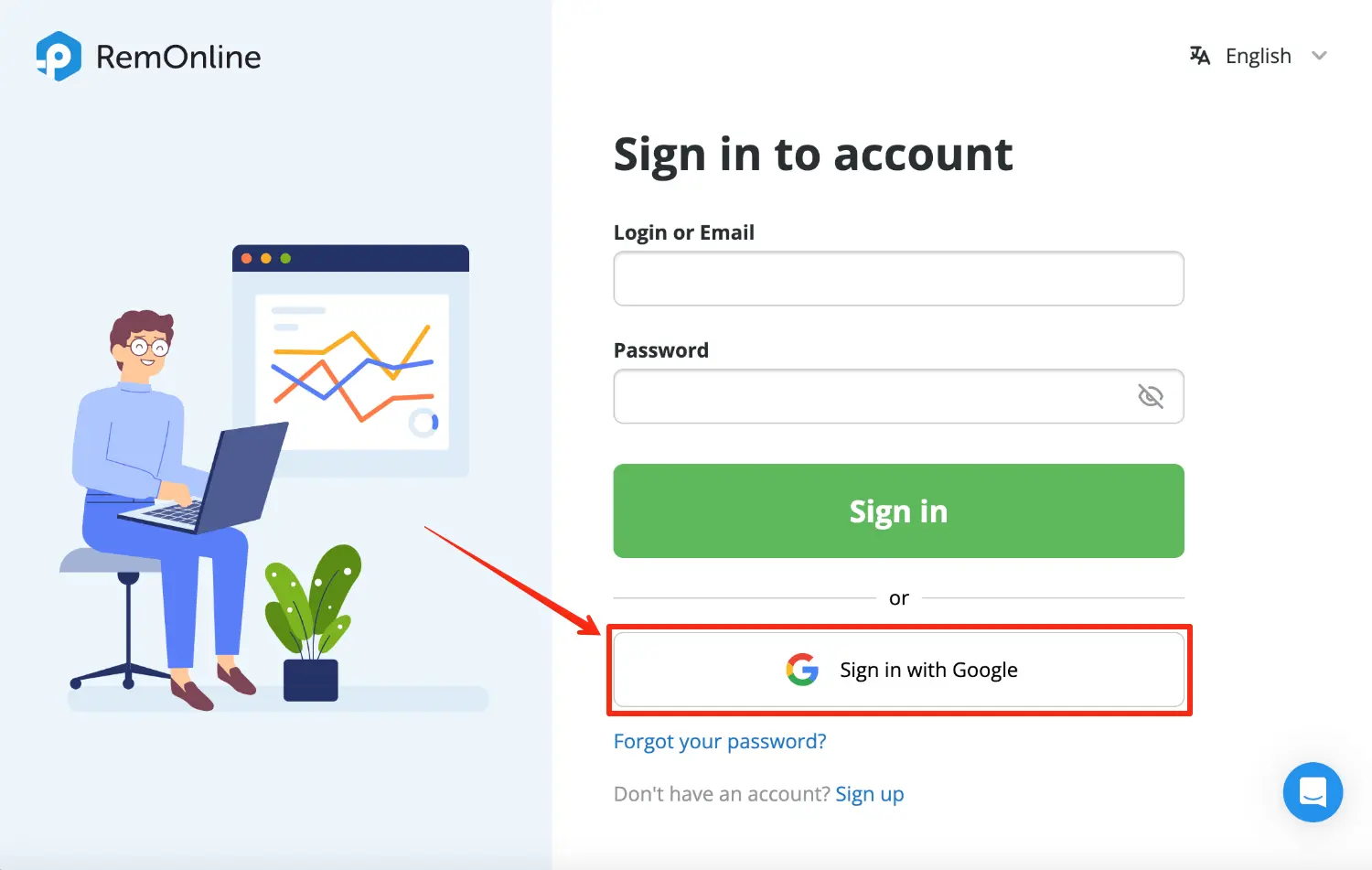 Also, we've fixed a range of bugs and inconveniences in RemOnline's operation.
Future Development Plans for RemOnline
Now, let's talk about the future. With the upcoming updates in RemOnline, you can expect the following:
Integration with Twilio VoIP, one of the largest international providers of IP telephony, used by thousands of companies worldwide. We already have integration with Twilio for sending SMS, and very soon, you'll also be able to log incoming, outgoing, and missed calls, as well as listen to call recordings in RemOnline.
Updated work orders. New design, display of all dialogue tabs when creating a work order, the ability to separate the client and payer in the work order, showing invoices related to the work order, the option to change the quantity of products, and add the same product under different technicians, and much more.
Chats. You'll be able to connect Facebook Messenger and Instagram to communicate with clients directly within RemOnline. In the future, we'll be adding other popular messengers to the list, and you'll also be able to create work orders and leads from chats.
Push notifications in the RemOnline Work Orders app. You'll receive all notifications about your account's events in the notification center within the mobile app, without using SMS, email, or Telegram bot.
Additionally, we're preparing a digest of all the improvements for the new Payroll module (beta) that have already been released or will be released soon. After this, the Payroll module will exit the beta status.
If you have questions about this update or any suggestions regarding the system's features, please write them in the comments below or contact RemOnline Support team.
comments powered by

Disqus