New Filtering Options in the RemOnline Work Orders App
Welcome to the latest update of the RemOnline Work Orders app! In this release, we're excited to unveil the advanced work order filtering capabilities.
Previously, the mobile app allowed you to apply filters to work orders based on presets created in the web version of RemOnline. While those presets remain available, you can now independently configure filters directly within the mobile app by the following criteria:
Status
Work order type
Creation date
Due date
"Scheduled for" field
Manager
Assigned Specialist
For filters like Status, Work order type, Manager, and Assigned specialist, you have the flexibility to select one, multiple, or all values. In the case of Creation date, Due date, and the "Scheduled for" field, you can choose any day, week, month, or set a custom period.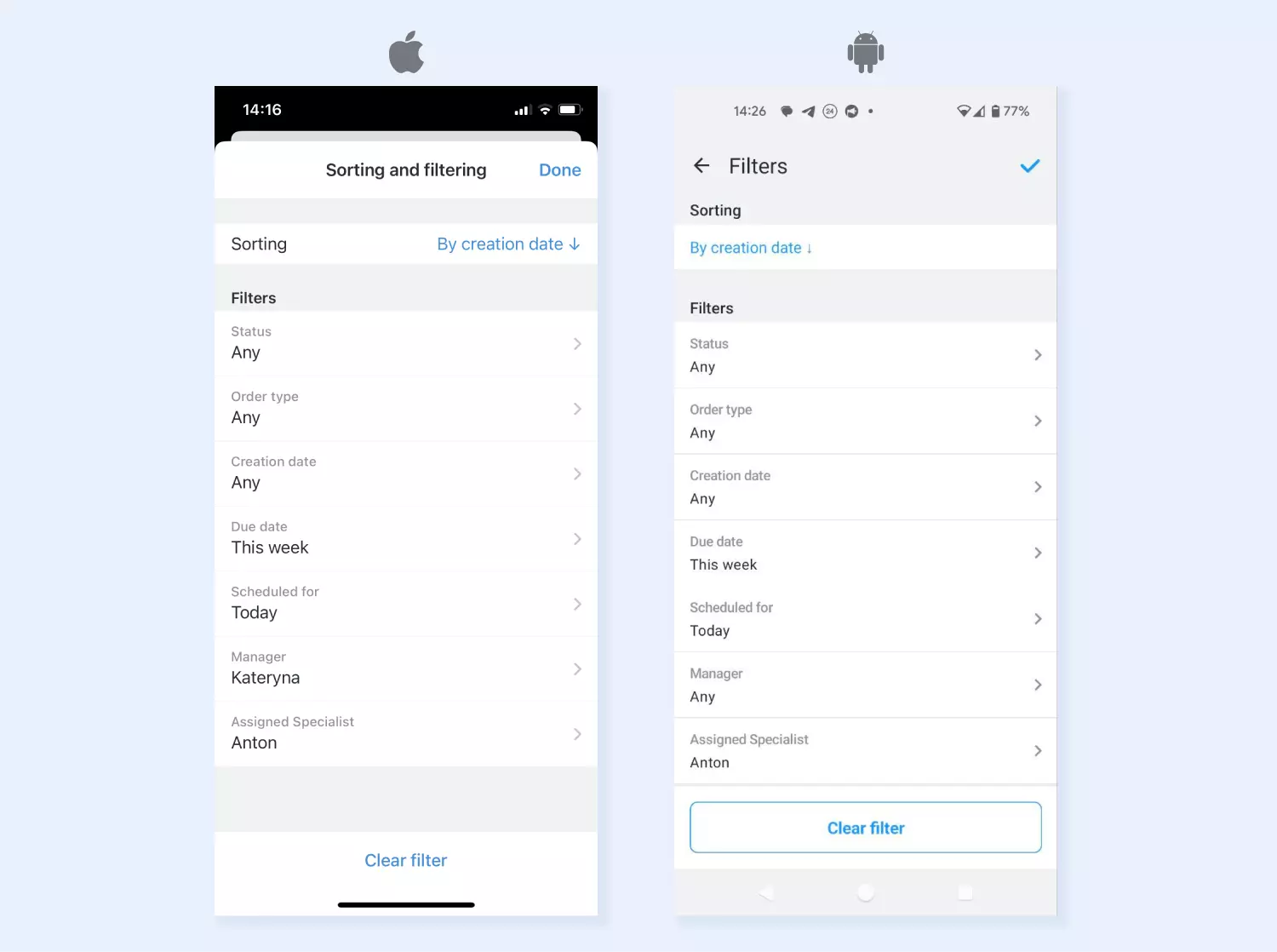 It's important to note that the Due date and Scheduled for filters are exclusively available in the mobile app. Additionally, you can designate the "Overdue" value for them, making it effortless to compile a list of overdue work orders.
And please be aware that if you apply a saved filter, any custom filters will be disregarded. If you wish to swiftly reset all parameters, just utilize the "Clear filter" button.
We've also made significant improvements to the sorting feature. You can now sort work orders based on their creation dates, due dates, and appointment times in both ascending and descending order.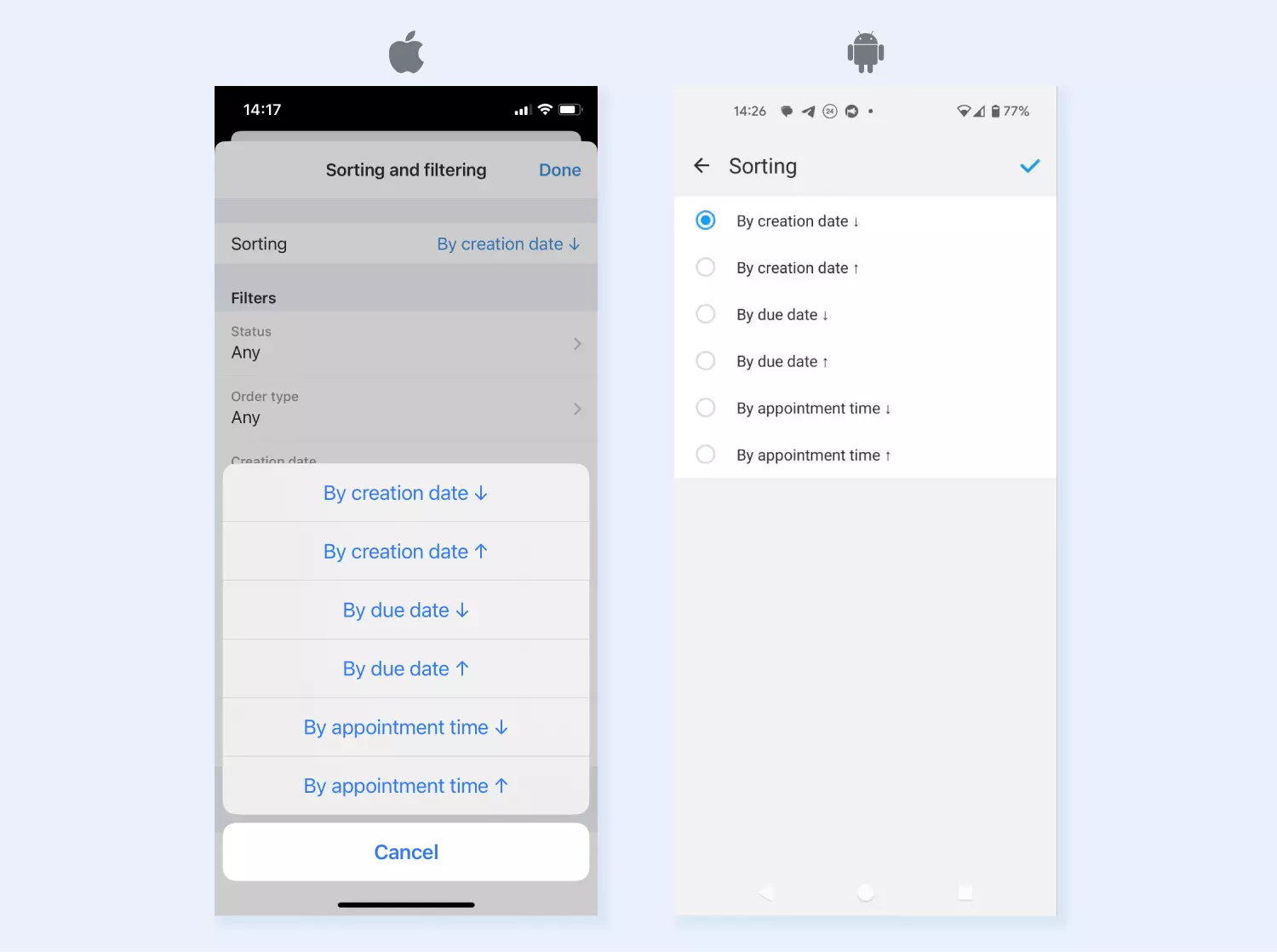 By leveraging these new sorting and filtering options, you can seamlessly tailor your view to your specific needs. For instance, at the start of a workday, a field worker can filter orders scheduled for the day and sort them in ascending order, ensuring a clear chronological workflow.
That concludes today's update, and we're excited to share that we're currently in the process of developing push notifications for the Work Orders app. This feature will eliminate the need for SMS, email, or Telegram bot usage to keep your employees informed about events in your RemOnline account.
To use new features of the app, update it to the latest version. If you still haven't installed the app, now is the perfect time to do it. Just follow the links to the App Store and Google Play.
If you have any questions or suggestions regarding this update or any mobile app features, please feel free to share your thoughts in the comment section below or reach out to our Support team through the chat function.
comments powered by

Disqus