iOS: Print Documents, Tasks Improvements & Quick Actions in the Work Order App
As promised, after the previous RemOnline web app update, we introduce new Work Order App features.
You can now:
Create tasks from the Event Feed in work orders
View links to the task-related work orders, clients, and other tasks
Print, download, and share documents from your account
Copy and send the work order link to messengers
Use quick actions for the app icon or work order list
Let's investigate all the details of this update!
Creating Tasks From the Work Orders and Viewing Task-Related Objects
At the end of 2022, we added the new Tasks tab to the app, where you can create, view, and edit tasks. Now you've got a new way to create a task.
If you need to create some tasks related to the work order, open this WO, switch to the Event Feed, and tap the task creation action.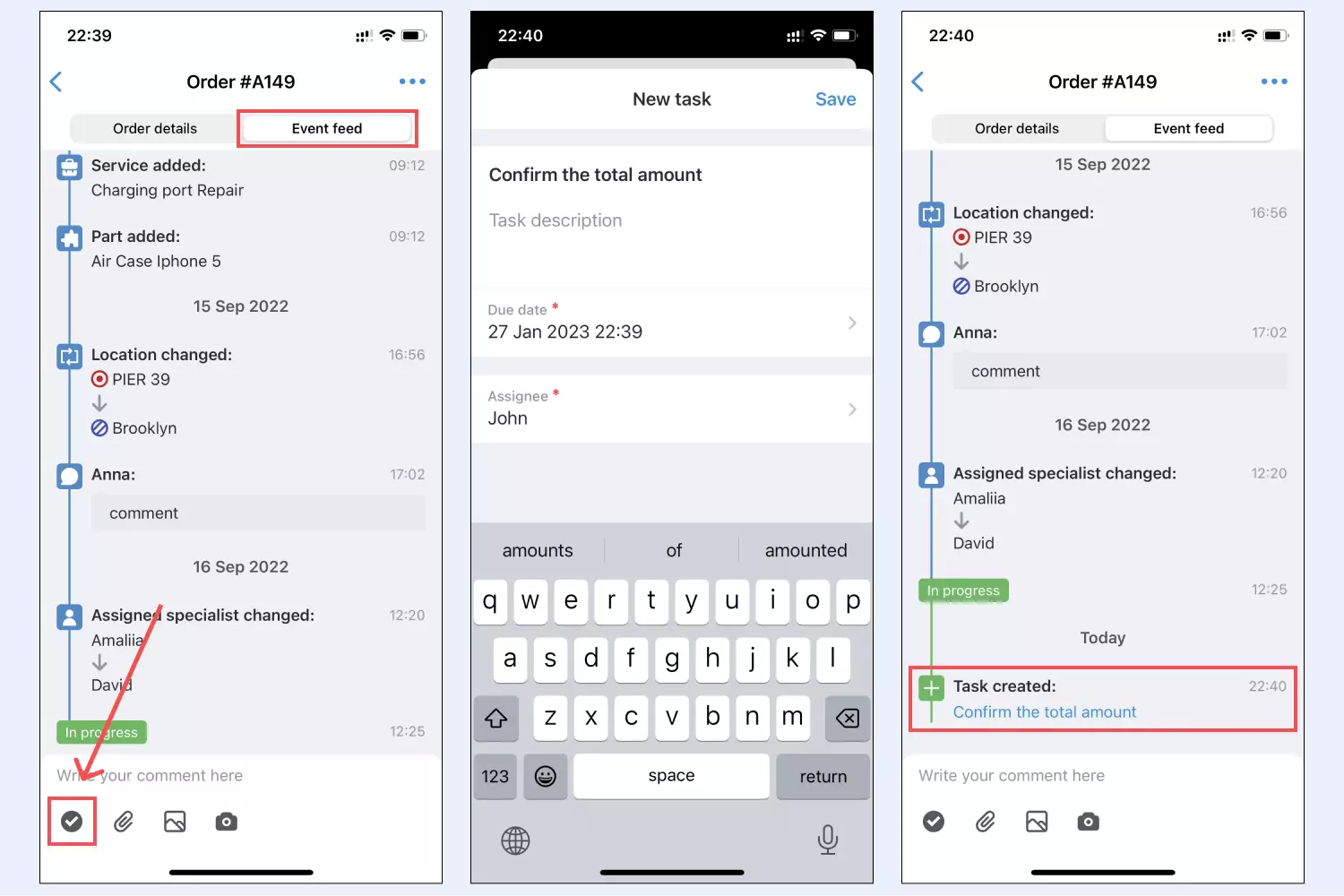 Moreover, when you create a task from a work order, you can view the link to this work order and open it from the task. And if a task was created from a client profile or another task, you will also have links to them.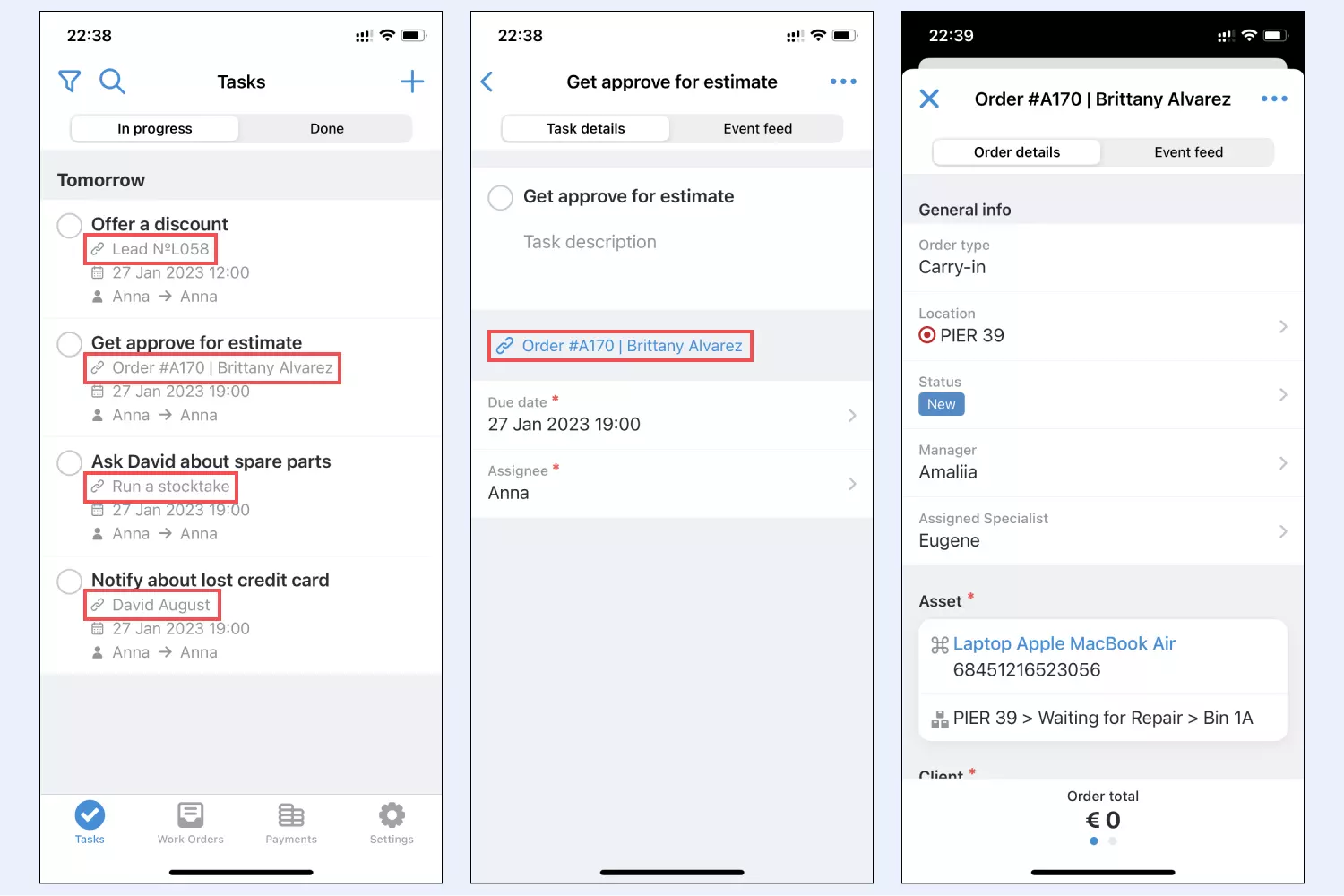 For example, you can quickly create a task to approve an estimate and open the work order from the task in one tap.
Print Documents for Work Orders
It is another feature to make RemOnline a better tool for field service workers. Now you can print documents configured for work orders in the RemOnline web version. Besides, if you don't have a printer, you can download a PDF to attach to the work order and send this file to your client via messengers or email.
How to do that? Tap the more actions (...) button and choose the Print documents action. Then you have to select the needed documents and decide what to do: print, download, or send them.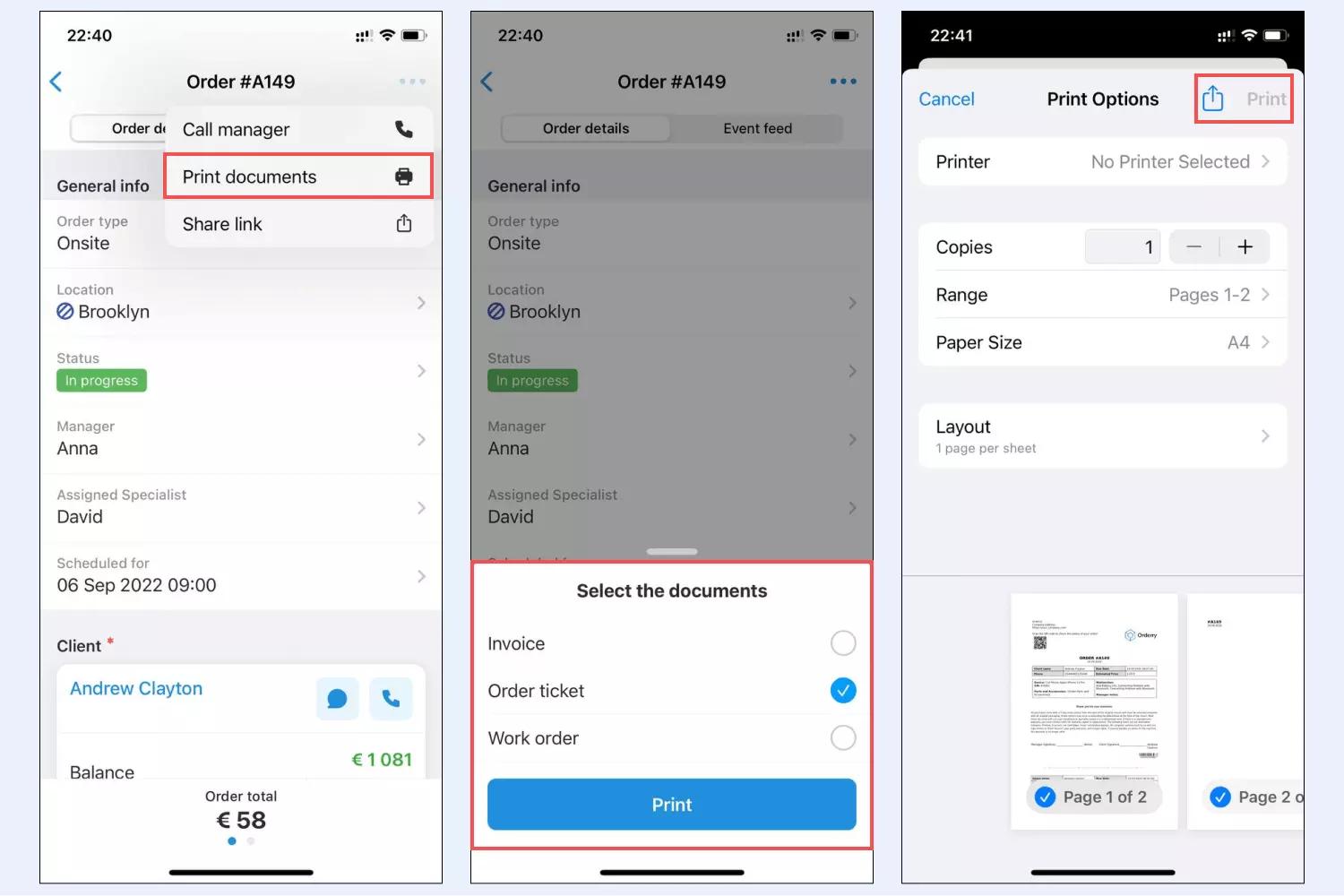 Link to the Work Order
It is much easier to process work orders in a team now. If you have a question for your colleagues about a work order, there is no need to tell them the order's number and make them search for it. Now you can share or copy a link to this work order. If your colleagues have our Work Order app, they will open the shared work order.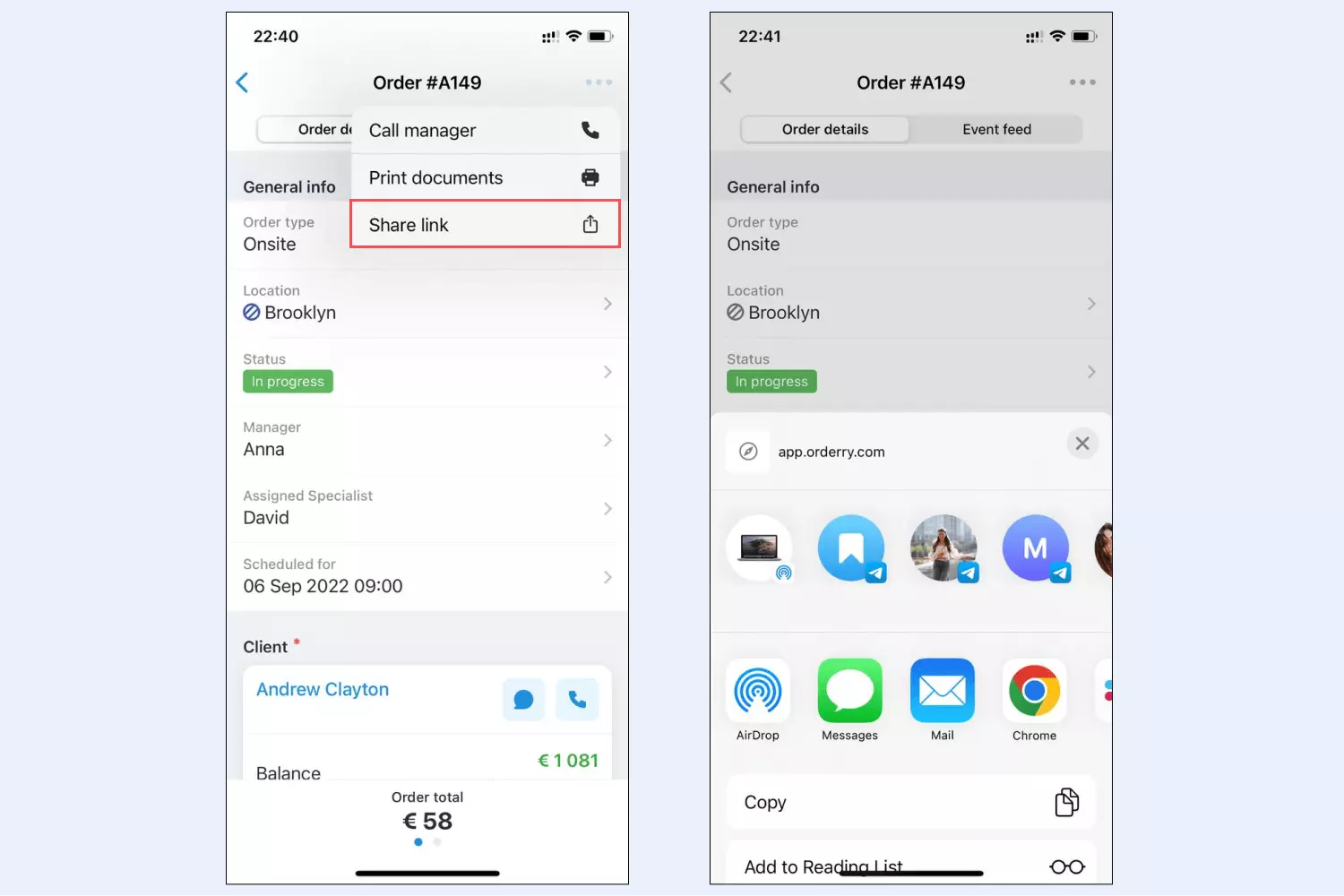 Quick Actions With App Icon and Work Orders
We always say how we want to save you time, and you can see that in minor things. For example, to create a new work order or task or to open the QR scanner, you don't need to open the app anymore. All you need to do is to press the app icon on your screen long and choose a needed action from the list.
It works the same for work orders in the list. Hold the work order's card to view the quick action menu and choose the one you need.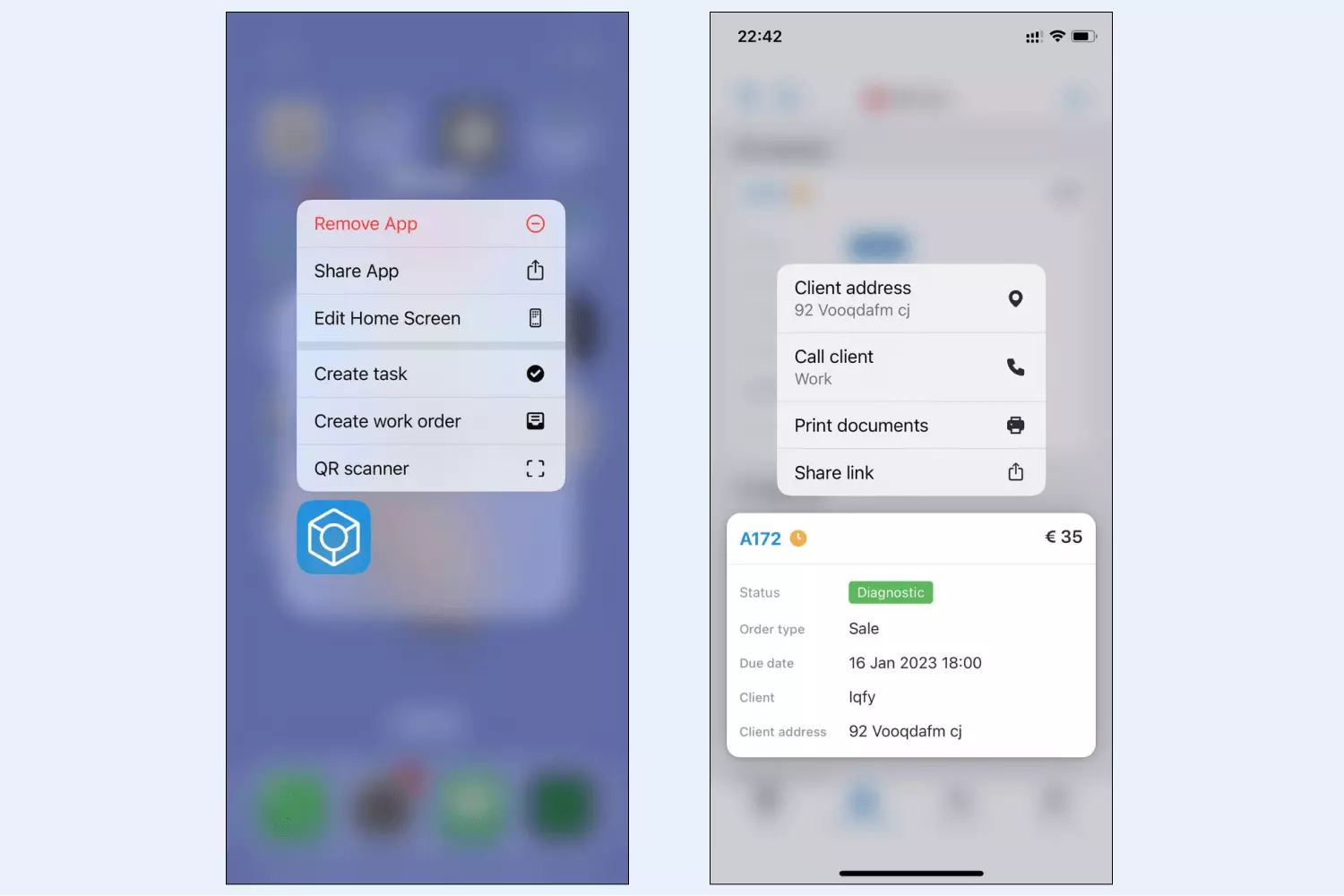 We have one more piece of excellent news for you: we improved the authorization system and fixed frequent logouts. So you won't need to sign in to the app every day anymore.
That's all for today. Update your RemOnline Work Orders app to use all the newest features. If you haven't installed it yet, it's the best time to download the app from the App Store.
Please leave your questions and suggestions in the comment section below or contact our Support team via chat.
comments powered by

Disqus