Links to Task-Related Objects, Creating Tasks From Leads and Other Tasks
Hey guys! We are happy to tell you about the newest RemOnline Update. Now you can:
Create tasks not only from work orders and clients but also from leads and other tasks (yeah, now you can create a task for the task)
View links to the task-related work orders, clients, leads, and tasks
Let's take a closer look at the new features.
Firstly, please note that the task window has changed. Now you can't specify a client when creating a new task from the Tasks page. But you can still create a task from the client's profile on the Tasks tab.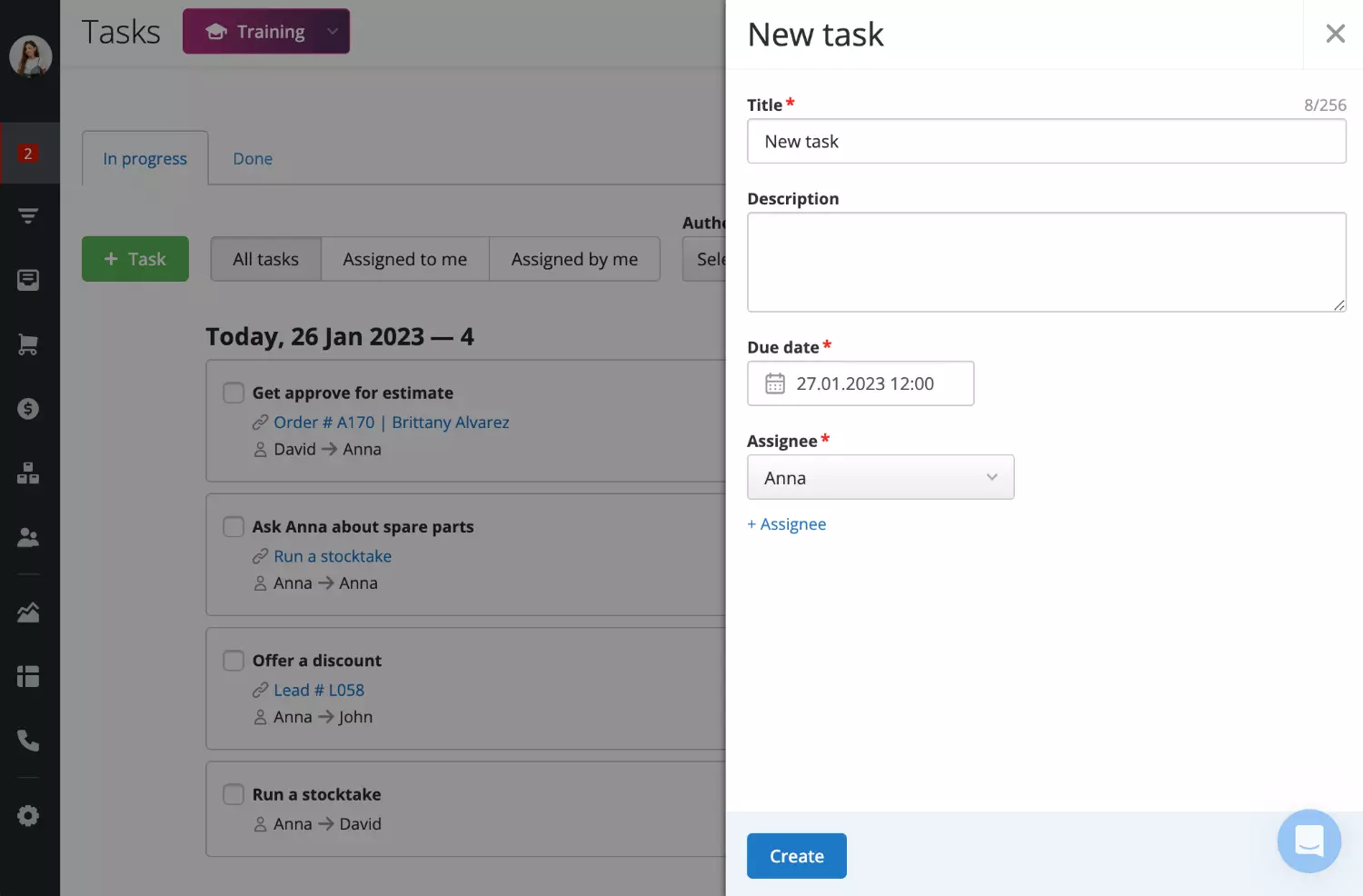 In future updates, we want to add a feature of creating tasks almost from all documents with Event Feed, for example, from Postings. That's why we have to make a unified way for task creation. But you can already check how it works in Leads and Task:
Open some lead or task
Click on the + button in the Event Feed
choose the Create task action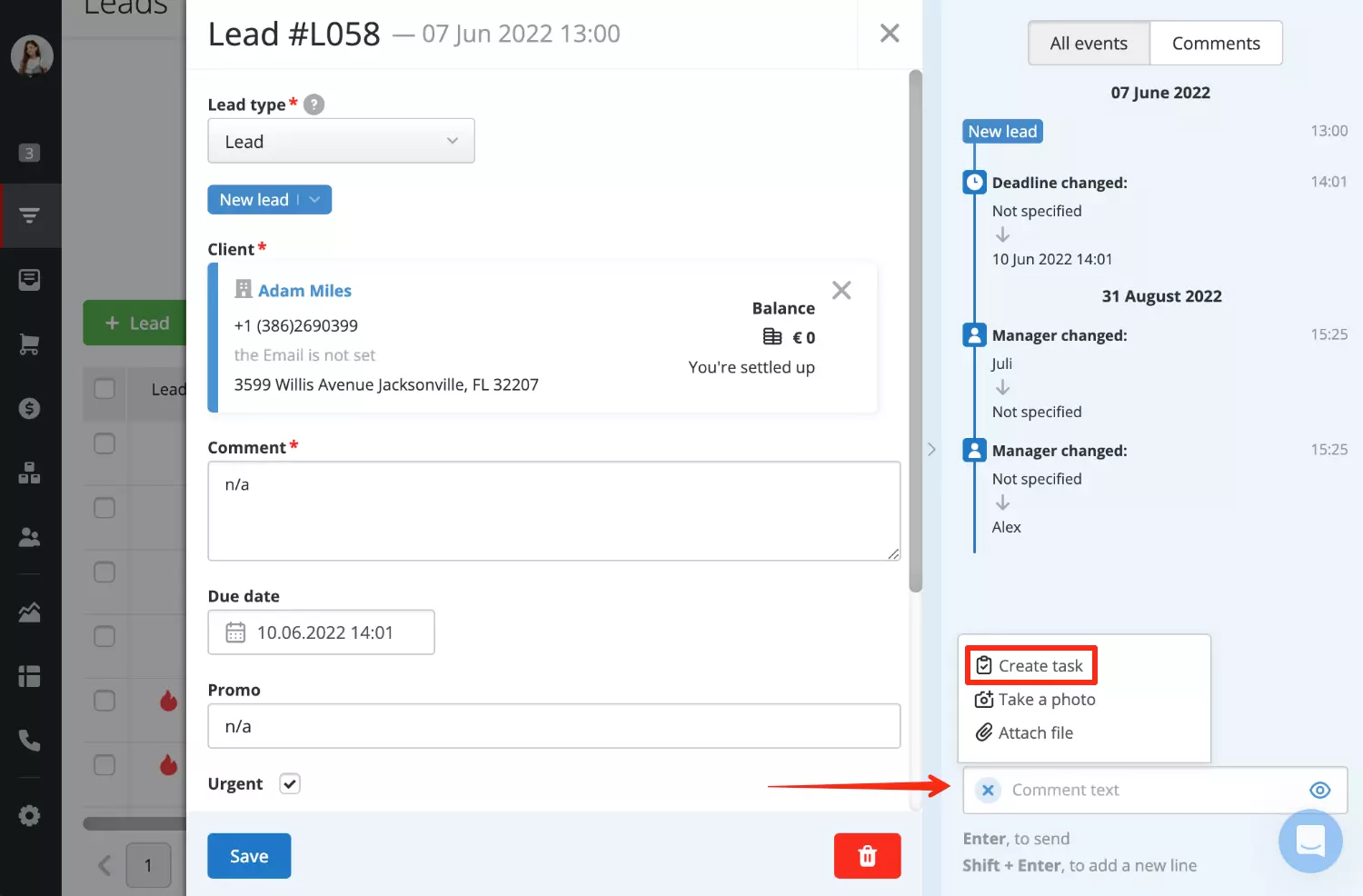 This way, you can assign a task, for example, to call the potential client and offer a discount or create a reminder to find details of another task.
Moreover, if you created a task from a work order, client, lead, or another task, you'll see links to these task-related objects to open them and view details quickly.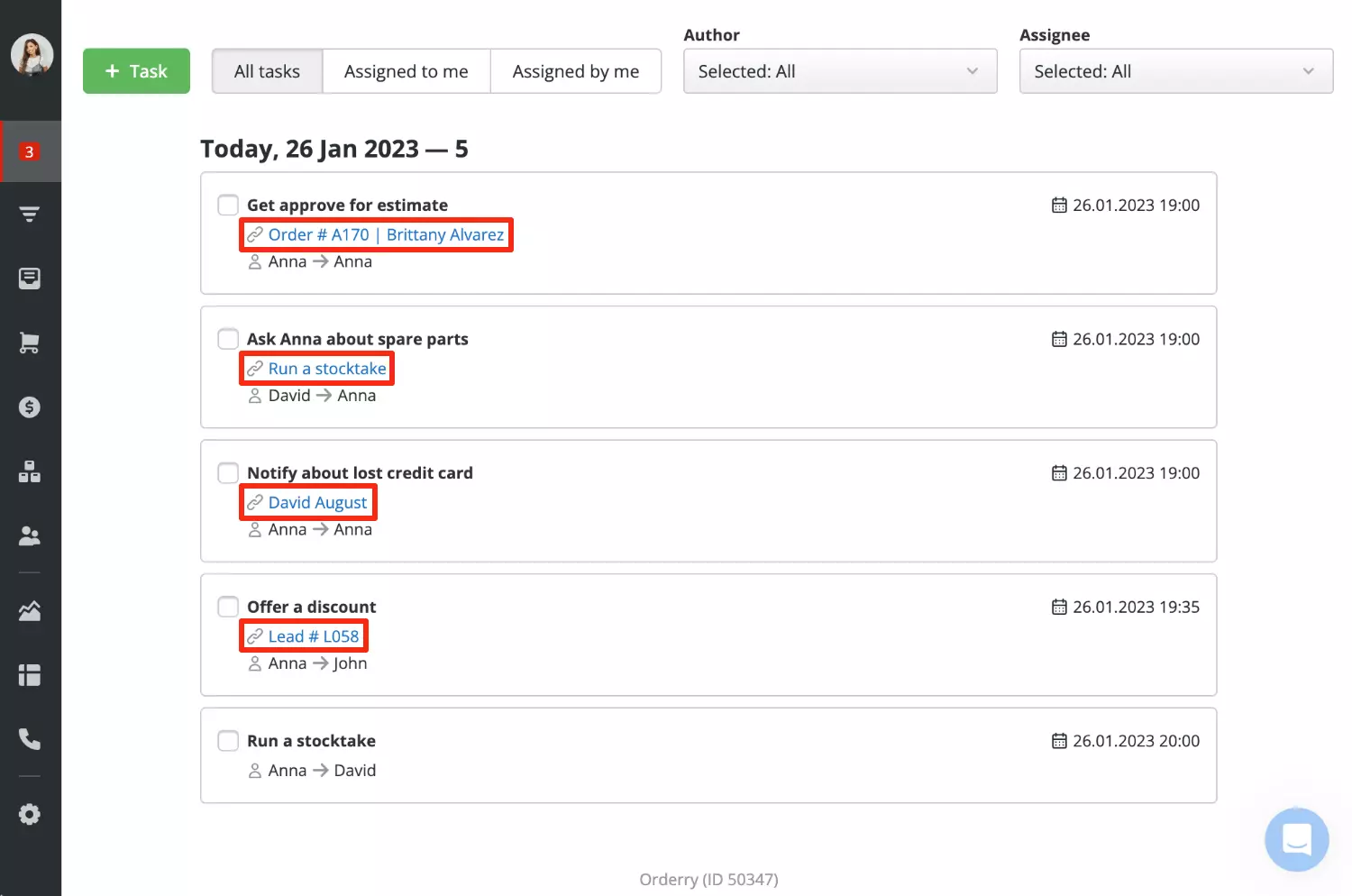 A similar update will be released tomorrow for the RemOnline Work Order App. We will notify you about that additionally.
Also, with this update, we fixed the display of dates and currencies in your print documents. Now they are displayed according to your account settings.
If you have any questions or suggestions, please, leave them in the comment section below or contact the RemOnline Support team via chat.
comments powered by

Disqus