Payment Correction and Customizing Taxes By Location
Meet the RemOnline update, thanks to which you can work with taxes more correctly and more conveniently, as well as spend less time on correcting mistakes in payments. Recent improvements include:
setting up taxes by location and grouping taxes;
adjustment of cash payments.
Let's get down to the details now.
Customizing Taxes By Location
Now, you can not only set up general rules and exceptions of tax applying but also individual tax rates for different locations, for example, state and local taxes. It's also possible to combine a large number of taxes of the same type into groups to customize their application faster.
If you manage a large network with locations in different areas, it will be easy for you to configure the correct application of local taxes. Just follow these steps:
Create the tax rates for each region in RemOnline and specify their locations.
Add these taxes to the application rules in the Work Orders, Sales, and Postings documents.
That's all: in the documents of each location, the tax will be calculated at the rate specified for this location.
And to set up taxes for different locations even faster, you can combine them into one group. Then, add the whole group to the application rules. The result will be the same — for each location, the tax rate specified for it will be calculated.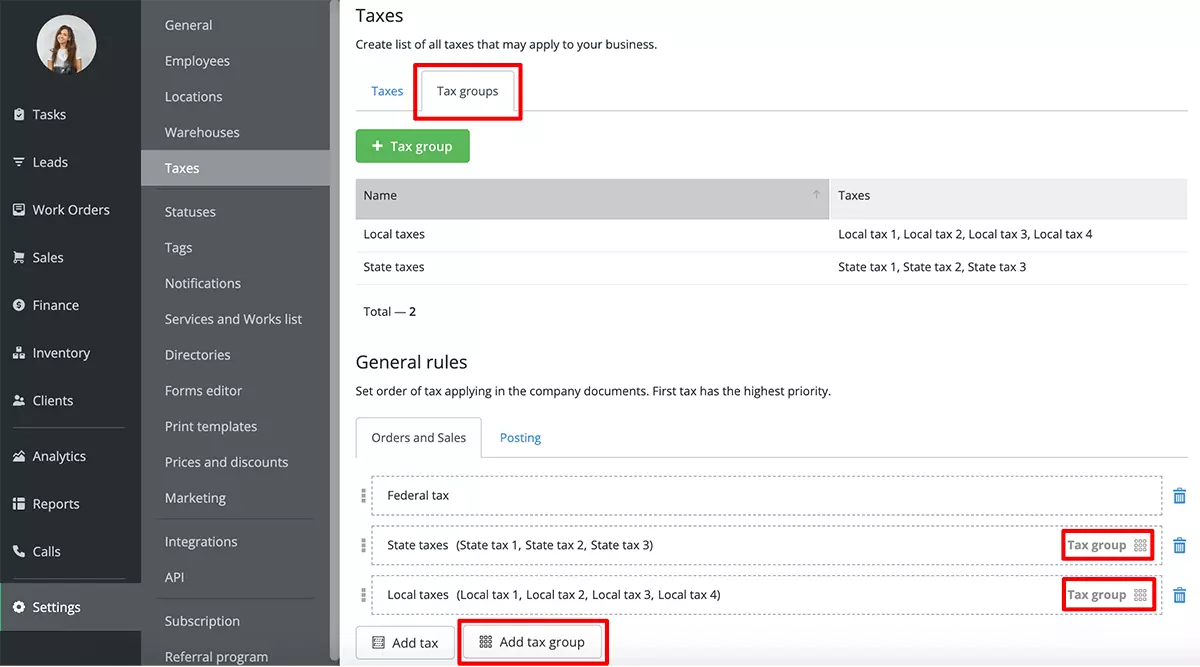 Another example would be serving individuals and businesses. If you deal with individuals in one location and businesses in another, it's very easy to separate the tax application for them in RemOnline. And you don't even need an exception for that.
Simply create all taxes for both individuals and legal entities, specify the location for each, and then add the taxes to the general tax rules.
Voila, different taxes will be now applied to each location.
Read the step-by-step instructions in the Help Center on how to set up taxes for different locations and how to group them.
Payment Correction, Improvements of Call Pop-up Card
What would you do if your employees made a mistake in payment: put an extra 0 or mixed digits up? Before this update you had to delete the wrong payment and make a new one with the correct amount.
But you don't need to waste your time on so many actions now. You can simply correct the wrong payment!
If you or your staff member made a mistake in the payment, just open it and you'll see a Correction button.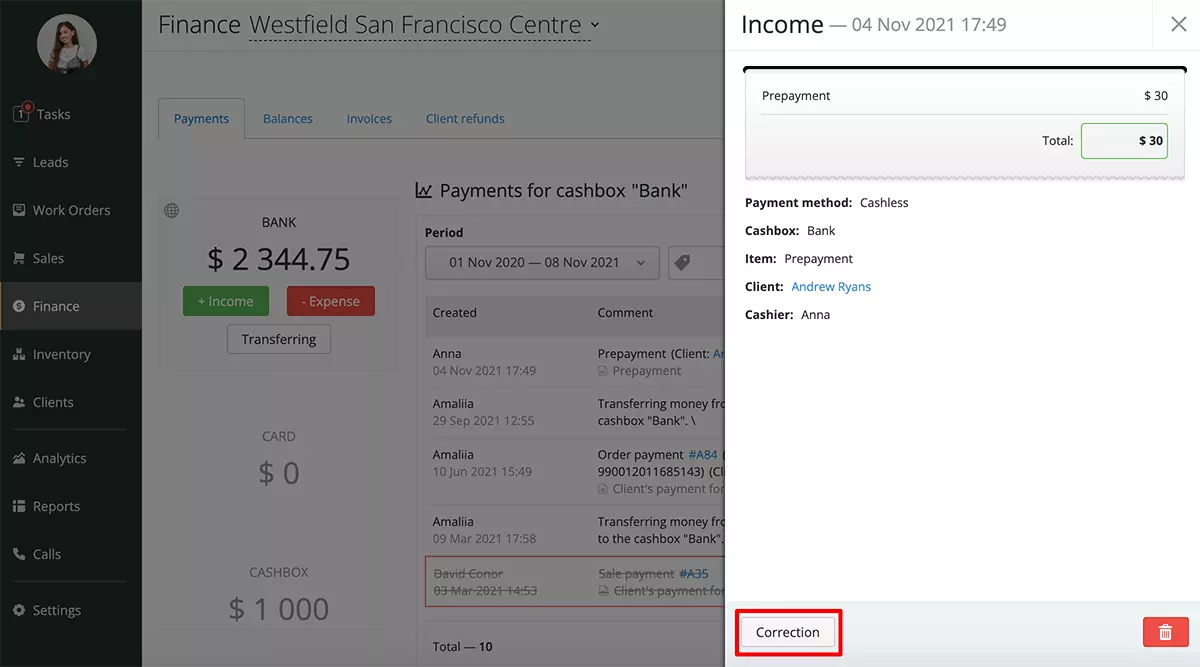 This button opens a dialogue window where you can increase or reduce the payment by the needed amount. As in any payment dialogue, you have to specify the cashier, the cash flow item and leave a comment with a reason for correction.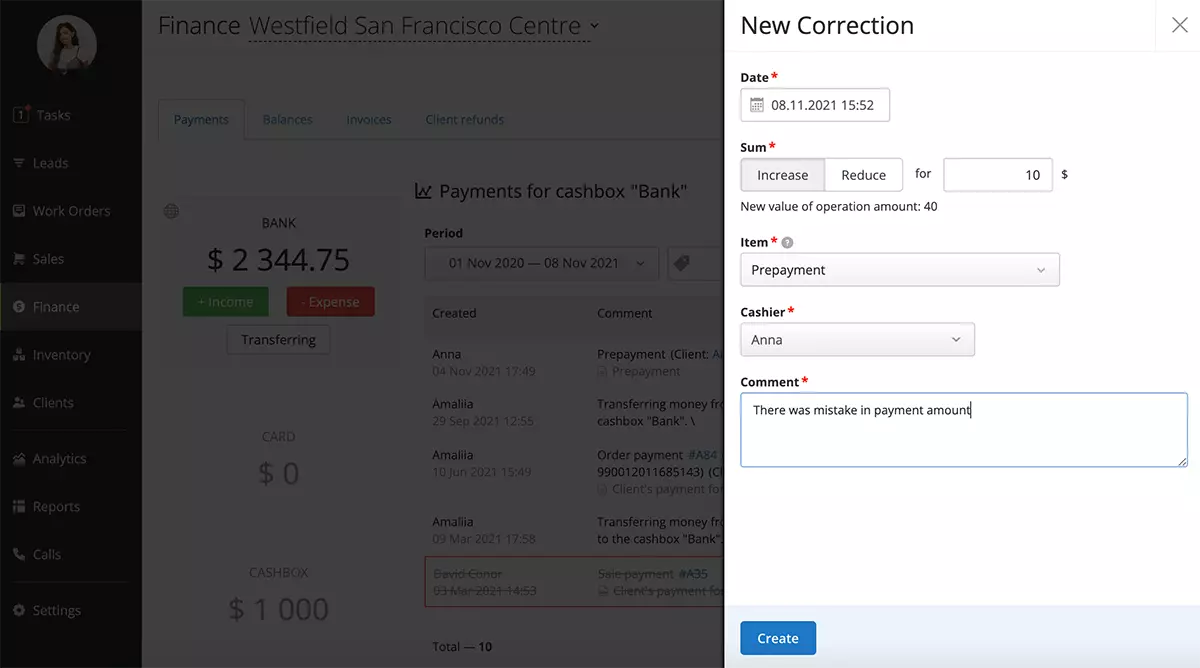 Then, you'll see a record about corrections on the Finance > Payments page and in the Payment dialogue window.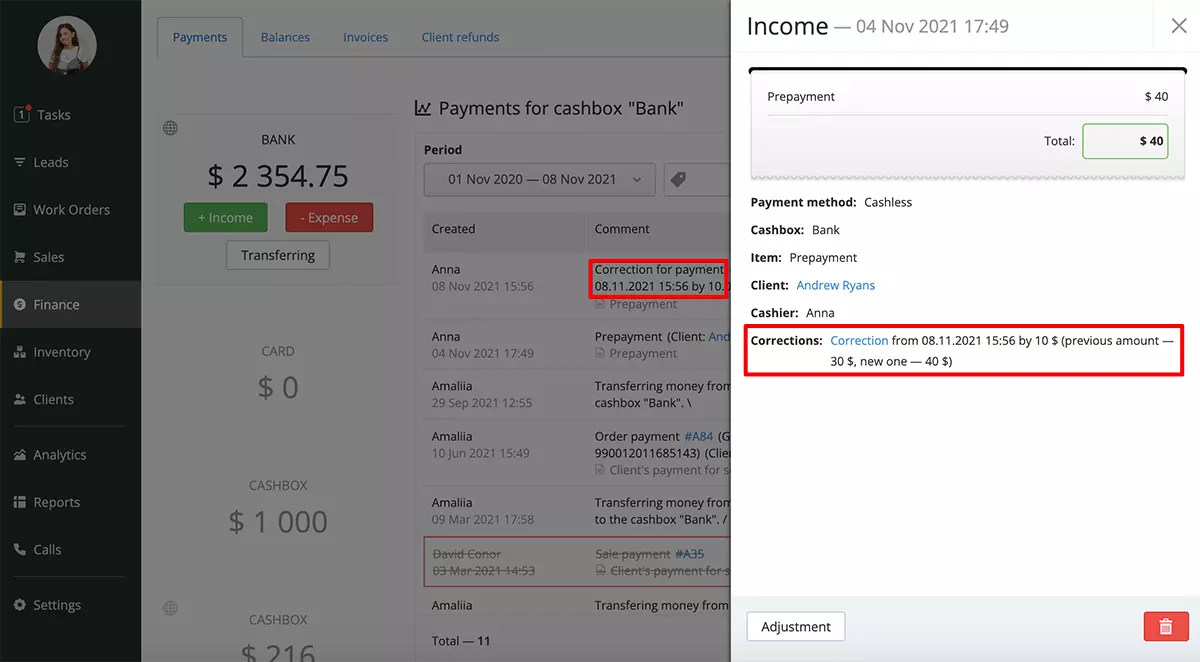 It's also logical that not all employees are allowed to make corrections. Therefore, in the role settings on the "Settings > Employees" page, a new permission "Can correct cash transactions" appeared in the "Finance > Cashbox" group of permissions.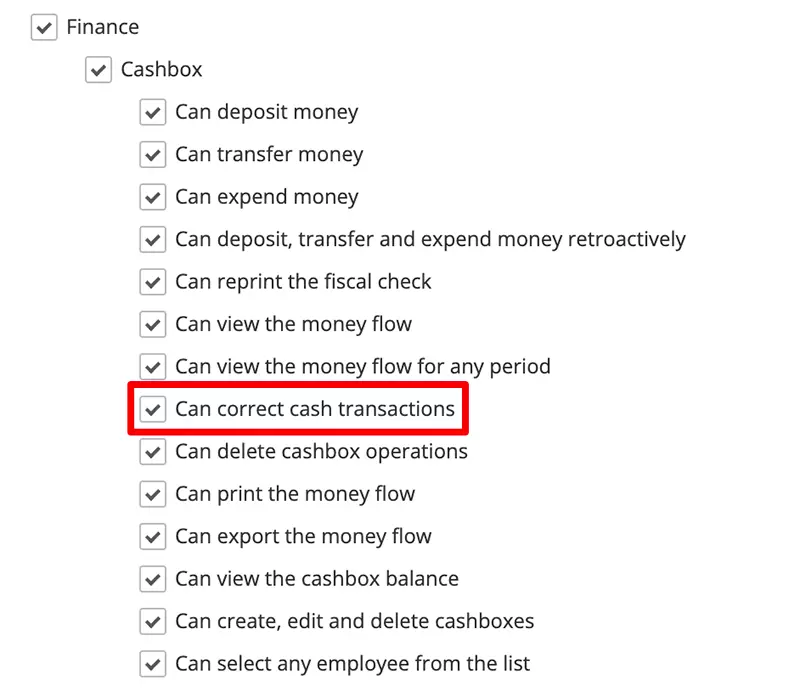 From now on, dealing with human errors in payments won't take so much time anymore. And if you want to make the corrections easier and faster, read the step-by-step instructions in the Help Center.
Improvements of Call Pop-up Card
For a better user experience, we've improved the pop-up incoming call card. What changed:
Under the phone number, you can now see its title from the customer profile. For example, when working with corporate clients, you can specify phone numbers with the names of company employees. So when you have an incoming call, you can see exactly who is calling you.


When receiving several calls simultaneously, the pop-up cards are no longer layered on top of each other, but are displayed one below the other. Thus, your employees can easily respond to incoming calls from several customers at once.
Work Order Info on the Assets page
On the "Inventory > Assets" page, we've added the "Document" column. In this column, you can immediately see the work orders your assets are currently used in.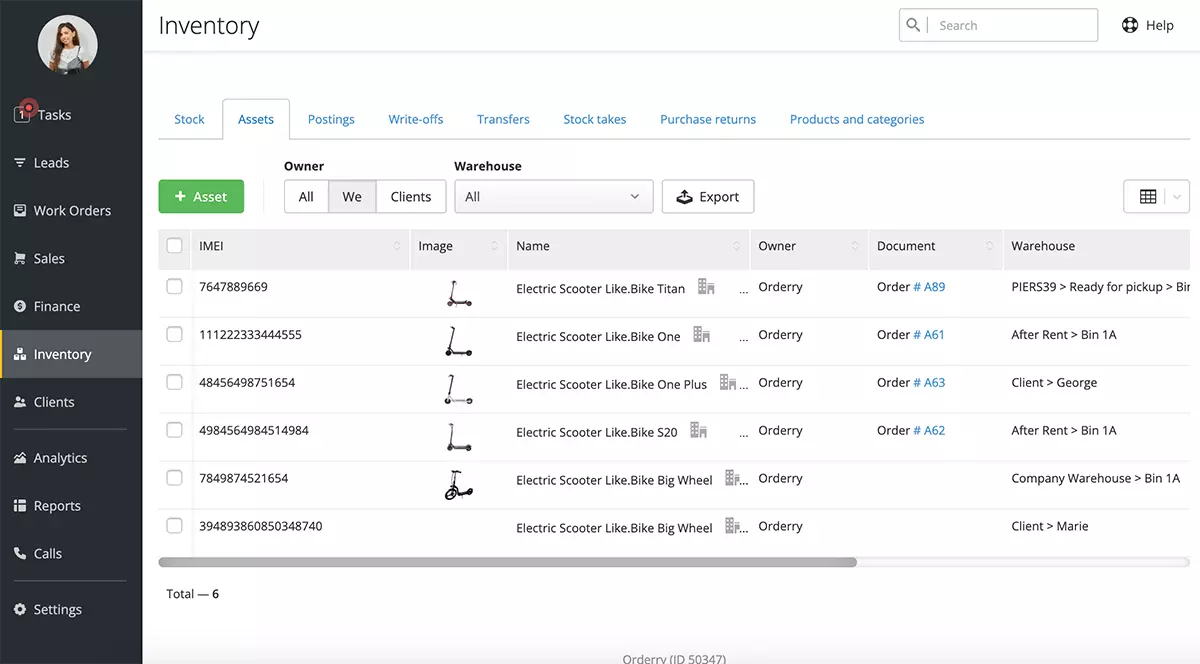 That's all, friends. If you have any questions or requests for the update, be sure to write them in the comments or the support chat. In the meantime, we continue to work on the Work Schedule of employees, hourly and daily wage in the Payroll report, universal integration with online shops and new events in the Activity log report. These features will be released with the next updates.
comments powered by

Disqus