Search and User profile on the "Orders" page
Only a week has passed since the last update, and we are ready to please you with the following.
Now in RemOnline you can:
change the details of your account in the User Profile;
expand and narrow the search on the "Orders" page.
Let's take a closer look at each item.
User profile
Now, when you click on a photo in the side menu, a User Profile opens, where everyone can independently change their data, email and password.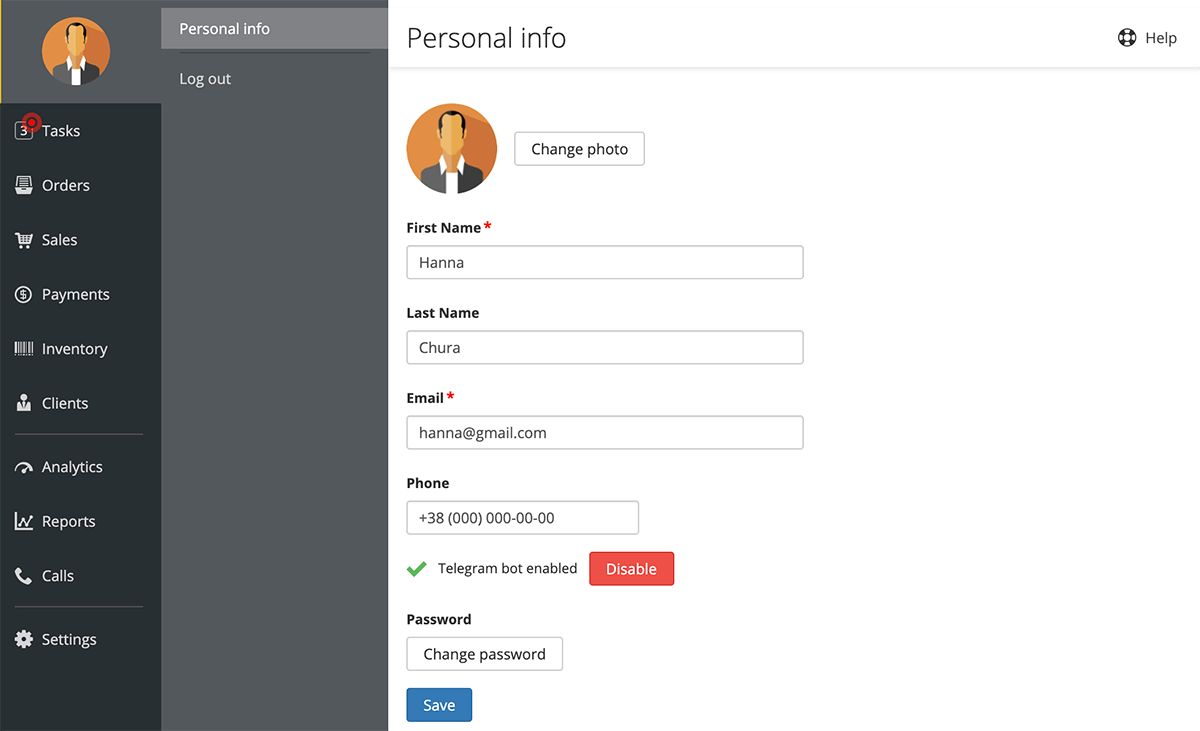 Also, soon in the User Profile, it will be possible to choose hotkey combinations and turn on / off notifications.
Changing the search behavior on the Orders page
Our search starts when you enter three characters in a string. And when you need to find an order very quickly, and RemOnline gives a lot of matches for three characters, this is not very convenient. Therefore, we have changed the behavior of the search.
Now, by default, it searches for orders by the main system fields, for example, Product Type, Client Phone, Brand, etc. But you can expand or narrow your search. To do this, add the symbol at the beginning of the search query:
"+" – to search for orders across all fields, including custom fields;
"–" – to search for order only by its number;
"=" – to search for orders only by the client's phone number.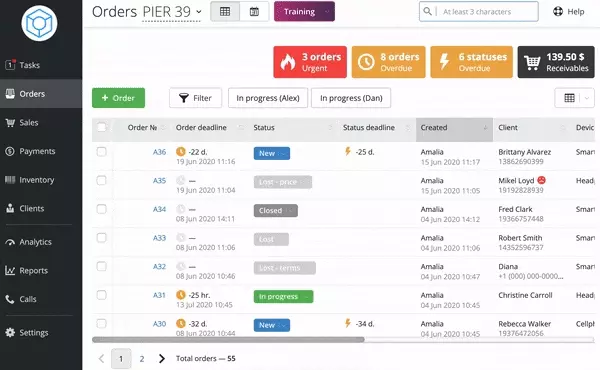 Also in this update, we fixed bugs and inconveniences in the service, in particular, we resumed the filter for employees in the "RemOnline login history" report.
comments powered by

Disqus