Work Order App on Android | September Improvements
Hello, dear RemOnline Users! While we are working on new huge updates, we want to please you with some improvements in the Work Order App for Android. Let's dig into details on what's new we have for you.
Work Order Statuses With Configured Automatic Asset Transferring
If you have configured automatic asset transferring for some statuses of the work orders in the web RemOnline application, now they are also available in the mobile Work Order App.
The only thing you must do when choosing one of these statuses is to confirm asset transfer. If you don't do that, the work order status won't be changed.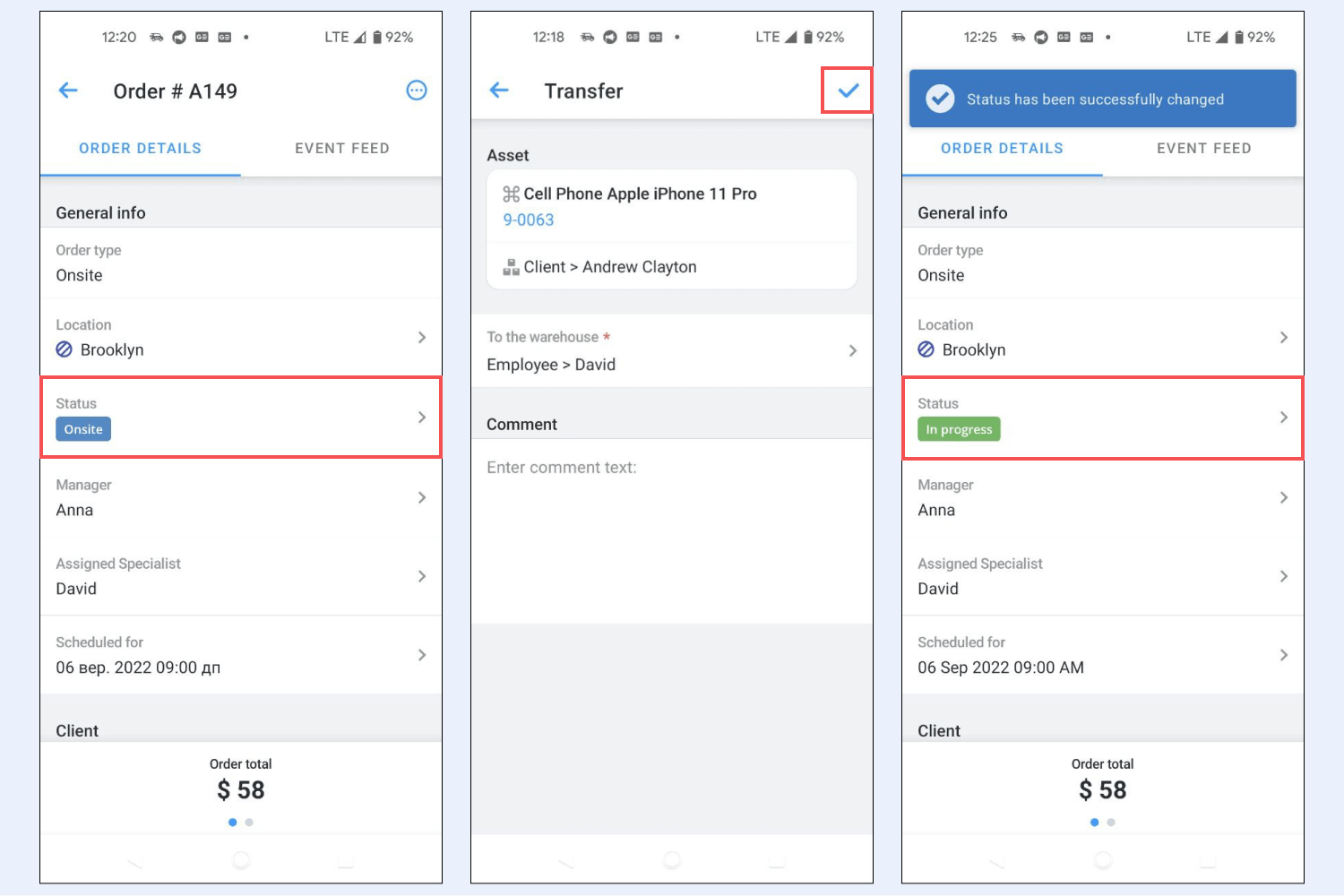 So it's good news for the field workers because they can now set any work order status via the mobile app on their Android smartphones.
Confirmation of Deleting Services and Products From the Work Orders
Previously you could swipe left products or services in the work orders, and they would be deleted immediately. It was a small but still inconvenient thing, so we fixed it. Now, when you swipe items in the work order, you must confirm the deleting. So there definitely won't be unintentionally deleted items from the list.
Support of Local Account Settings
RemOnline is a worldwide software for repair business. That's why Work Order App now supports local settings for users' accounts:
Date, time, and week format according to the country that was chosen during account creating
Currency format and placement before or after the amount configured in the web RemOnline application on the Settings > General page
And that's a wrap with Work Order App improvements for today. It's not that much, but we know that the little things are the key to the perfect user experience. If you have suggestions on other little improvements, please let us know in the comment section below or contact the Support team via chat.
With the next app update, you will be able to create work orders along with new clients and assets from your smartphone. So stay tuned and don't miss anything important!
comments powered by

Disqus