iOS: Work Orders Closing In Work Order App
Hey, friends. We have great news for you. Starting today, field workers can record prepayments and payouts for work orders and close work orders from their iPhones via the Work Order app.
It's a significant but pretty short update. So it won't take much time to dig into details.
Prepayments and Payouts for Work Orders
There are two new buttons in the work order, + Prepayment and - Payout.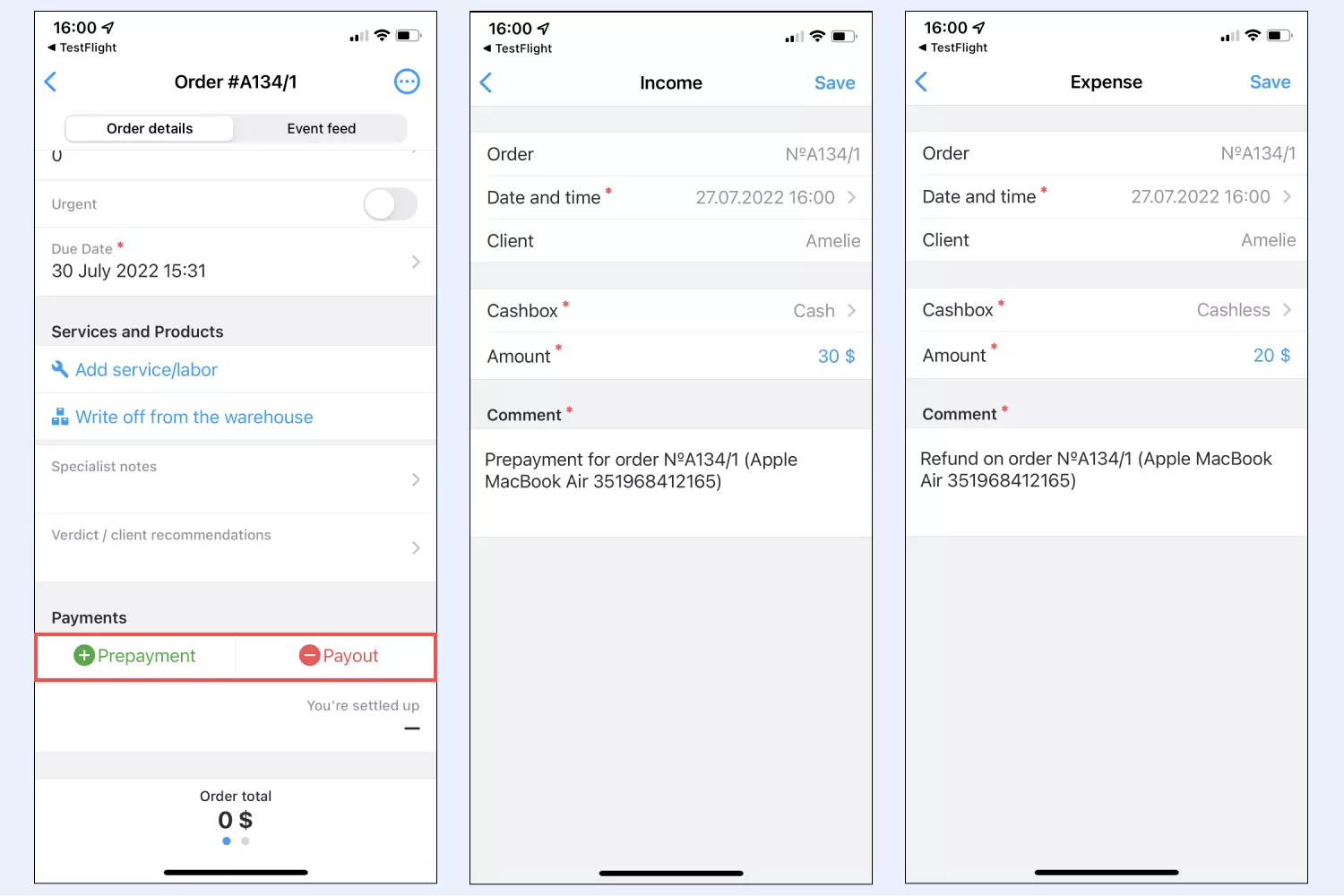 Prepayment allows you to record any income connected to the work order, despite final payment. For example, a technician comes to your customer and sees that they need to buy some spare parts. So they can receive money from the client to purchase these parts and record it as prepayment. And when the work order is finished, the total due amount will include this prepayment.
When do you need Payouts? In RemOnline, you can perform refunds for closed work orders only. But if your client made a prepayment and then changed their mind, you can refund it via payout if your company allows it.
The work order will list all prepayments and payouts in the Payments section.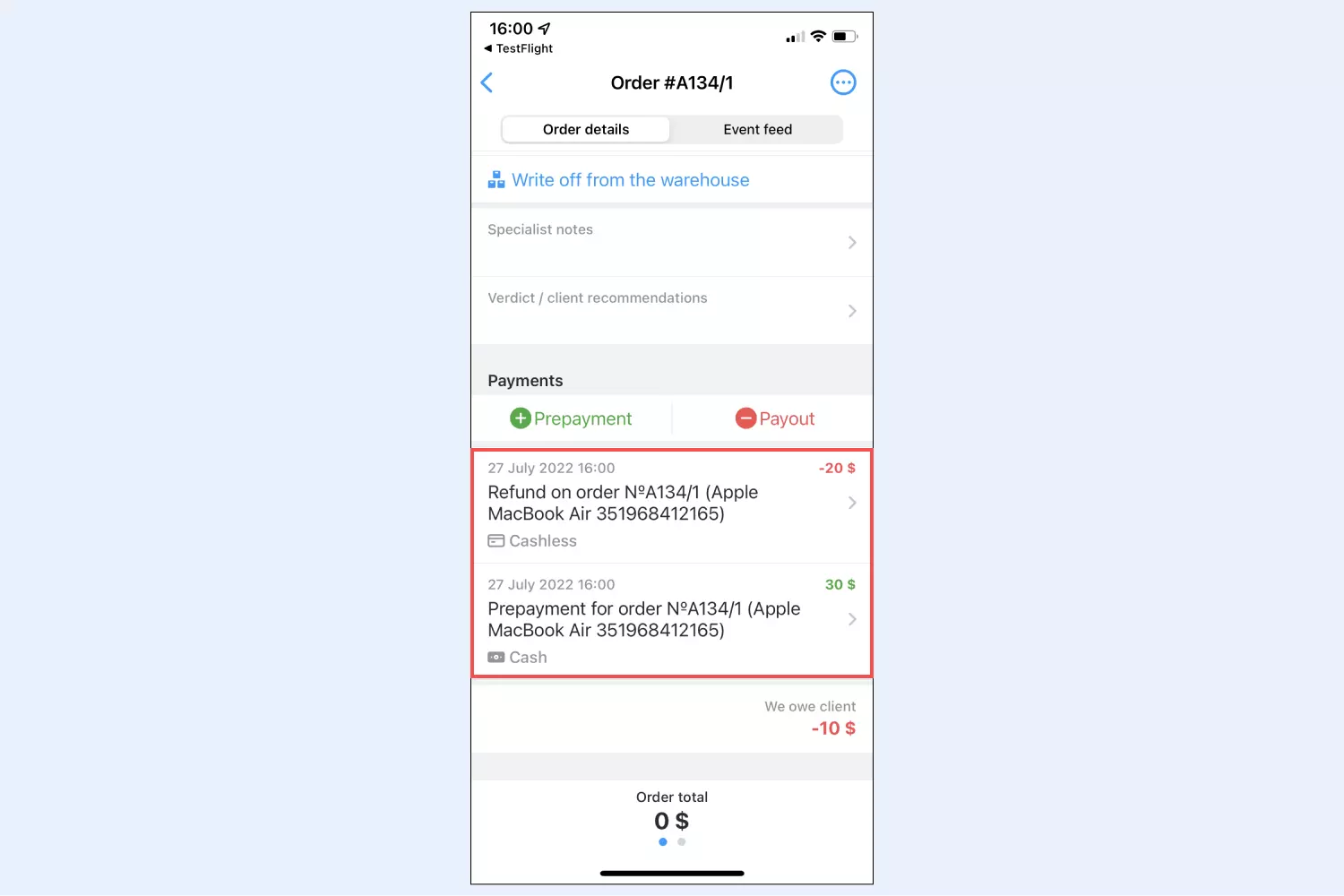 Closing Work Orders via the App
Previously, work order statuses from the Won/Closed and Lost/Dropped off groups were unavailable in the Work Order app. But now they are, so you can easily choose one of these statuses to close a work order via the app.
It means that field workers can now close work orders and accept payment independently without contacting the manager.
When you close a work order, the app calculates the total due, including all added services, labor, products, prepayments, and payouts. Also, if your company provides customers with deferred payments, you can close the work order due to balance. It means you don't receive any money at the moment, but the client's balance will be changed by the calculated amount due. And you can settle up later.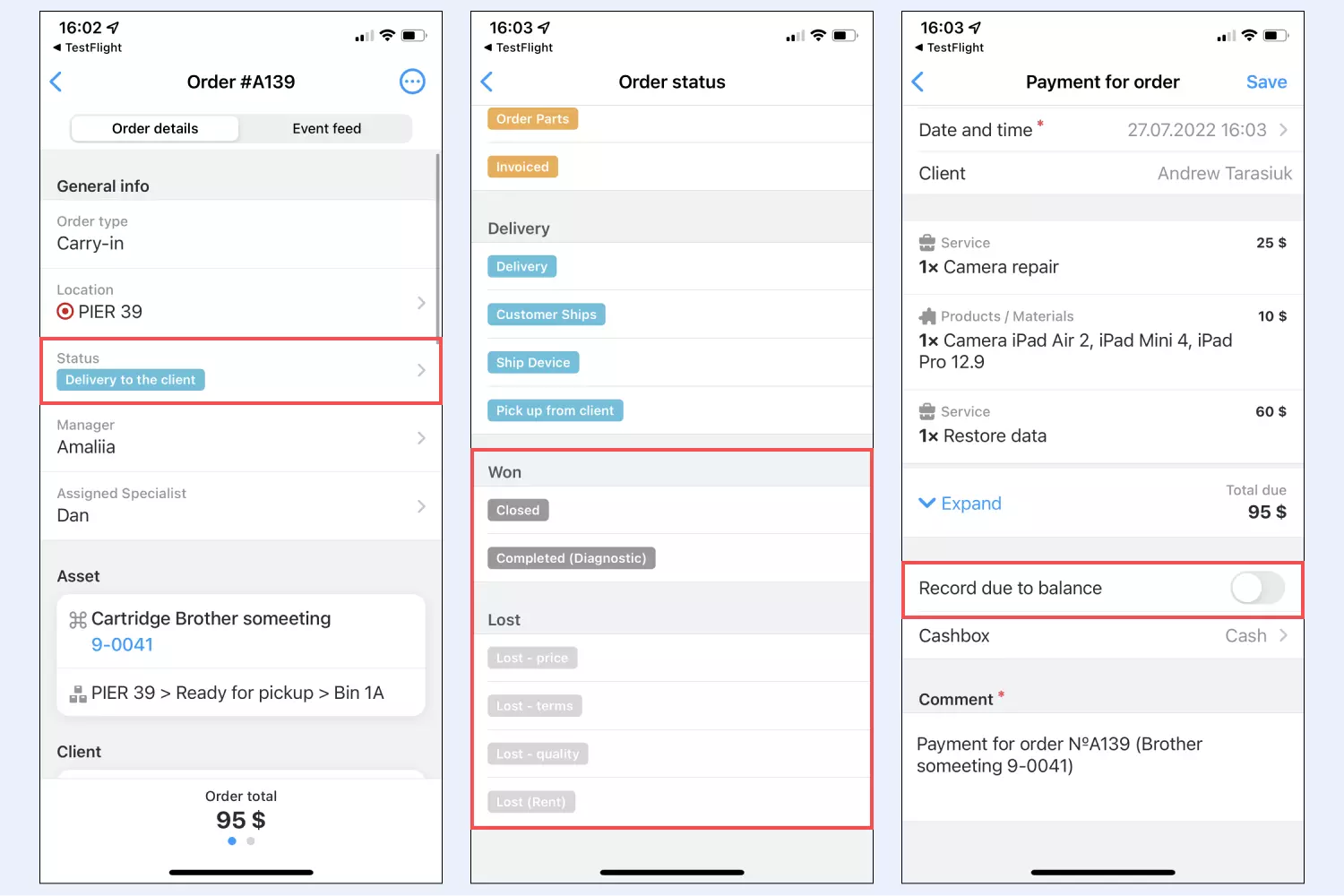 Update your Work Order app to start using its new features. If you haven't installed it, navigate to this page to find the App Store link.
What's going to be next? Next time you'll get the ability to choose work order statuses with configured asset transferring. And after that, we'll move to creating work orders in the app, so you'll be able to perform the complete cycle of work order processing.
Stay tuned for the following updates, and always feel free to contact us in the comments section or via support chat.
comments powered by

Disqus