RemOnline App Update on iOS: Works, Materials, and Payments
If you use the RemOnline App on iOS, you can now see not only the list of available work orders but also the details of each of them: customer data, general information about the work order, and the asset. It is also possible to overview further details like added works, services, materials, and payments.
There is a new Works and Materials block in the Order Details tab. Here, you will see:
each work, service, and product added to the work order
the employee they are assigned to
all the related information about discounts, taxes, costs, etc.
the total amount of the work order
Tap on a work, service, or product to open a detail view window (just like you do in the web version of RemOnline).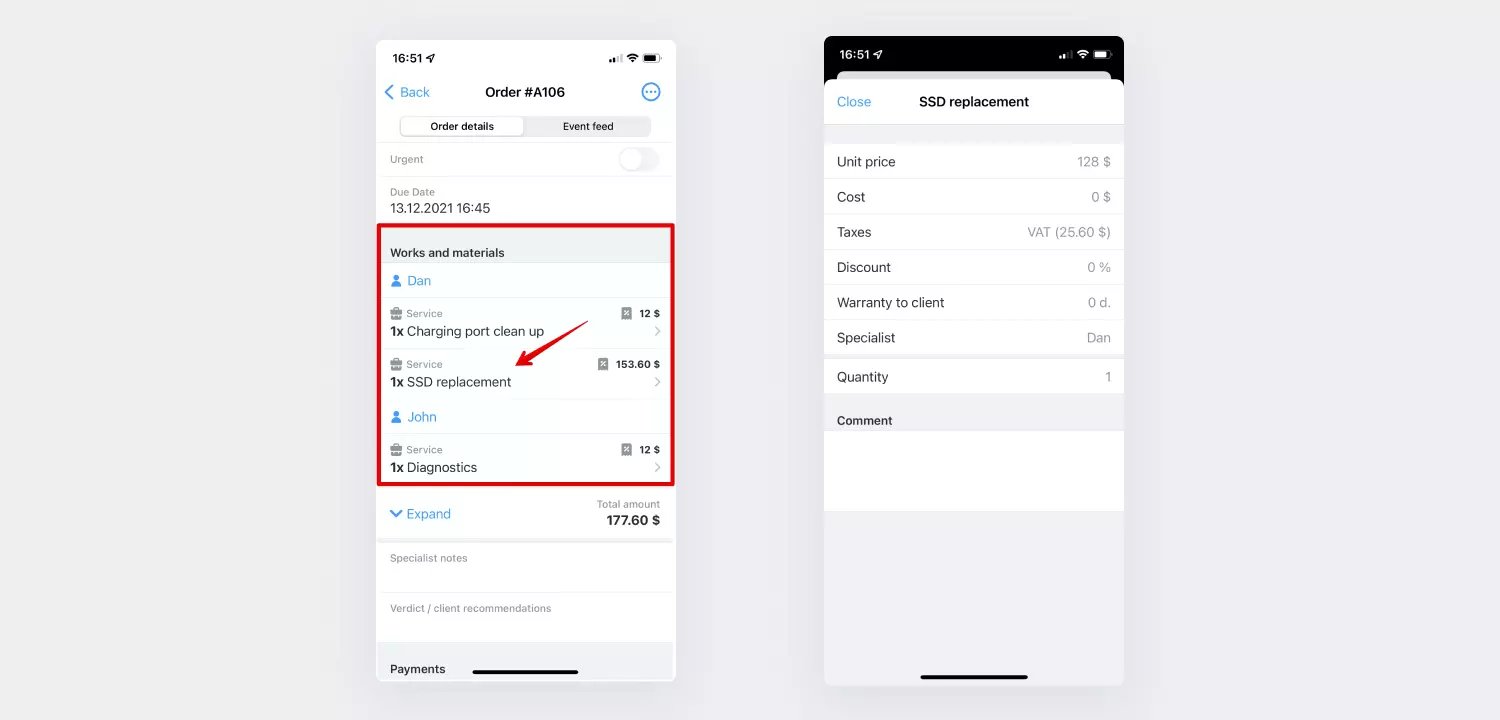 You can also expand the line with the total amount of the work order to see the total discount, tax amount, and estimated profit.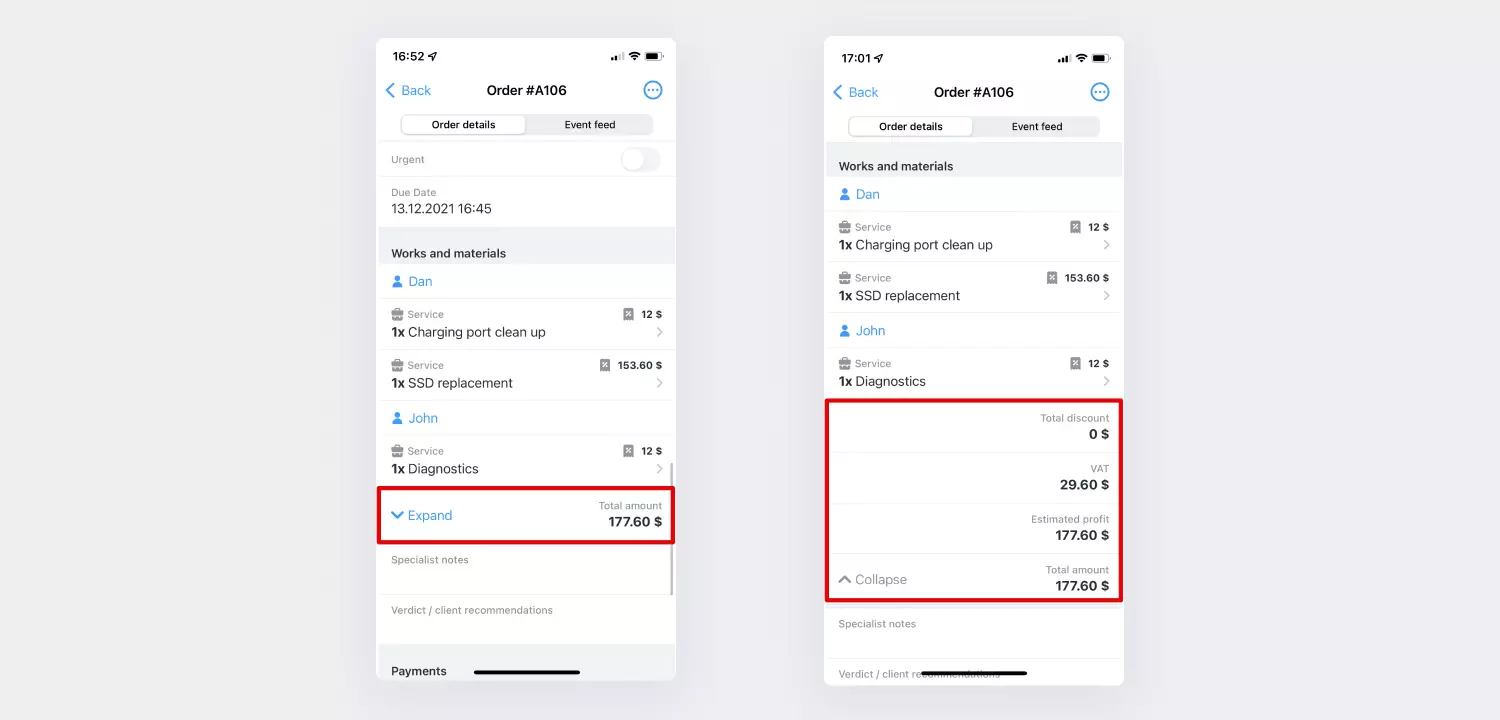 Next to the total amount of the work order, there is a block with information about payments. See all prepayments, payments, and returns to the client in the particular work order.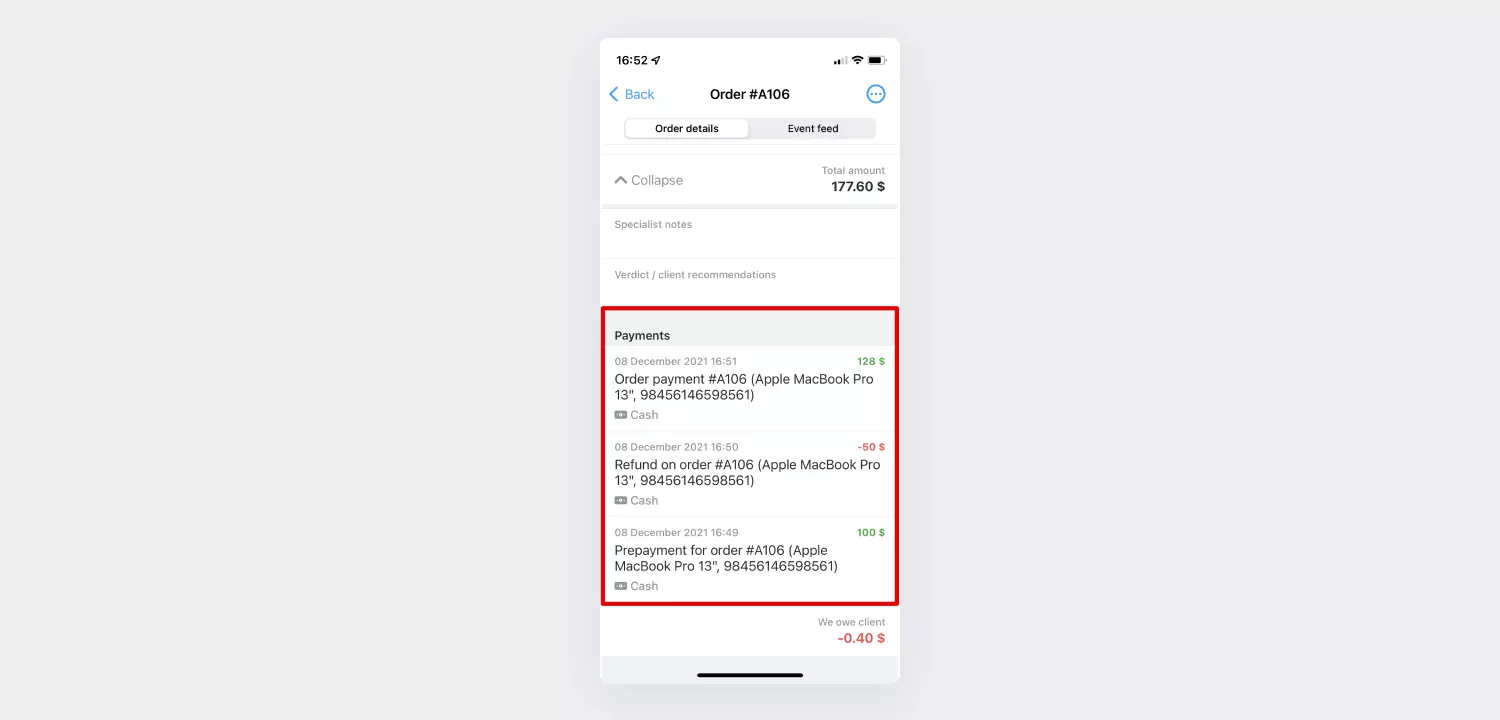 As in the previous version of the mobile app, all the data is currently available in read-only mode enabling you to view all available work order information on the go in a convenient format. To evaluate the new features, update your RemOnline App on iOS to the latest version. If you haven't installed it yet, here's a link to download the app from the App Store.
And with the next update, you will be able to change work order statuses and edit general information fields.
comments powered by

Disqus