Tablet-Friendly RemOnline Work Orders App for Android
We are excited to introduce you to tablet-friendly version of the Work Orders app for Android! Now you can easy and efficiently process work orders in RemOnline from any device!
While you are viewing the details of a work order or attaching photos to it through the Event Feed, you can scroll through the list of other work orders to quickly find the one you need to work on next.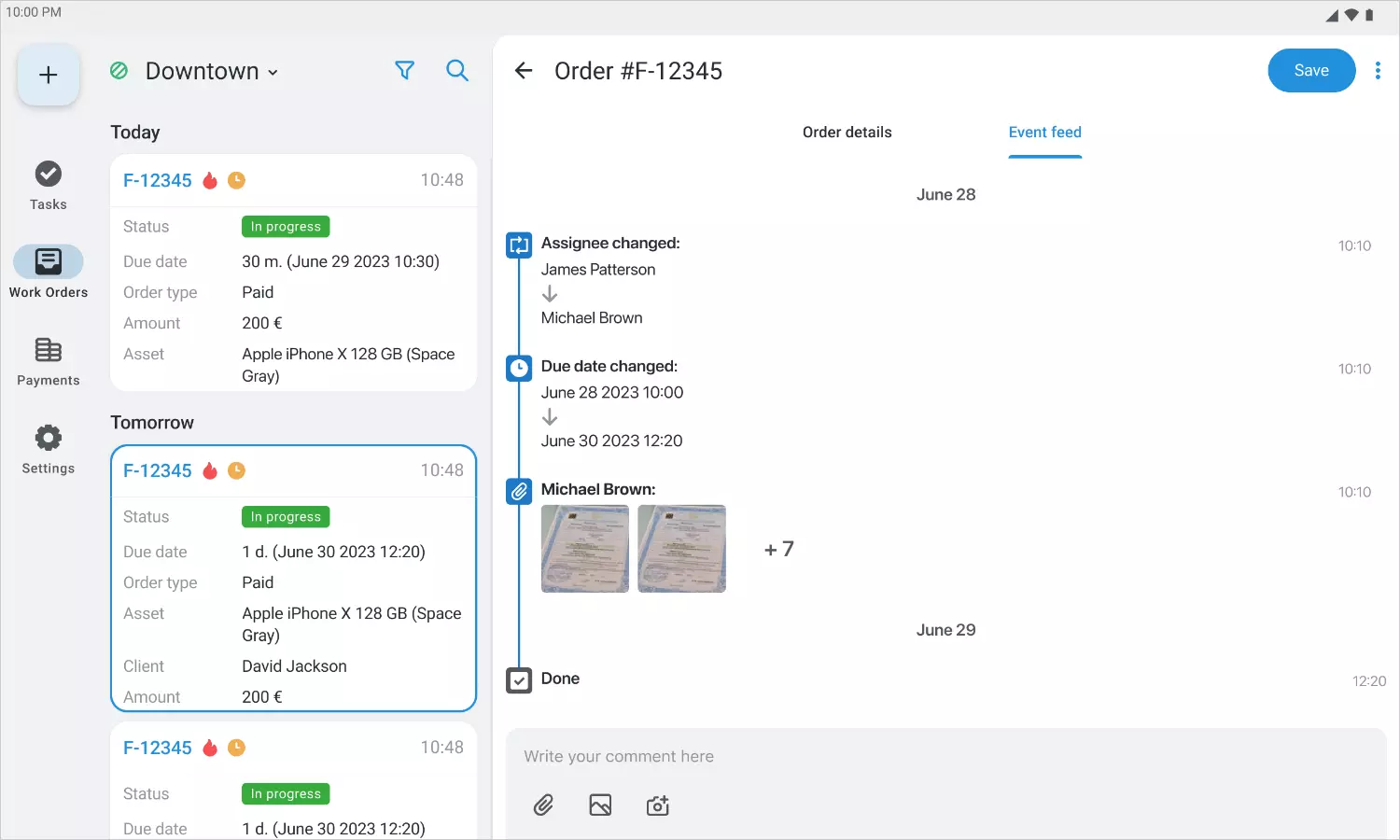 The same applies to the task list. You can easily familiarize yourself with the task details while keeping in focus other tasks that you need to address.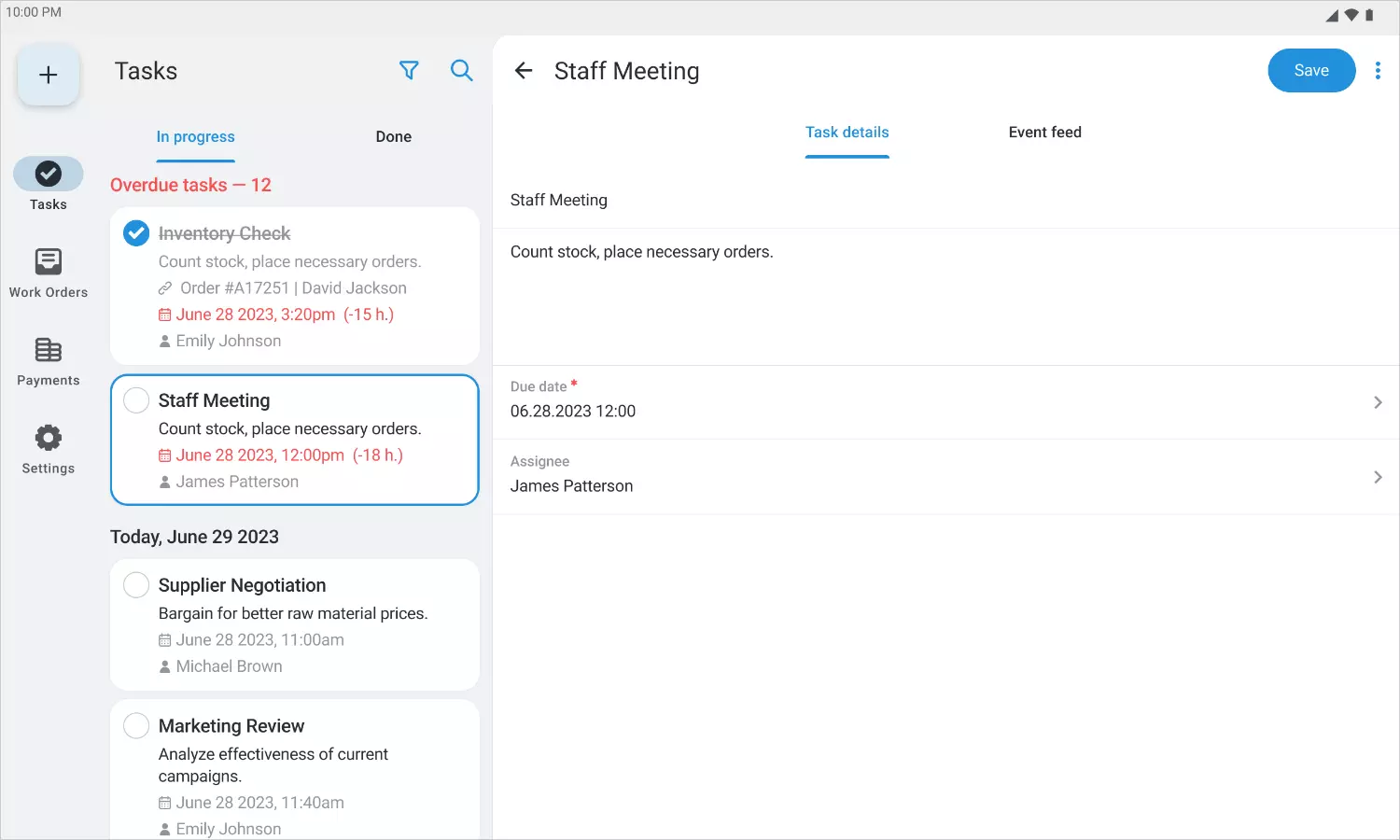 In the tablet-optimized version of RemOnline Work Orders app, you will also notice redesigned elements of the app, such as the payment dialogue, document printing, and more.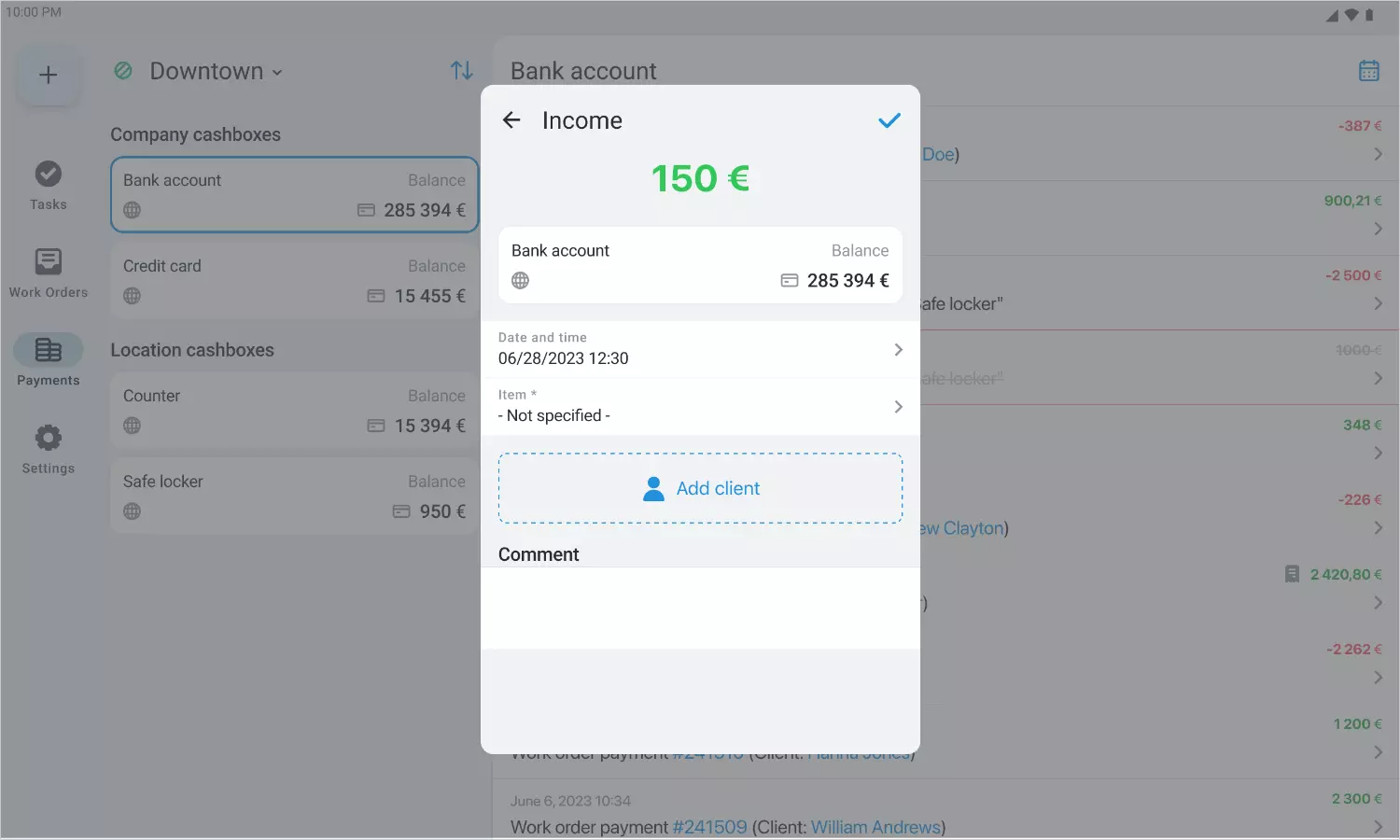 If you have previously installed our app on your Android tablet, please update it to the latest version. If you haven't done so yet, now is the perfect time to download the app from the Google Play Store using this link.
Up next on our roadmap is the adding the push notifications in the mobile app for employees.
If you have any questions or feedback regarding the update, please write them in the comments or reach out to RemOnline Support Chat. We value your input and strive to provide the best user experience possible.
comments powered by

Disqus