Android: Work Orders Closing in Work Order App
Hey, friends. After the previous Work Order app update, you can track and record payments. Today we want to please you with its sequel because you can now accept payments for work orders and close work orders from your Android smartphone via the app.
Prepayments and Payouts for Work Orders
There are two new buttons in the work order, + Prepayment and - Payout. They allow you to record all incomes and expenses connected to the work order before the final payment.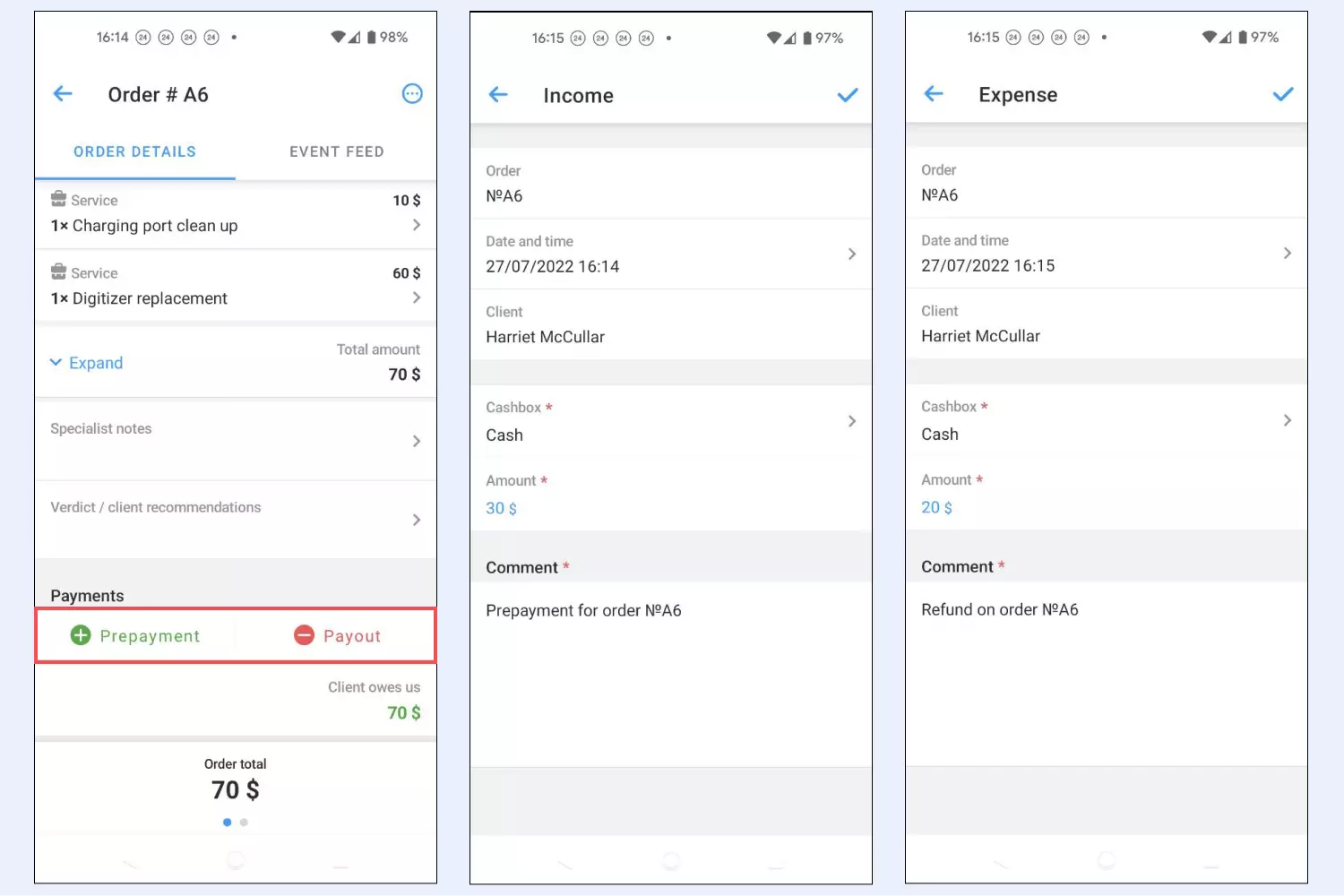 For example, suppose a field technician sees that they need to buy some parts for repair. In that case, they can accept money for purchasing from a customer and immediately record it as a prepayment. Using payouts, you can return prepayment if your customer changes their mind.
The work order will list all prepayments and payouts in the Payments section.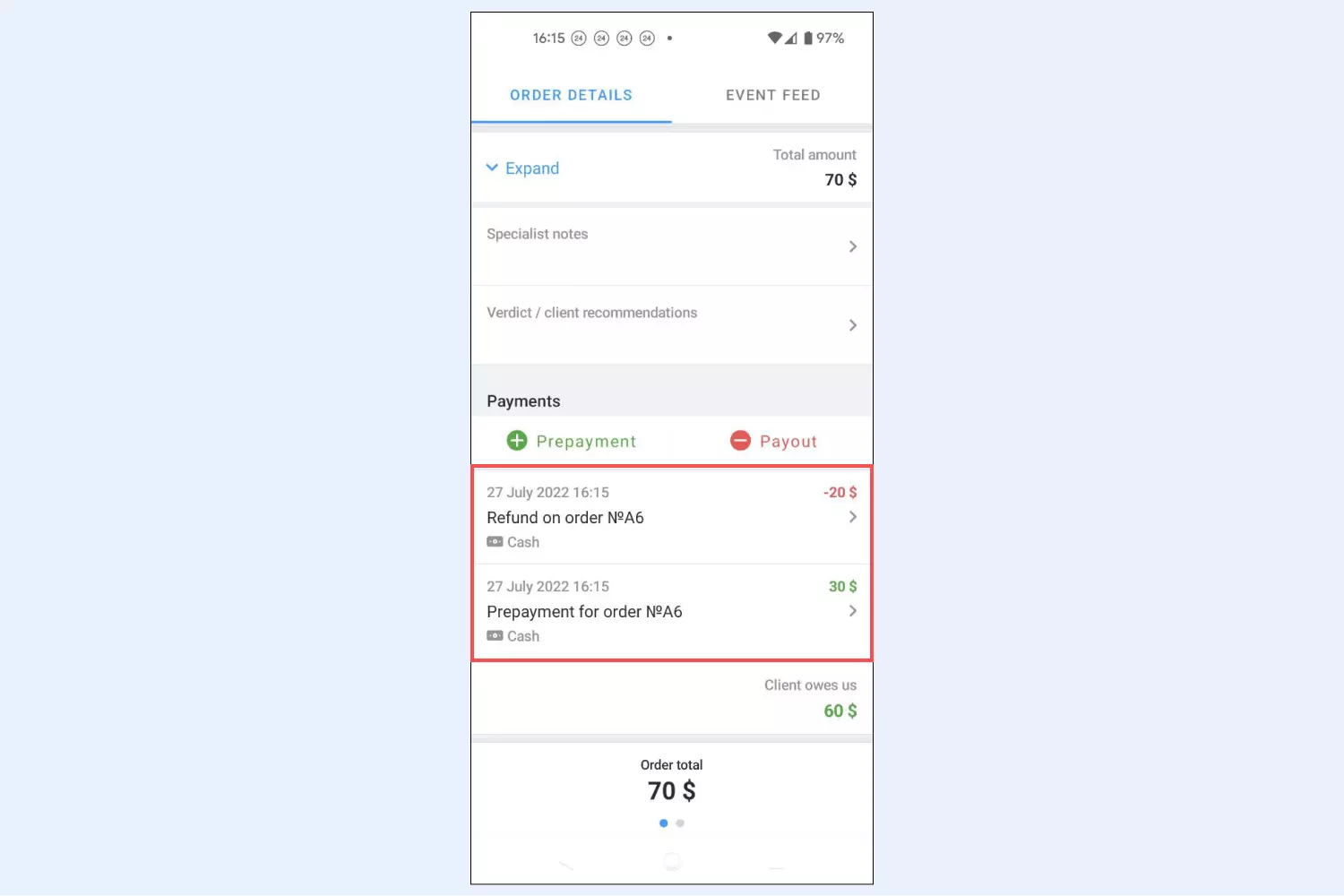 Closing Work Orders via the App
Work order statuses from the Won/Closed and Lost/Dropped off groups are now available in the Work Order app. So such field workers as technicians or couriers can close work orders and accept payments independently, without the need to contact managers.
Like in the RemOnline web version, when you close a work order, the app calculates the total due, including all services, labors, products, prepayments, and payouts. Suppose you don't receive money immediately, and the customer pays with deferred payment. In that case, you can record due to the client's balance.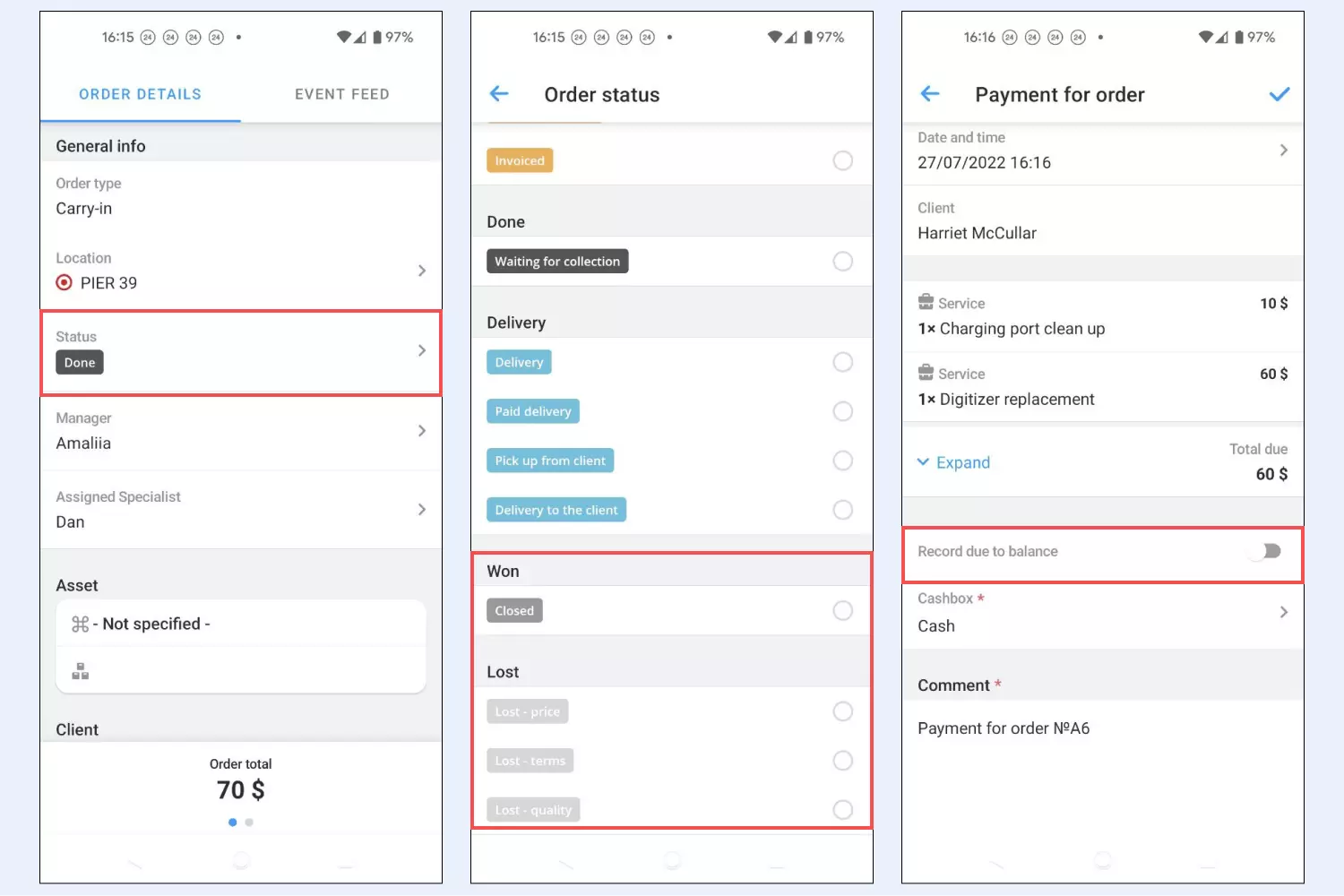 Update the app on your Android smartphone to start using its new features. Here you'll find the link to Google Play if you haven't installed it.
With the next update, you'll be able to create work orders via the app. So very-very soon, this app will become a full-cycle tool for work order processing from anywhere. Stay tuned for the following updates. Contact us in the comments section or support chat if you have questions or suggestions.
comments powered by

Disqus