RemOnline Work Orders: Support for Asset Directories in the Mobile App
In the RemOnline web version, we have a handy feature – asset directories. These directories are like organized catalogs that include groups, brands, models, and variations of devices, vehicles, equipment, household appliances, and more. Today, we're excited to share that the RemOnline Work Orders mobile app now seamlessly supports with these directories.
This means that if you have these directories set up with all the relevant information, you can effortlessly create new assets within your work orders or make edits to existing ones by simply selecting items from the directory.
To utilize directories for creating a new asset in your work order, just tap the "+" icon within the list of assets in your order. From there, select the appropriate Group, and then proceed to specify values for Brand, Model, and Modification as needed.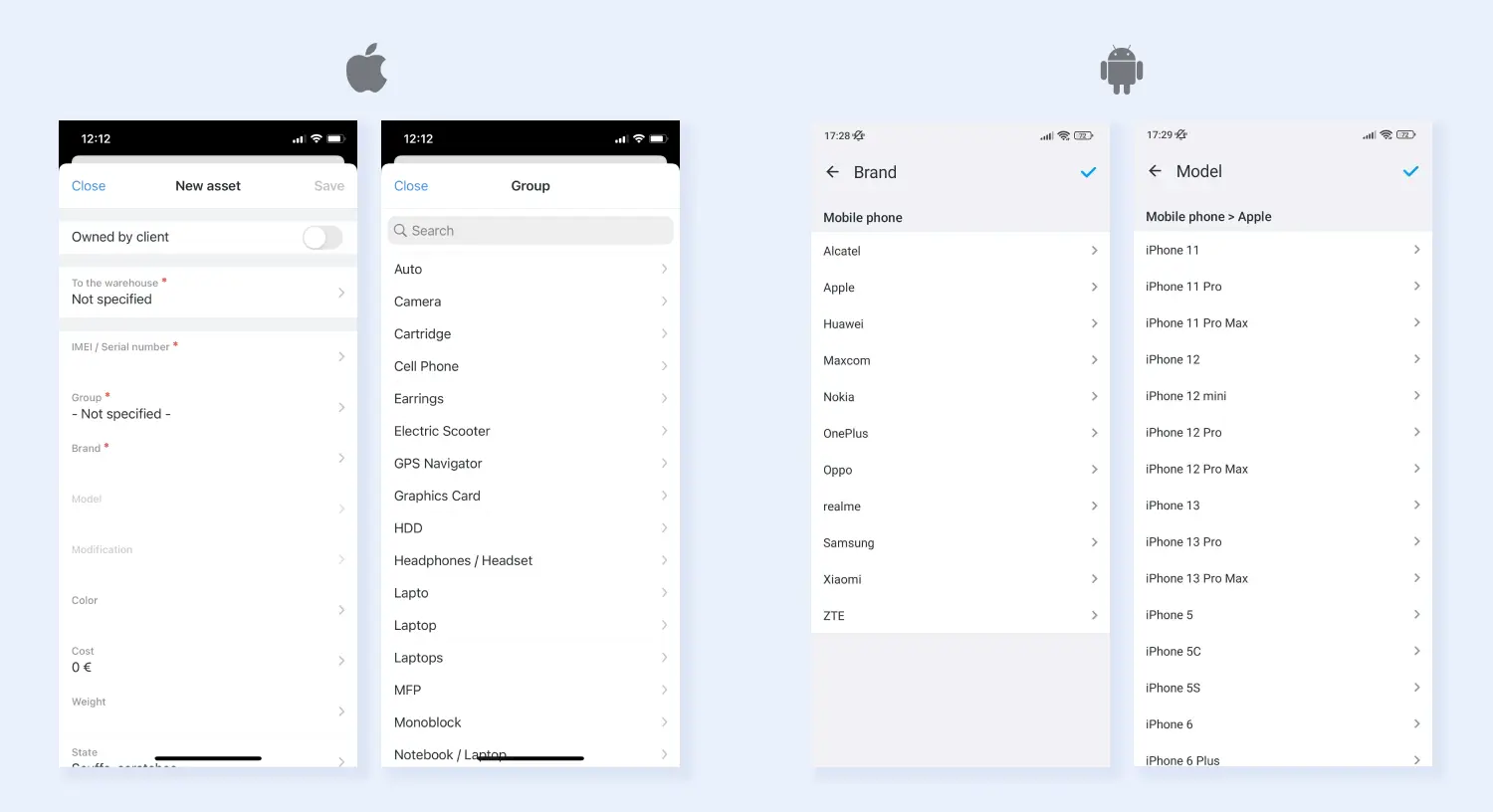 Likewise, you can easily make edits to your existing assets. Add the desired asset to your work order, open it up, and make necessary adjustments by selecting values from the asset directory.
Alongside directory support, this update also includes bug fixes for both iOS and Android, enhancing your overall app experience.
For iOS users, we've addressed the following issues:
A bug causing errors during task deletion.
Sorting problems with saved order filters.
Occasional work order closures when adding comments.
Display issues with photos uploaded via the Android app.
Android users will find the following issues resolved:
An empty task list after deleting a task.
Links in the Event Feed now clickable.
No more encountering a white screen after altering an order's status.
The occasional absence of the order save button.
Additionally, we've made significant improvements in the app's speed and overall stability.
To start using this new feature, be sure to update your RemOnline Work Orders app to the latest version. If you haven't already installed it, you can download it from the App Store and Google Play.
Should you have any questions or feedback regarding the app's functionality, please don't hesitate to leave your comments below or get in touch with our support team. We're here to make your RemOnline Work Order experience even better!
comments powered by

Disqus