Assortment report and other RemOnline changes
The RemOnline team by its own example proves that work from home can be as productive as in the office. Yes, here is a fresh update and we can't wait to tell you more about it.
Let's start with the most important ?
Analytics section and new Assortment report
To develop the business and increase profits is the natural desire of every entrepreneur. And this is impossible without a qualitative analysis of financial performance. Therefore, the Dashboard "moved" to the new section Analytics, where in addition to it you will find a completely new Assortment Analysis report. This report allows you to:
understand the overall profitability of the product range and individual items/categories;
evaluate and predict the demand for the assortment;
understand how your employees deal with sales;
track which products are often sold at a discount;
determine pricing efficiency.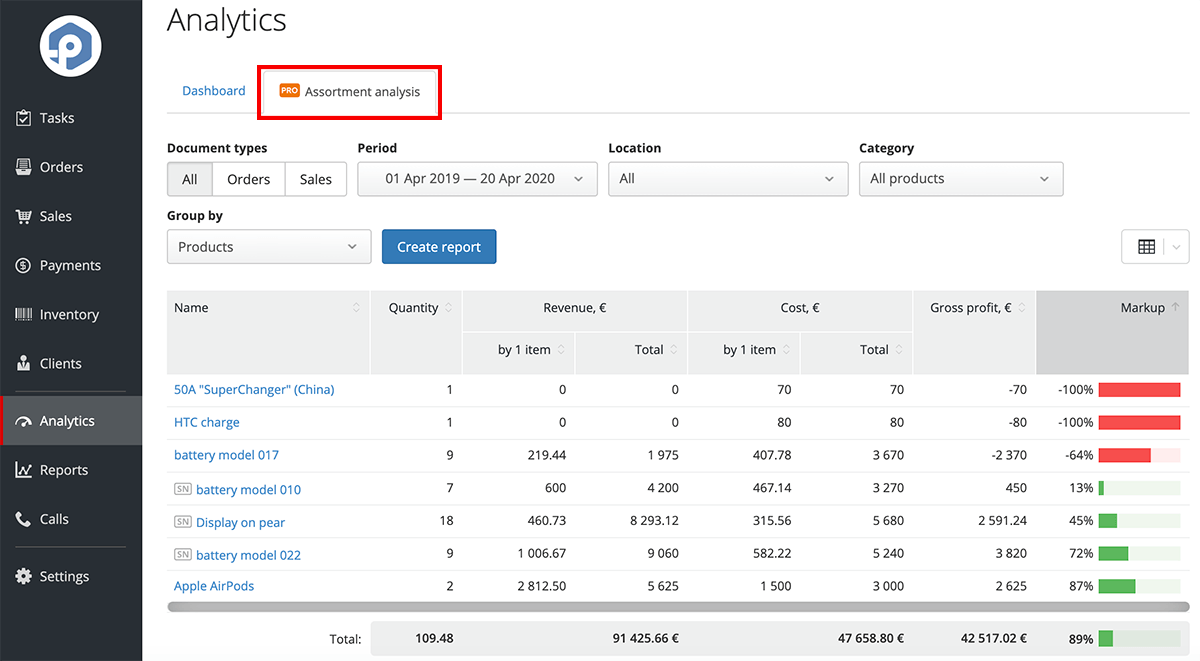 For this, RemOnline provides the following data in the report:
quantity of sold products;
revenue received for one unit of products and for all sold;
the discount provided to clients;
the average cost of one unit of products and all sold;
gross profit by-product;
general markup on a product as a percentage;
total product margin as a percentage.
You can generate the report for any period you are interested in by product, category, or employee, filter it by orders and sales, select all or individual locations, and product categories. You can also control the display of columns in the report, for example, turn on the Margin column, which is turned off by default.

Such an analysis will help you determine which way to move on and take your business to the next level.
The new analytical report Assortment Analysis is an advanced tool that will help you carefully analyze the activities of your company and bring it to a new level. Therefore, it is available in the Business and Maximum plans.
Displays the serial number in the product history
Up to this point, it was impossible to see in the serial product history which particular unit was posted, wrote-off or sold. Now the description of each product movement contains the serial number of a unit.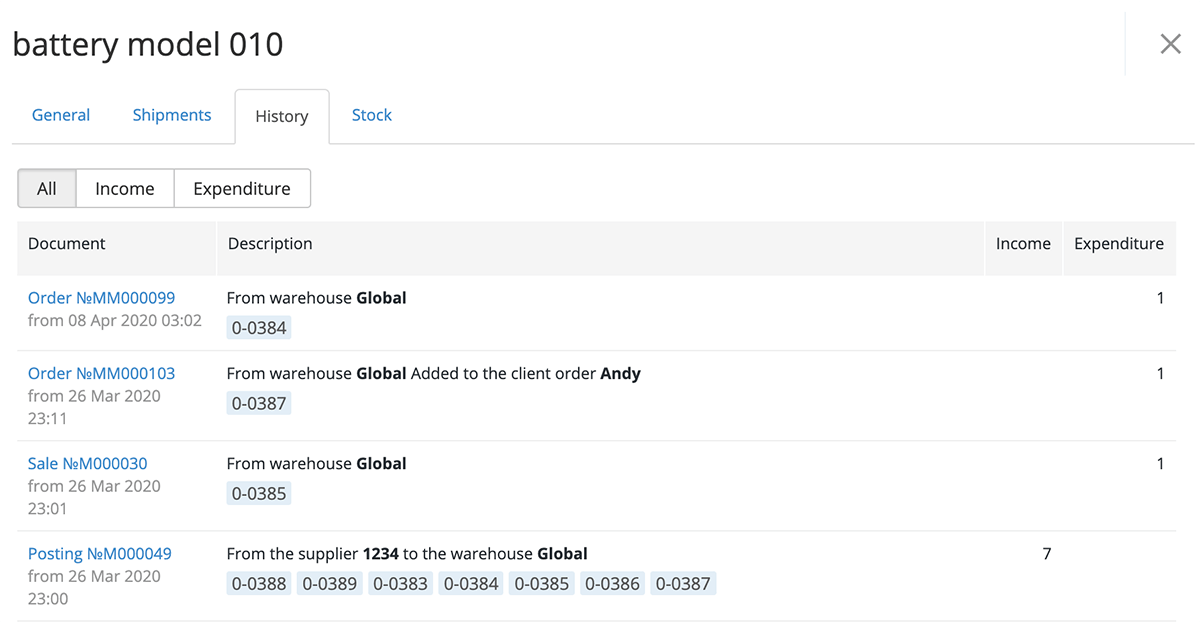 Shift + Enter key combination
Previously, when you fill in text areas in different RemOnline dialogs, in some when you press Enter, the cursor was moved to the next line, and in others, the dialog was saved and closed. We fixed this inconvenience and now the behavior is clear:
when you press Enter, RemOnline saves and closes the dialog;
with the Shift + Enter key combination, the cursor moves to the next line of the text area.
The behavior with the Enter key does not apply to the Order dialog, because there are Save and Close and Save buttons, as well as all warehouse documents and sales that cannot be edited after creation.
Also in this update, we fixed some bugs and inconveniences in RemOnline's work.
comments powered by

Disqus