Six Signs You Need To Upgrade Your Subscription To Business
And features that make upgrading worth every cent
1. Your business is progressing and about to reach the next level.
Your current stats:
Your business model combines providing services and selling goods.

Your team grows and consists of 16+ employees.

Business growth is your highest priority.

Your stock is expanding and needs more automation to avoid chaos.

In Business, you can:
Complete more jobs and close deals quickly by dividing workflows and guiding your employees through each processing stage.

Add up to 150 employees to RemOnline for efficient teamwork.

Get a deeper analysis of your business performance to drive growth consistently.

Organize storage more precisely and sell online without limits.
2. You want your team to process jobs faster and error-free.
On a busy day, it's easy to assign a job the wrong status or forget to inform a client of changes in a work order. Help your employees avoid mistakes that harm your business reputation and delay providing quality services to clients with these Business plan's features:
Initial statuses for lead and work order workflows
As a Business plan user, you can build rule-based workflows for different business processes in RemOnline. The initial status feature helps your employees start on the right foot and follow a required status sequence when processing new leads and work orders. And it helps you eliminate human error risk and improve your team's performance.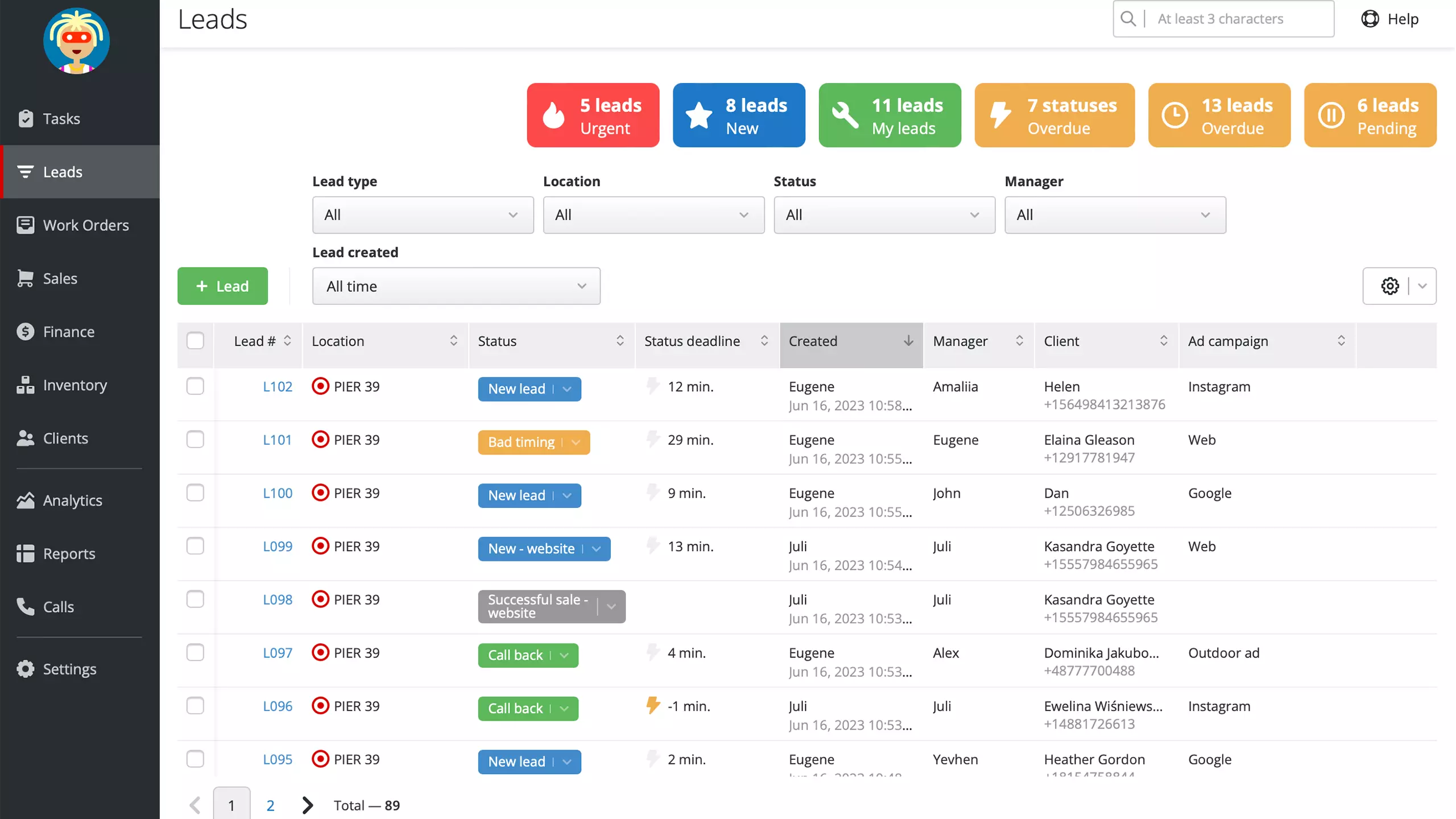 Status Time Limits for completing jobs on time
To avoid client conflicts caused by delays, go beyond setting main deadlines for work orders and define time frames for each stage of their processing. The status time limits in RemOnline help you define how long a work order or a lead can be in a certain status. RemOnline shows jobs and leads in overdue statuses in a special badge so you can deal with bottlenecks in your workflow before it's too late.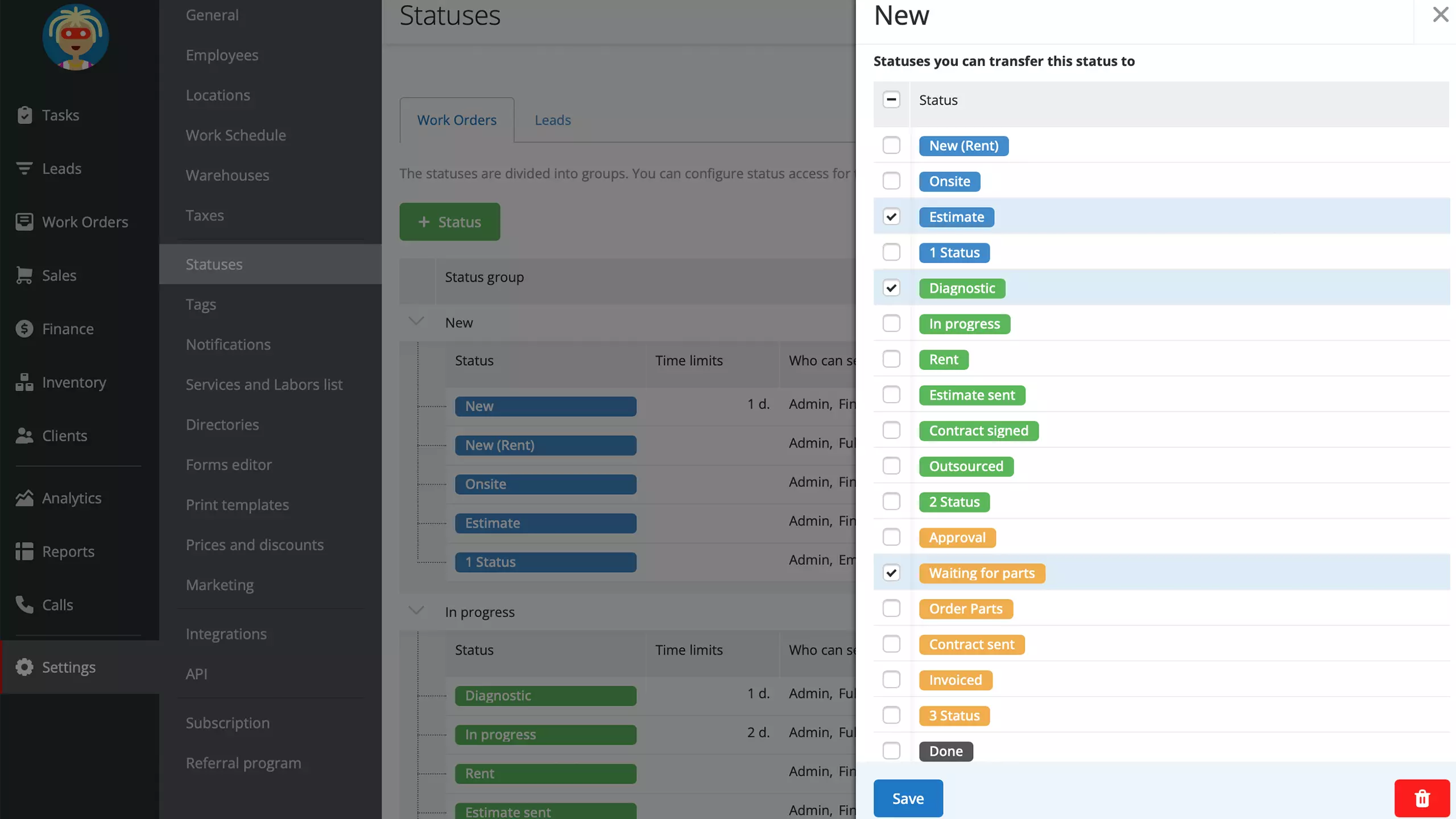 Scheduled SMS sending for timely communication
Once you upgrade, you will get more opportunities to automate your business communication. Set up SMS campaigns to be sent at a specific time or triggered by events like status updates to keep your customers informed and loyal.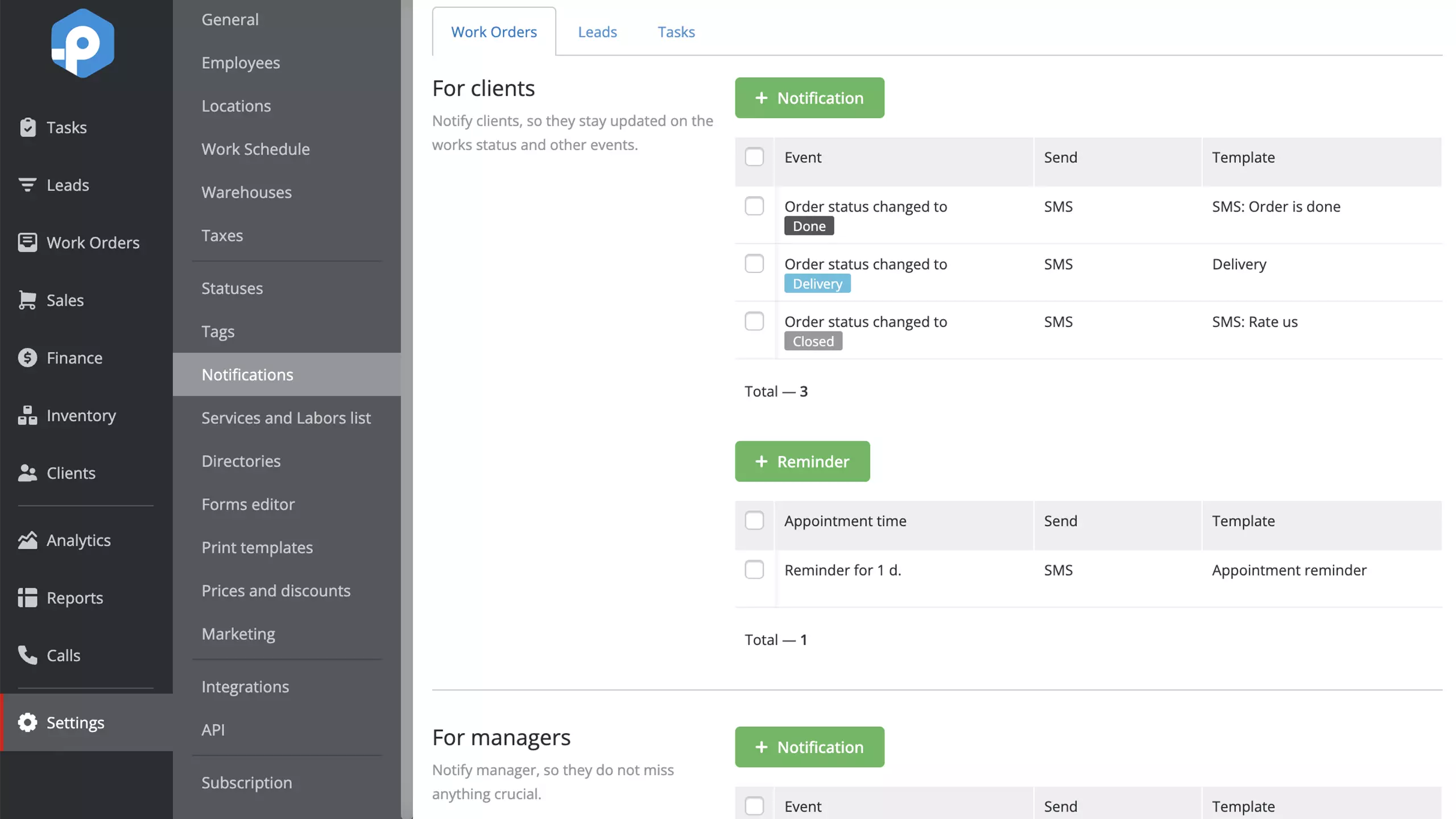 3. The number of goods in your stock grows. And you want your profits to grow, too.
Bin Locations for accurate storage in large warehouses
Bin locations in RemOnline represent a shelf, a storage area, or any other place where products are stored within a warehouse. When using this feature, your employees will only have to look up the bin location inside the RemOnline system and follow the labels to find even the tiniest product in your stock.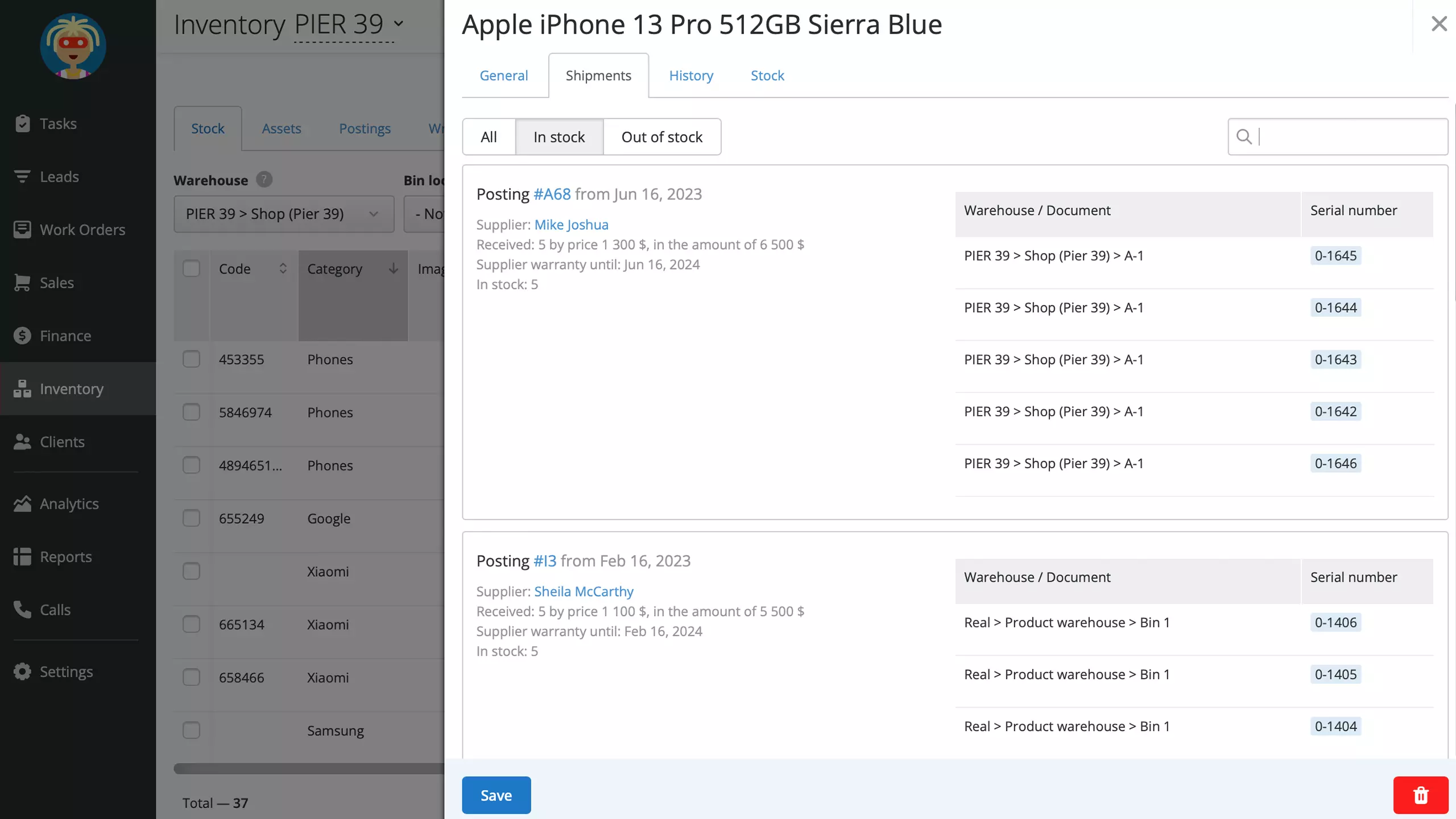 Unlimited Online Sales
Selling goods on online platforms as additional sources of customers increases profits and product turnover. You may already use RemOnline's Custom Integration with online stores for this purpose but experience a limitation in the number of files you can upload to update stock levels. The Business plan doesn't limit your online sales in any way.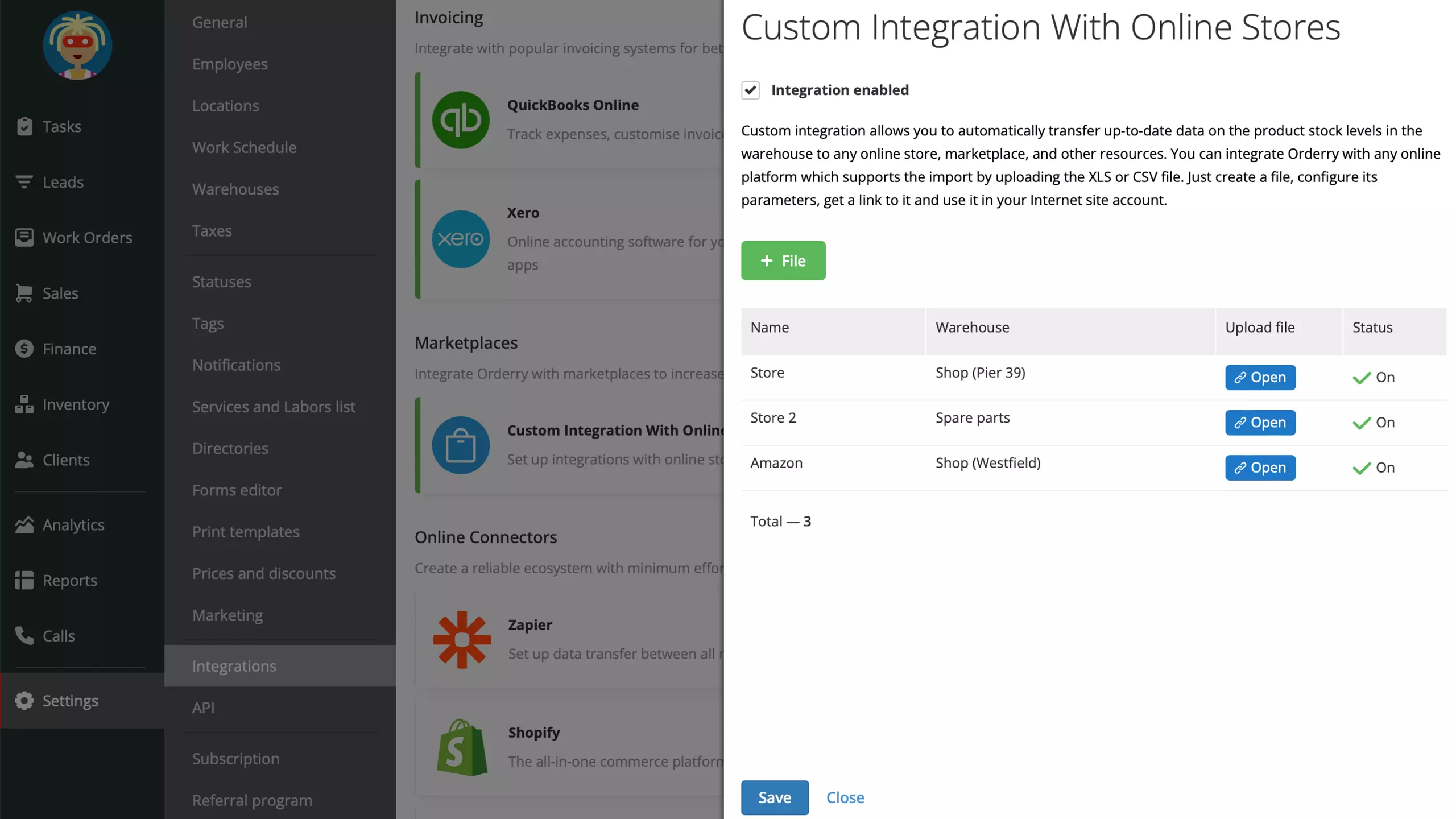 4. You need more data for analysis to improve your growing business.
Precise metrics and various periods in the Company Insights report
Basic analytics may be enough to maintain your business in good shape. But you need to dive deeper into numbers to scale your business operations. After upgrading to Business, more metrics and time dimensions will be available in the Company Insights report, allowing you to analyze the following:
Average sales, revenue, and profit of completed work orders by employees and periods

The average time your employees fill out a work order form

Seasonal trends in demand for your services and products

Data from custom fields

The payment amounts and cash flow items for different periods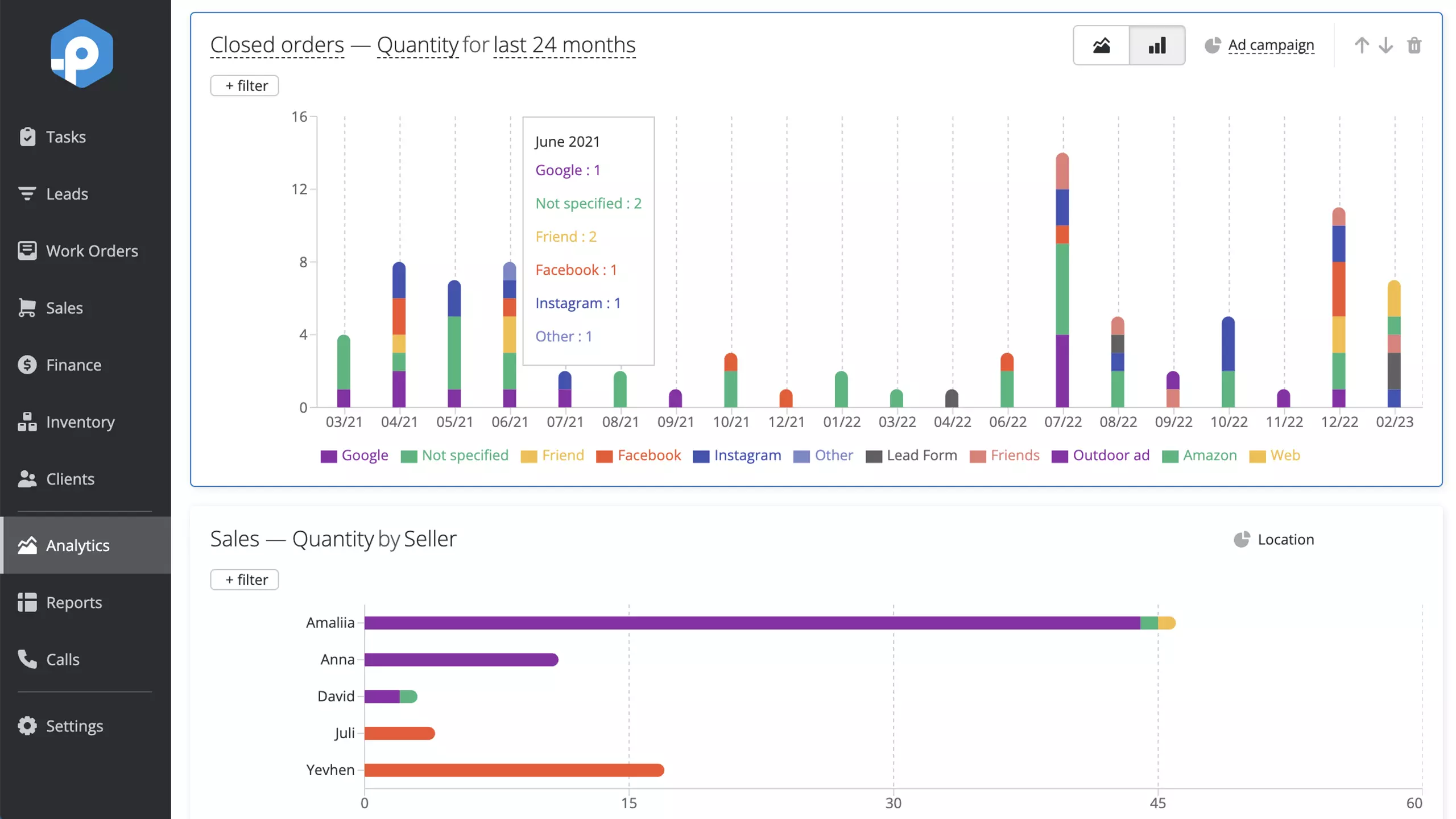 Customer Reviews can tell you more
You may already be tracking your customer feedback on a 5-point scale. In the Business plan, you have more options— NPS and Like/Dislike systems. Whatever rating system you choose, you can customize a response to feedback depending on the client's score. This way, you encourage your clients to give you more details and show them you care about their thoughts.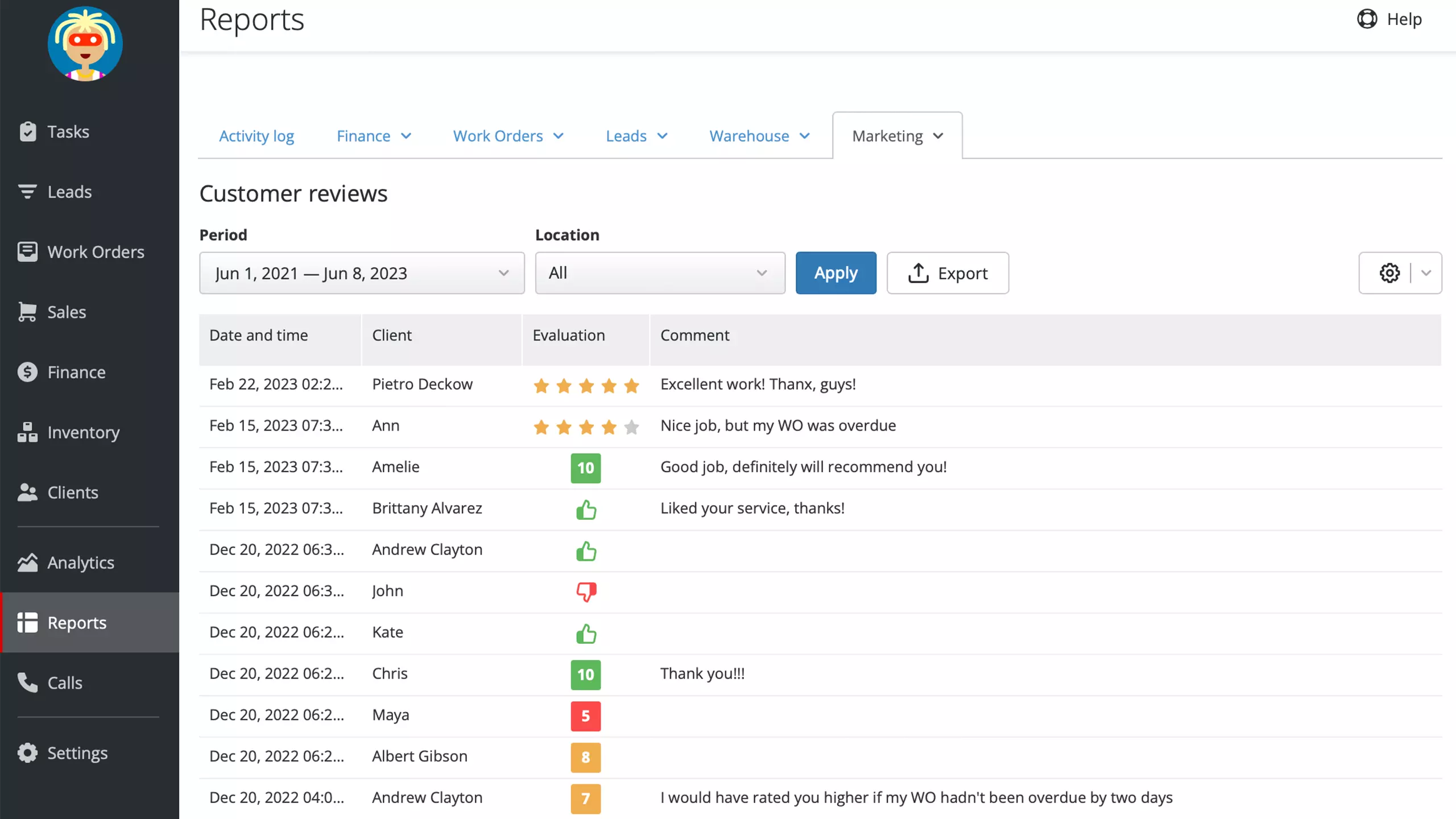 5. You worry about internal data security threats.
Secure cashboxes and inventory with two levels of employee access
Protect your most valuable assets — the warehouses and cashboxes — with two access levels.
As a Business plan user, you can set employee access rights in individual profiles and define what actions are allowed to which employee in a particular cashbox or warehouse. With these advanced settings, you will eliminate the risk of human errors and make your business processes transparent and more controllable.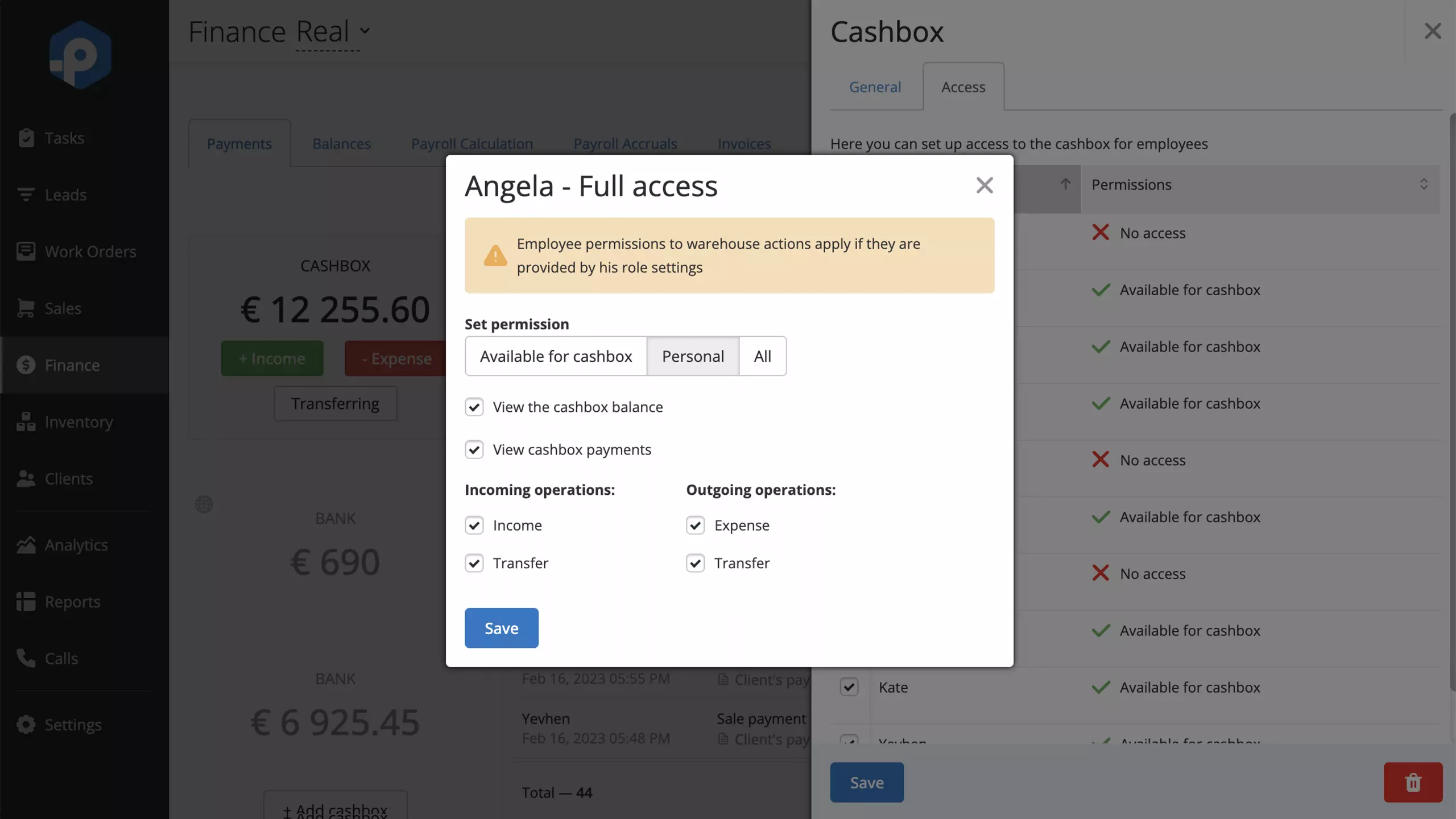 Solve "mysteries" without limitation periods
In uncertain situations, it's good to have a reliable source of information about who did what and when in your company's account. For this purpose, you already use the Activity Log Report with the data on every action users do in RemOnline. After upgrading your subscription, you won't longer be limited to 30 days in this report.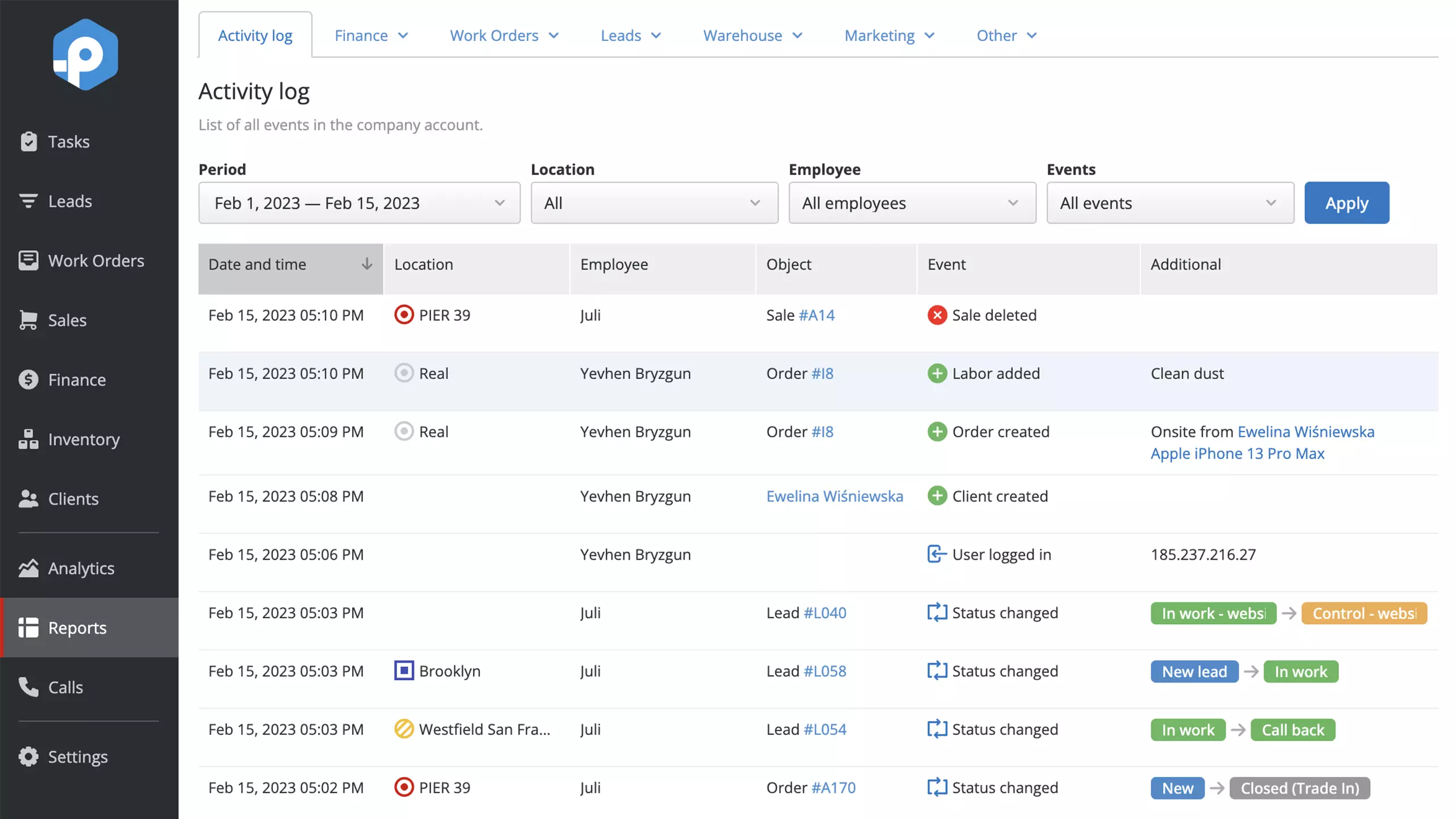 6.You want to get things up and running as quickly as possible.
When subscribing to Business, you can delegate account configuration to our Customer Support team and request onboarding services for your employees without additional fees.
Give your business superpowers with direct integrations



comments powered by

Disqus