Six Signs You Need To Upgrade Your Subscription To Startup
And features that make upgrading worth every cent
1. Your business is no longer a hobby.
Your current stats:
Sales of services and products increase.

Your team grows.

You expand your business to new areas.

Business processes get more complex and need automation.
In Startup, you can:
Process work orders/sales without monthly limits.

Add up to 15 employees to RemOnline for efficient teamwork.

Add unlimited locations to manage your entire network in one account.

Digitalize routine tasks in every area of your business activity.
2. Your sales funnel is leaking.
If you feel frustrated each time your marketing budget doesn't correlate with the actual jobs or sales, it's a sign that you are missing something in between—the lead conversion stage.
In the Startup plan, you can manage leads efficiently at every stage—from the first contact to converting them into work orders/sales.
Capturing leads from your website or a missed call automatically

Different lead types with individual lead forms

Lead statuses according to your workflow

Lead processing history in the Event Feed

Reporting on lead conversion effectiveness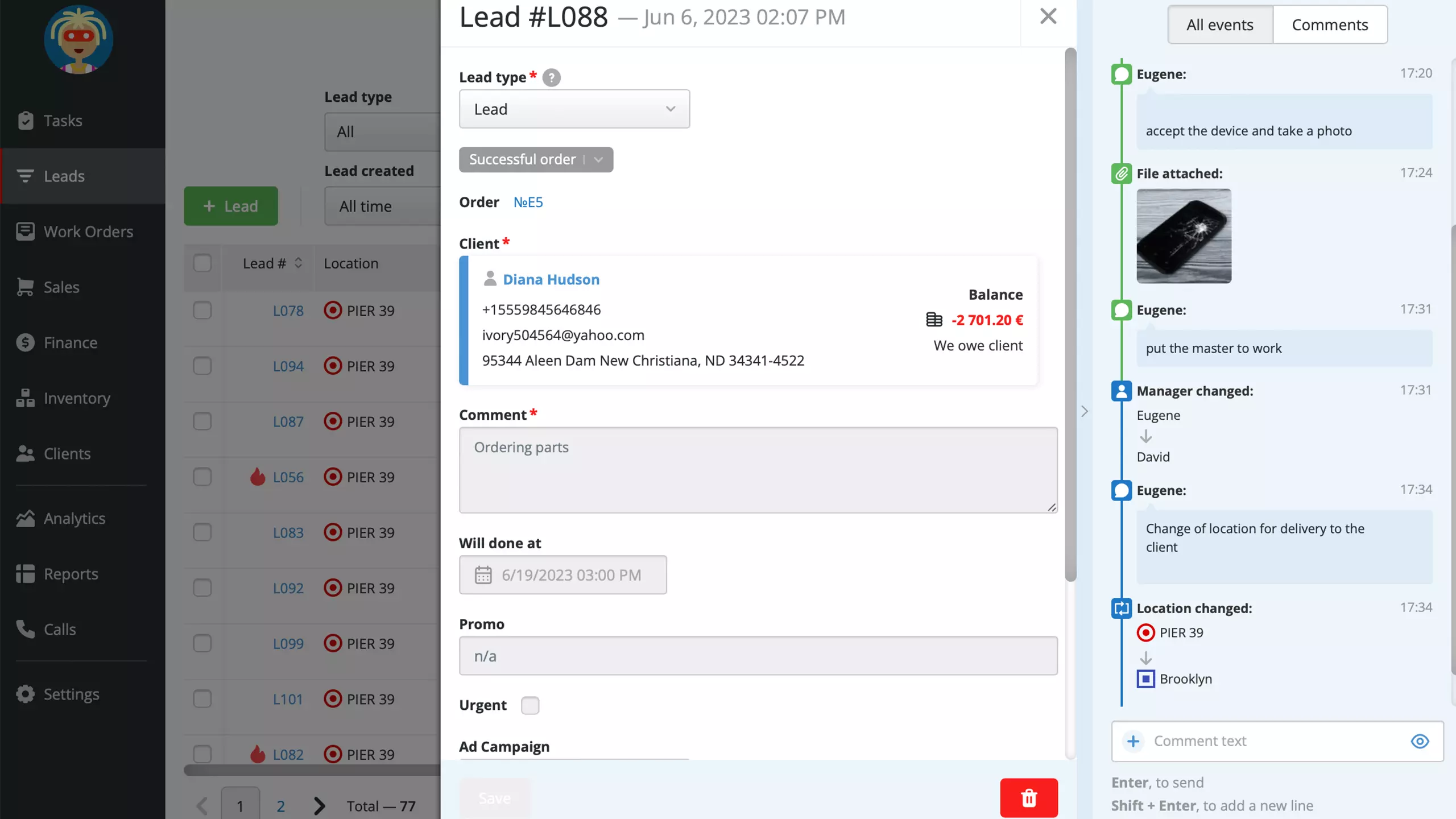 3. You struggle with creating a profitable product mix.
Wondering what to stock to get more profit? The insightful Assortment Analysis report will show you what goods or categories are often used in your services and how much profit they generate for your business.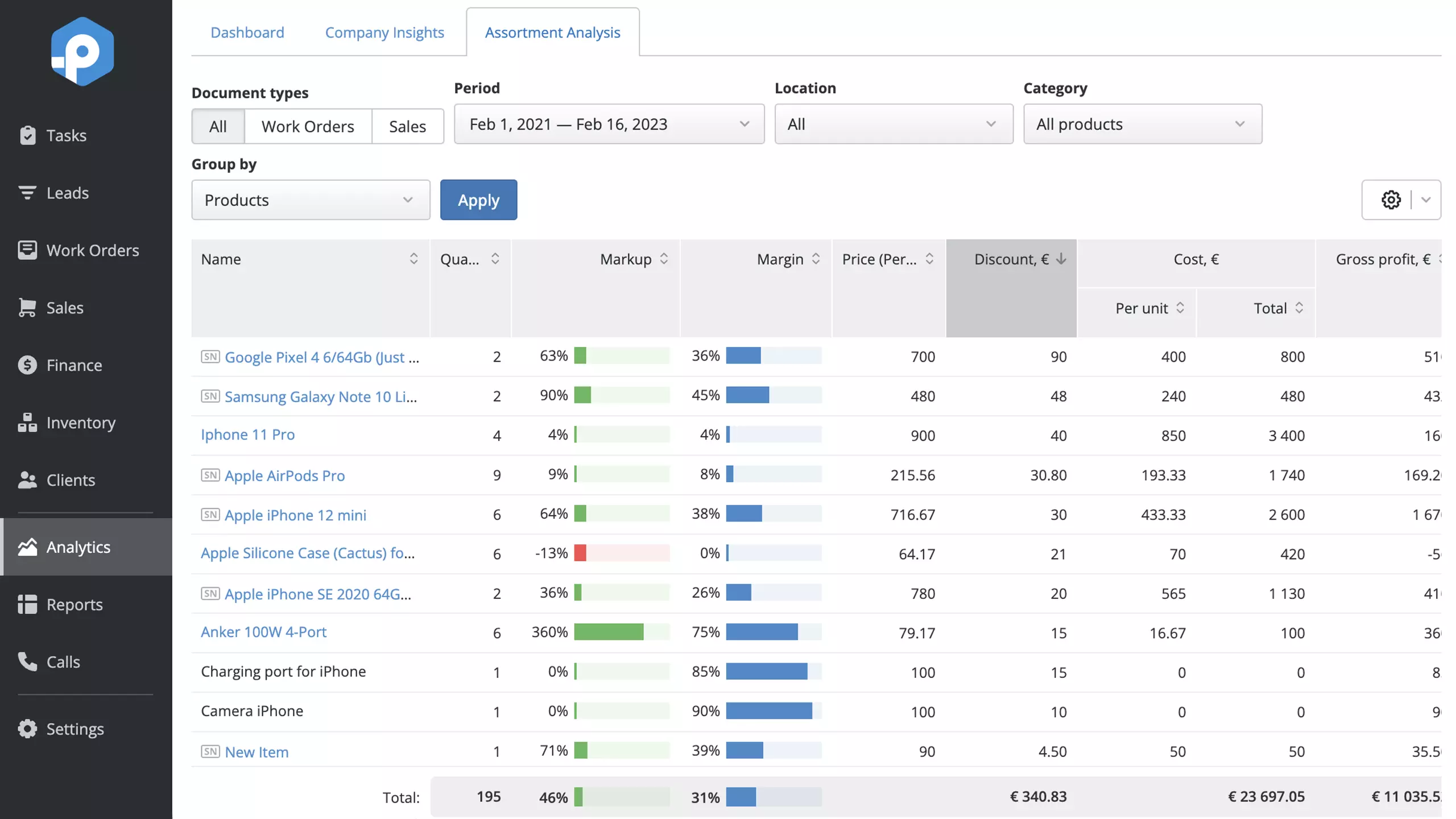 4. You miss sales opportunities because of mismatched stock levels.
Want to prevent lost or misplaced items in your stock? After you unlock the Startup plan's features, you'll have 4 types of stocktaking methods to choose from. Check inventory by hand or with a barcode scanner to quickly and accurately reconcile balances and discover shortages in your stock.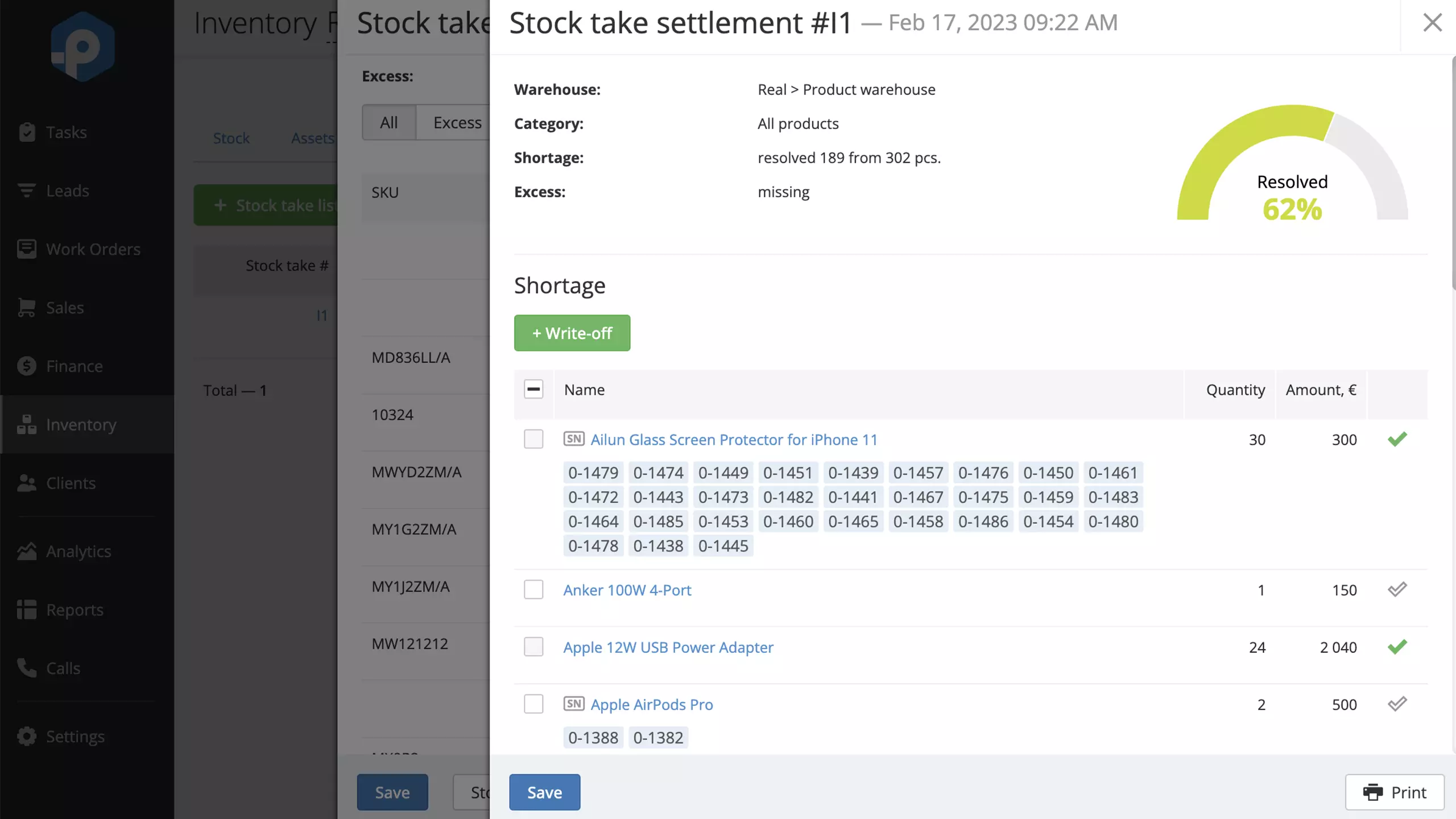 5. You want to build a motivated and organized team.
When your business reaches the Sartup level, having a result-oriented team is crucial for future success. The Startup plan focuses on helping you implement monetary incentives, organize your team's working time, and manage daily business tasks hassle-free.
No more headaches with payroll calculations
Once you upgrade, you can automatically calculate hourly/daily/monthly base salaries, commissions, bonuses, penalties, and individual coefficients for employees with different seniority levels. And on the next payday, you will see how much you must pay each worker on one page. Moreover, you can accrue and pay salaries to employee balances in a few clicks.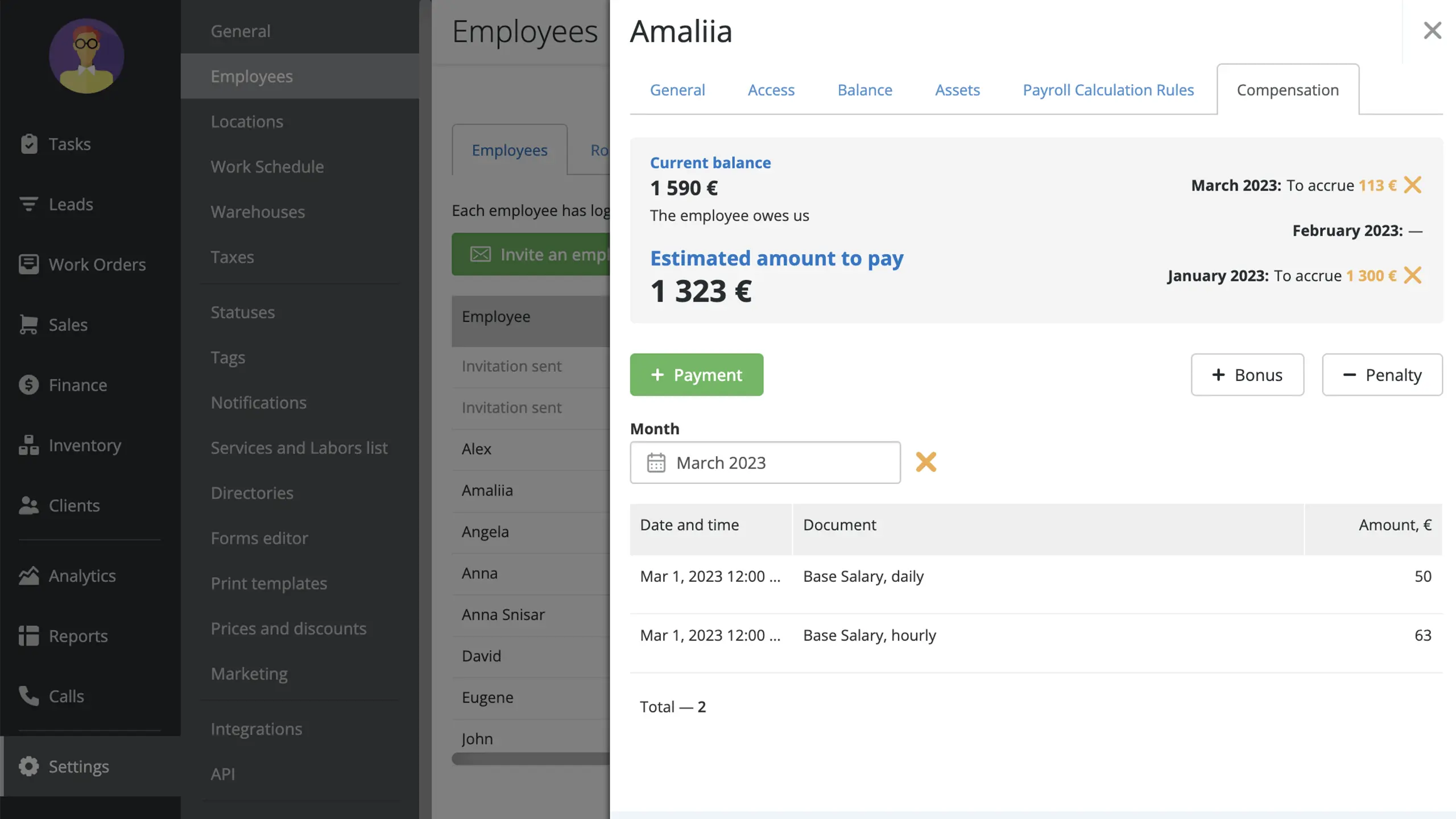 Well-planned employee work schedules
The Employee Work Schedules calendar helps your business operate at its best — each team member is there when needed and does the job.
Schedule each employee's working and non-working days, vacations, and sick leaves.

Separate employees' days off according to their personal/company schedule and non-working days such as state holidays.

Include unpaid vacation, sick leaves, or holidays when calculating salaries.

See available time slots in your team's schedules when scheduling jobs and call-outs in the Work Order Scheduler.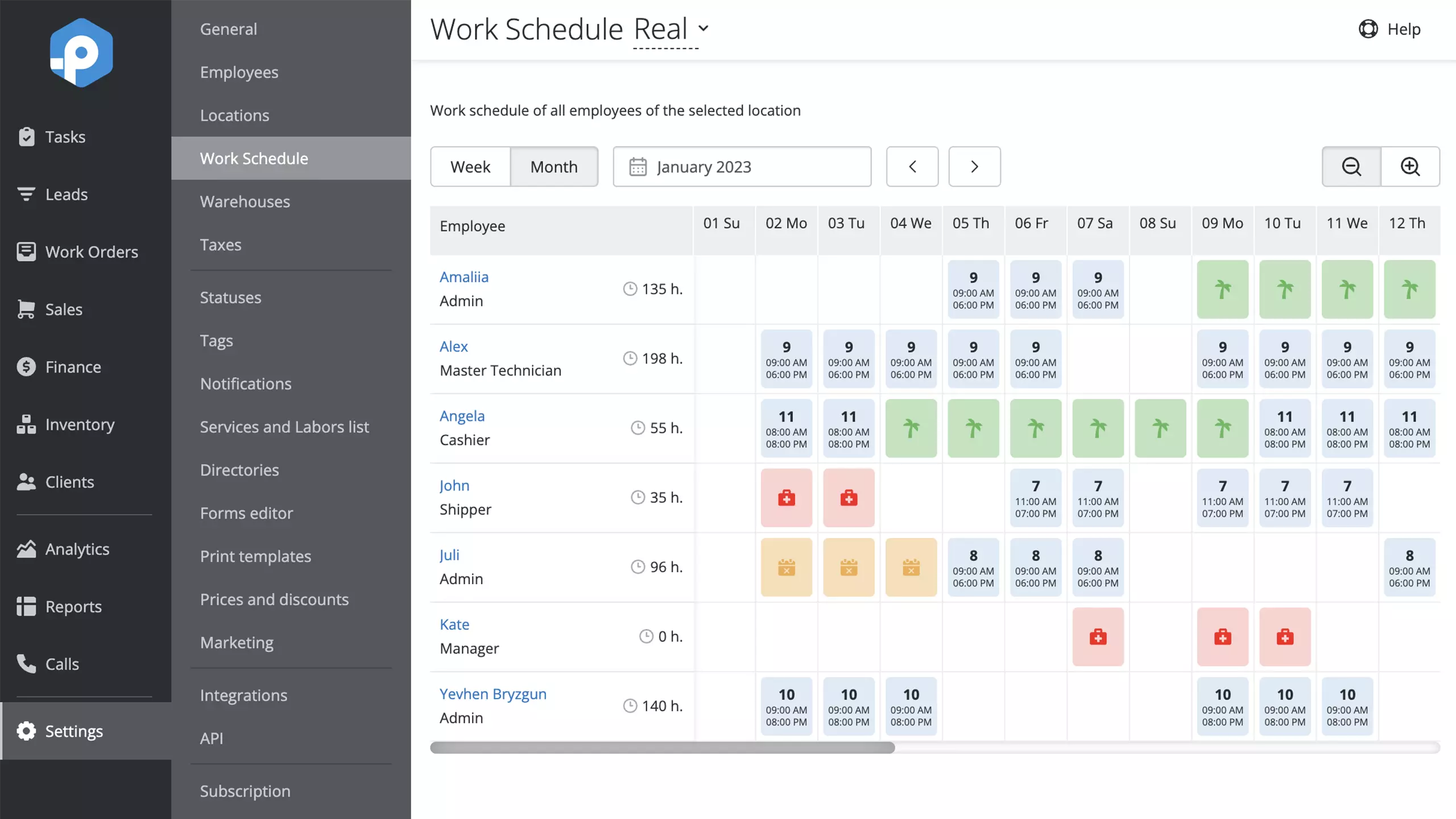 Task management in CRM
The Task Manager feature of the Startup plan is the most effective way to manage everyday tasks in service companies — you can create and manage them right in your CRM. Individual and group tasks are linked with work orders, leads, clients, and other tasks, providing your team with all the details needed to complete them on time and with less admin effort.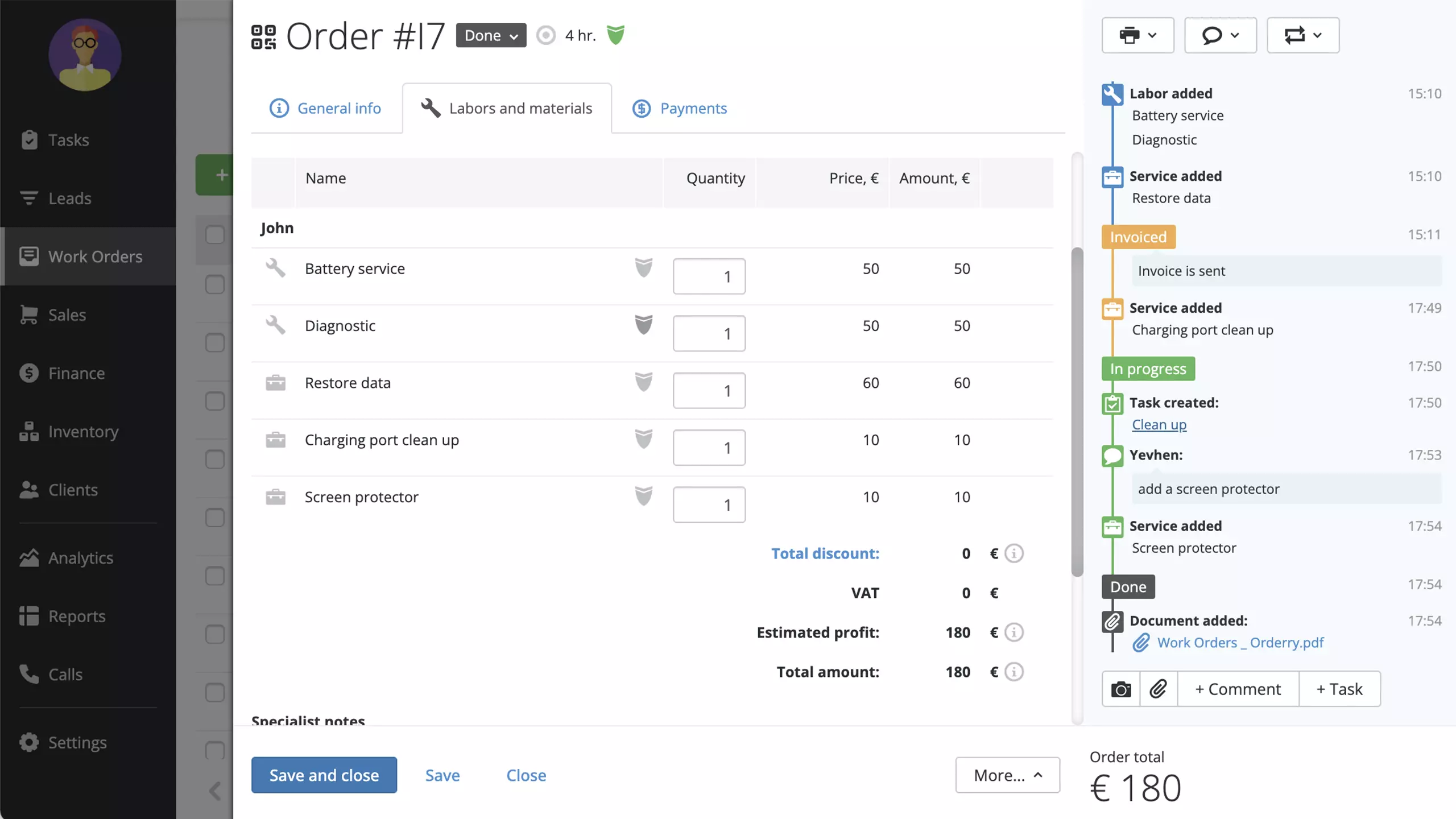 Activity Log for solid internal security
It's good to have a reliable source of information about who did what and when in your company's account to prevent theft, fraud, and dishonesty. Track 60+ events for the last 30 days and recover deleted objects on a single Activity Log page.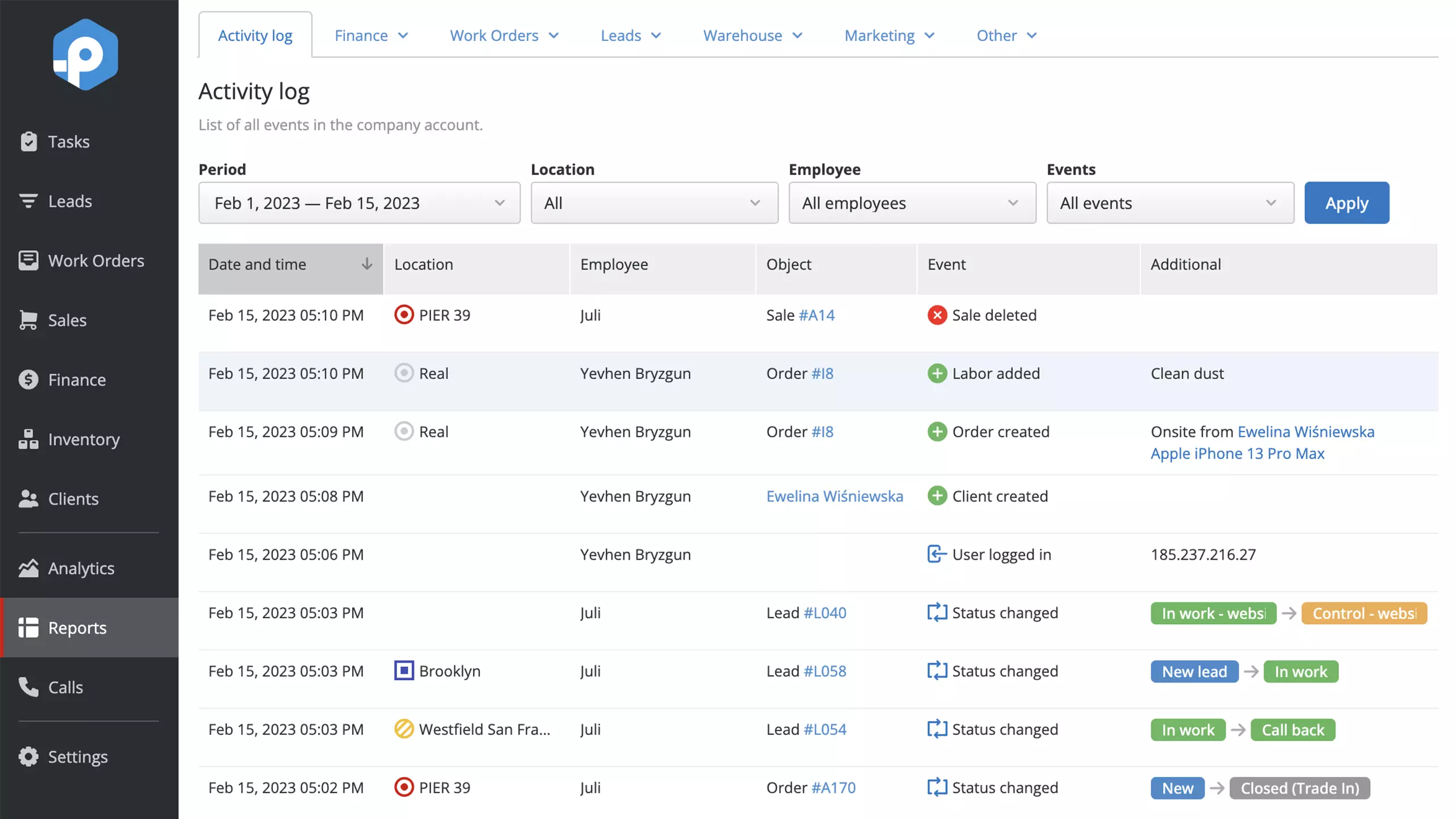 6. You want to create a data-driven growth strategy.
Once you upgrade, you can see a big picture of how your company is doing in the Company Insights report — analyze key business metrics in dynamics to find ways to increase profit and cut costs.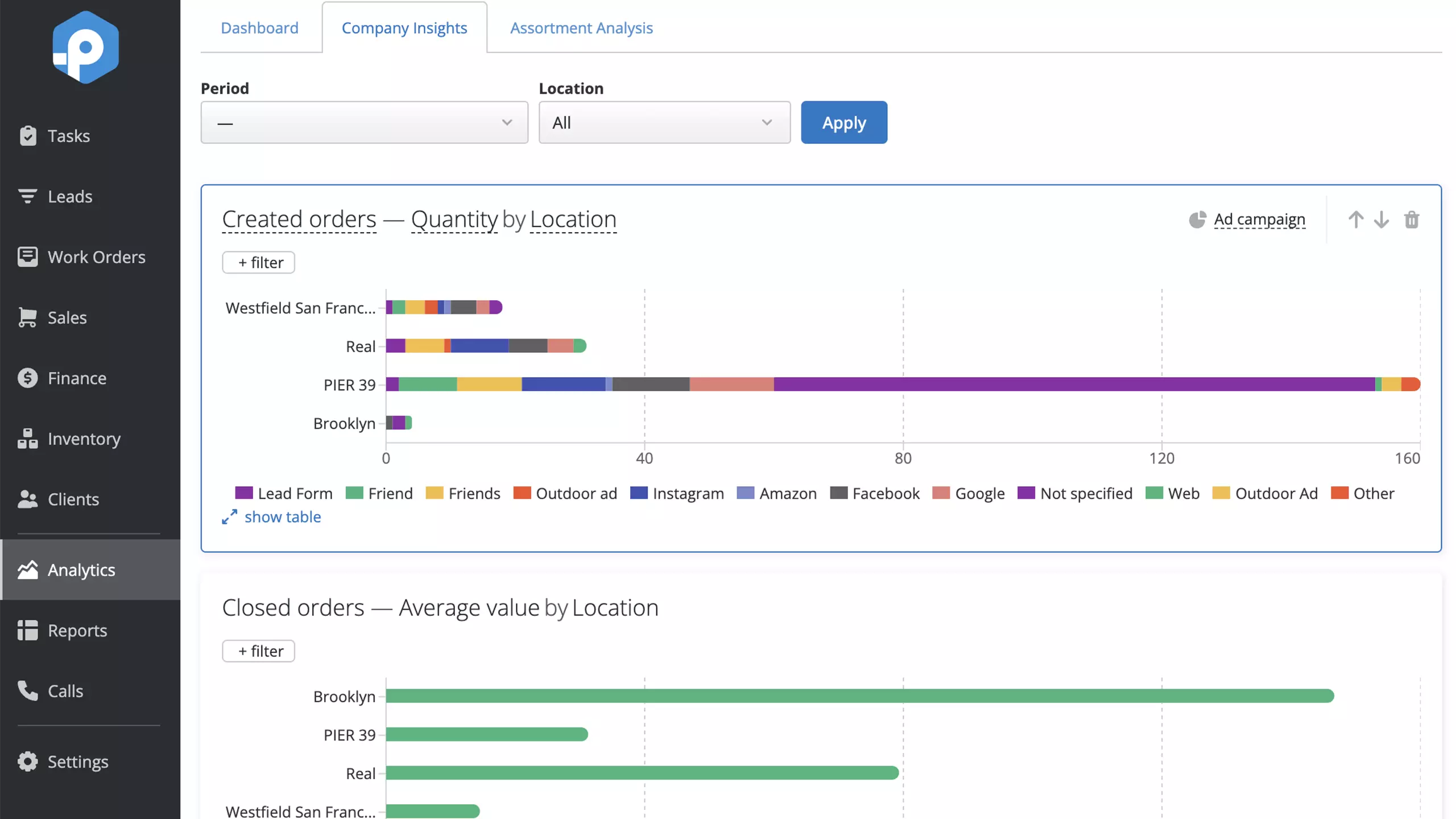 Give your business superpowers with direct integrations



Need more features and integrations? Check out the Business plan.
comments powered by

Disqus