Merging Duplicate Products, Product Form Editor And Other Inventory Updates
We are constantly adding new features to RemOnline, and today's update is focused on improving the Inventory functionality. In short, you can now:
edit the product form;
merge duplicate items;
see the barcodes on the page "Products and Categories";
add and edit product descriptions via import/export.
Let's take a closer look at each feature.
Product Form Editor
The Settings > Form Editor page has a new Products tab, so you can now rearrange the order of existing fields and add your own, custom fields. It is also possible to add headers in order to group fields by meaning.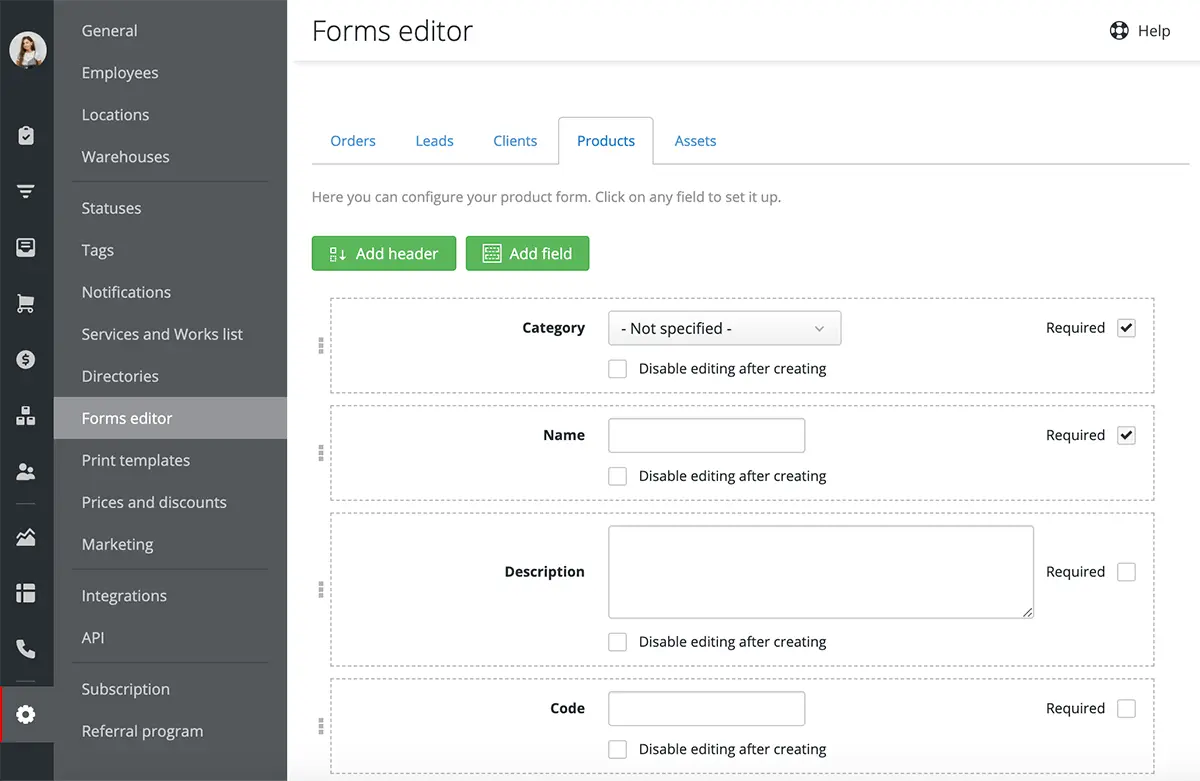 Editing the product form will allow you to specify all the necessary information about the product.
Merging Duplicate Products
Are your employees creating duplicate items due to posting errors? Now that's no problem because you can easily get rid of them by merging. Simply tick all duplicates, select "Merge" in More actions and set which product to overwrite all balances, batch posting history, and write-offs.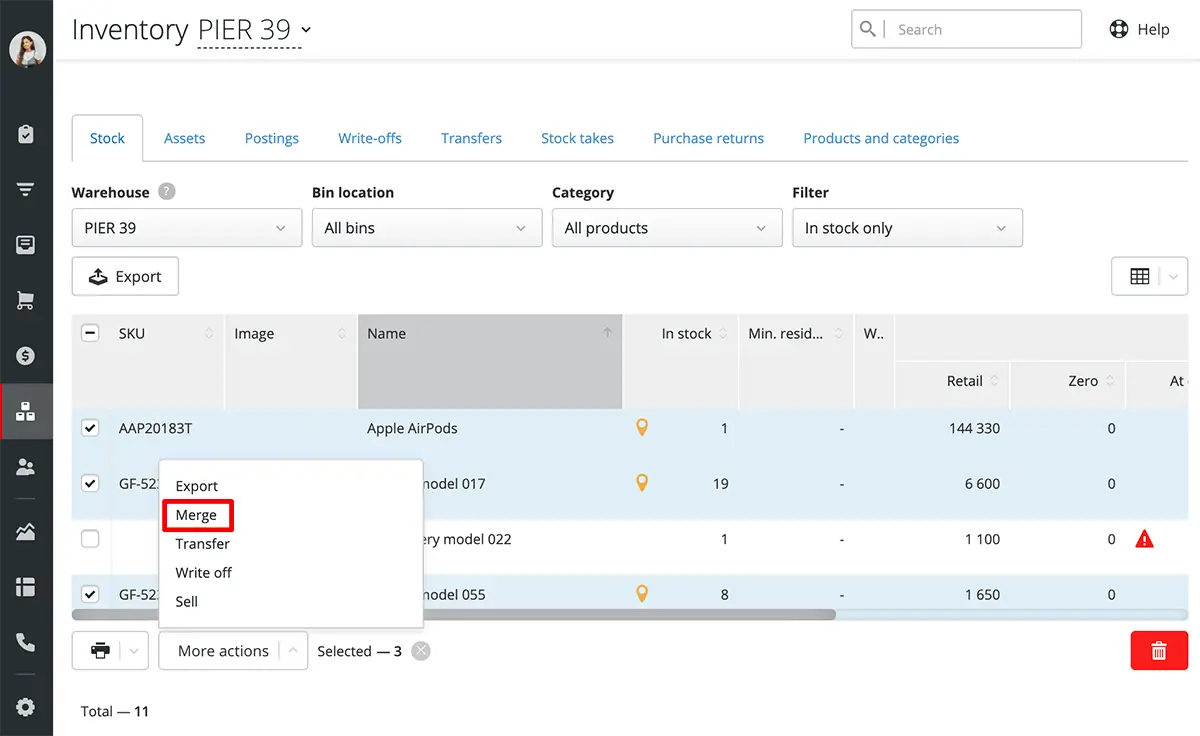 You can merge items on the "Inventory > Stock" and "Inventory > Products and Categories" pages.
Note: merge max 10 items at a time and, of course, do not merge serial and non-serial products.
Barcode Column in the Products and Categories Tab
Another improvement here that users have been asking us for a long time is a "Barcode" column in the product list. Just sort your products by barcodes to see which items don't have one.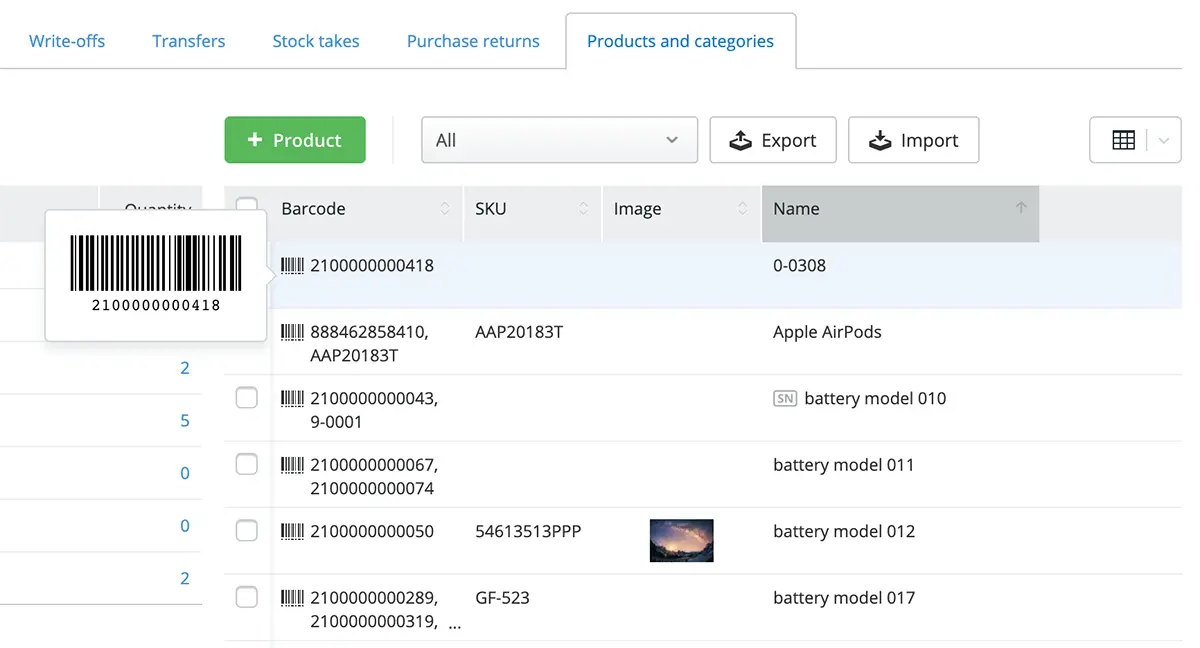 Description in Product Import / Export
Import and export features allow you to quickly create and edit goods in stock in RemOnline. Therefore, to make it even more convenient for you, we've added a "Description" column to the import and export files. So you no longer have to go into each item and describe it after creating, or you can change the description of existing items in bulk.
Information About a Deleted Payment
You can see who deleted a payment and when now. Just go to the "Finance > Payments" page and hover over an employee's name in payment details. Such a simple improvement :)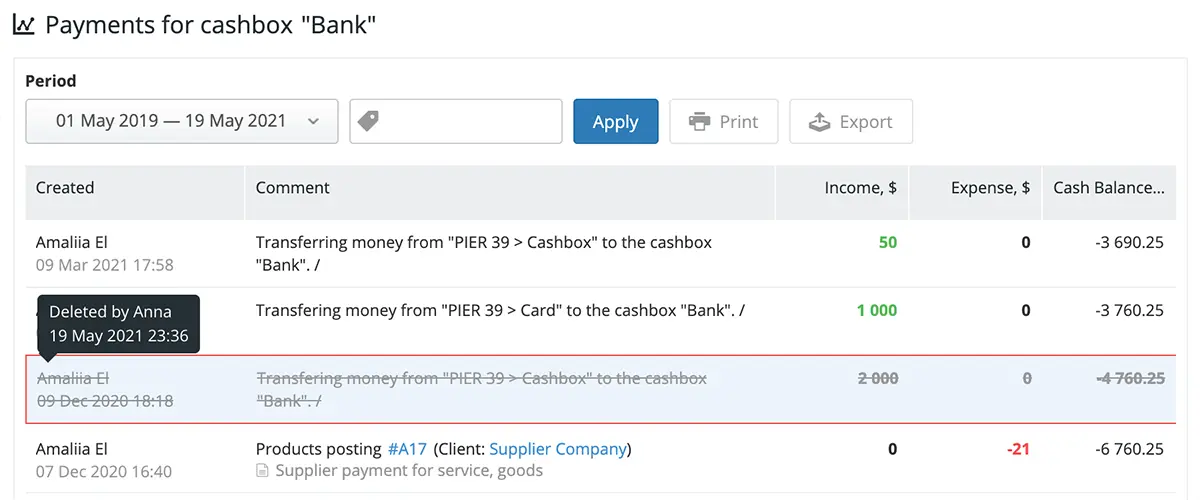 In addition to all of the above, this update contains some bug fixes and user interface improvements. E.g., we increased the limit of the " Invoice No." field to 32 characters in the posting dialog. And with the next update, you will be able to correct counterparty balances in bulk by importing as well as track all of your employees' actions in the general Event Log.
comments powered by

Disqus